How To Fix Your Comcast Router: A Troubleshooting Guide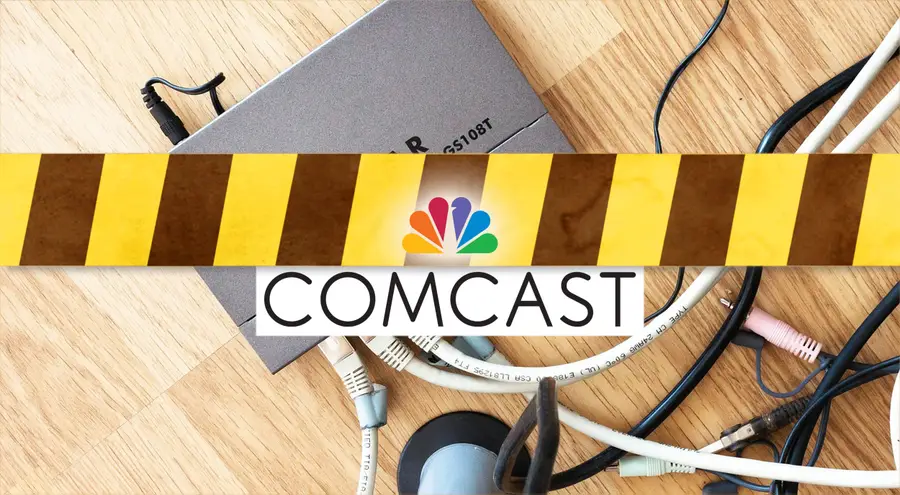 The most common issues and how to fix them.
August 11, 2023
8 minutes
Comcast offers a router to all of its internet customers for a monthly fee. If your Comcast router isn't working, there may be something you can do to fix it.
1 – How to access Comcast router settings
If you're just looking to tweak a few settings—like the Comcast WiFi password or Comcast network name—you'll need to log in to your router.
Using a device on the router's network, open a browser window. You can use a tablet, computer, or phone.
Enter the router IP address and press enter. The default Comcast IP address is 10.0.0.1.
Enter your router username and password.
Access the settings you want using the web interface.
Visit our guide on how to log in to a Comcast router for more details.
2 – The Comcast router has malware or a virus
If you suspect your Comcast router has malware or a virus, disconnect any connected devices from the router and contact Comcast for technical support. The support team will likely advise you to factory reset the router.
Check out our guide on how to factory reset a Comcast router.
3 – The Comcast router won't turn on
If the Comcast router or modem won't power on, try these steps first.
Verify all cables are connected to the router.
Disconnect all of the cables from the router and reconnect them.
Test the power outlet the router is connected to. Ensure other devices are able to receive power when using it. If the outlet doesn't work, try a different one.
If the router still will not power on, contact Comcast to report the faulty device.
4 – The Comcast router won't connect to the internet
If your router loses connection to the internet, you can try these steps before reaching out to Comcast.
Reboot your router—this can be done using the web interface or power button (if your router has one). Test the internet connection.
Unplug the router from the wall, wait about 30 seconds, and plug the router back in again. Test the internet connection.
If you have access to the internet from another source, like a mobile phone, visit the Comcast website to verify there are no outages in your area.
As a last resort, you can factory reset the router.
If you still have no internet connection, contact Comcast directly for support.
5 – The Comcast router won't assign an IP address
Occasionally, a router will malfunction by assigning IP addresses to some devices but not all of them. This is a somewhat common networking issue and can easily be fixed with a few steps.
Restart your router using the power button.
If there is no power button, unplug it from the wall, wait 30 seconds, and plug the router back in again.
If the router refuses to assign a new IP address, contact Comcast technical support.
6 – How to replace a Comcast router
If you've absolutely had it with your current device, you can always get a new one. Comcast can provide a replacement for your defective rental equipment. The rental fee is usually $5 each month for a modem and an additional $5 for a router. In many cases, it can be cost-effective to invest in a router of your own.
There are Comcast-compatible routers available on the market. In most cases, you can expect more control over your network with fewer hurdles from an ISP by owning your own router. If you're not sure where to start, check out our recommended list of Comcast-compatible routers.