How to Create a Custom URL for a Facebook Group August 16, 2023
2 minutes
Interests
Posted in these interests: You can create a custom URL for your Facebook Group—similar to how you can change your Facebook profile URL.
Did you know you can delete a Facebook group too?
1 – Access your Group Settings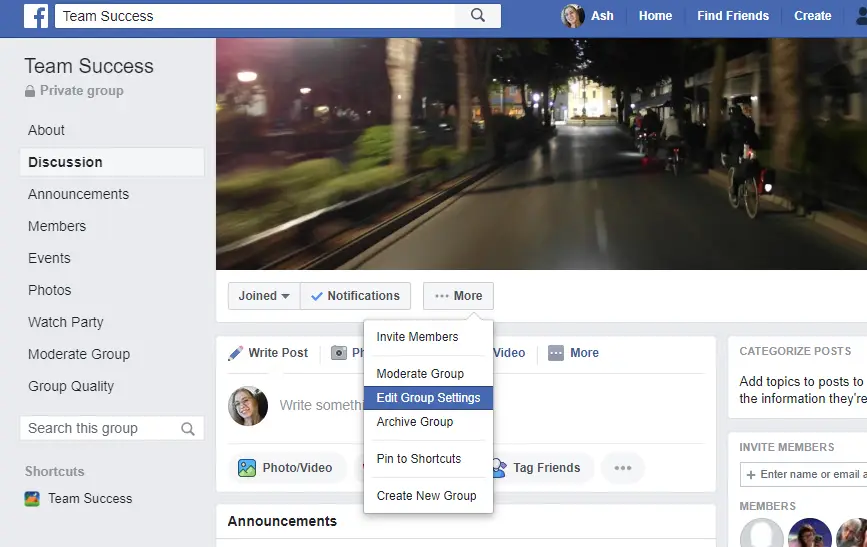 Click the [••• More] button in the top-right of your Facebook Group. Then, select Edit Group Settings.
2 – Find the Customize Address button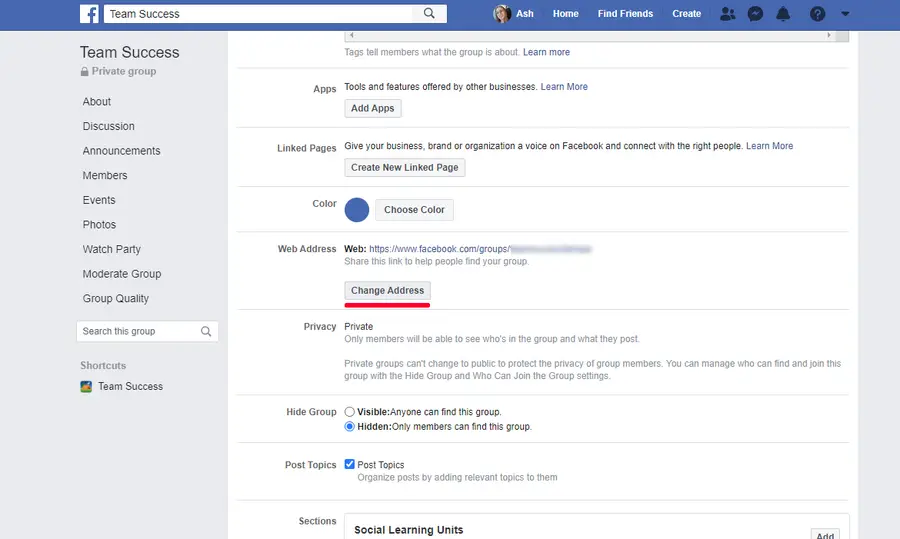 In the Web Address section, click the Change Address button.
3 – Set your page URL in the popup window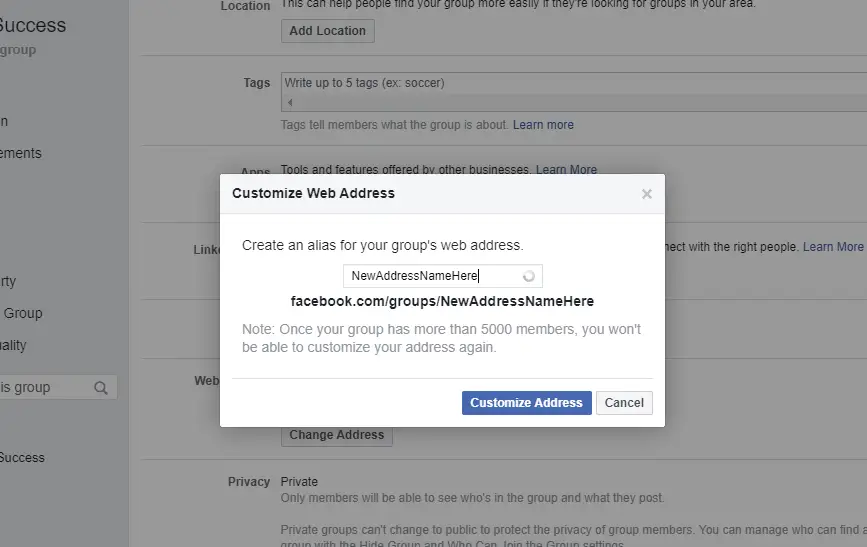 Enter a name in the "facebook.com/groups/" box. The name you enter into this box will allow users to gain quick access to your Facebook Group by setting it as your custom URL.
🛈 The minimum length for a URL is 5 characters. Only alphanumeric (A-Z and 0-9) and the dot (.) character is allowed.