Rare Game Boys Your Collection is (Probably) Missing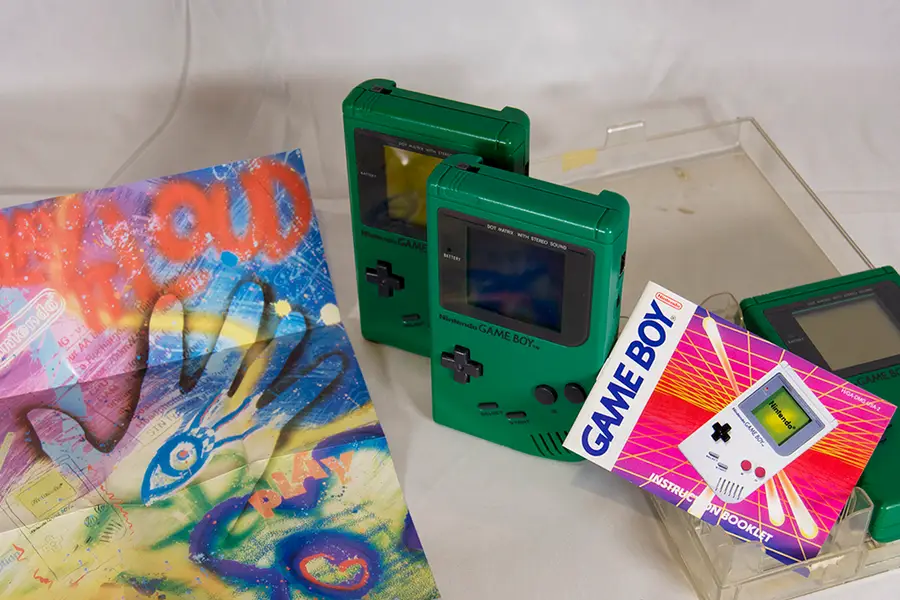 Super rare and super awesome!
September 28, 2023
17 minutes
Interests
Posted in these interests:
The Nintendo Game Boy is one my favorite retro hand-helds. They came in a surprising number of variations, some of which are very hard to get ahold of.
Today we're looking at the rarest Game Boys out there. These are less than typical finds that make every Game Boy collector drool.
Note: This list isn't sorted by rarity. There's a lot we don't know about some variations due to a lack of information. For example, a surprising number of promotional editions have surfaced over the years. While Nintendo has verified their existence, they have yet to provide official release numbers. Regardless, I am saving the best for last.
1 – Play it loud!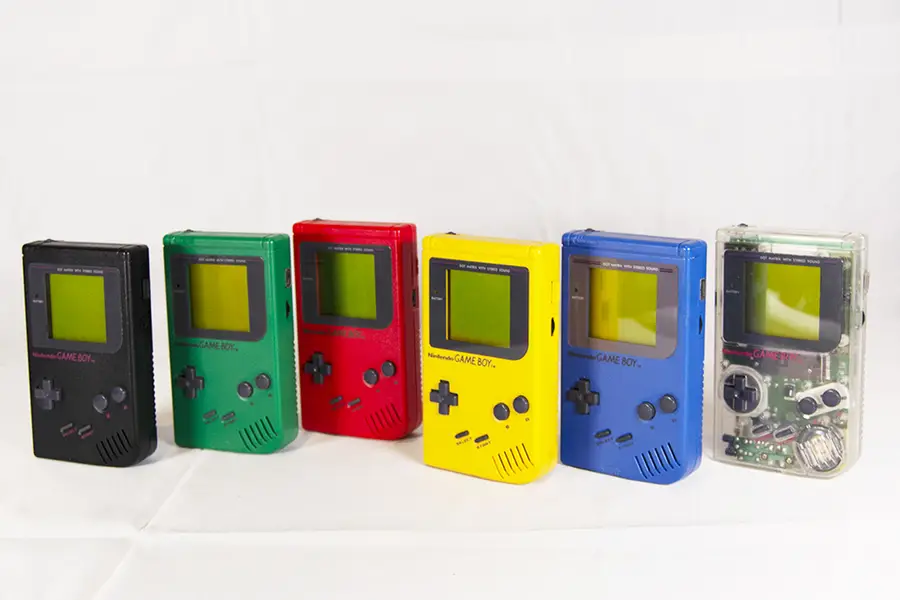 In March of 1995, Nintendo released the Play It Loud series. These were Game Boys with new, colorful shells. They came in red, blue, green, yellow, black, clear, and white.
The Play It Loud models have a dark gray bezel with matching dark gray buttons. Most of them have black logo and button text. The black and clear edition both have red logo/button text. There exists a rare version of the clear shell that features black text. The rarest Play It Loud edition is the white one, which can go for a few hundred online.
2 – V Drink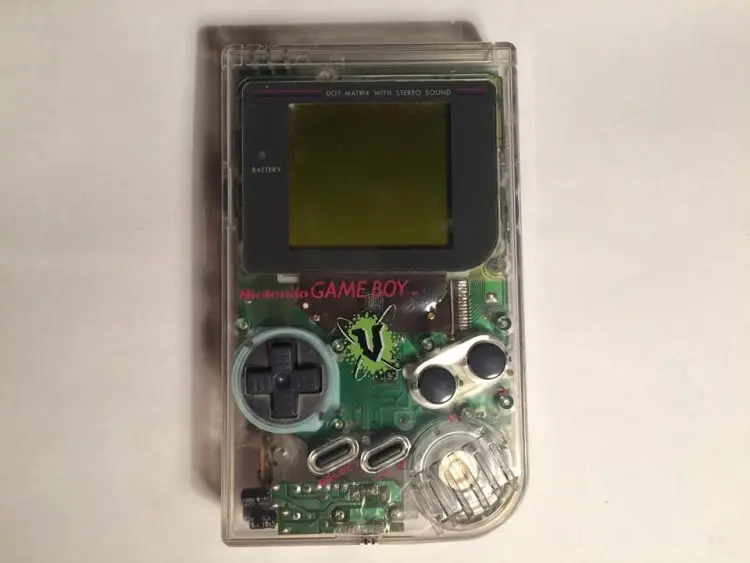 In the late 90's, Nintendo began licensing Game Boy rights to third party companies. These companies would release custom Game Boy editions as promotional prizes, often branding them with the company logo. The V Drink Game Boy edition was released in an unknown but limited quantity. The release was isolated to Australia.
3 – Planet Hollywood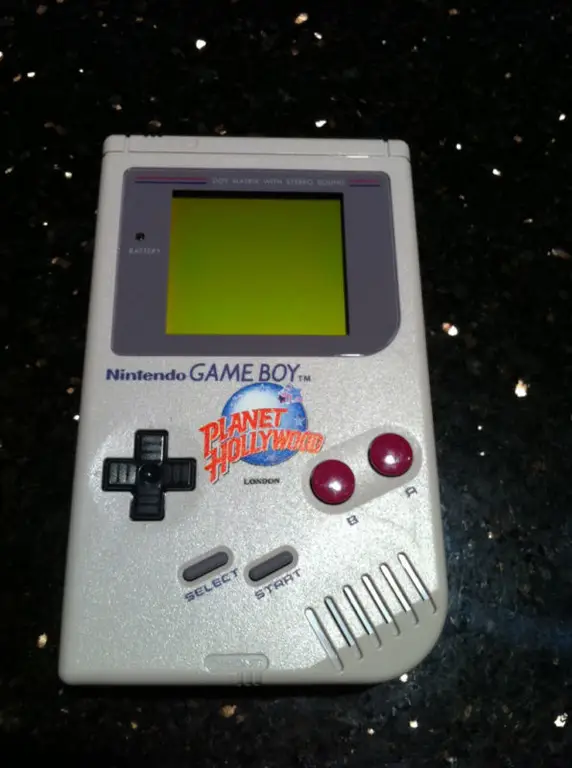 In 1995, a new deal was announced between Planet Hollywood and Nintendo. Planet Hollywood began selling custom Game Boys with the company logo printed on the shell. They were available in Planet Hollywood gift shops for a limited time. They are reported to be a European exclusive release. If you find one for sale online, they're usually priced in the $200 range.
4 – Bee Ind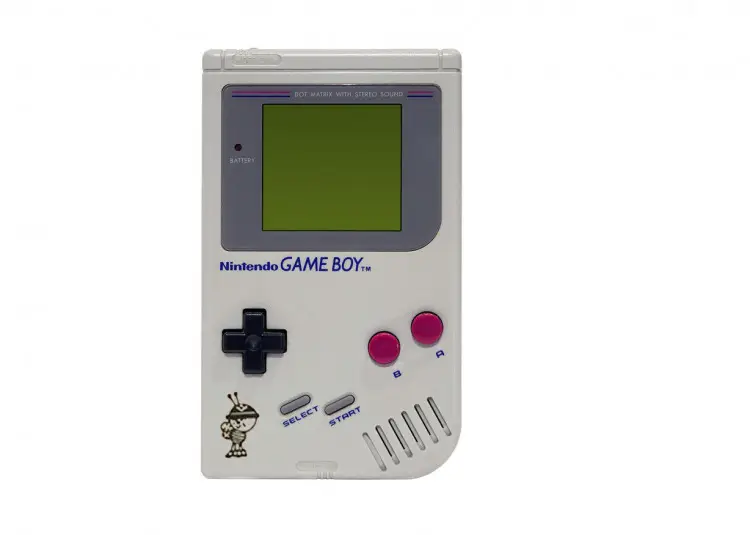 This Game Boy is another promotional item. It features a small design in the bottom left corner. It comes only in the usual off white color. The image is reported to be the logo of a company called Bee Ind.
5 – Iveco Truck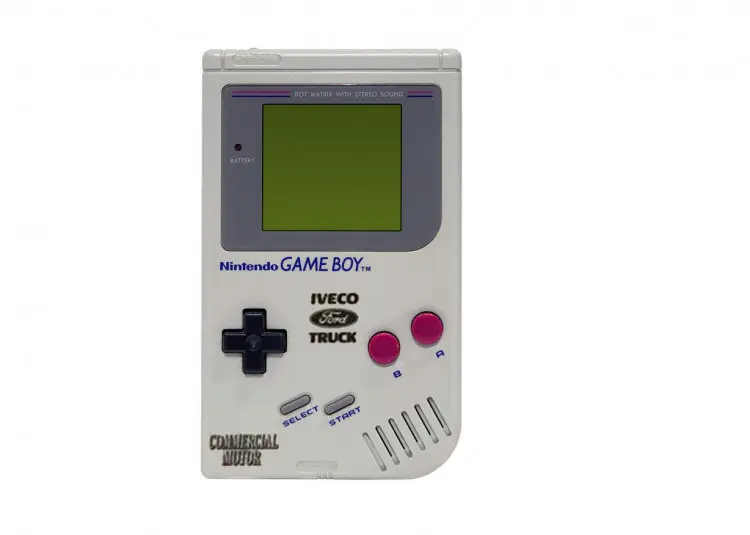 For a gaming experience that's built Ford tough, you need the Iveco Truck edition. It was released in America as part of a contest. It features the Ford logo surrounded by "Iveco Truck". The image is printed on the original off white Game Boy.
6 – FIAT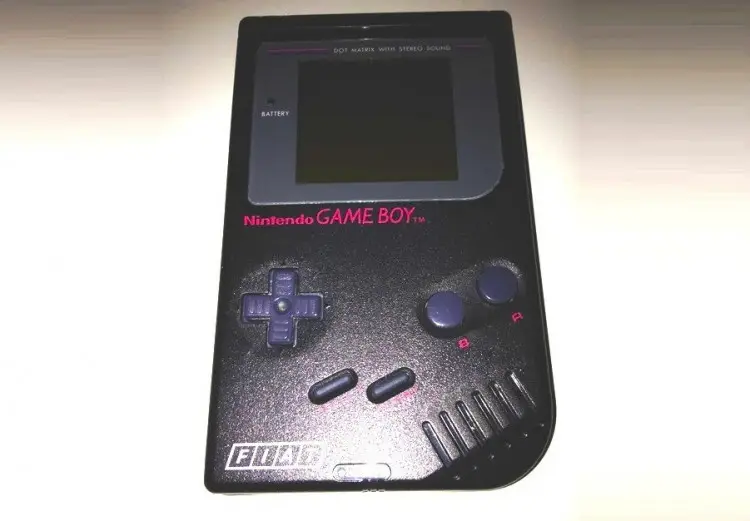 This edition was made to be won in a contest. It appears to be a black Play It Loud Game Boy, evident by the dark gray bezel/buttons and red logo/button text. The bottom left corner displays the FIAT logo in white. It's reported that 100 of these were released.
7 – Electronic Boutique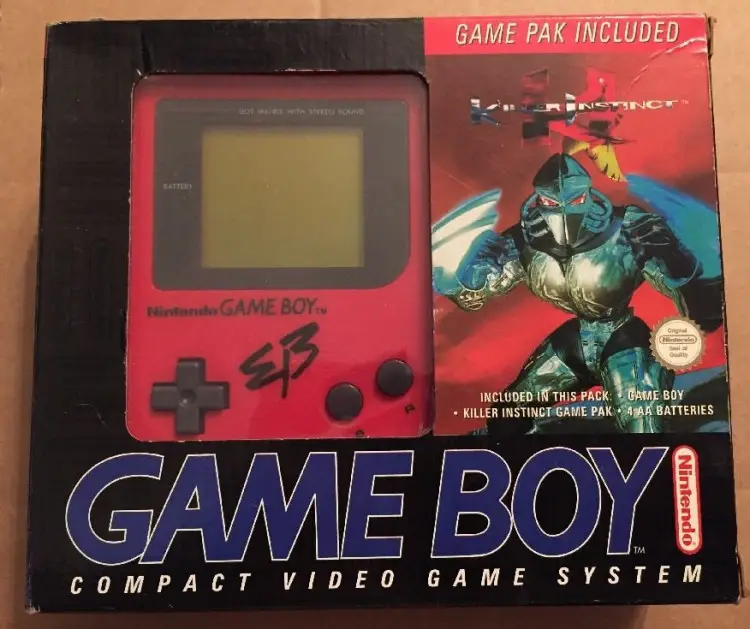 The Electronic boutique edition is another promotional item. It features the Electronic Boutique logo on what appears to be a typical red Play It Loud shell. This edition was only available in EB stores. The package, which had a really cool design, also came with Killer Instinct.
8 – Lustucru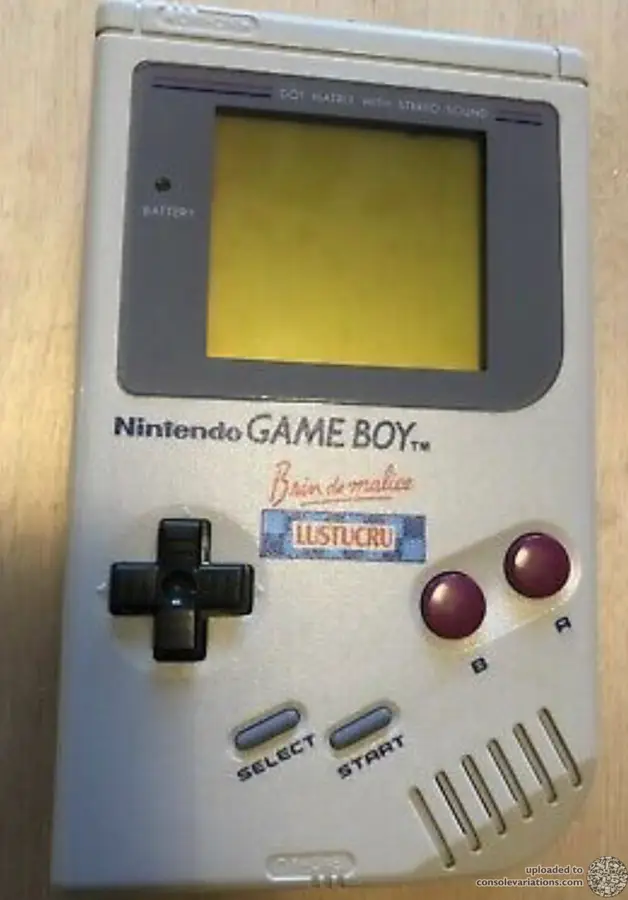 Lusticru is a French company that specializes in making pasta. Like many European businesses in the 90s, they decided to release a promotional Game Boy. The official number released is uncertain, but some estimate around 50 units exist. One thing is for sure, they are few and far between in online auctions.
9 – Body Glove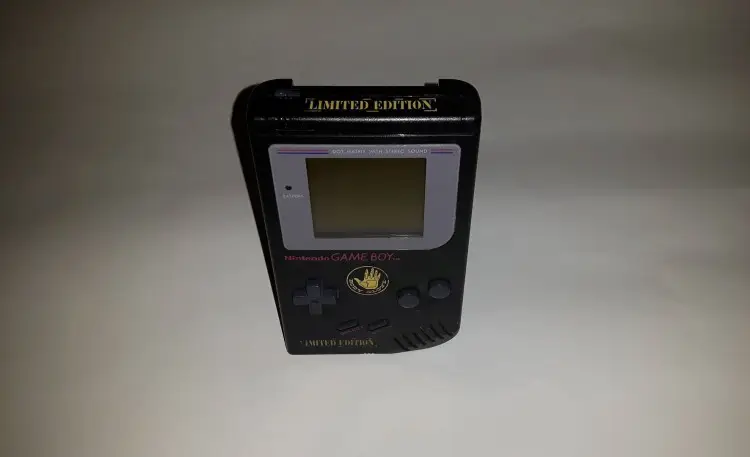 This edition was released by the water-based apparel company known as Body Glove. The release was a European exclusive. It looks like a normal, black Play It Loud device. But this version features a yellow Body Glove logo in the center with the words "Limited Edition" in the bottom left.
10 – JAL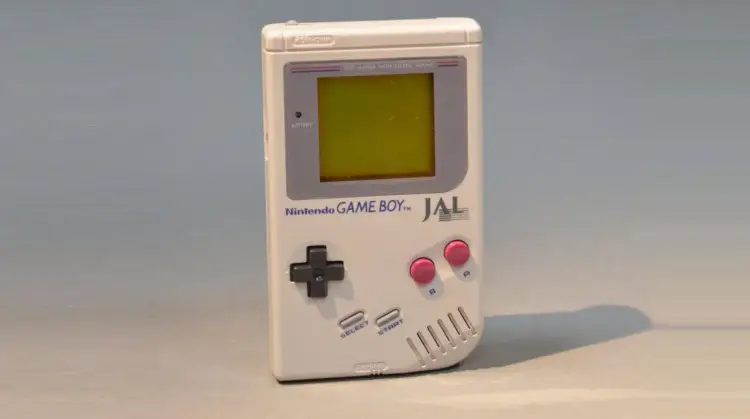 This is the JAL edition. JAL stands for Japanese Airlines. It's unknown exactly how many are in circulation. They feature the JAL logo on the mid-right section of an off white shell. The serial number on these editions always begins with JAL. These Game Boys are very hard to find online.
11 – Pink Heart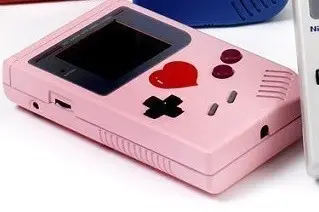 This is a really special edition. It's the only Game Boy shell to be released in this shade of pink. There is no logo text or button text. It appears to use the original bezel and button color scheme. There is a large, red heart in the center of the Game Boy.
This Game Boy was released as a prize for a European game show. One user on Reddit claims to have one won by his mother on a show called "Ant and Dec's Saturday Night Takeaway". She reportedly won the Game Boy after calling in to share a Valentine's themed poem on the show. In the thread, the user provided some of the only pictures you can find of this edition. It's unknown how many were released.
12 – Wario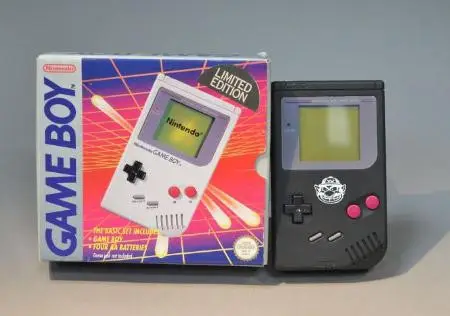 The Wario edition is another super rare find. It features your favorite baddie Wario on a solid black Game Boy. There is no logo or button text. The unit comes with the original bezel and button colors. This edition was a winnable prize on a UK TV show known as "Ghost Train Show".
13 – Manchester United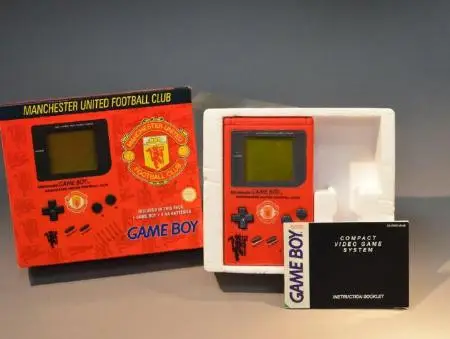 This rare Game Boy was made for the English Football club known as Manchester United. The Game Boy appears to be a red Play It Loud edition with Manchester United graphics. It says "Manchester United Football Club" across the front. A Manchester United seal is placed in the center of the Game Boy with a logo in the bottom left.
14 – Toyota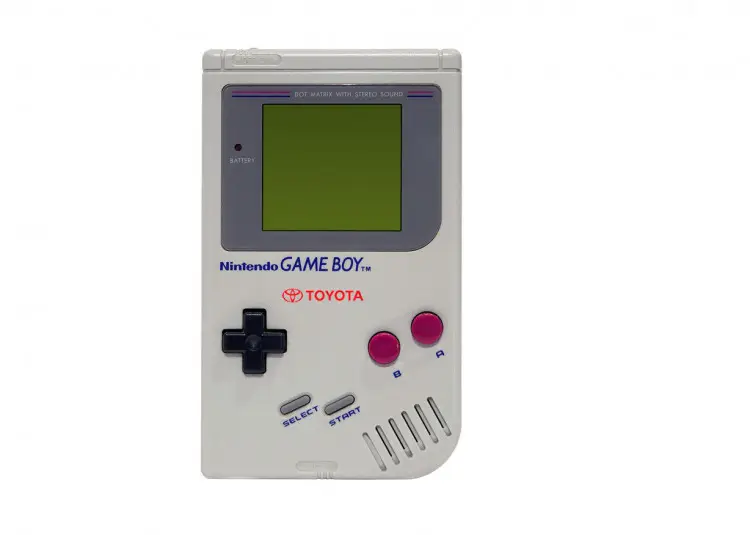 This Game Boy was released as a prize for Toyota. Contest winners would receive the custom Toyota Game Boy unit. It looks just like an original Game Boy. The only change is a small Toyota logo on the front. It's estimated there are around 100 of these in circulation.
15 – Milka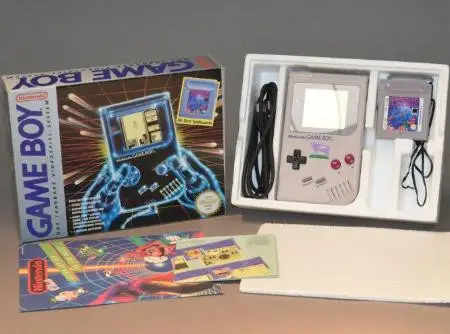 Milka is a German chocolate company. The Milka Game Boy edition features the Milka cow logo on the front of the shell. It was part of a sweepstakes promotion created just for Milka in the '90s. It's unknown how many of them were made. Some estimates put the mark around 50 possible units.
16 – Altus Newing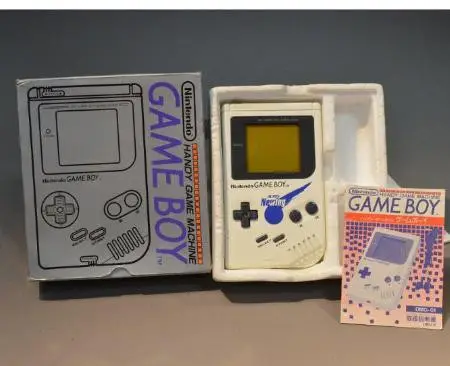 The Altus Newing edition is a really neat find. This Game Boy was released on the already rare white Play It Loud edition. It features the Altus Newing logo across the front in a striking blue print. I really like the look of these Game Boys. These variants were released in Japan and are said to have been prizes for a contest in the 90s.
17 – Comboy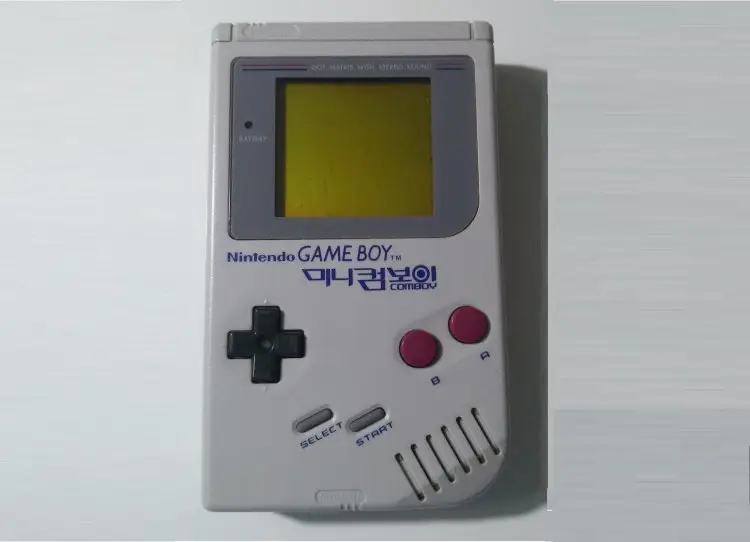 This Game Boy variant has a really interesting history. Back when the Game Boy was released, there was unresolved tension between South Korea and Japan. Japanese products weren't easily sold in South Korea. In an effort to circumvent these restrictions, Nintendo licensed the Game Boy for production under Hyundai. The Comboy, as it became known, looks almost exactly like a regular Game Boy. It features the Hyundai logo with the word "Comboy" on the front.
18 – Kirby Pinball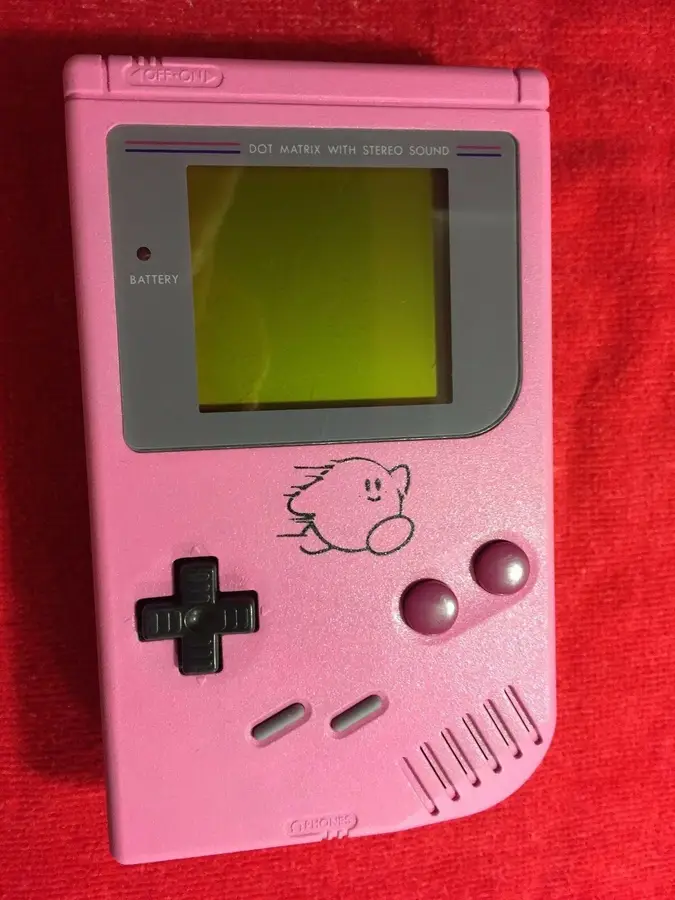 This is by far the rarest Game Boy edition. It's known as the pink Kirby Pinball edition. It comes with a deep pink shell and features lineart of Kirby on the front. It was part of a mail-in sweepstakes promotion for a company in the UK called The Jacob's Bakery Limited.
Only 25 units were created.
One recently appeared on ebay with a Buy It Now price of over $18,000. If you're looking to complete your Game Boy collection, now is the time. This one still has its link port cover.