20 Unique Gifts for Someone in the Hospital For Which They'll Thank You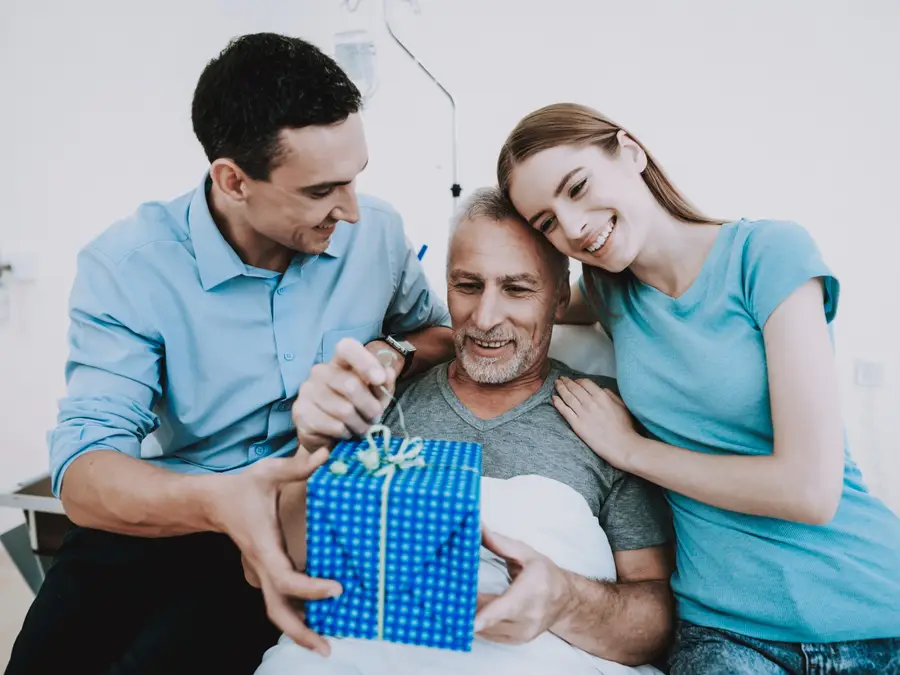 Flowers are nice. But these gifts will really make them smile!
September 29, 2023
33 minutes
Interests
Posted in these interests: Recently, I had a loved one who needed to stay in the hospital for an indeterminate amount of time, and I really wanted to make that hospital stay as enjoyable as possible with a unique gift. While flowers can be a great way to add a little color and life to a hospital room stay, they don't really ease the burden of boredom that comes with long stays in the hospital.
So I made a list of all the unique gifts for someone in the hospital that I could come up with. These gifts are meant to both make someone's hospital stay more enjoyable and help occupy their time to alleviate the boredom of the many nights in the hospital.
But before you begin selecting the perfect gift for someone in the hospital, there are a few things you'll want to consider that will determine the kind of gift you should buy.
Think about mobility
Does the person in the hospital have complete mobility? Can they get up and walk around? Or are they bed-bound and can only interact with things right in front of them. This may seem obvious, but understanding the limitations and accessibility issues of the person in the hospital will definitely save you from an embarrassing gift that they can't use.
Space issues
How big is the room? Your loved one in the hospital might not want it cluttered with lots of big boxes or other projects, particularly if they are in a small room. In this instance, you'll want some unique gift that doesn't take up a lot of space.
Hospital rules
If you're asking yourself, "I wonder if they allow this in the hospital room?" then you'll definitely want to check in with one of the hospital nurses about what they allow. Often, they don't allow something because it restricts their ability to help the patient in the hospital room or to get to them in an emergency. So for safety, check with the hospital staff.
What they enjoy to do with free time
So everyone decided to buy the loved one a book. Now they have about 10 books stacked next to their hospital bed, and they don't even really like to read all that much. Give them the kind of gift that they enjoy—not one you'd necessarily enjoy while in the hospital.
Ask
When in doubt, see if there is anything they need, before getting something else. They'll appreciate a necessity way more than a game or balloon.
1 – Watercolor kit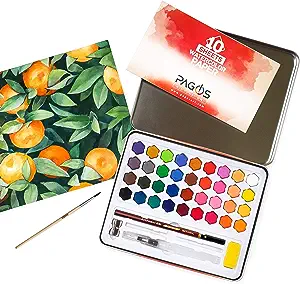 Watercolor Set
Even if your loved one in the hospital doesn't normally paint or draw, this can be a great occasion for them to try something new. And just think of all the time they'll kill learning the basics of watercolor painting. Just make sure they have the mobility to do this and have lots of paper towels handy!
Art as therapy
It's well known that making art is a great form of therapy for patients in the hospital. It allows them to express themselves and deal with some of the anxiety and grief they may be experiencing.
2 – Custom blanket
Get the whole family in on a custom blanket that includes a portrait of the various family members wishing their loved one to get well. It serves so many purposes:
It will show the support of the entire family.
It will be something they can use to keep warm in the hospital.
It will remind them how loved they are and encourage them to get better.
It may take a little time for the blanket to get made and shipped, so this would be great for someone who will have a prolonged stay in the hospital or who just got out.
3 – Cozy Socks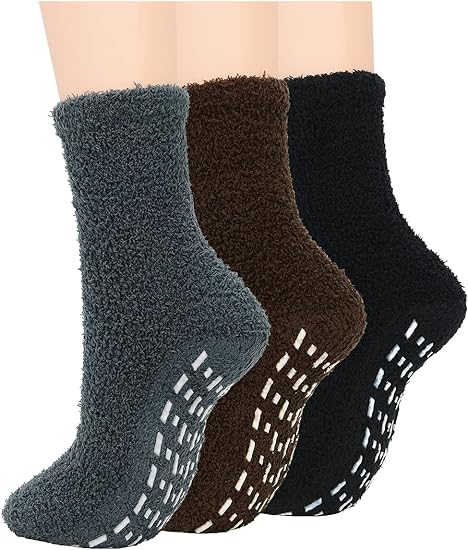 Cozy Socks
By popular demand!
There isn't one person I've known who didn't request socks when they were staying in the hospital. The thin socks that the hospital provides just aren't very warm or comfortable. And often patients have to walk around on the cold hospital floor to get to the bathroom or move about.
Just make sure you get socks with some tread on the bottom, such as the ones I've included here, to prevent your loved one from slipping while walking in the socks.
Bonus: you could also consider a pair of slippers for them to wear!
4 – Handheld game device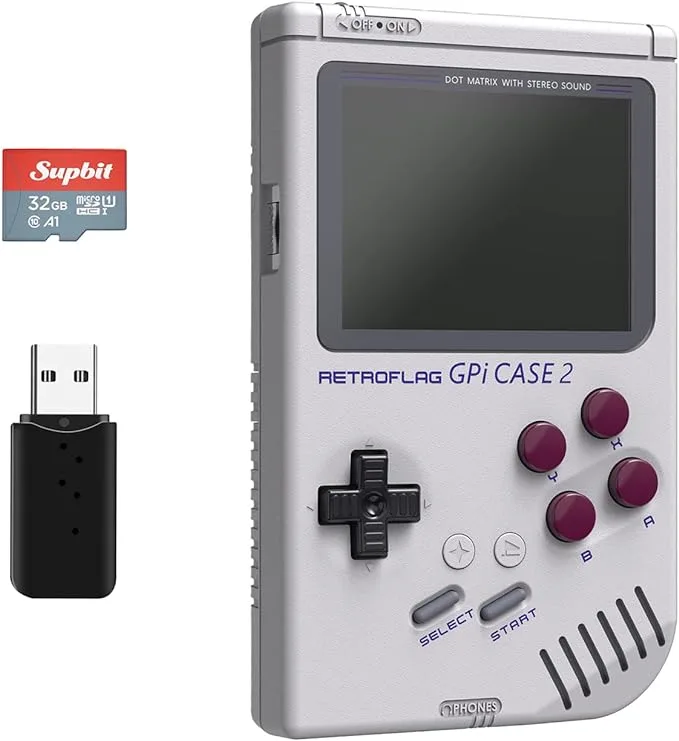 Retroflag GPi w/ Pi Zero W
This is a great hospital gift for a young person or even an older one who still enjoys games. While many people play games on their phones, a handheld gaming device or retrogaming device can be a great way for them to put the phone down and kill some time. And if they're old enough, then a retro gaming device will allow the patient to play some of the older games that they remember fondly.
To take it up another notch, we've listed here the RetroFlag GPi Case with a Raspberry Pi Zero W. This will allow them to spend some time setting up the case as a project and even download some ROMs for it. To read more about it, see our review of the GPi case.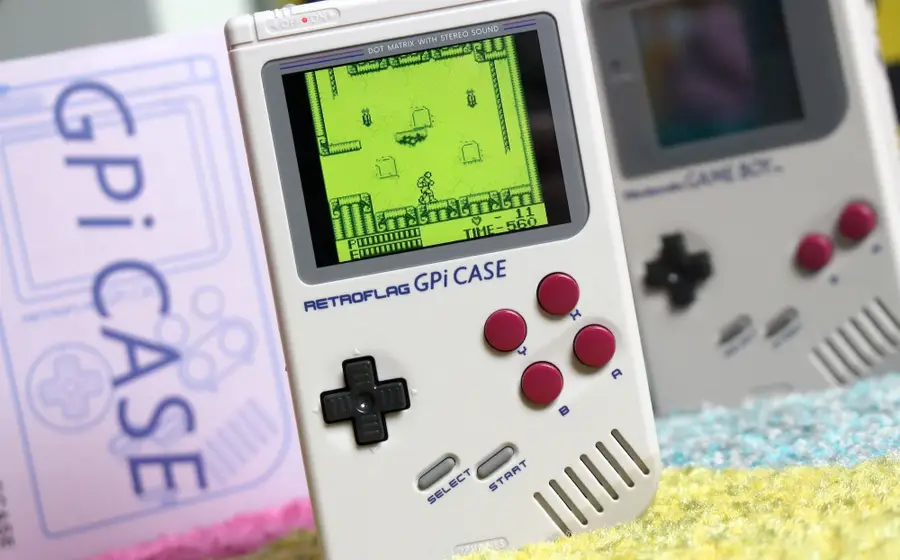 5 – Apple or Google Play gift card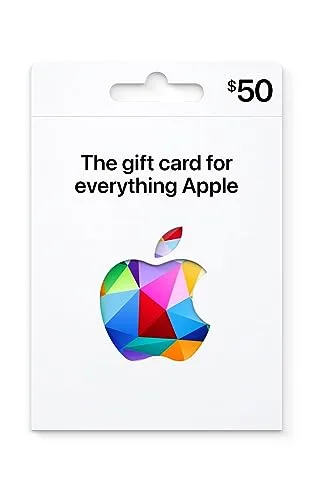 Apple App Store Gift Card
We live in our phones, and there are tons of great games and apps for someone in the hospital to download to pass the time. Getting a gift card from Apple (if they have an Apple phone or iPad) or from Google Play (for other devices) gives them the option to choose what they want to try.
This one is a no brainer, and can even be sent via email. Sending the gift card via email allows them to use it right away.
6 – Tavern Puzzle

Tavern Patience Puzzle
This is the exact puzzle that took days of my life a few years ago. They're frustrating in the best way, particularly when you need to kill time. And that's really the best thing you can do for someone in the hospital—help them to pass the time with something engaging.
I guarantee that a tavern puzzle will be a hit, and they'll be thanking you (and cursing you) for this one.
7 – Video of family sending wishes
Finally, a gift that costs nothing except for the logistics of producing the video. Get the family together and shoot a short video of everyone sending their best get-well wishes to your loved one.
This is a great option when it's not possible to actually visit the person in the hospital too.
Note: be sure to keep it short, in case your loved one's phone can not handle a long video that is a large file size.
8 – Headphones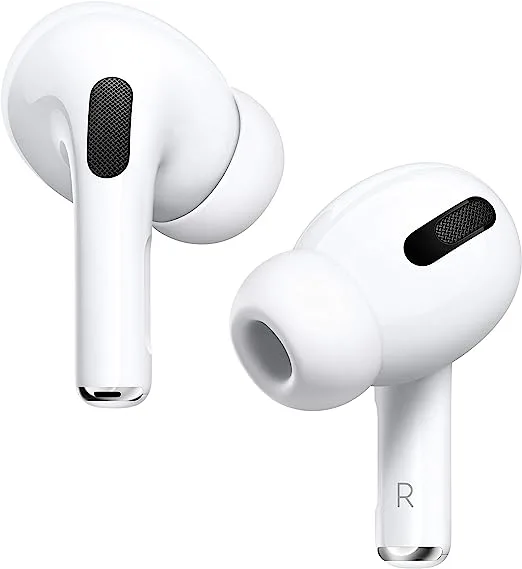 Apple AirPods Pro
Nurses generally don't like the patients to play anything loud, so as not to disturb the other patients on that particular floor. (That's why the remotes have those terrible, little speakers built-in.)
A good pair of headphones allows someone to watch movies at a good volume or listen to their favorite songs without disturbing anyone else on the floor. (And the sound quality will be better than the speaker in the room.)
It's a great time to get some Bluetooth headphones, too, for that special someone. They'll likely be on the phone a lot with family and friends, so not having to hold the phone up to the ear will be nice. These Apple AirPods Pro are a luxury gift for sure, but there are cheaper options available too.
(If you want, check our review to learn more about the AirPods Pro.)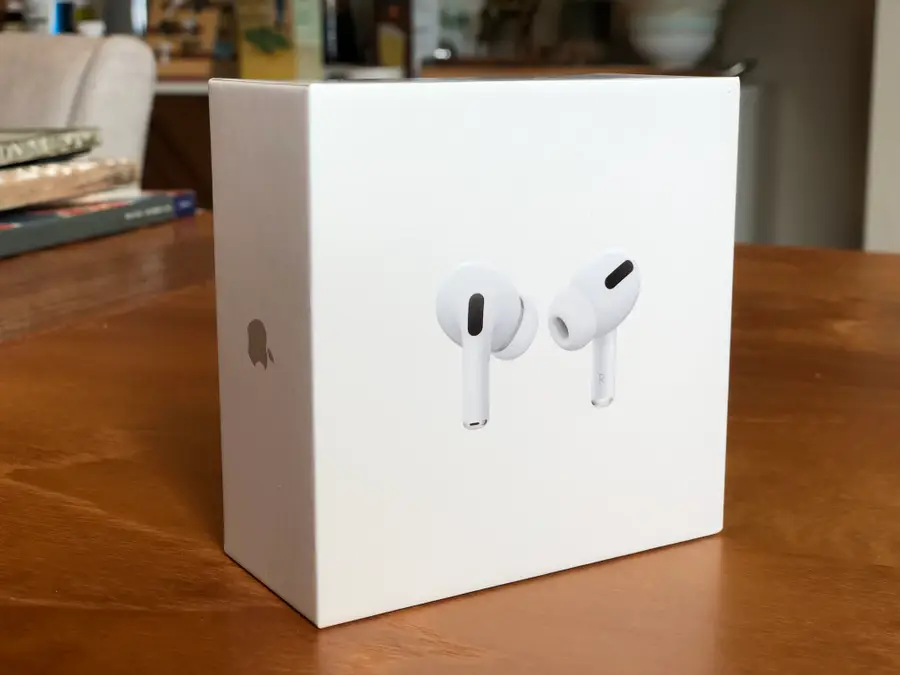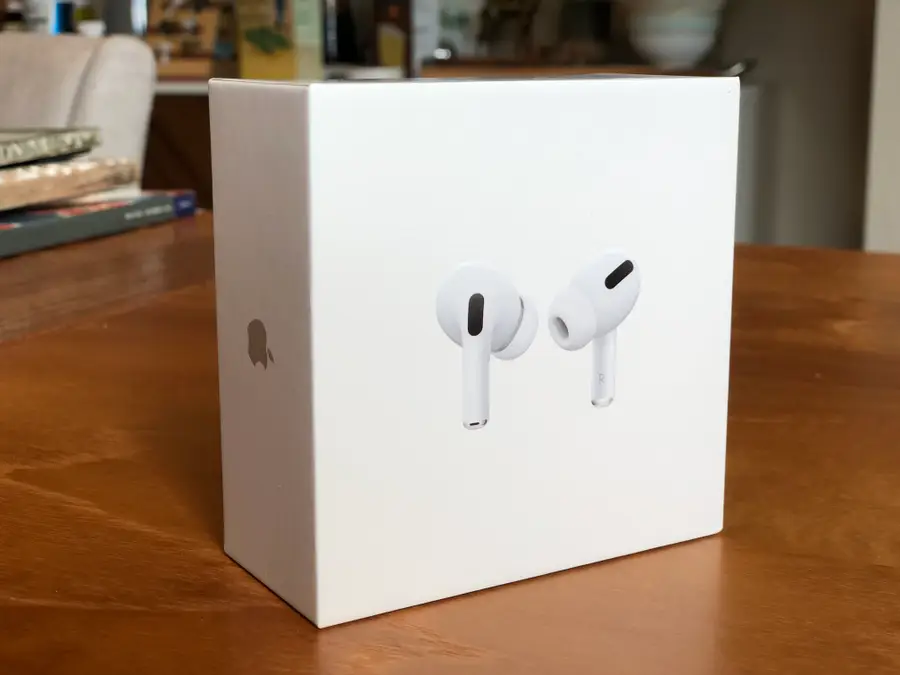 9 – Homemade cookies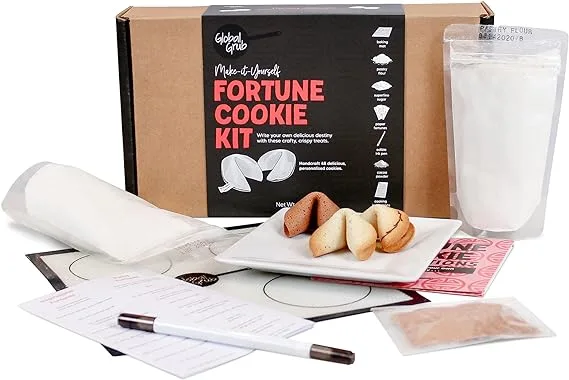 DIY Fortune Cookie Kit
Snacks.
If you've ever tasted hospital food, then you know what I mean. Food from home tastes so much better!
Of course, you could bring any of your homemade cookies to your loved one—or try one of our easy ones, like our 3 ingredient Nutella cookies or our 3 ingredient peanut butter cookies.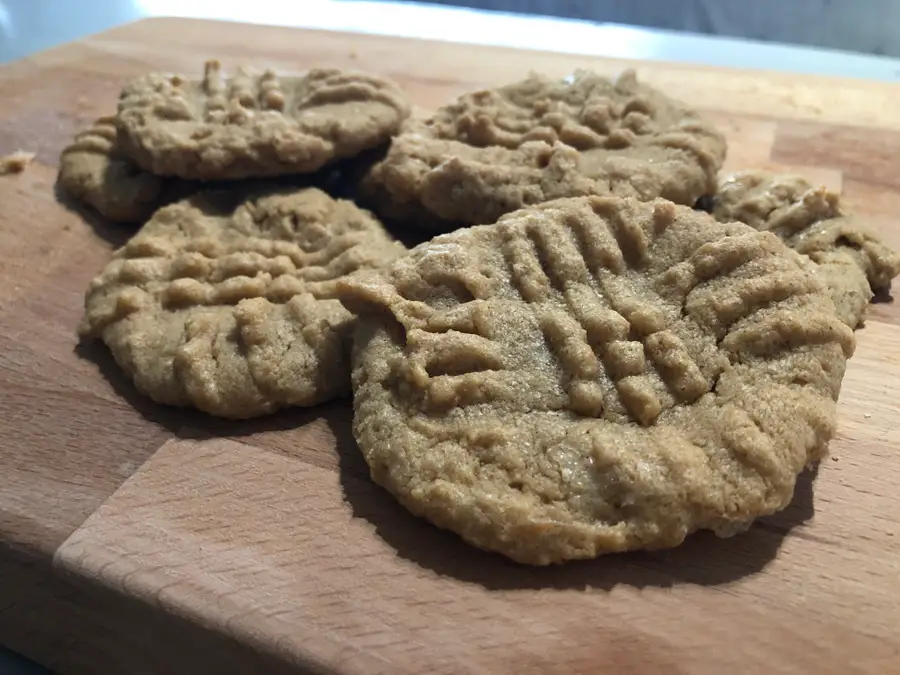 3 Ingredient Peanut Butter Cookies
The easiest peanut butter cookie recipe you'll find.
But if you really want to make them smile, get this DIY Fortune Cookie set and personalize it with get-well messages from the entire family!
10 – Dry Shampoo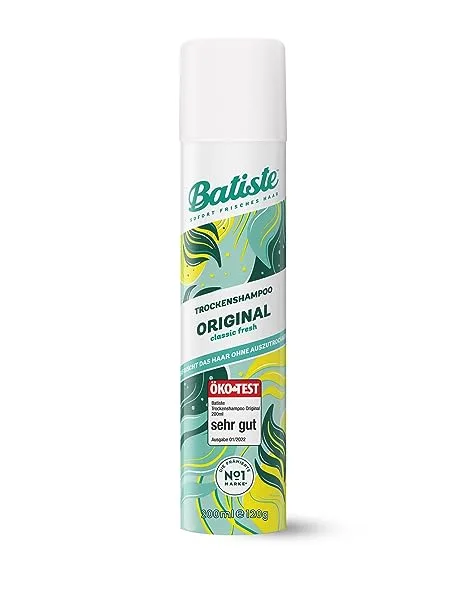 Dry Shampoo
Depending on the situation, someone in the hospital might not be able to take a shower regularly or easily. That's where a good dry shampoo can help them wash their hair and feel as clean as possible. Most people I've talked to swear by Batiste as a solid dry shampoo that actually works.
Just make sure that they're allowed to use it in the hospital.
11 – Knitting kit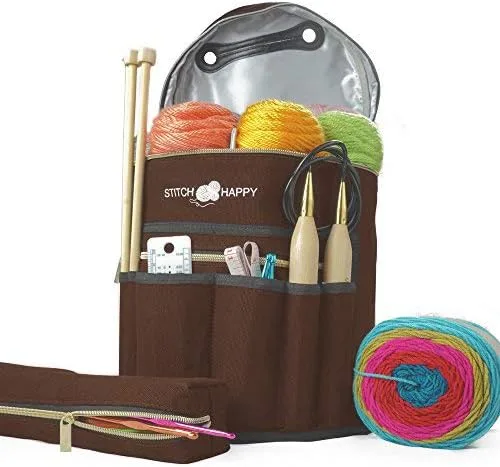 Knitting Kit
There's no better time to learn the craft of knitting!
A knitting kit will keep the person in the hospital occupied while they watch TV or just relax. I recommend a kit like this one that comes with instructions if you're buying this for a knitting beginner. Learning how to knit will definitely pass the time.
They may even leave the hospital with a new knit hat or pair of socks that they can use!
12 – Get well figurine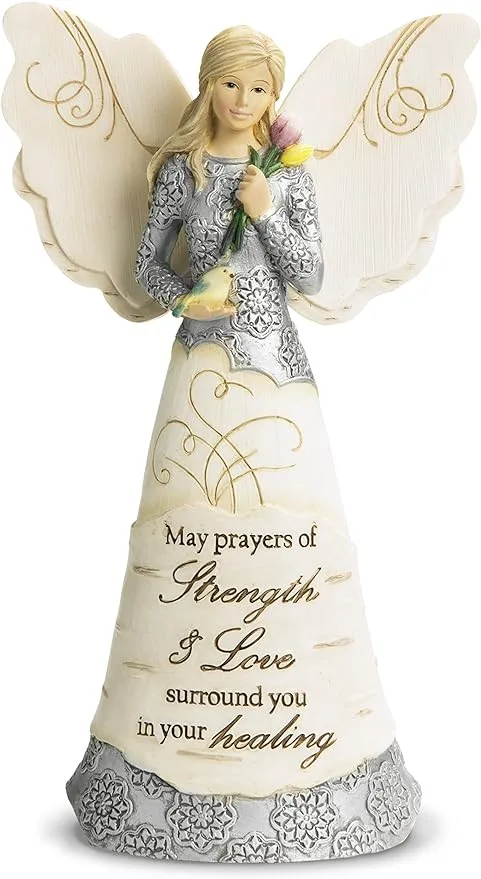 Get Well Figurine
You know the kind of person that would appreciate something like this. It adds a little decoration to their room and provides some comfort and hope for them as they recover. Best of all, they can keep the figurine after they get well and return home.
Just be sure they won't mind having to pack this up when they leave the hospital.
13 – Board game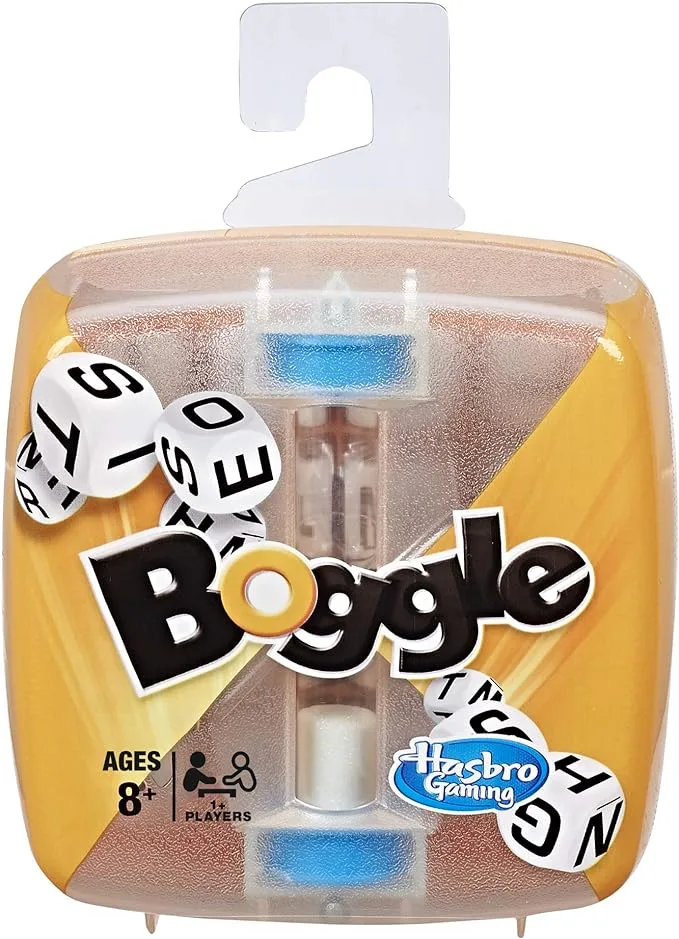 Boggle
When selecting a board game for someone in the hospital, think about the space constraints and mobility issues that they may have. You'll also want to consider who will be there to play with them and whether they are well enough to really play a board game.
My suggestion would be to keep it simple. Large, complicated games will likely be tiring for them to really engage in. One of my all-time favorites for quick, simple gameplay is Boggle. As a writer, of course, this makes sense!
What I like about Boggle, too, is that it's small and easy enough to leave in the hospital room for return visits.
If you can't visit
If you can't visit them in the hospital, then consider playing an online game remotely, like Jack Box Party Pack. We even have a guide on how to play Jack Box Party Pack via Zoom, in case you'd like to try it.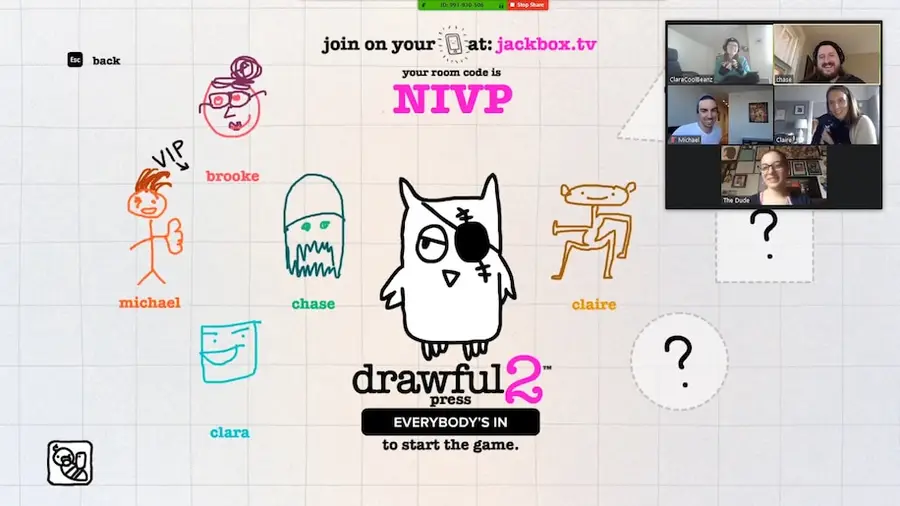 14 – Audible gift card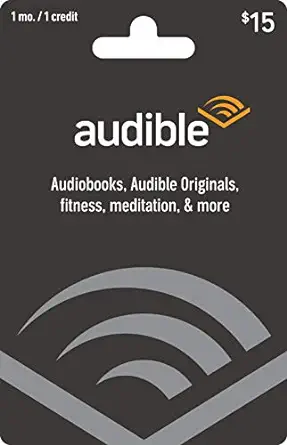 Audible Gift Card
Of course, you can always buy your someone books to read while they are in the hospital or bring them magazines.
I've found, however, that the act of reading can actually be tiresome when you're not feeling well. It's much easier to play an audiobook from your phone and just sit back and relax. This gift card from Audible lets someone in the hospital choose their next read and have it read by a professional actor (sometimes really famous ones)!
If you want a recommendation, I recently finished listening to Margaret Atwood's The Testaments, which was read by the same actresses from the show The Handmaiden's Tale. It was excellent.
15 – Writing journal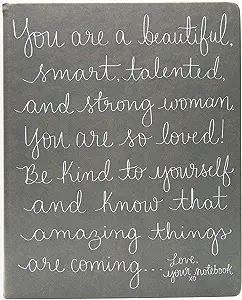 Writing Journal
Expression is an innate healing tool. A writing journal allows someone in the hospital to record their thoughts and feelings during that trying time. It can be the start of a new diary that may continue well after they recover and come home from the hospital. Or maybe they use it as a sketch pad to draw doodles of the nurses! (Just make sure they keep it hidden!)
Either way, they can look back on the time they spent there later and reflect based on what's inside their writing journal.
16 – Sleep mask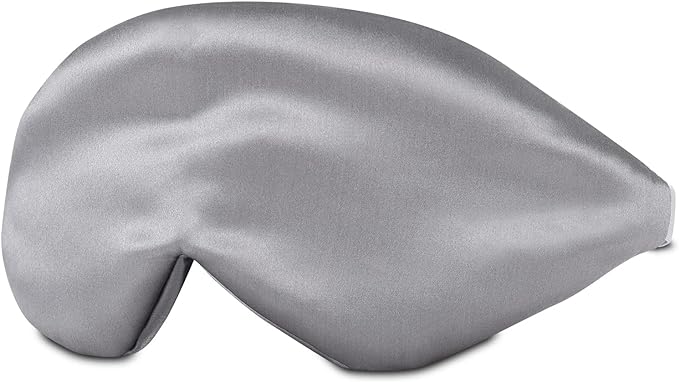 Sleep Mask
When you're in the hospital, often you don't have the luxury of a regular sleep schedule. You might be woken up in the middle of the night by noises or nurses coming in to check on you. And you'll find you really want a nap during the day.
A sleep mask blocks the light that comes through the curtains or from the hallway. It will help someone in the hospital stay asleep even when someone comes into the room. Combine this with the earplugs, and you've got a thankful, rested loved one.
17 – Earplugs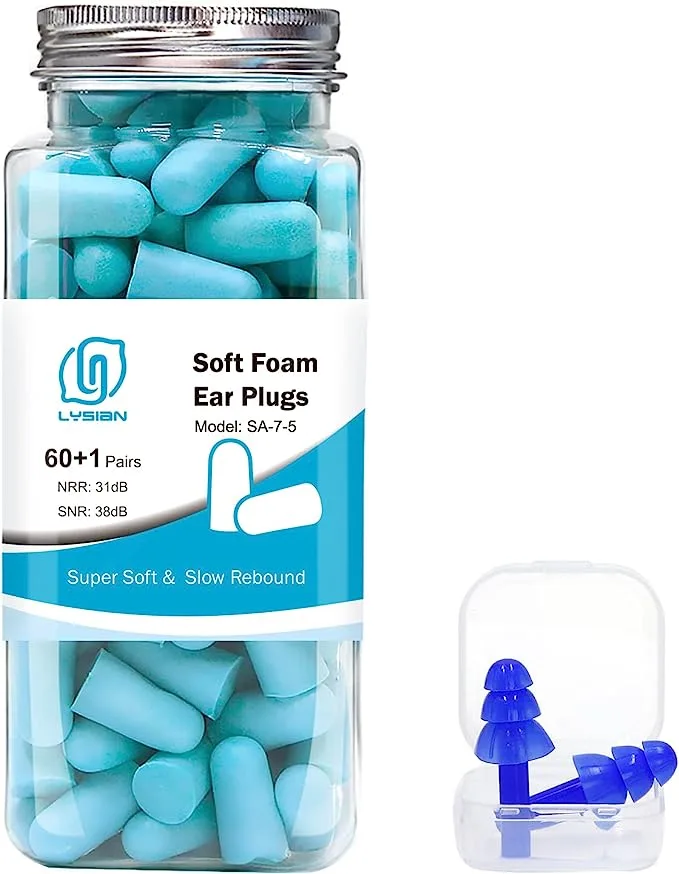 Ear Plugs
There are so many noises in the hospital room, and many of them are coming from the machines meant to monitor your vitals. There's the sound of beeping, the sound of nurses coming and going, and a whole host of other distractions.
Earplugs like these will help block out the sounds of the hospital, so they can get a good sleep. This material also happens to be very comfortable to wear.
18 – Easy-to-assemble model airplane (or other project)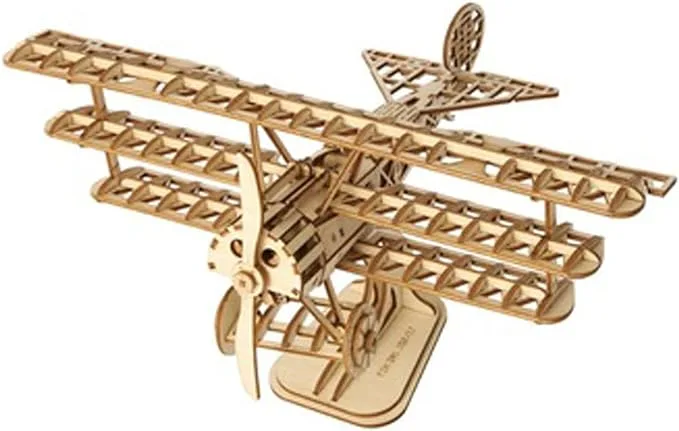 Wooden Model Airplane
Don't go out and buy one of those model airplanes that require lots of glue and tools to put together. It's likely that whoever is in the hospital will not have the mobility or want to smell the fumes from those kinds of models.
This one, however, requires no tools and can be constructed by hand. A project like this can help pass the time and can be therapeutic to help someone who is recovering from an ailment.
Other ideas: we put together a list of projects for the Raspberry Pi, some of which would be great for someone who loves computers and is stuck in the hospital.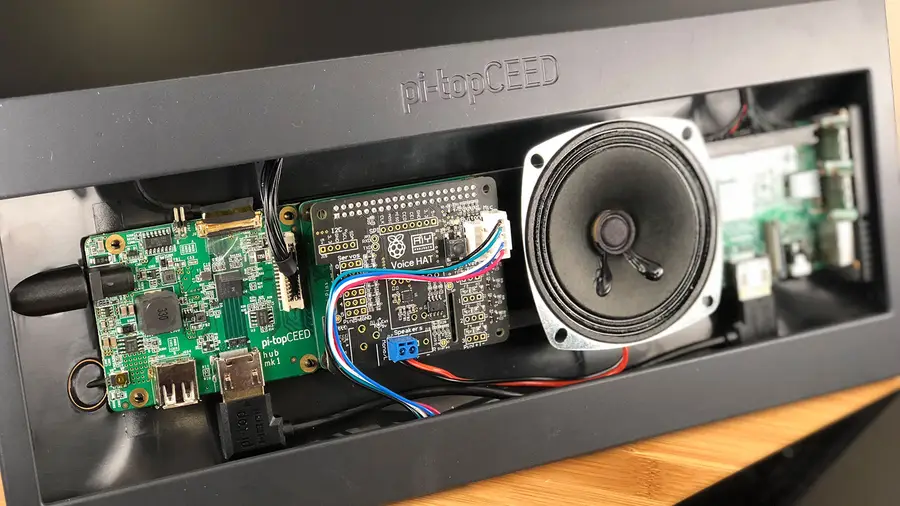 19 – Small Christmas Tree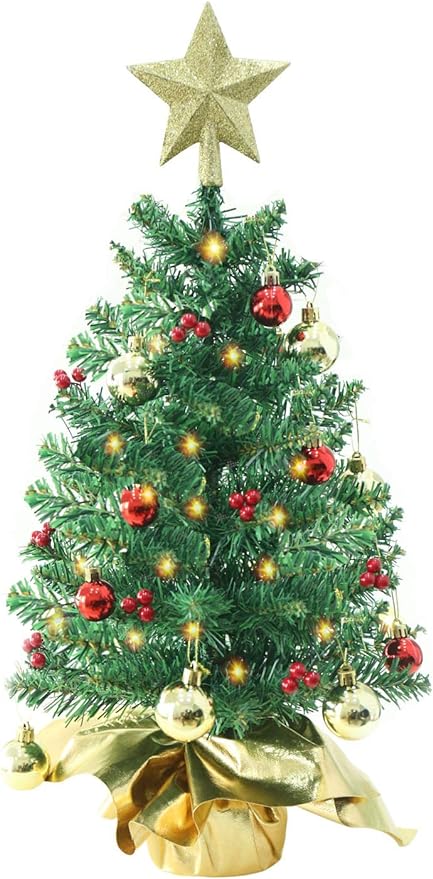 Mini Christmas Tree
The holiday season has to be the worst time to be stuck in the hospital. You don't get to experience all the joys that come with the time of the year, like lights, family, and of course the tree.
Try to bring some of that joy to their room. One way is with this mini Christmas tree that fits easily on a windowsill or table.
Bonus project gift: if your special someone in the hospital likes tech-related things or doing projects, then this cute 3D Raspberry Pi Christmas tree is perfect! It would be a simple project for them to complete while in the hospital and bring some circuit board-style cheer to the room!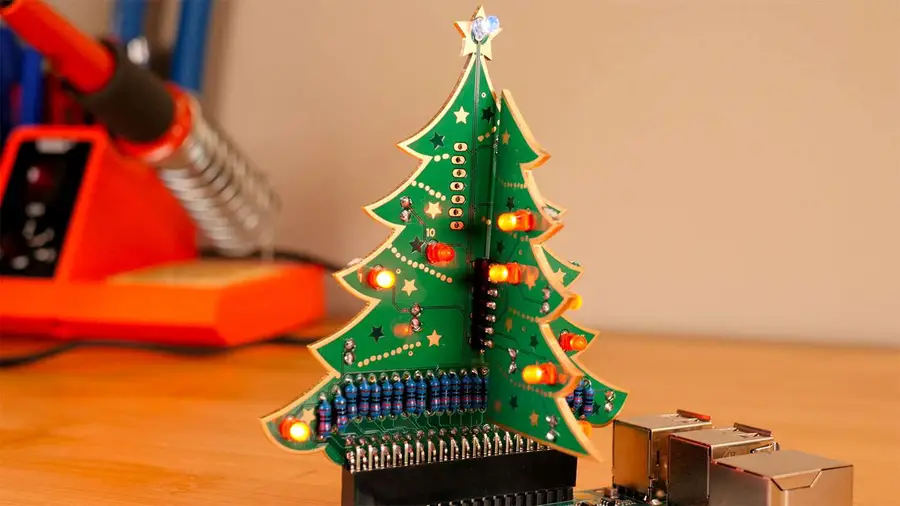 Exploring the Raspberry Pi 3D Xmas Tree Kit from The Pi Hut
Let's get blinky.
20 – Personal care items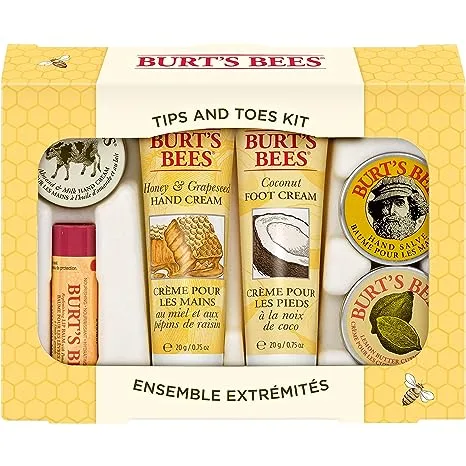 Personal Care Gift Set
Combine necessity with a treat, and get that special someone in the hospital a nice personal care set that they can use while they're there. If they will be in the hospital for a period of time, it's likely they'll want to keep clean and make sure they don't neglect their personal hygiene.
This Burt's Bees set has a nice mix of necessities and niceties that will make them feel good and allow them to pamper themselves a bit.