Apple AirPods Pro Review: Read Before You Buy!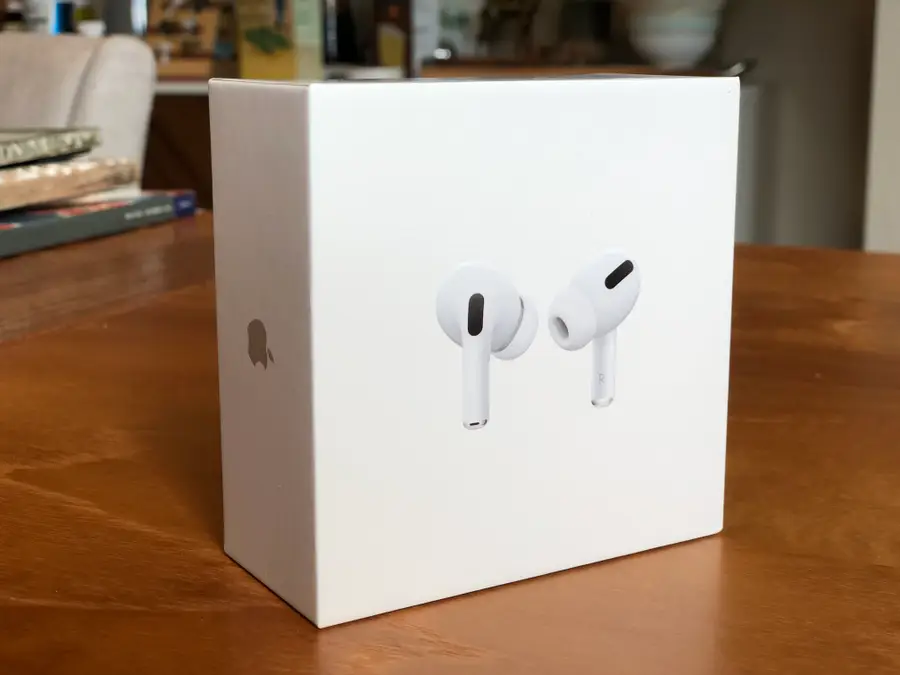 Are they worth the steep investment?
September 29, 2023
29 minutes
What you'll need
Interests
Posted in these interests: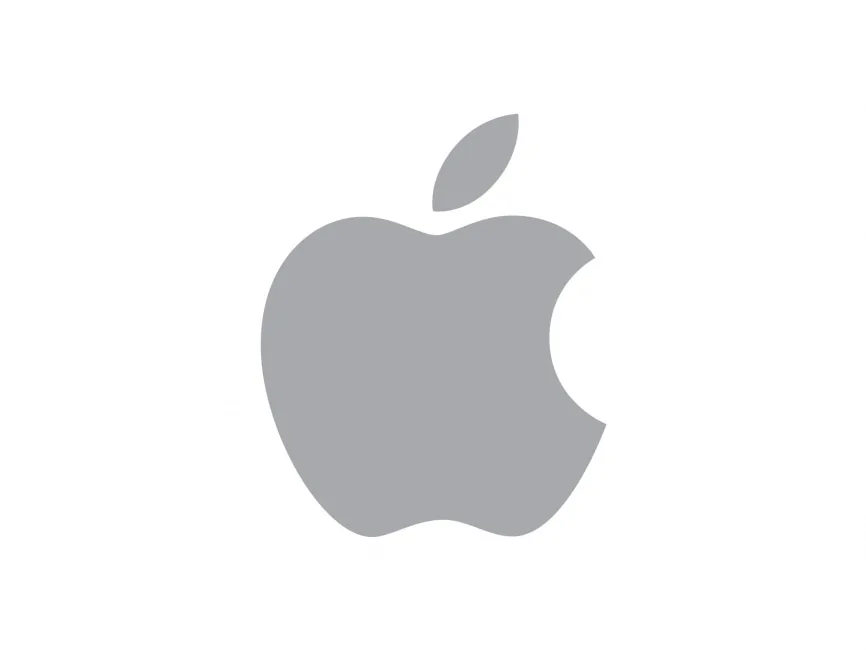 ⭐⭐⭐⭐
OUR RATING: 4.0/5
Recently, Apple's been pushing their AirPods Pro hard, offering steep discounts for the holiday season. This leaves many people wondering whether they are worth the investment for themselves or as a gift for someone else. In fact, I received the AirPods Pro as a gift and wanted to share my thoughts on them for anyone else considering purchasing these.
What I look for in a good review of a product like the AirPods Pro are honest ratings on the most important aspects of wireless headphones—things like:
Sound quality
Ease of use
Features
Battery life
Workout use
Etc.
So you can be sure that we'll touch on those and other aspects in our comprehensive review of the Apple AirPods Pro. Note that we are not getting paid for this review and even purchased the AirPods Pro ourselves.
What are wireless Bluetooth earbuds like the AirPods Pro?
Just like traditional headphones, the AirPods Pro play music and sounds from a supported device, such as a laptop, phone, or tablet. Because they are Bluetooth headphones, the AirPods do not need to be plugged into the device to which they are connected (or "paired"). The AirPods Pro are completely wireless and do not even need to be connected to one another to operate as a whole pair.
How do we know about them?
I always like to include this in my reviews. I've been using the Apple AirPods Pro for a few weeks now, after switching over from the Beats Powerbeats Pro (the AirPods Pro closest competitor). So I can give you my take on the good and bad about the AirPods Pro, as well as help you make your decision between these and the Beats version.
1 – Verdict
Maybe you don't want to read a lengthy review before making your decision on the AirPods Pro. If the only thing you read is this section, then you should have plenty of information on whether the latest Apple earbuds are worth the investment or not.
Pros
Good sound quality (noticeably so)
Noise cancellation (that isn't bad)
Size (easy to travel with)
Fit (comfortable to wear)
Cons
Price (though Apple has been offering sale prices on these of late)
Awkward to learn for first-time owners
Average battery life
Pick these up on sale
That's where we've landed on the AirPods Pro. The next time Apple has a big sale on these, then definitely scoop them up. This seems to be the one Apple product that Apple is actually willing to discount during the holidays—so keep your eyes out. Otherwise, I'm just not sure they are worth the steep price over say the Amazon Echo Buds at half the cost — or over other comparable models. Of course, if you absolutely have to have the Apple products, then the AirPods Pro are a good wireless earbud that aspires to greatness at times.
2 – Specs
| Spec | Apple AirPods Pro |
| --- | --- |
| Weight of earbuds | 0.19 ounce (5.4 grams) |
| Weight of case | 1.61 ounces (45.6 grams) |
| Size of earbuds | 1.22 inches (30.9 mm) x 0.86 inch (21.8 mm) x 0.94 inch (24.0 mm) |
| Size of case | 1.78 inches (45.2 mm) x 2.39 inches (60.6 mm) x 0.85 inch (21.7 mm) |
| Battery life of earbuds | 4.5 hrs listening time / 3.5 hrs talking time |
| Battery life of charging case | 24 hrs charging capacity / 5 minutes in case = ~1 hr of earbud time |
| Connectivity | Bluetooth 5.0 |
| Compatability | iPhone 6s + / Apple Watch all models / iPad 2nd generation + / Mac all models 2012 + |
| Sweat and Water Resistant | Yes (IPX4) |
| Active noise cancellation | Yes |
| Chip | Apple H1 |
3 – What's in the box?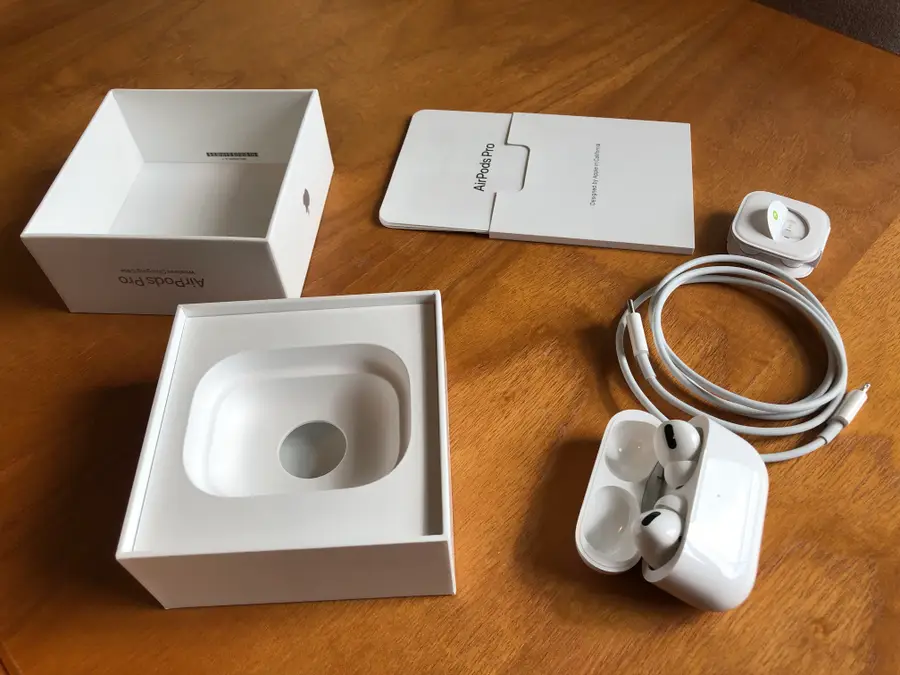 Included when you buy the Apple AirPods Pro:
AirPods Pro
Wireless Charging Case
Silicone ear tips (three sizes)
Lightning to USB-C Cable
Documentation
4 – Who are the AirPods Pro best for?
I wouldn't recommend these to just everyone. But I would recommend the AirPods Pro for people who are looking for specific uses of the earbuds.
1. Exercisers
The AirPods Pro stay in your ear really well. This is important for those looking to do any kind of strenuous activity while wearing these. I've worn these lifting weights, running, and doing a variety of calisthenics. They never fell out of my ear, nor did the AirPods Pro get damaged by my sweat. And the relatively low battery life of 4-5 hours shouldn't be an issue for most workout routines. (I mean…who has time to work out for 6 + hours at a time.)
2. Multitaskers
Okay. You know what I mean here. If you're someone who calls your parents while also wanting to get some chores done, then these are perfect. They are just really comfortable to wear while taking on the phone—so much so that you'll likely forget you're wearing them at all. And no judgment if you multi-task while on the phone with your parents. (I only mention it because I do it myself!)
3. The video conference attendee
The AirPods Pro are actually perfect for use with video conferencing like Zoom or Meet. You won't have the embarrassing wires hanging across your face while talking to your boss, and you'll hear and speak clearly through the advanced microphone. And the low battery life shouldn't be a problem for work uses like these.
Who are they not best for?
If you are the kind of person to leave Bluetooth earbuds in your ears for long periods of time, then these are decidedly not going to work for you. Maybe you like to listen to music with them while working all day? Or maybe you listen to Youtube with them for long stretches? Either way, you're going to run out of juice and have to charge the AirPods Pro.
Also keep in mind that if you're using the AirPods Pro on a long flight, you'll likely run out of battery power after about 4-5 hours. If that's an issue, then look elsewhere for your next pair of earbuds.
5 – How do the AirPods Pro work?
Great question! (I should know because I asked it.) It's a good question because the actual functionality of the Apple AirPods Pro (how they work) tend to be the biggest hurdle to overcome with these. Seriously…for a while, I barely used these because I was so used to the simpler functionality of the PowerBeats Pro. I would simply choose not to deal with the complexity of using the AirPods Pro.
Luckily, I'm over that now and have a deeper understanding of how to use these.
Charging
The case itself holds a charge that can be used to charge the Apple AirPods Pro earbuds. You can either just charge the case, which can then be used to charge the earbuds—or you can charge the case with the earbuds inside. Apple claims that the case holds around 24 hours of battery life that can be transferred to the earbuds, which seems about right in our testing.
Syncing
I found this relatively easy. With the AirPods Pro earbuds in the case, you simply hold down on the back button of the case until the light flashes white. Then, you search for the AirPods Pro on your device—and connect the AirPods Pro to your Android phone or iPhone.
Listening
When you put the earbuds of the AirPods Pro into your ears, they will automatically connect to the last device that is nearby enough to use. If you need to, you'll have to disconnect them from one device to move to another. I found this can be a hassle sometimes, and I wish that Apple would add just one more feature that allows these to be switched between devices.
We've written guides on using the audio features of the AirPods Pro, such as:
So check those out for further information on the functionality of the Apple AirPods Pro.
Phone calls
If you need to answer the phone with the AirPods Pro, you can do that by simply pressing the "force sensor" or small white button on the AirPods Pro themselves.
6 – Noise cancellation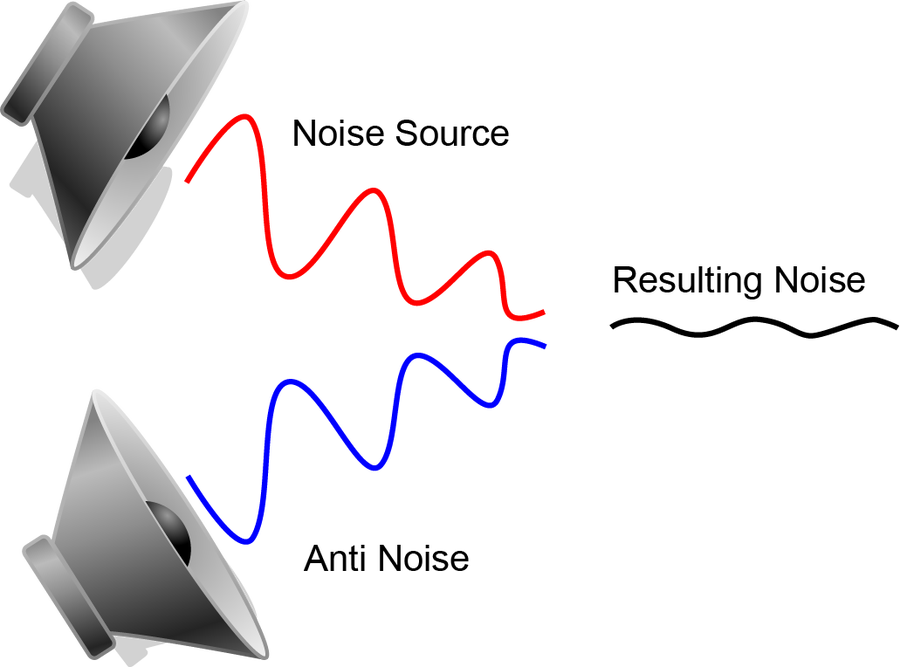 The active noise cancellation feature in the Apple AirPods Pro are one of its biggest draws. So does it work?
Yes! When you have active noise cancellation activated, you will notice that the external sounds in your environment will be effectively neutralized. You'll find yourself in a comfy, noiseless meadow listening to your music (even if that music is not so comfy).
I've tried a few different headphones and earbuds with active noise cancellation, and I can say that the AirPods Pro do a great job for earbuds of canceling external sound. The over-ear Bose headphones, for example, will certainly be noticeably better at this—but they are 10x the size of the AirPods Pro earbuds.
How does active noise cancellation work?
Essentially, a small external microphone on the earbuds of the AirPods Pro will detect the external sound waves around you. They will match that noise with active anti-noise to cancel your ability to hear the sound from those waves. In the above image, you can see how the combination of sound waves can result in a nearly neutralized wave.
7 – Sound Quality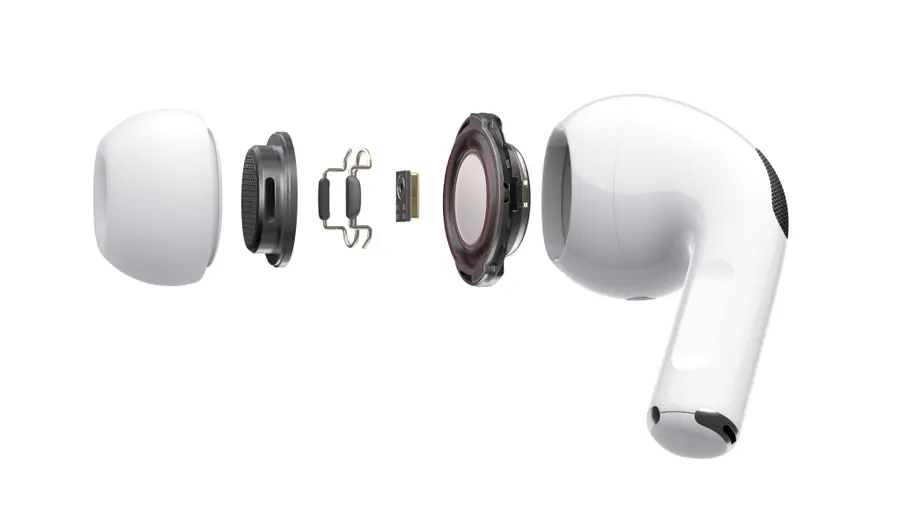 Most of the best wireless earbuds on the market are actually using Apple's H1 chip to power their audio, so Apple is setting the industry standard when comes to over sound quality for earbuds.
I know what you're likely thinking…so are the AirPods Pro better than competitors when it comes to this? Yes. And No. What I mean is that they are a very pleasant earbud in terms of sound quality, which many (like me) actually prefer over the kind of raw sound quality you'll get from say…Bose. But, honestly, the quality is good, and I found it better than the PowerBeats Pro.
Bud fitting
For one, Apple has worked hard to make sure that the earbuds of the AirPods Pro fit properly in your ear by adding dynamic earbud tips that adapt to the shape of your ears. You can even test to make sure that your earbuds aren't improperly fit on your iPhone or Mac. This greatly affects sounds loss and quality.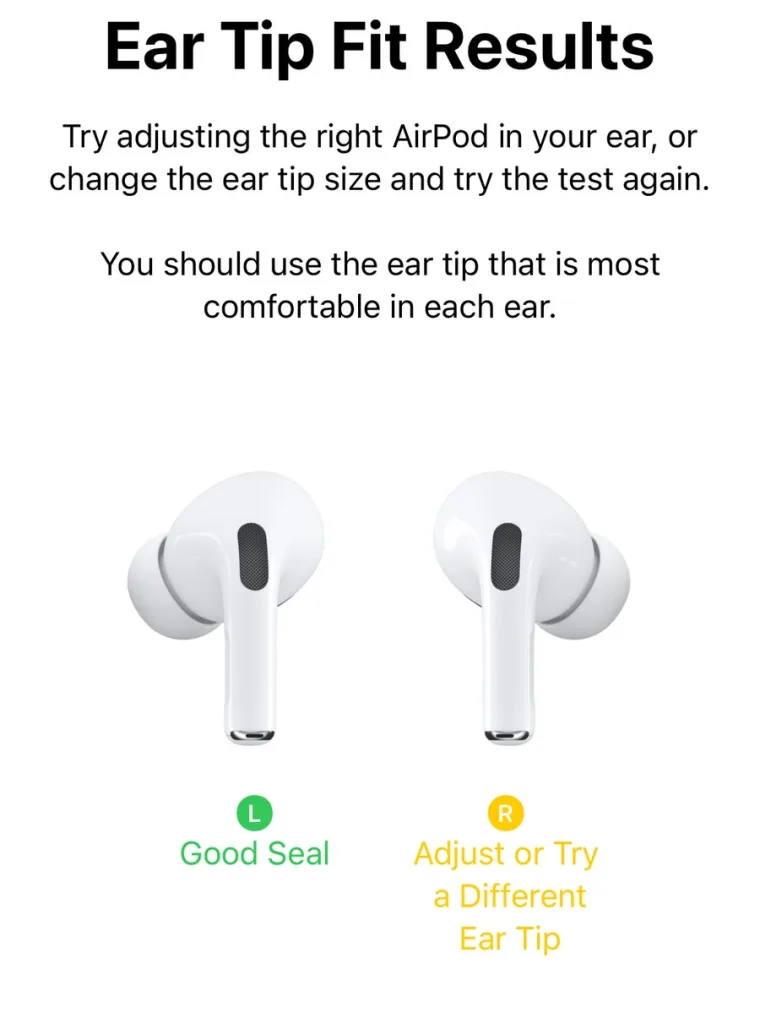 Microphone quality
In our own testing with the microphone, the quality was really good for an earbud microphone. The AirPods Pro might not get the job done if you're needing professional-level sound for videos or projects, but they'll certainly be a nice upgrade for phone conversations and Zoom usage.
8 – Spatial Audio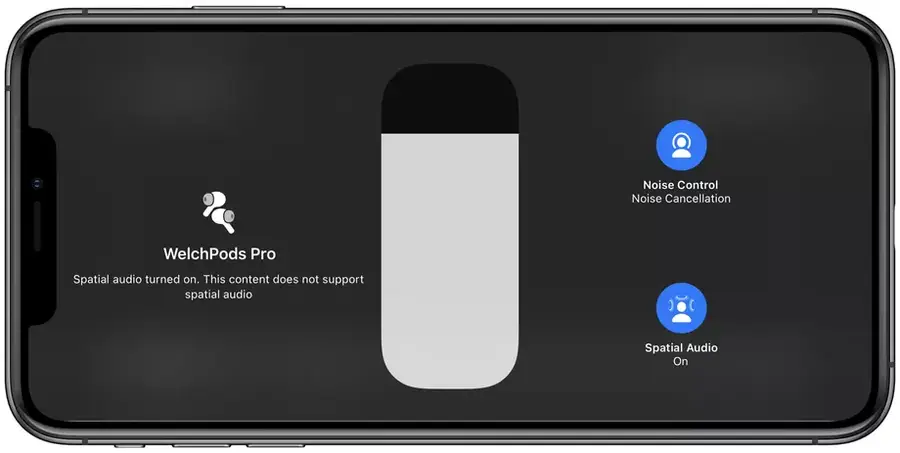 Spatial Audio is Apple's version of surround sound. I wanted to mention this feature of the AirPods Pro because it's finally a thing now that Apple has released its Big Sur OS.
When you turn on Spatial Audio when viewing content that supports it, such as Netflix, Prime, or HBO shows, then you can feel like you're right in the middle of the action. Apple actually did a pretty good job of simulating this in a pair of earbuds. As a runner, I'm interested in the ways that virtual running can be simulated…because when I'm virtually running in Paris, I'd love to be immersed in the sounds of the street!
This feature is still in its infancy on the AirPods Pro, so we'll have to see how this develops.
9 – Battery life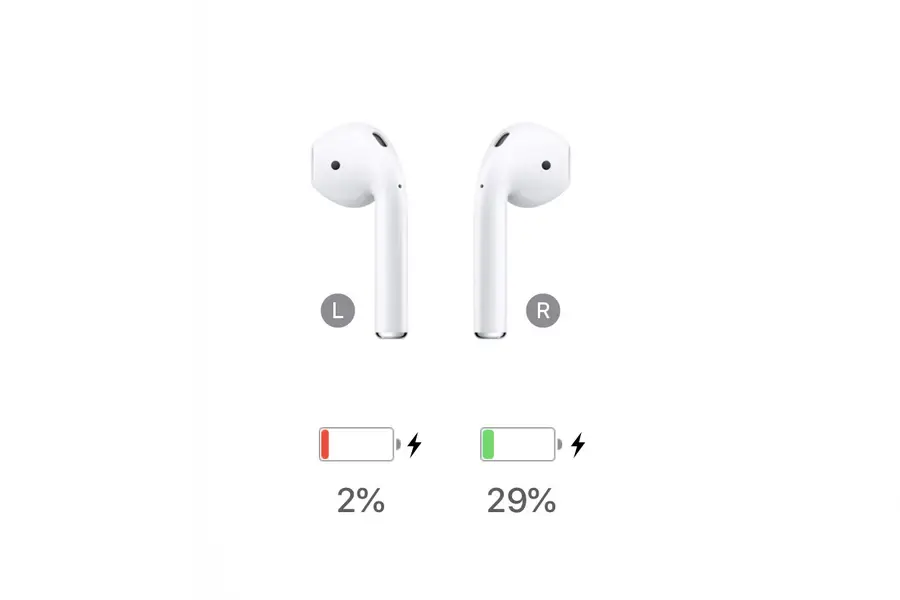 True wireless earbuds, like the Apple AirPods Pro, will have noticeably less battery life than wired earbuds/earphones. Still, this has to be a major consideration when deciding to invest in a pair of earbuds. (It doesn't make sense to use these if they run out of juice an hour after using them.)
4.5 hours of battery life when listening
That's Apple's figure. In practice, I found this to be a little closer to 4 hours. And if you're using these to talk on the phone, then that number will be a little less still—closer to 3.5 hours. That's not bad. Compare that to the PowerBeats Pro, however, which have around 9 hours of battery life—and it feels a little disappointing.
10 – Bottom line
Not for the budget-conscious
If you're a budget-conscious consumer for whom spending more than $200 will be a huge investment, then I actually recommend you go with a less expensive alternative to the AirPods Pro that will give you plenty of sound quality at a far less expensive price. I mentioned the Amazon Echo Buds earlier as a nice alternative that cost only $79.
Good for those who are sound enthusiasts, movie watchers, and music lovers
The overall quality of the AirPods Pro is very high, and with the H1 chip, Apple can continue to offer updates to these to improve overall sound quality and add features. The sound itself is great, and I can imagine these being great for solo-watching a movie with surround sound or really wanting a great listening experience while checking out that new album.
They also would be a great gift for anyone in the hospital, as they will allow them to talk on the phone without needing to use their hands or have wires hanging down. (They'll already have a bunch of those!)
Note the battery life
Note that the battery life of the Apple AirPods Pro is around 4-5 hours. So if you need them for extended periods, then you should definitely look to something like the PowerBeats Pro, which last almost 9 hours before needing to be charged.