How to Change or Reset Your Router Username and Password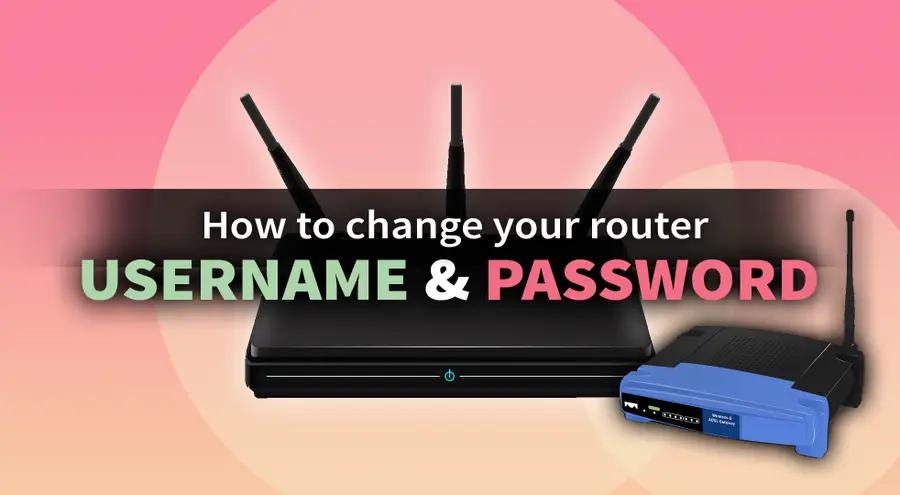 There's got to be some way in!
August 16, 2023
7 minutes
It's time to log into your router, but how do we get in? Most devices come with a set of default credentials, but sometimes that's not enough. In this guide, we'll go over the router authentication and reset process for 2019's most popular ISPs.
Top ISPs of 2019
Comcast XFinity
Charter Spectrum
AT&T U-verse
Verizon Fios
CenturyLink Internet
Cox Internet
Altice Optimum Online
Frontier Internet
TP Link
1 – Identify your router or device
First things first, we need to know what we're working with. ISPs usually provide customers a combination device that provides the utilities of both a modem and a router. Modems connect your home with the ISP to provide internet service, while routers are used to share that connection with devices on your network.
Give your device a good look over. You want to look for any sticker that might have identifying information. Take note of the router model.
2 – Find the IP address for your router
In order to log into a router, you need to find the right address. In most cases, this is an IP address. However, some ISPs use their own router management software to help their customers adjust network settings.
This table shows the proper address for the most common ISPs.
3 – Connect to my router
Open a web browser and visit the address of your router listed above. You will now see the router login screen.
4 – Check the default username and password
When an ISP ships out a modem or router for you to use, it likely came with a default username and password. Below is a chart of the most common ISPs default usernames and passwords. Use the appropriate information to log into your router.
5 – How to factory reset your router
For some authentication issues, you may find it's necessary to factory reset the router. This process will wipe the existing credentials, restoring them to default. You can review the below chart for specific factory reset processes.