How to Sync your Peloton Workout with Your Apple Watch August 25, 2023
5 minutes
So you just crushed it on the Peloton Bike, but when you check your Apple Watch no activity has tracked. If you're into data-driven fitness and tracking, is there anything worse than checking your progress and finding nothing has been recorded?
While your Peloton and Apple Watch are programmed to sync together, follow these quick steps to update your activity right away instead of waiting for your rides and classes to update.
Let's get started!
1 – Check your Activity rings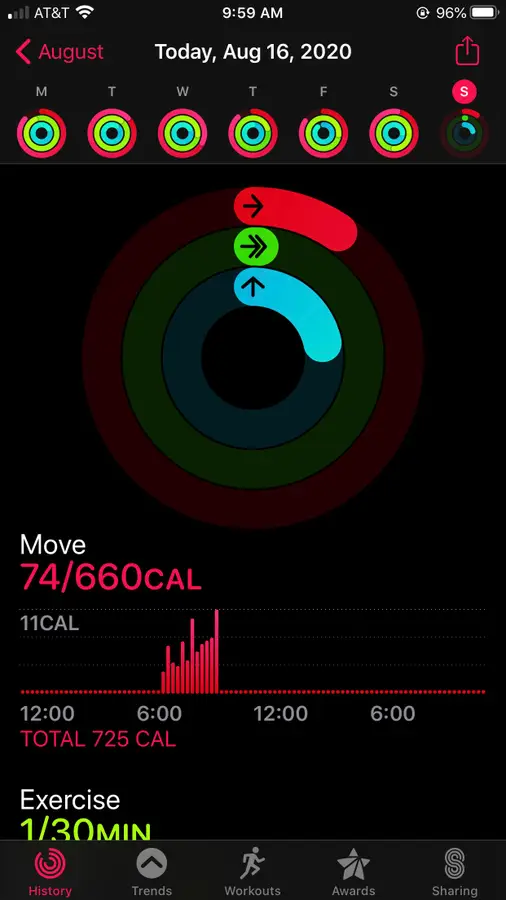 Glance at the Activity app on your iPhone or Apple Watch. If your circles are lagging behind the Peloton workout you've just completed, you'll want to do a quick sync to bring everything up to date.
For example, you can see in the screenshot above that after finishing a 60-minute cycling class, my activity rings display no data from my workout.
2 – View your workout in the Peloton app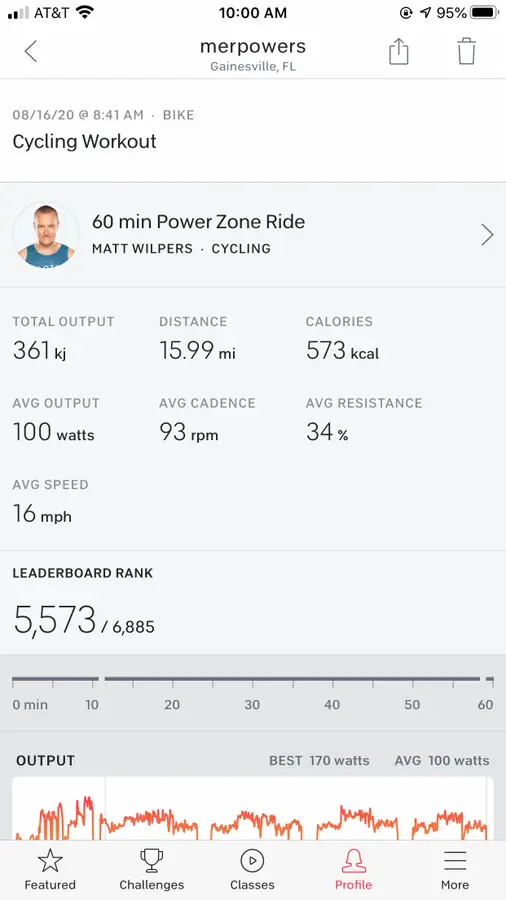 Next you will need to view each workout you are trying to sync in your Peloton app.
To view your workout, open the Peloton app on your iPhone. Go to your profile to access the workout you'd like to sync. Select "View all" to open your history of completed workouts.
In the list of completed Peloton classes, tap the workout you'd like to sync to open it and view your workout statistics.
3 – Close the Peloton app and Activity app
After you've viewed each workout you'd like to sync, close both your Peloton app and your Activity app on your iPhone. This will allow your Activity app to refresh when you reopen it and log your new activity.
4 – Reopen the Activity app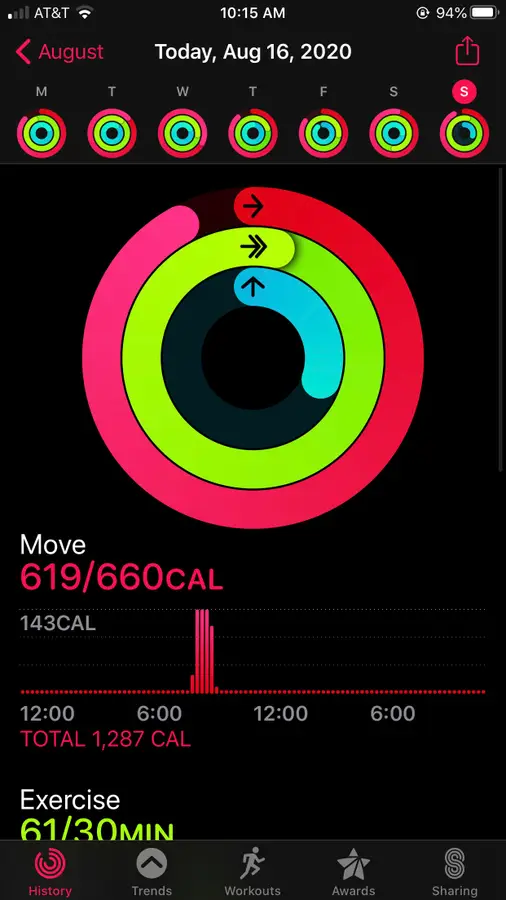 Reopen the Activity app on your iPhone or Apple Watch to see your updated rings. Sometimes it may take a few minutes to see the circles sync with your Peloton, but it will be much faster than waiting for it to track.
Need some more accessories to sync up?! Check out our guide to the best accessories for your Peloton!