How to Use Plex to Easily Create Playlists for PlexAmp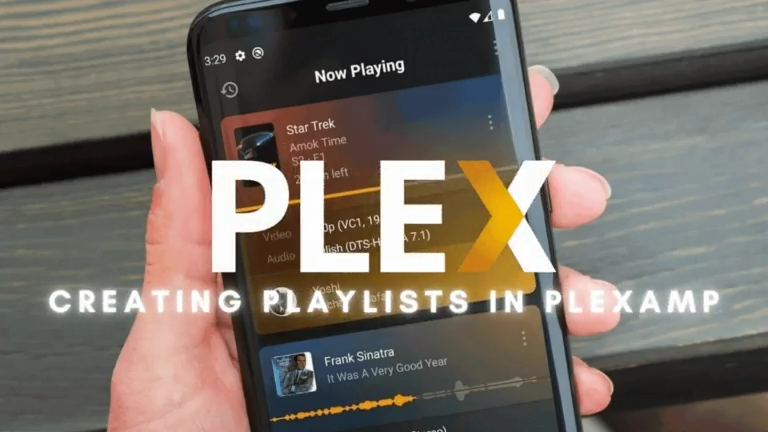 PlexAmp rocks but doesn't easily create playlists. Luckily, there's an easy workaround.
September 29, 2023
16 minutes
Interests
Posted in these interests:
I love Plex, the self-hosting solution for movies, TV shows, music, and even audiobooks (though this last is still only partly supported). I usually try to go more towards the FOSS (or at least Open Source) end of the market, but, while Jellyfin and Kodi are friggen awesome, their development lags way behind Plex and even Emby.
I have a massive media library that I've built over the years, and I wanted to be able to access it quickly and easily without having to pay out monthly fees. The one-time $100 fee to become a lifetime PlexPass member was absolutely worth it in terms of how many services I was able to compress into a single app.
In the last couple of years, PlexAmp (Plex's music-centered app that plays content stored in your Plex server) has become known as one of the go-to music clients out there, offering a modern and powerful app for your music collection needs. But, as with any app, it still needs work, and Plex's development has always been a little laggy in odd ways. The largest lag I've encountered with PlexAmp is the inability to easily create playlists from within the app. Sure, you can create a playlist by manually clicking on each song and choosing "add to playlist", but if you're like me and have playlists featuring hundreds of songs that are already curated, then this feature just doesn't make sense.
The other problem is that because PlexAmp is just a client app, it doesn't let you create playlists from inside the app that anyone with access to your server can see! If you want to share your cool music collection with your family, therefore, what are you supposed to do?
The answer is surprisingly simple and comes about by setting things up in the main Plex web-app. By setting things up directly inside your server, you can not only create customized playlists from your music with ease, you can set up collections that everyone with server access will be able to create their own playlists from in just two clicks, offering massive library customization for all of your server members.
1 – Using Plex to create collections for music in PlexAmp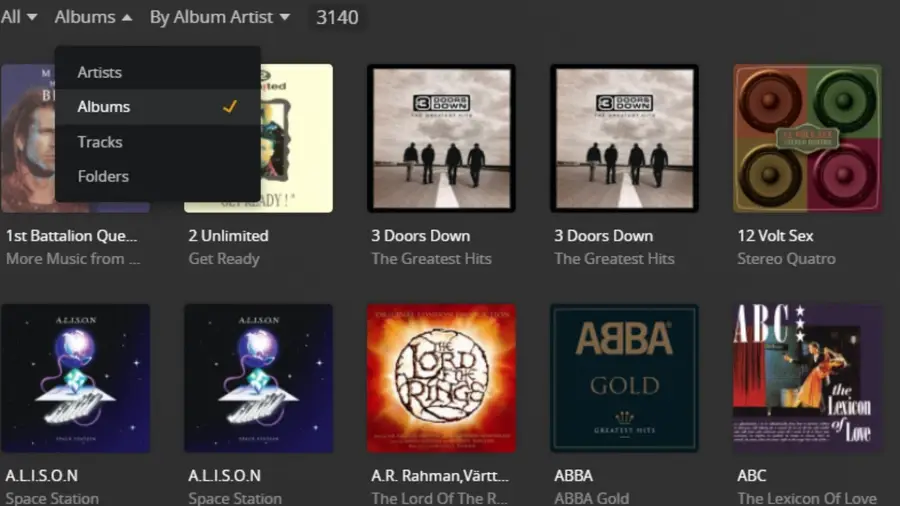 The first thing you'll want to do is set up a collection from inside the main Plex web-app.
Navigate to music library and change the search view to "albums"
You could also change it to "tracks", just don't leave it on "Artists" or, when you create collections, it will create links to artist profiles in your library instead of their actual media, and that will mess up how Plex transfers music to PlexAmp
2 – Add an album to a collection in Plex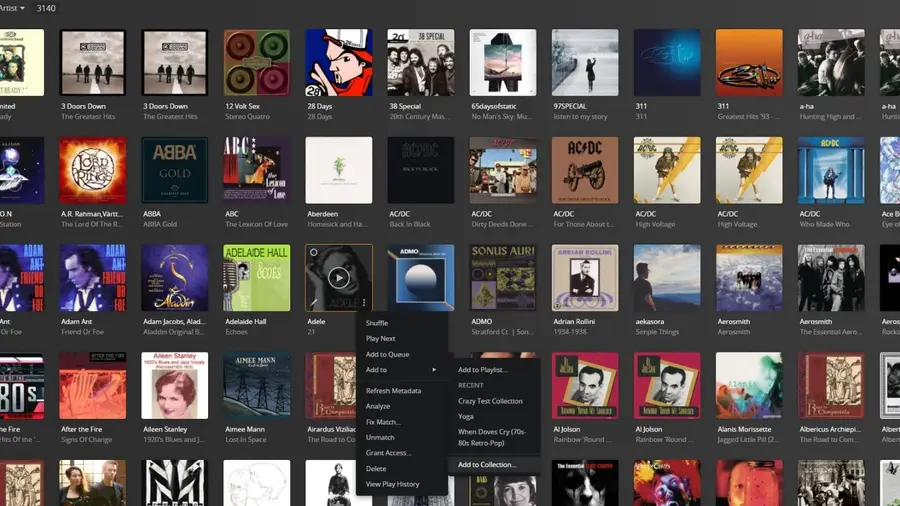 Select the album you want to move to a collection
Click the vertical ellipsis (or "kebab" menu icon)
Select "add to"
Select "add to collection"
Set the name of your collection if creating a new one, or add to an existing one!
3 – Add multiple albums to music collections in Plex
This also makes adding multiple items to a collection really easy. Just click the little transparent circle in the upper right of the album artwork to mark it with an orange check mark. Then continue for as many albums as you would like! The top of the screen will now display how many items you have selected and provide the controls for adding to a collection.
4 – Add multiple songs to a collection in Plex for PlexAmp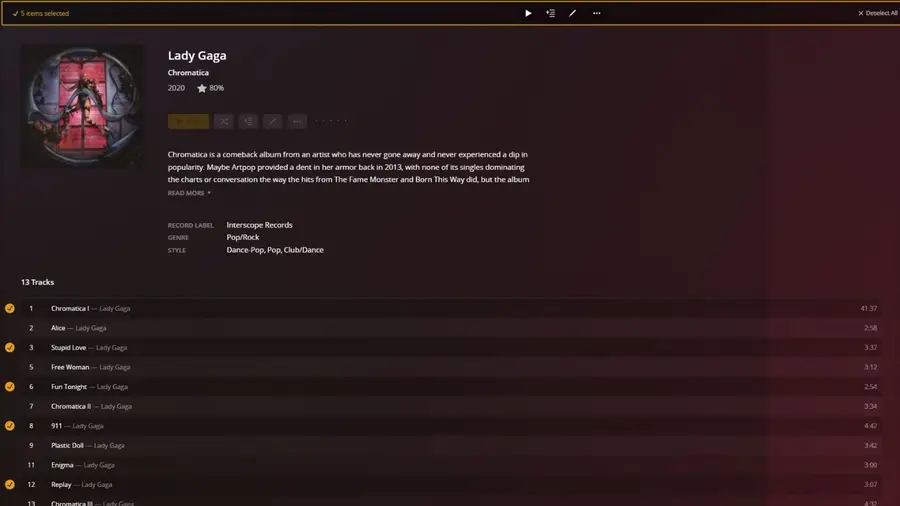 It's really easy to add multiple songs from an album to a collection as well, by selecting the transparent circle next to a song's name, check marking it, and then using the menu that appears at the top of the screen to add them wherever you want.
5 – Find your new music collection in the Plex collections tab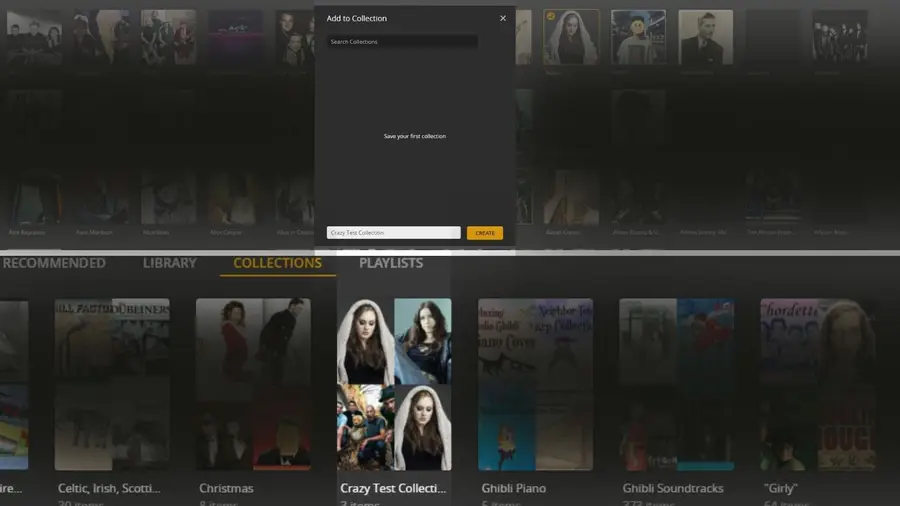 You'll see your new collection in the Plex collections tab, and you can continue to add music to it however you wish! The best part about collections in Plex is that they can be accessible to users across the server, not just a single user. This means that anyone who has access to your server cans see the collections you have created. However, collections will not show up in PlexAmp. For that, you need playlists that are curated to individual user accounts.
6 – Create your first Plex playlist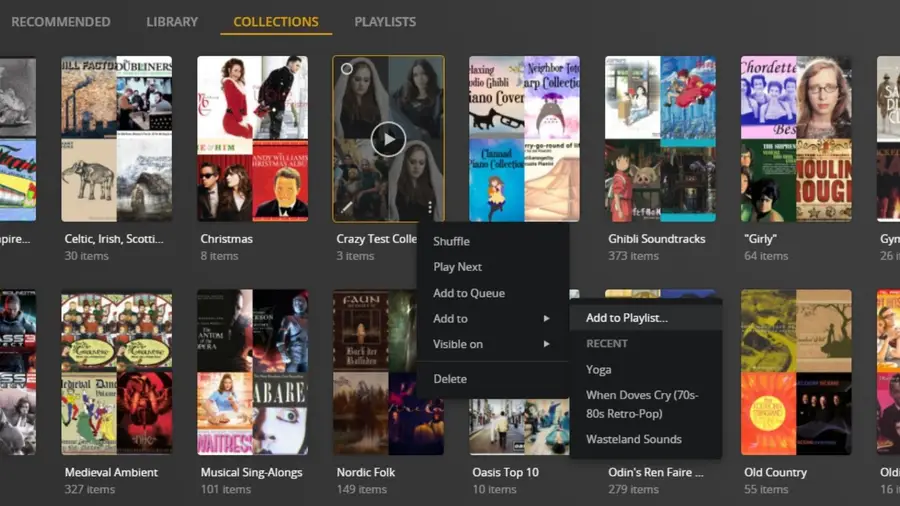 Now that you have a collection created in which you have your cool music stored, you need to turn it into a playlist. Luckily, this is really simple.
Select your playlist
Click on the vertical ellipses (kebab menu)
Select "Add to"
Select "Add to Playlist"
You can either create a new playlist (the name will automatically fill in the name of the collection that you're adding), or add to an existing playlist.
7 – Profit in PlexAmp with your new Plex-created Playlist!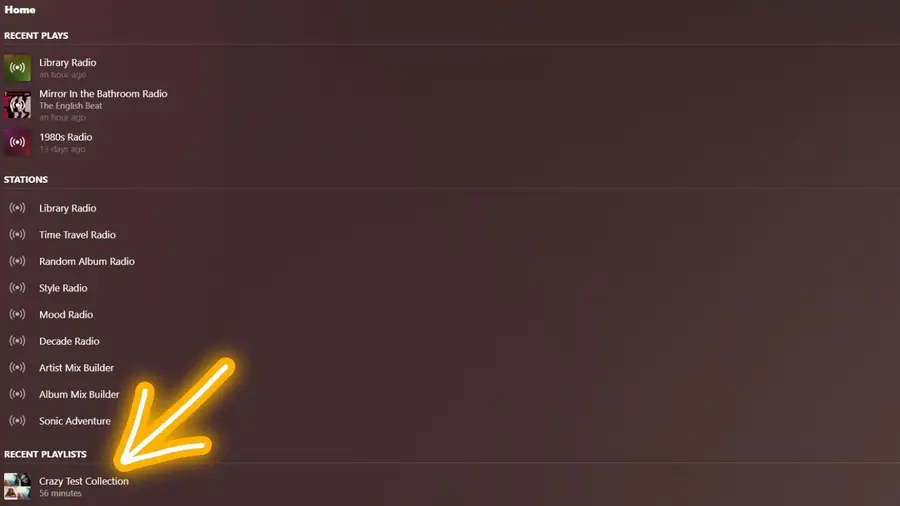 As soon as you launch PlexAmp you'll see your new playlist that you created over in Plex appear in the "Recent Playlists" tab of the home screen.
8 – Finding your playlists in PlexAmp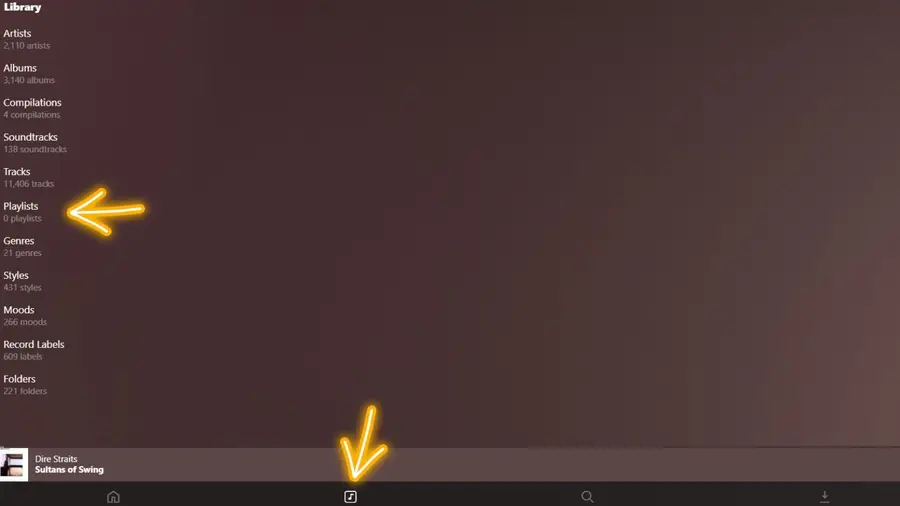 If you don't just want to see the latest playlist but actually find all your created playlists, just click on the library tab.
Once on the library window, tap playlists
Note: there's sometimes an error regarding how PlexAmp sees playlists, and it may read your library as having an incorrect number of playlists (in this image, zero). If you've followed the previous steps, ignore it and click through anyway, you'll see them all there!
9 – Your new Plex Playlist is now added to PlexAmp's Playlists section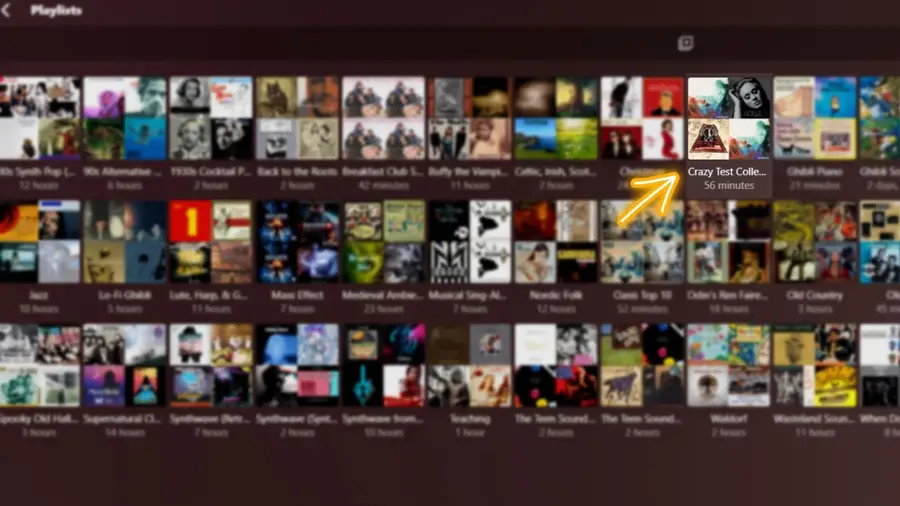 And, just like that, your new playlist is visible in your PlexAmp application! This makes curating your music really easy in Plex, since PlexAmp itself doesn't really have any features for managing the library (only for playing from the server).
10 – Sharing your Plex music playlists with other server members for PlexAmp?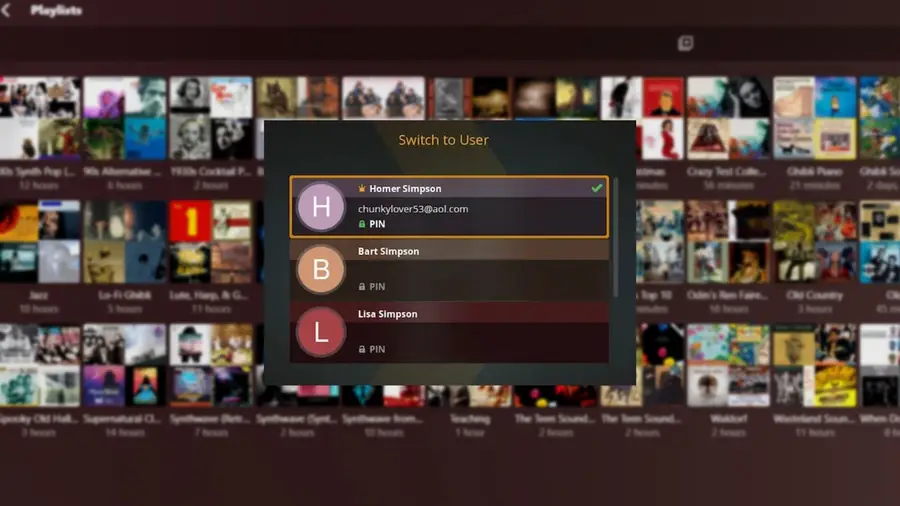 Collections are shared across your Plex server, but playlists are not! If you create collections, anyone can view them, making it easy to share your cool music playlists, but it's up to each individual member to go through the trouble of adding those collections to their own playlists and therefore being able to then view the playlist inside PlexAmp. This allows each server member to curate their own content as they see fit, even going so far as to add or remove their own tracks and albums from a specific playlist without affecting the main collection and any other member's listening experience.