How to Change Your ADT Safewatch Pro 3000 Chime Battery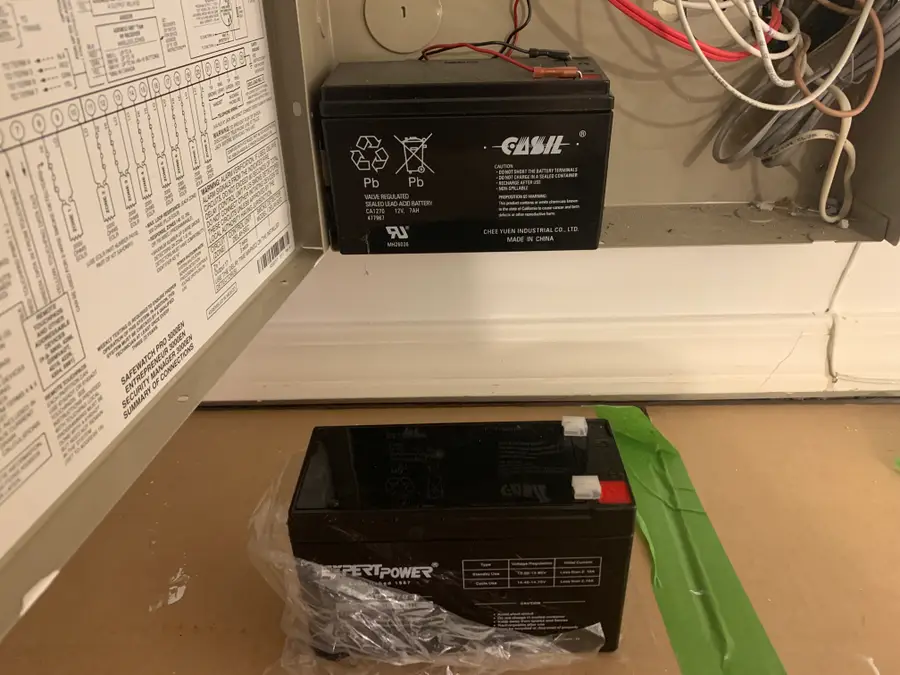 Stop the random chiming and install a new battery in minutes.
September 12, 2023
4 minutes
What you'll need
Interests
The battery in your ADT Safewatch Pro 3000 alarm system ensures that your system continues to work during a power outage. Unfortunately, when your ADT backup battery is low, it will continuously beep until replaced—sometimes in the middle of the night.
This guide will show you how to change your ADT chime or backup battery in about 5 minutes.
1 – Put the alarm system into test mode
Enter your [CODE] and then press the TEST button.
2 – Locate and open your control panel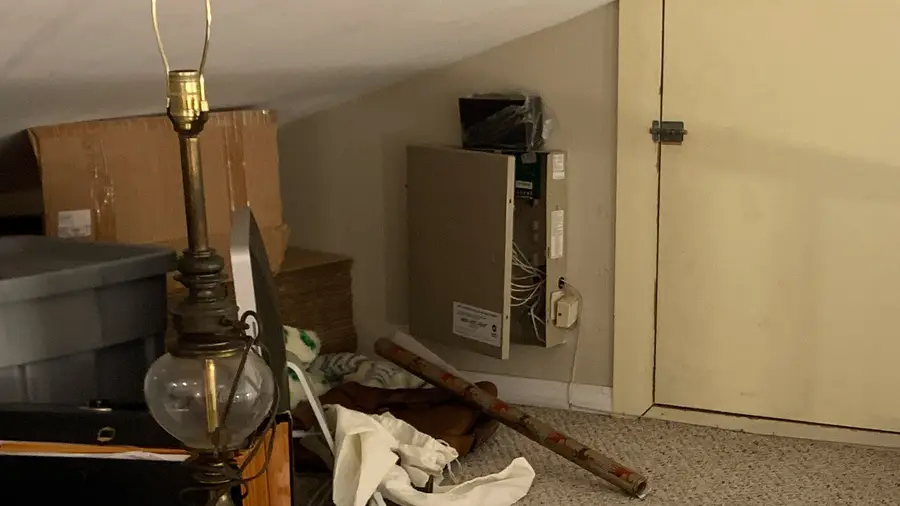 Your alarm system's control panel is most often located in a garage, basement, or attic. Once located, open the control panel by removing the two screws.
3 – Remove the old battery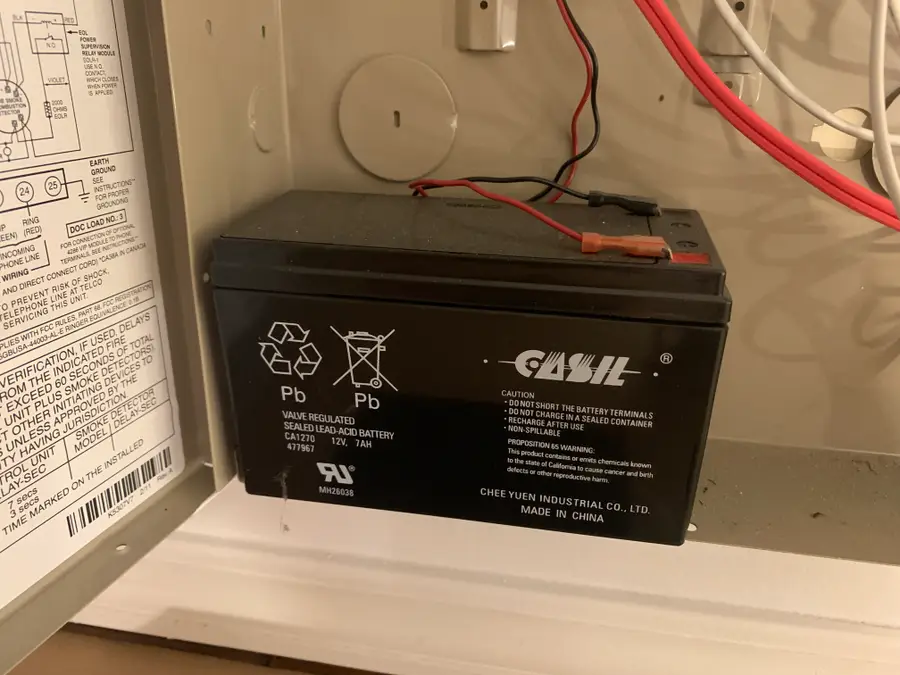 Disconnect the two connectors from the old battery and remove it from the control panel.
🛈 Be sure to recycle the old battery or dispose of it properly.
4 – Install the new battery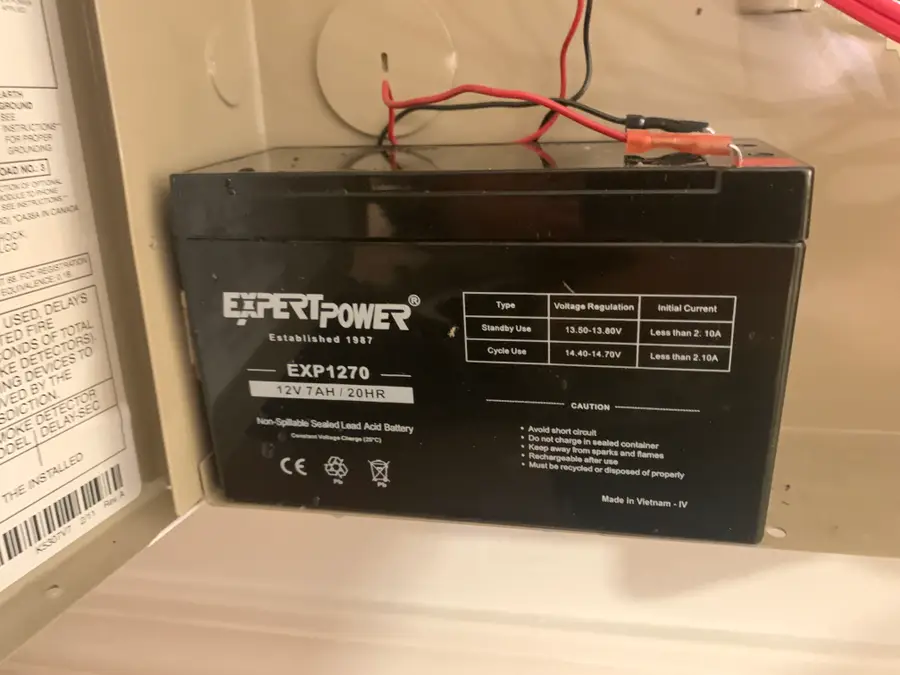 You'll need to use this 12V 7A battery as a replacement.
Place the new battery in the control panel and connect it to the alarm system, being sure to connect the red positive (+) and black negative (-) connectors correctly.
When you're done, close the control panel.
🛈 Be sure to properly dispose of the old battery at your local battery recycling center.
5 – Exit test mode
To exit test mode, reenter your [CODE] and press the TEST button again.
You're all done!