How to notch decking around a post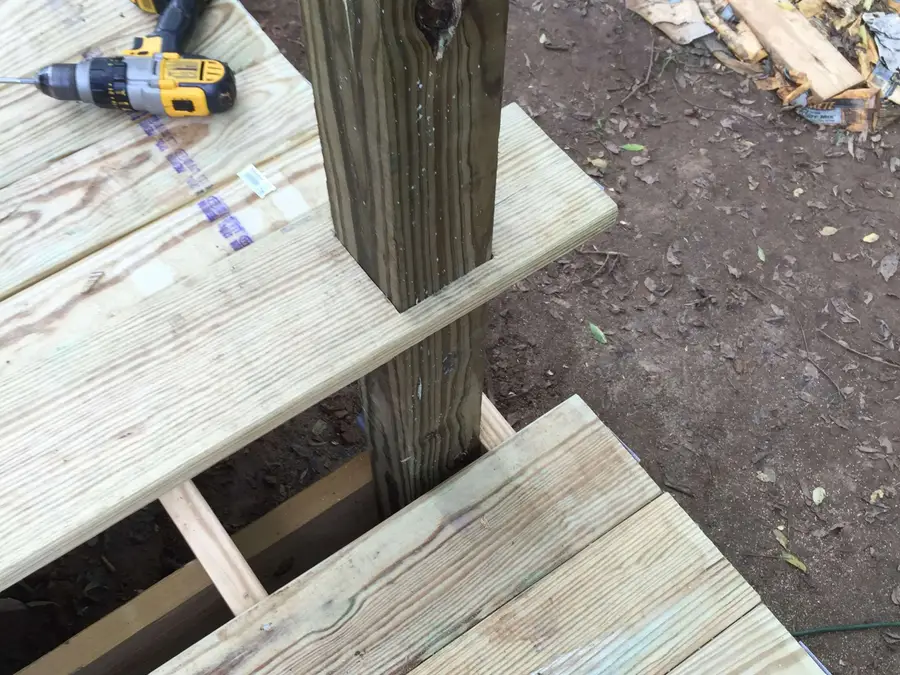 September 13, 2023
4 minutes
What you'll need
Interests Pencil
x 1 Speed square
x 1 Jigsaw
x 1
Howchoo is reader-supported. As an Amazon Associate, we may earn a small affiliate commission at no cost to you when you buy through our links.
Posted in these interests: When you are laying your decking and you come up to a post, notching around it is the ideal solution. This guide will show you how to do that step by step.
1 – Line up the piece that gets the notch.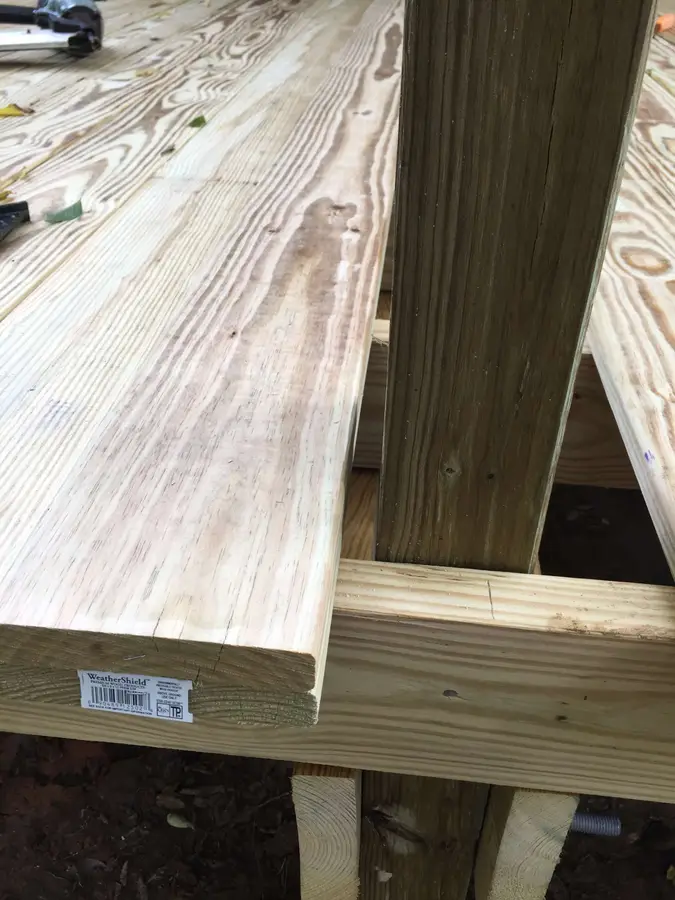 Place a piece of decking on top of the previous piece. This means you'll have to lay decking as far as you possibly can so you can get as close as possible to the post.
2 – Measure edge closest to the post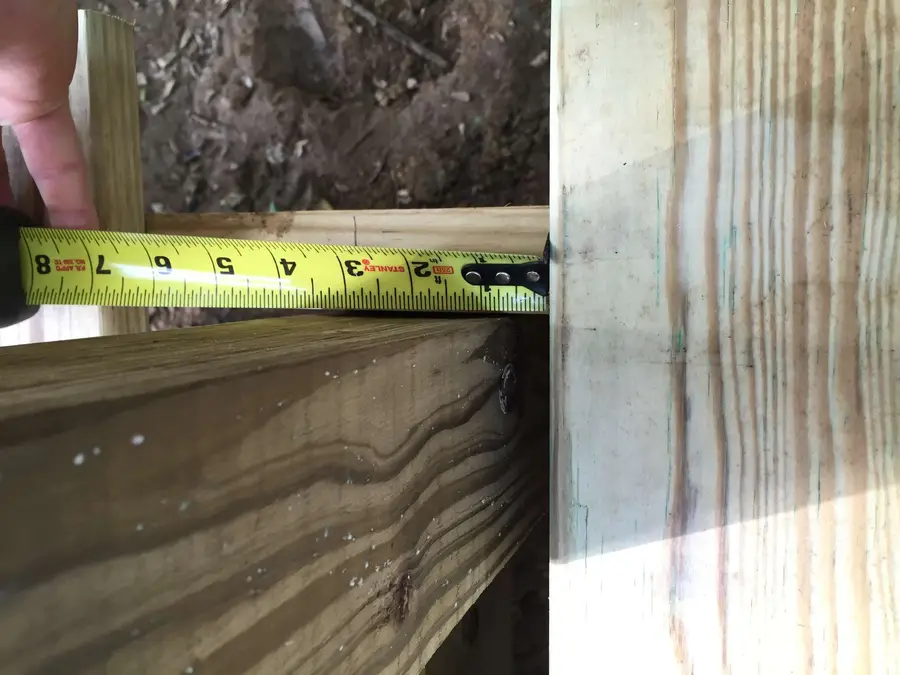 Measure from that board to the closest edge of the post. This will tell you how much wood to leave on the trailing edge.
3 – Mark that measurement on your board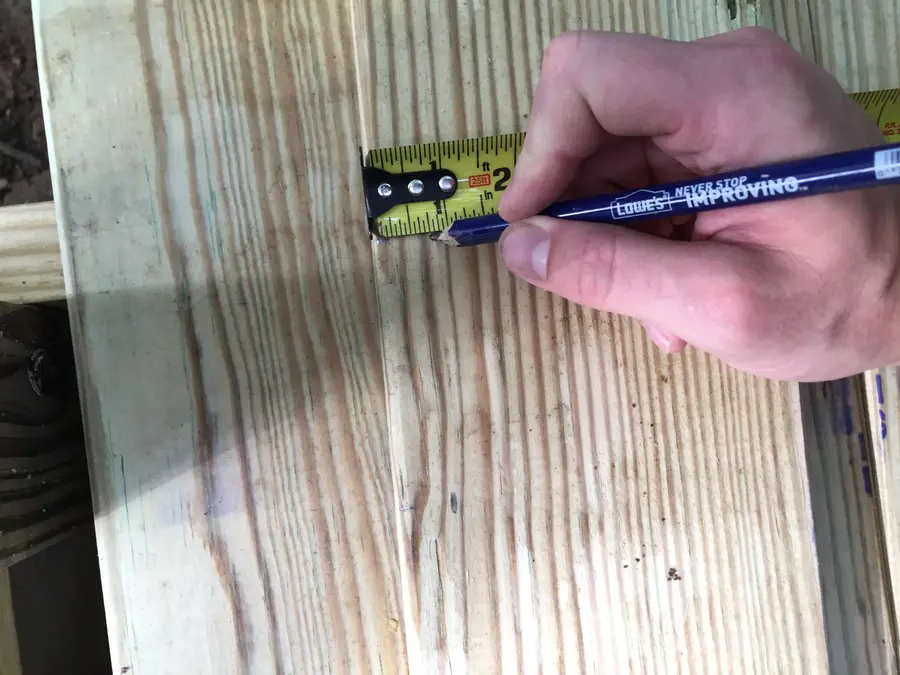 Mark the trailing edge of the board at that measurement. Mark it in two places roughly parallel to the edges of your post.
4 – Mark the measurement of the other axis.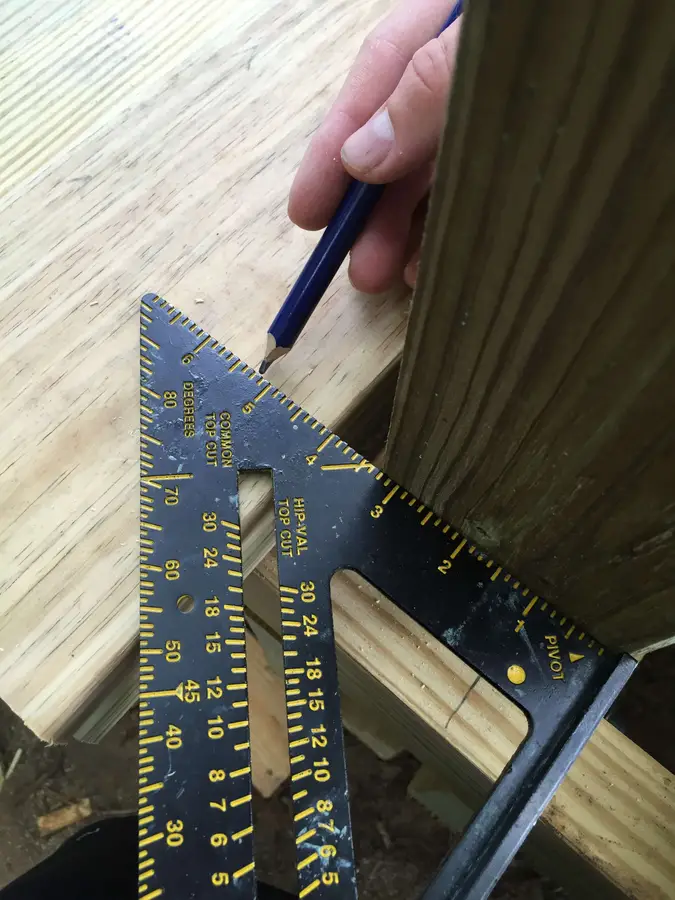 Using a square on the faces of your post, make a mark in line with each side of the post.
5 – Measure against the far side of the post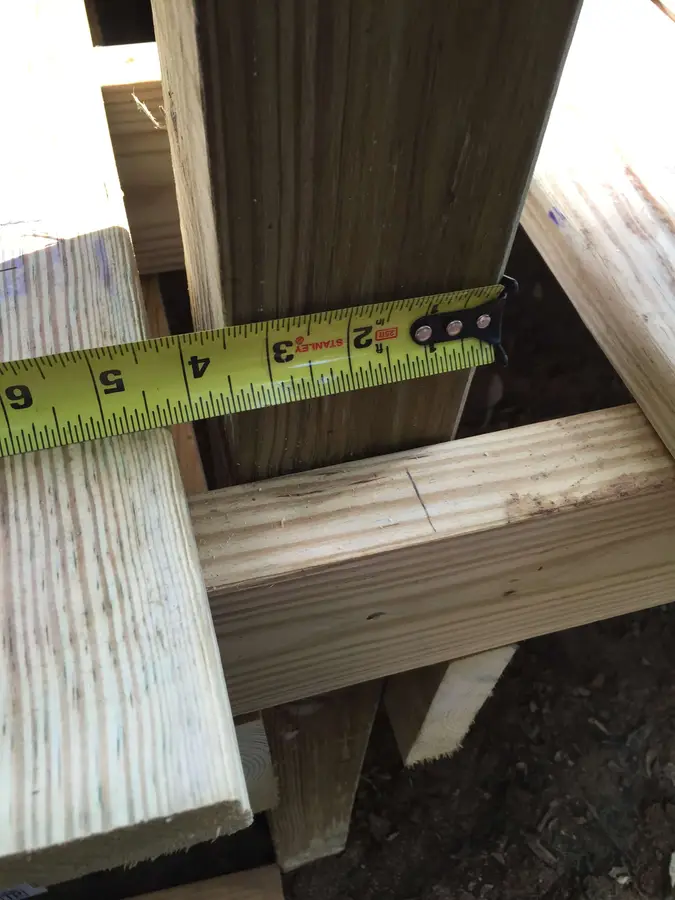 Measure the leading edge of the board against the far edge of the post. This tells you how much wood will be left on the leading edge of the board.
🛈 If this measurement is greater than the width of your decking, then you will be leaving the notch open and marking the next board as well.
6 – Square your marks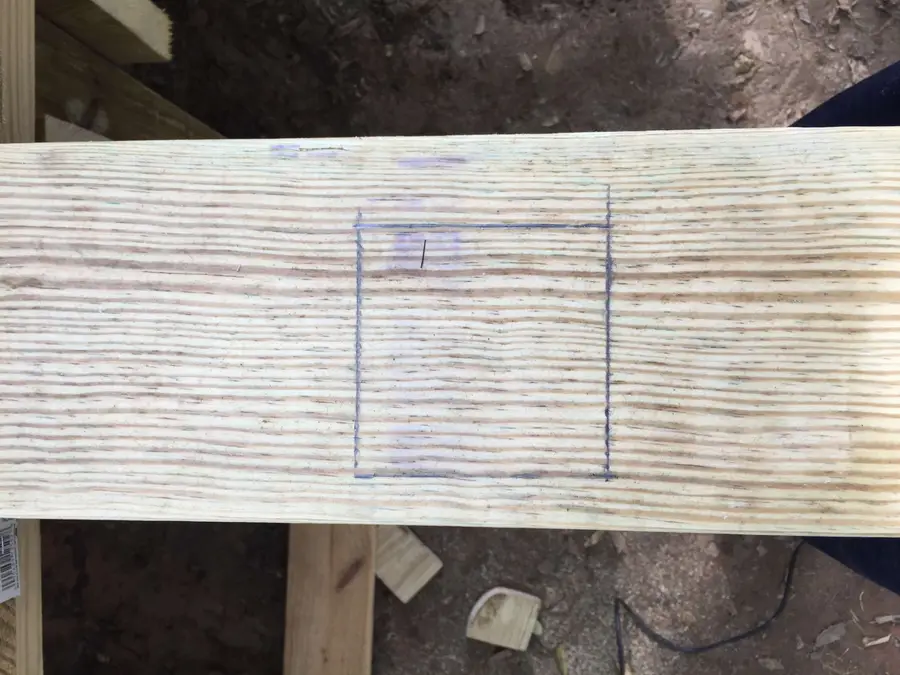 Square the marks all around.
7 – Drill a hole in one corner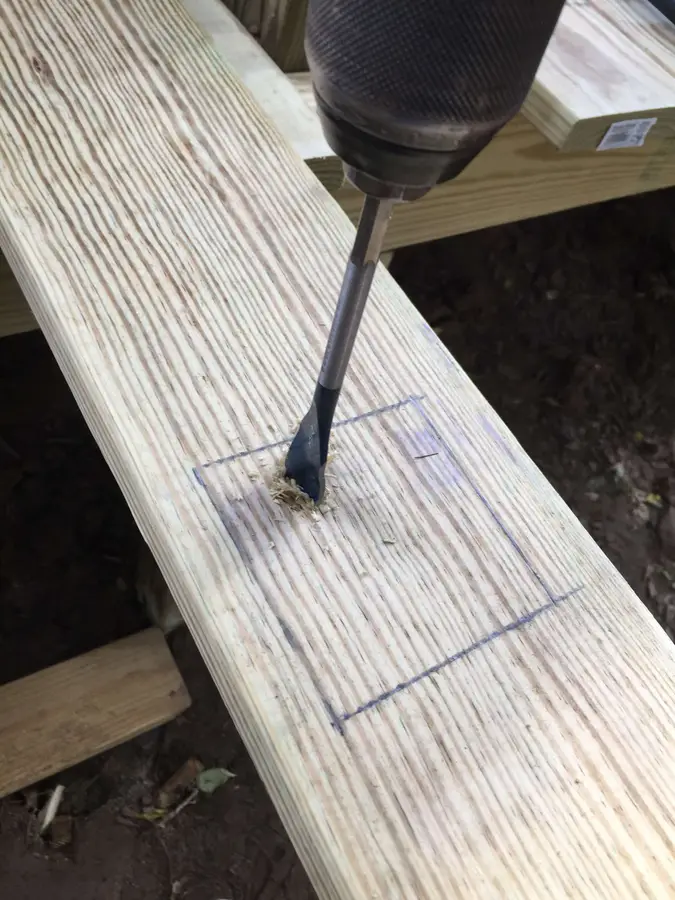 If you're cutting an enclosed notch, drill a hole to get you started, otherwise just start from the edge.
8 – Make a rough cut with the jigsaw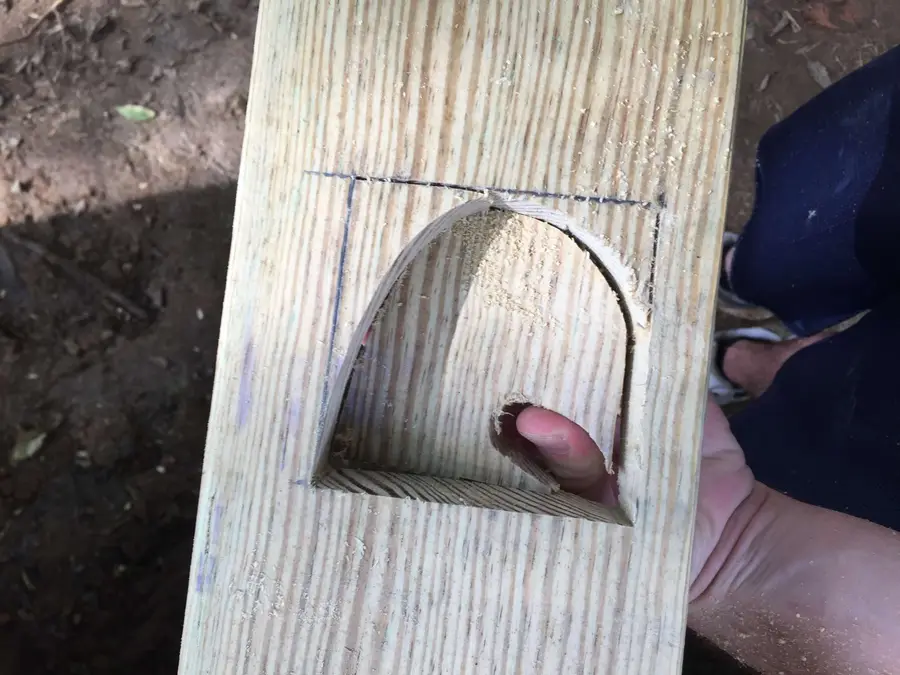 This gets the wood out of the way for your second cut.
9 – Go back carefully and make the final cut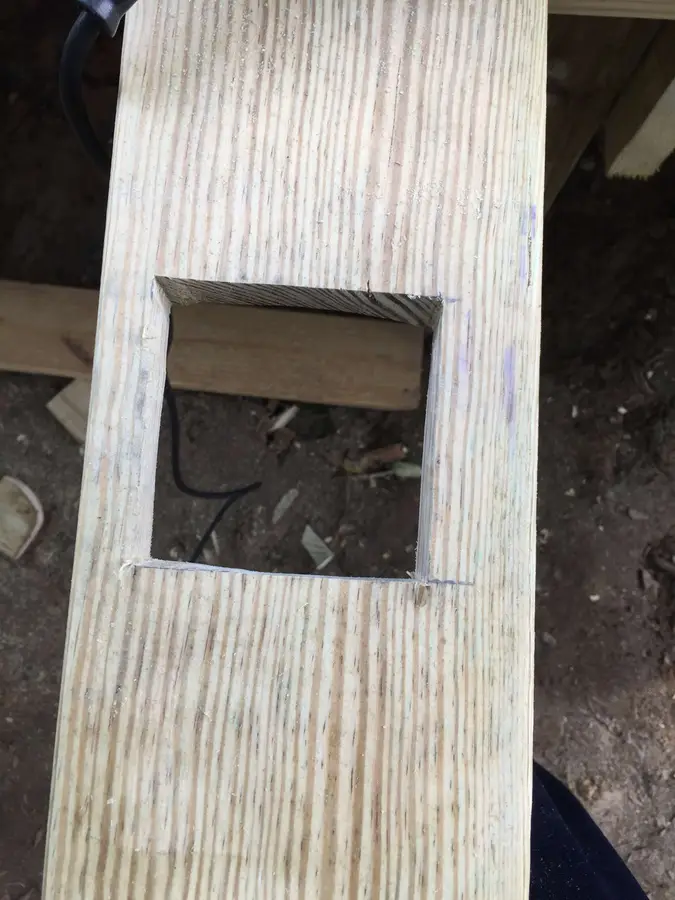 10 – Negotiate the board onto the post