The 30 Most Viewed YouTube Videos of All Time (2021)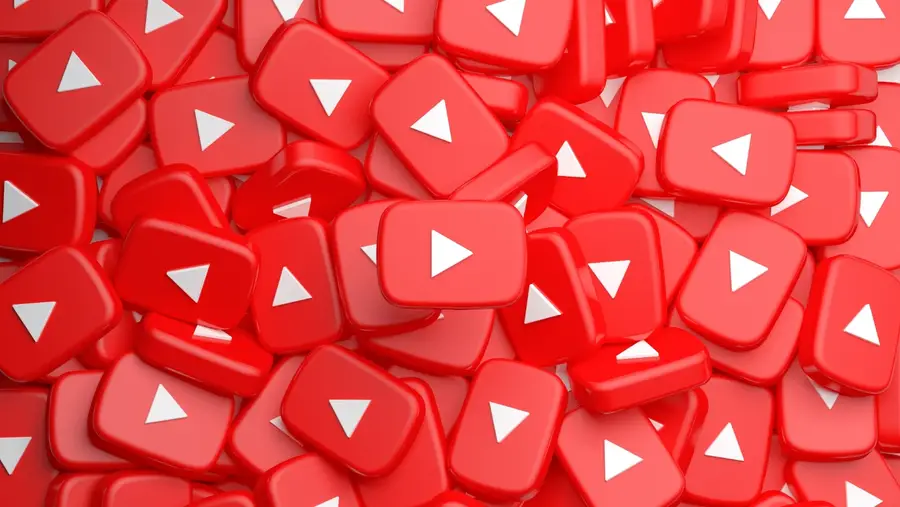 Welcome to the billion views club.
September 29, 2023
48 minutes
Did you know that the number of views on the most-viewed YouTube video is higher than the number of people on the entire globe?! Yup. We're talking in the billions…and then some.
While YouTube formed YouTube Music, due to music videos and music playlists' popularity, people still tend to head over to YouTube to listen to their favorite song. Lots of people! So it makes sense that the top viewed videos on YouTube are mostly music videos that people probably put on repeat until they have the song memorized.
With that said, there are definitely some surprises here! So strap in and get ready to find out which YouTube videos people can't get enough of.
Can you guess what the most-watched video is?
30 – Blank Space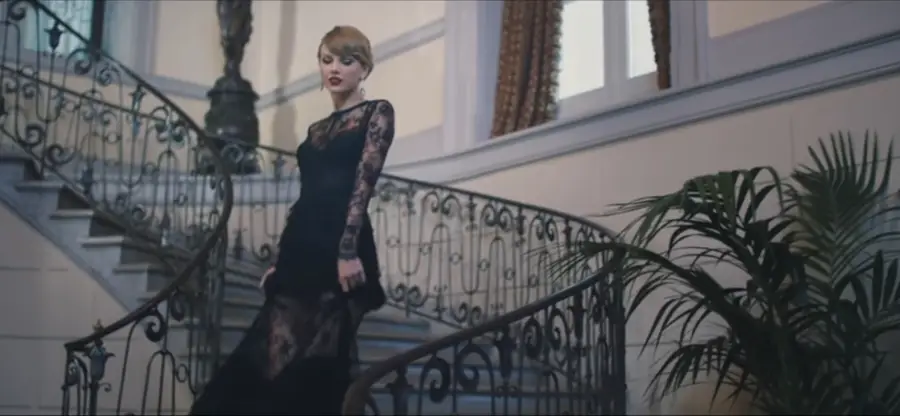 Uploader: Taylor Swift
Views: 2.7 billion
It's no surprise this video makes it onto our list due to the incredible cinematography work by famed music video director Joseph Kahn. Swift plays the role of a slightly mad, rich woman who lives in a mansion and seems to be just a bit…spoiled. Her love interest shows affection but finally cannot deal with the madness that is her life. But just as quickly as the one boyfriend leaves, another approaches and offers her his love.
Did you know?
Director, Joseph Kahn, drew inspiration from the symmetrical framing style of Stanley Kubrik, used in the film A Clockwork Orange. Both the film and this video feature characters who are slightly mad, so that makes a lot of sense!
29 – Waka Waka (This Time for Africa)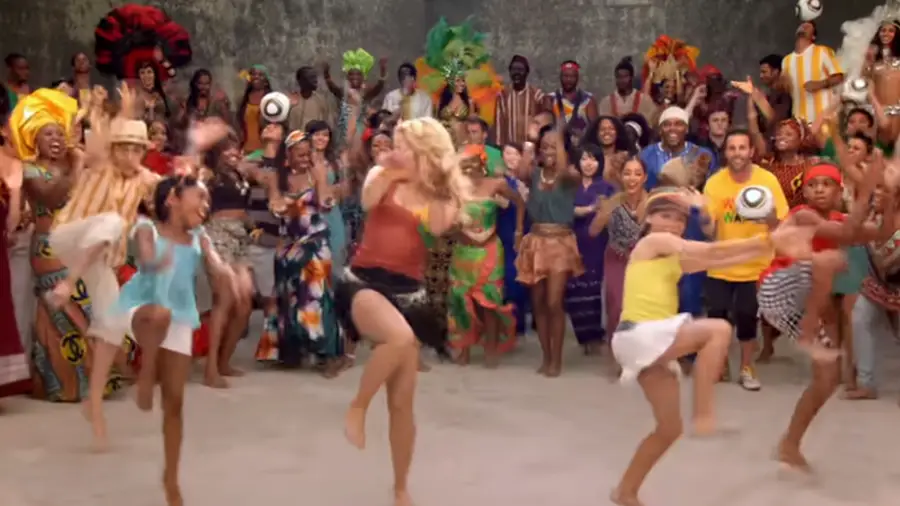 Uploader: Shakira
Views: 2.7 billion
This version of Waka Waka features the South African band Freshlyground. The video combines footage from the FIFA World Cup, along with Shakira dancing with children. The song was the official song of the 2010 FIFA World Cup, which was played in South Africa. The song's popularity certainly didn't end with the World Cup, however, and the video continues to get millions of views each year. If your a soccer fan, then you'll appreciate the many clips of some of the most memorable soccer moments in history.
Did you know?
The video and song generated lots of criticism as the official song for the FIFA World Cup in South African because many felt that a South African artist should have been chosen.
28 – Wheels on the Bus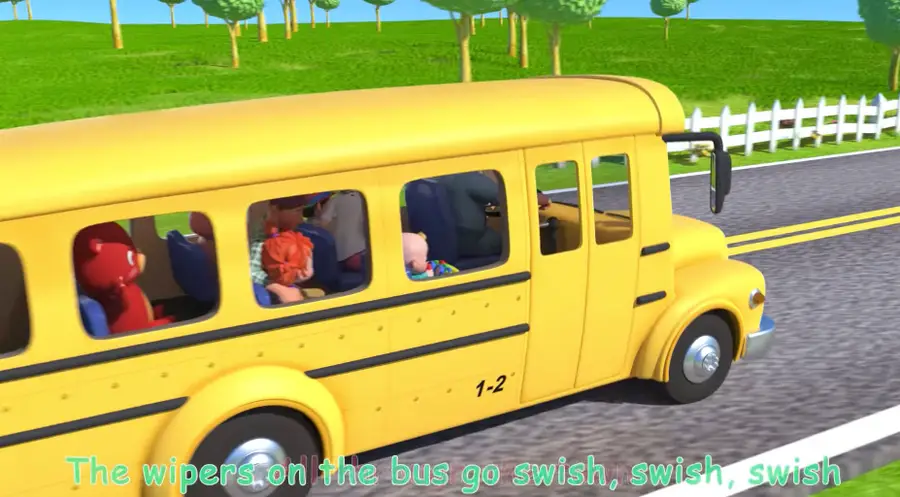 Uploader: Cocomelon – Nursery Rhymes
Views: 2.8 billion
Get used to the sound of the voices in this animated music video because they'll be on our list a few times. The video is basically an animated take of the song The Wheels on Bus. It's a cute video featuring kids, some colorful animals, and, of course, a bus driver who sings along with the song, while demonstrating each of the things that the bus can do. We're imagining kids playing this song over and over and over. So if you have a kid, then you've probably heard this rendition quite a few times.
Did you know?
Wheels on the Bus was written by American, Verna Hills in 1939. Its melody is based on another popular children's song—Here We Go Round the Mulberry Bush.
27 – Perfect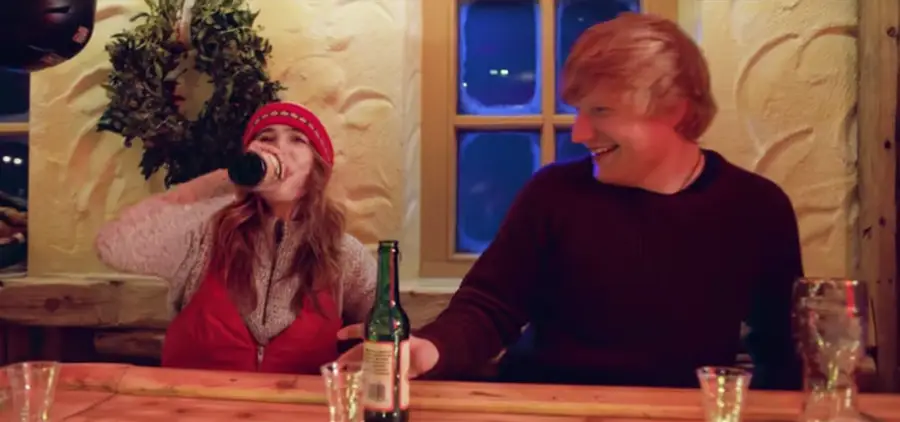 Uploader: Ed Sheeran
Views: 2.8 billion
This is the first of Sheeran's multiple appearances on our list. The song has to the best high school prom finisher ever written. It praises young love and encourages blossoming young lovers to give love a try. The video tells the story of Sheeran meeting a young love interest at a train station and enjoying a snowy mountain landscape as they explore their blossoming love. It's a very sweet video and one that gives us hope in love again.
Did you know?
Andrea Bocelli sang Perfect in an orchestral version called The Perfect Symphony in 2017.
26 – Mi Gente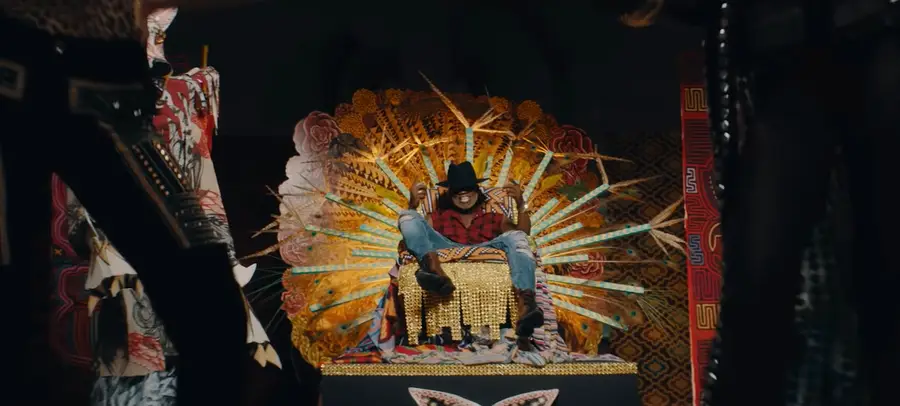 Uploader: J Balvin
Views: 2.8 billion
Mi Gente is a remix of Willy William's song "Voodoo Song." The song mentions a love of people from all over the world, and that's just what the director attempted to showcase in this colorful video. The video features dancers from all over the globe. They dance in front of a backdrop of bright colors. There are many cameo appearances in the video, including Italian millionaire Gianluca Vacchi.
Did you know?
Mi Gente regularly finds itself on the greatest songs of the decade (2010s) list and was even remixed by Beyoncé.
25 – Hello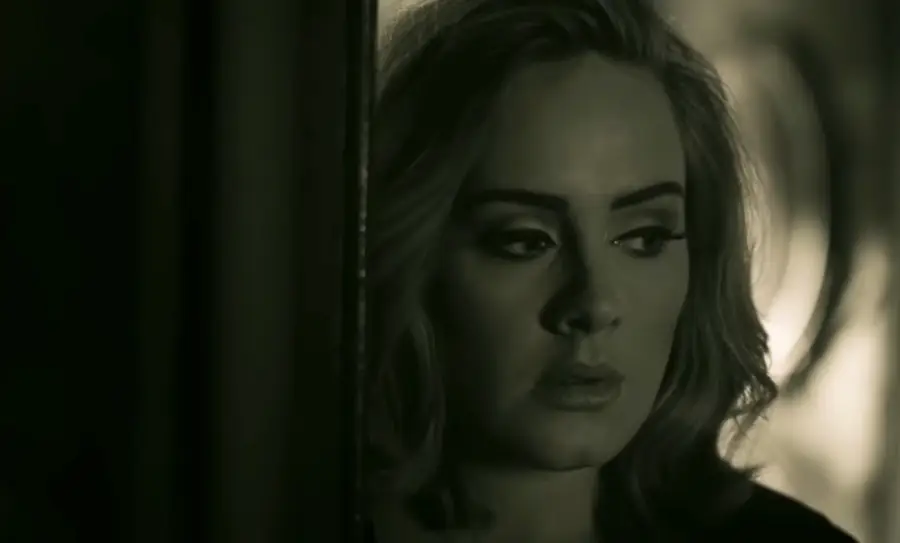 Uploader: Adele
Views: 2.8 billion
The first whole minute of the music video for Hello by Adele has no actual music. Instead, the video showcases a rustic landscape, as the video's main character returns to an old home. The premise of the video is the main character talking to an earlier version of herself. It's a rare video, too, in that the entire video is in sepia-tone and not color. Both the excellent cinematography and the song's popularity push this one well over 2 billion views.
Did you know?
This is the first music video ever shot in an IMAX format.
24 – Let Her Go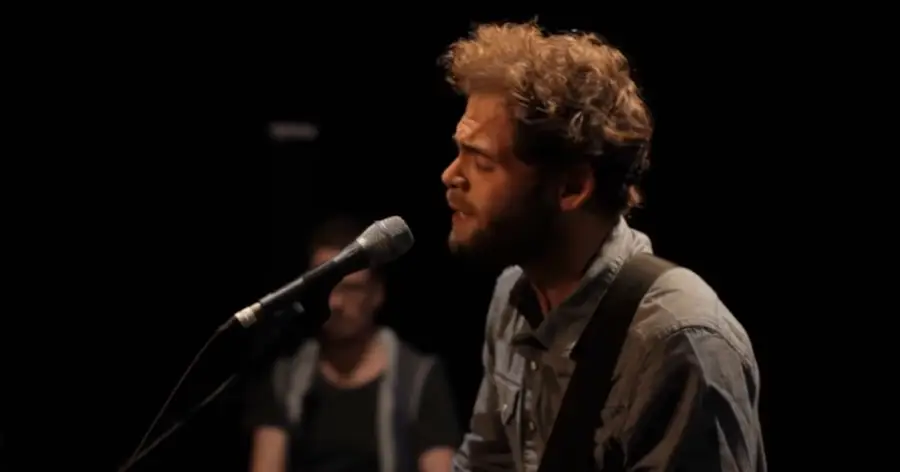 Uploader: Passenger
Views: 2.9 billion
It's a classic music video from singer-songwriter Passenger that makes it onto our list. The video combines some staged performances of the song Let Her Go with backstage footage and live footage from concerts. It's the song's greatness that gives it such replay value, however, which is certainly why this has made it onto the list. The video does a great job of showcasing some of the band's talents and the camaraderie amongst them.
Did you know?
Passenger and his record label never expected the song to do so well. It did so well, in fact, that Budweiser even used it in a Super Bowl commercial.
23 – Girls Like You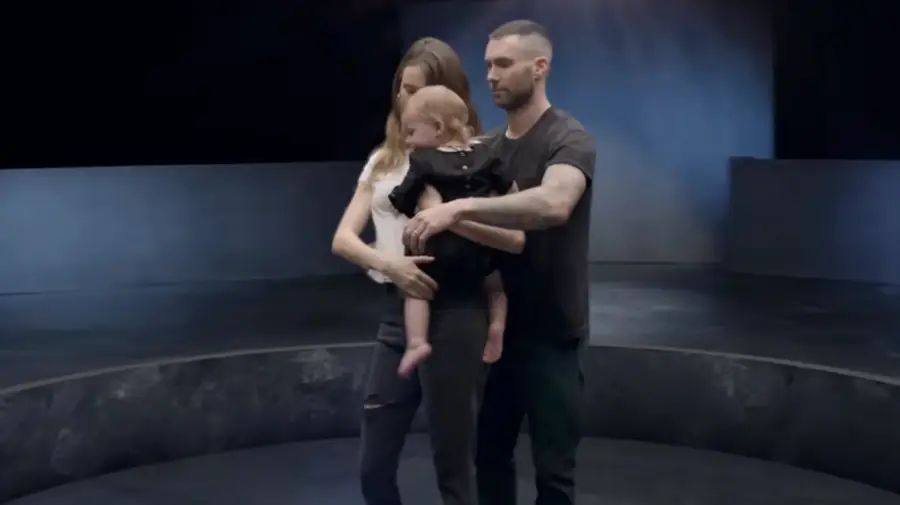 Uploader: Maroon 5
Views: 3 billion
This video has lots of star power! In addition to having Cardi B serve as a co-artist, there are lots of celebrity women who make appearances, dancing alongside Levine. Here's the complete list of celebrities that make cameos: Camila Cabello, Phoebe Robinson, Aly Raisman, Sarah Silverman, Gal Gadot, Lilly Singh, Amani al-Khatahtbeh, Trace Lysette, Tiffany Haddish, Angy Rivera, Franchesca Ramsey, Millie Bobby Brown, Ellen DeGeneres, Jennifer Lopez, Chloe Kim, Alex Morgan, Mary J. Blige, Beanie Feldstein, Jackie Fielder, Danica Patrick, Ilhan Omar, Elizabeth Banks, Ashley Graham, and Rita Ora, with Levine's wife Behati Prinsloo and their daughter Dusty Rose.
Did you know?
There are multiple alternative videos for the song. In one, the video follows Levine's career in music until he finally meets his wife.
22 – Bailando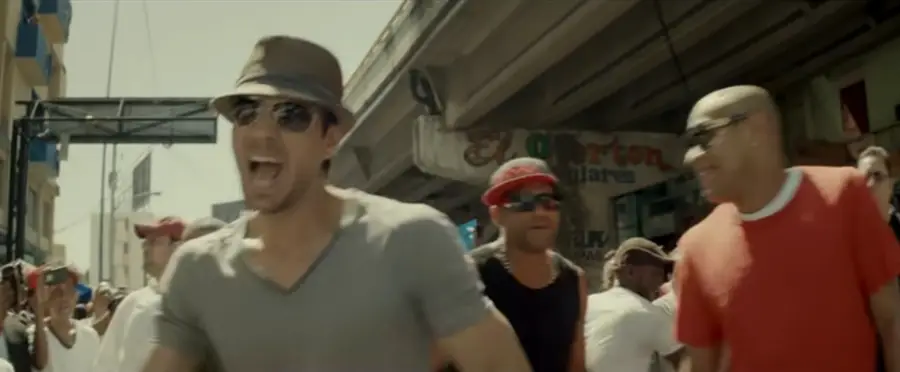 Uploader: Enrique Iglesias
Views: 3 billion
An original version of this song served as the theme song of the soap opera Reina de Corazones. So, needless to say, that the song's popularity in Spanish-speaking countries is pretty massive, which is just one reason this video made it onto our list. The video is filmed in Santo Domingo, Dominican Republic, and showcases some of the city's beauty. The video also highlights the city's many faces as they watch the dancers perform in the street.
Did you know?
Like many other songs on the list, Bailando also faced controversy over "borrowing" some elements from another composer. Peruvian singer and composer Sergio Pelo D'ambrosio Robles sued the label over copying his compositions but later withdrew.
21 – Lean On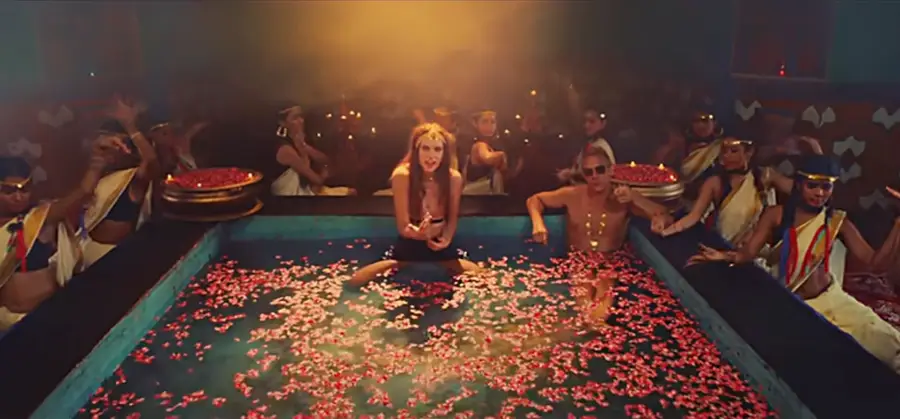 Uploader: Major Lazer
Views: 3 billion
Much like the next video on our list, Lean On's setting is somewhere not in the Western hemisphere—namely, India. The song is an electronic, dance-pop song with some traditional Indian elements. The video showcases some spectacular spots in India, as well as traditional Indian dancing and garb. It's a well-choreographed, bright video, which is why it's made into the billion-views club.
Did you know?
Major Lazer was inspired to make the video after touring throughout India and enjoying the culture and the people.
20 – Dark Horse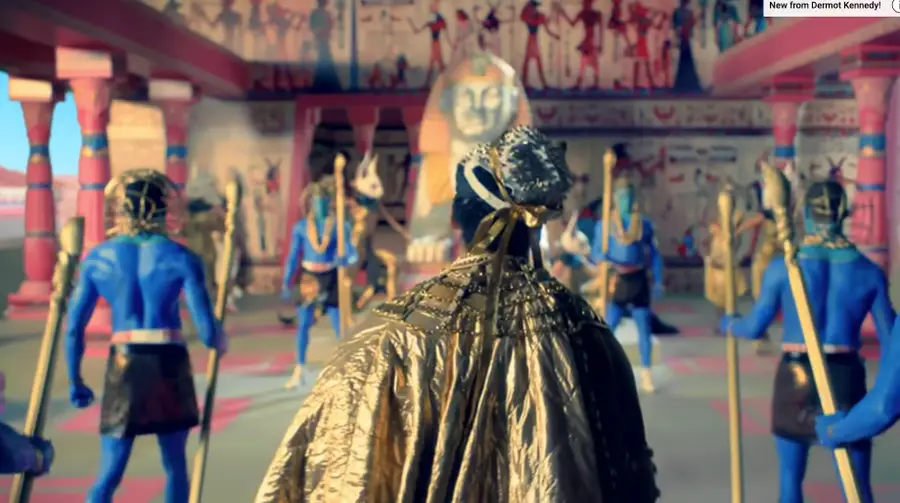 Uploader: Katy Perry
Views: 3 billion
This video wasn't without controversy. The Egyptian theme employed by the director had many up in arms because of the sensitivity of the cultural references involved. But as a sheer artistic music video, it's quite stunning. It also carries on Perry's tradition of using foreign landscapes and themes for her work. The location of Memphis, Egypt also holds special significance for her co-artist, Juicy J. This won't be the last time you'll see a video of Perry's on the list. Can you guess what her most popular video is?
Did you know?
This was the first video by a female to reach 1 billion views on both YouTube and Vevo.
19 – Faded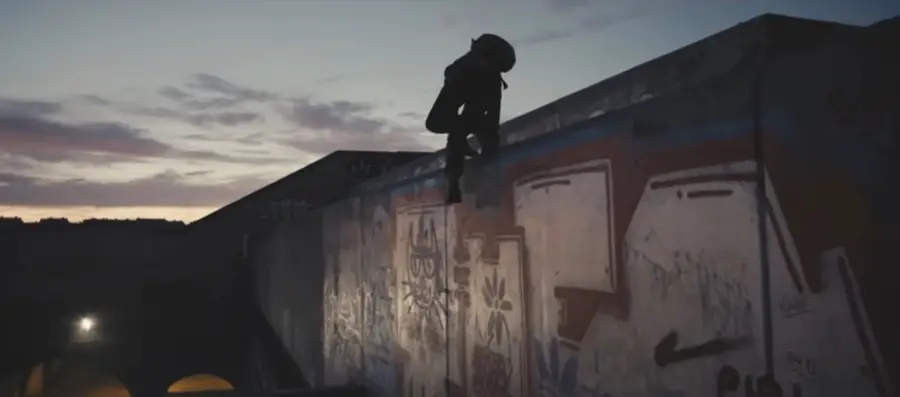 Uploader: Alan Walker
Views: 3 billion
There's something romantic about an abandoned city and something magically eerie too. The basic premise from this video by Alan Walker is that a lone survivor wanders an empty city. Set to the backdrop of the beautiful electronic music, the video is certainly compelling, if only to see what the world might look like when there's no one left.
Did you know?
The video is filmed in Estonia and uses many iconic locations. We're assuming they had to clear everyone and everything before they could film.
18 – Shake It Off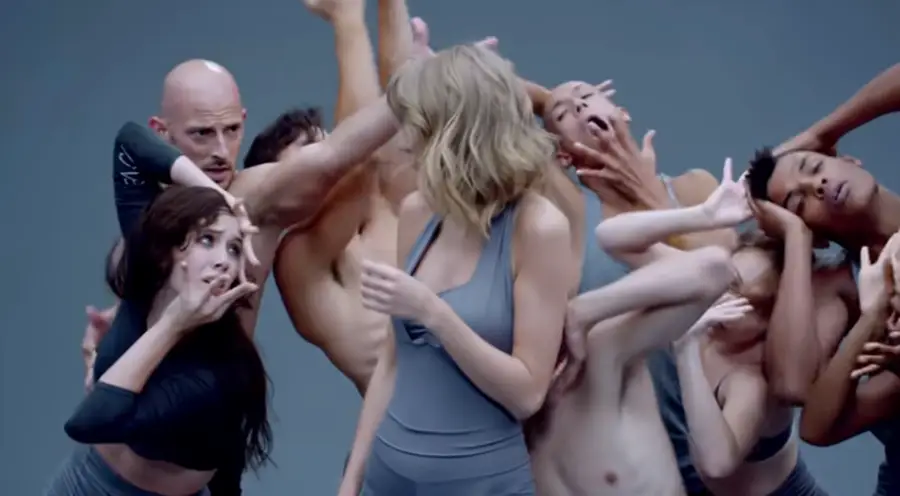 Uploader: Taylor Swift
Views: 3 billion
Released in 2014, Shake It Off solidified Taylor Swift's rise to pop stardom. It's hard to remember being anywhere without hearing this song playing in the background. The video features a group of contemporary dancers who perform in as many styles as they can squeeze into this four-minute video. There's everything from gymnastics to cheerleading to contemporary ballet. It's a fun video that highlights Swift's dancing repertoire, which she employs at her sold-out concerts as well.
Did you know?
The song faced multiple lawsuits from various artists who claimed that the song could not exist without references to the lyrics "Haters gonna hate; players gonna play."
17 – Thinking Out Loud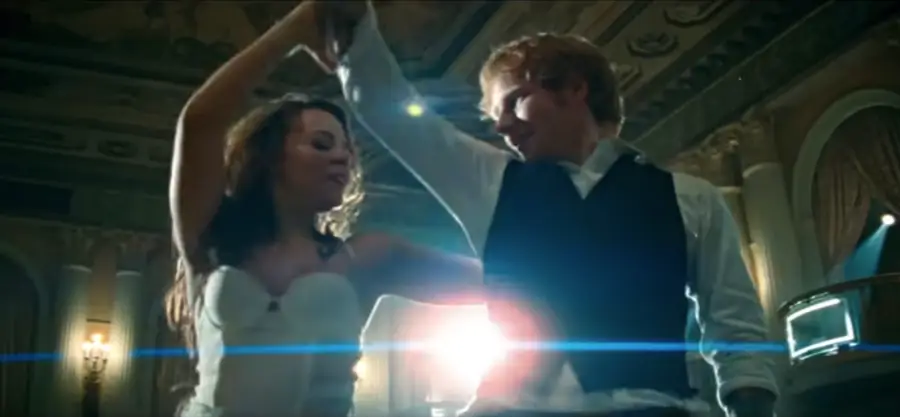 Uploader: Ed Sheeran
Views: 3.2 billion
This is Mr. Sheeran's second appearance on the list (but not the last). This time Sheeran and a dancer perform a beautiful contemporary dance piece to his song, Thinking Out Loud. In that sense, the video is fairly simple in its concept. It's the beauty of the ballroom set and Sheeran's surprisingly amazing dancing that really make this video something special. We also imagine this is the song of choice at countless weddings across the globe.
Did you know?
The dancer that Sheeran performs with is Brittany Cherry, a contestant from the televised American dance competition, So You Think You Can Dance.
16 – Dame Tu Cosita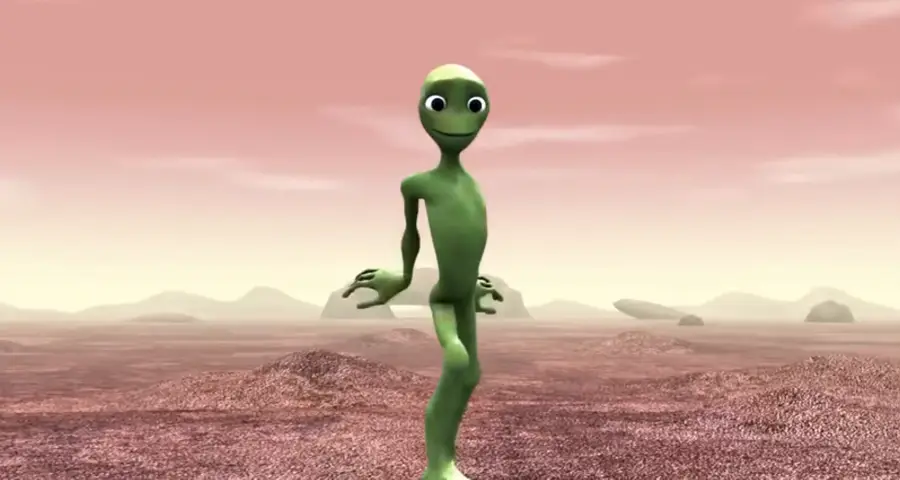 Uploader: Ultra Music
Views: 3.2 billion
We're not sure where to begin with this strange video. It appears to be a green, alien-like creature dancing to the song Dame Tu Cosita on Mars. The alien creature does a lot of thrusting as he struts back and forth. The song itself is also fairly simple. Our guess is that this video and song have found their way into a lot of dance parties. Props if you can memorize and perform the entire alien dance from the song!
Did you know?
"Dame tu cosita" translates to "Give me your little thing." We're not going to discuss the meaning behind that one, however.
15 – Counting Stars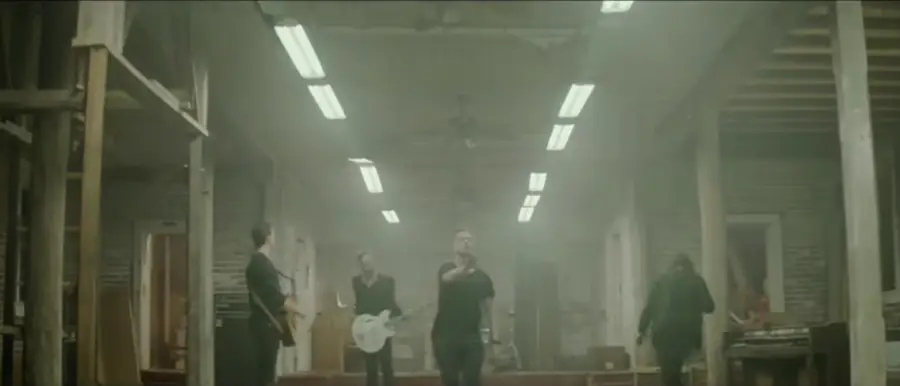 Uploader: OneRepublic
Views: 3.2 billion
The symbolism in the music video by OneRepublic includes the crumbling of a foundation, an alligator stalking, a preacher who drives away the devil, and even water that washes away everything. It's a fairly poetic montage that features the band playing in a basement underneath the preacher, who is preaching to a small group upstairs. Eventually, the two video narratives begin to blend with the upstairs group dancing to the music in the basement.
Did you know?
Writer, Ryan Tedder, originally intended the song to be recorded by Beyoncé, while he was staying with her and Jay-Z. But he didn't think she would like it enough, so he recorded himself on the Native album.
14 – Roar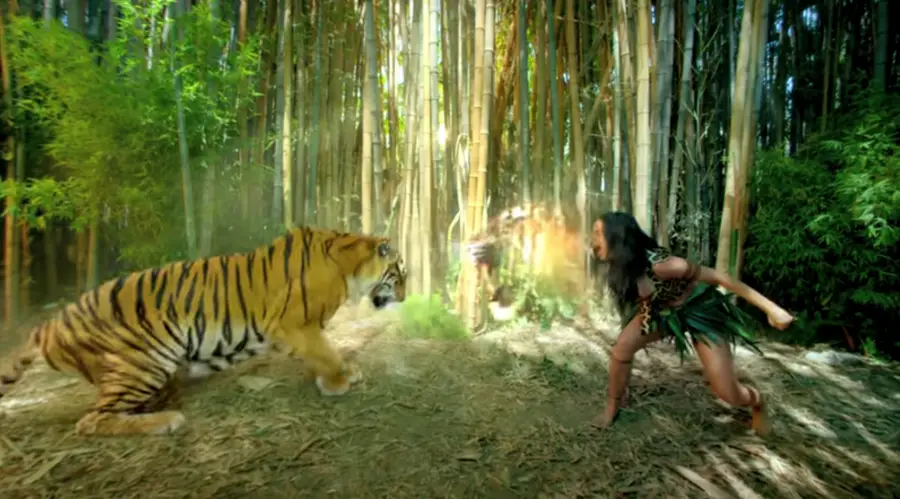 Uploader: Katy Perry
Views: 3.3 billion
This music video of Roar by Katy Perry is one of those videos that's essentially an entire movie script built into a short video. Perry crash lands in the jungle and begins by hiding behind a male tour guide. He gets attacked by a tiger, and she's left on her own. She deals with her fear of the jungle and its creatures—eventually conquering both. Heck, she even gives a crocodile a toothbrushing! Oh, and you're going to hear her roar!
Did you know?
The video was heavily criticized by PETA, who objected to the use of animals for entertainment purposes.
13 – Sorry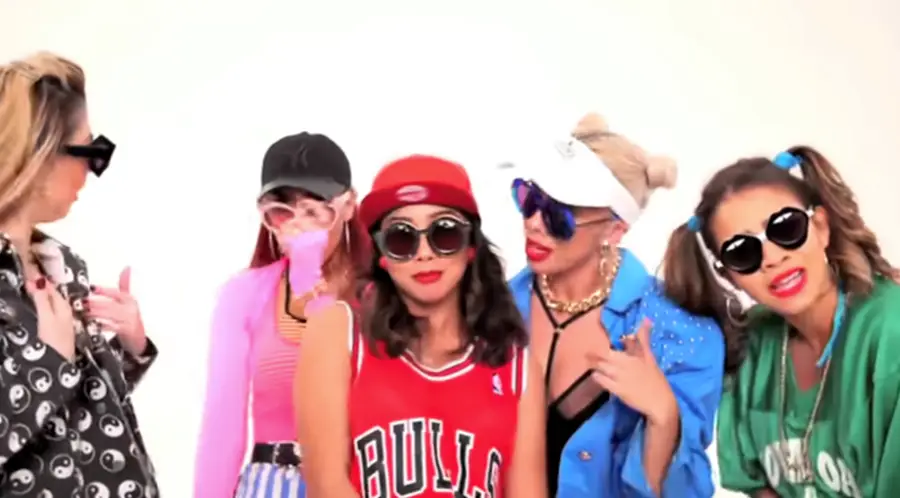 Uploader: Justin Bieber
Views: 3.4 billion
If you're looking for a dance video—meaning a video that's all dancing—then Justin Bieber's video for the song Sorry is just what you need. A dancing troupe wearing bright colors dances across a white backdrop in an impressively choreographed routine that will leave you longing for 2015 all over again.
Did you know?
Bieber admits now that this song was written about and for his former lover, Selena Gomez. We're guessing the apology didn't work.
12 – Sugar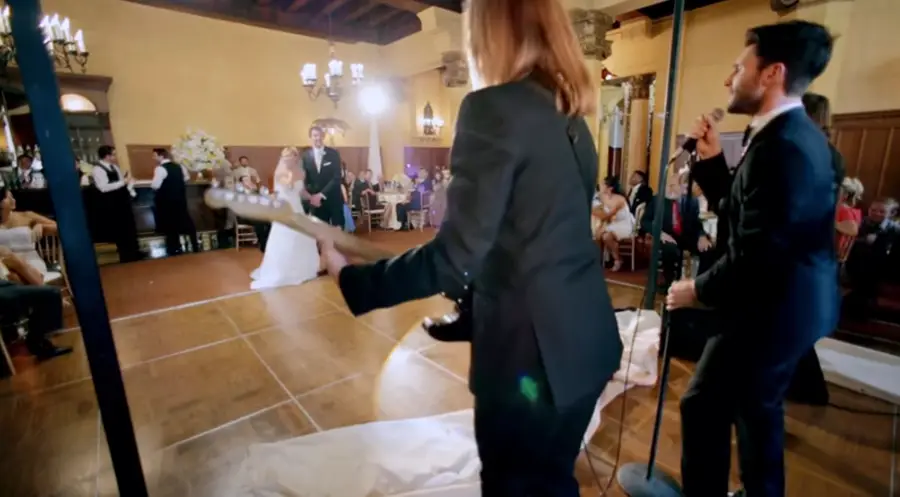 Uploader: Maroon 5
Views: 3.4 billion
This is as heartwarming as it gets. The band Maroon 5 takes off on the road to make surprise appearances at various weddings. The wedding parties are obviously surprised to see the backdrop reveal the band, as this was part-staged and part-reality. It's nice to see that artists haven't run out of ideas for music videos and are still finding ways to surprise a viewer. This video's rewatchability is to keep seeing the smiles on the faces of newlyweds!
Did you know?
The grooms were told about the wedding crashing, and many were reluctant about the whole thing. Once they found out the band was Maroon 5, however, they all agreed!
11 – Phonics Song with TWO Words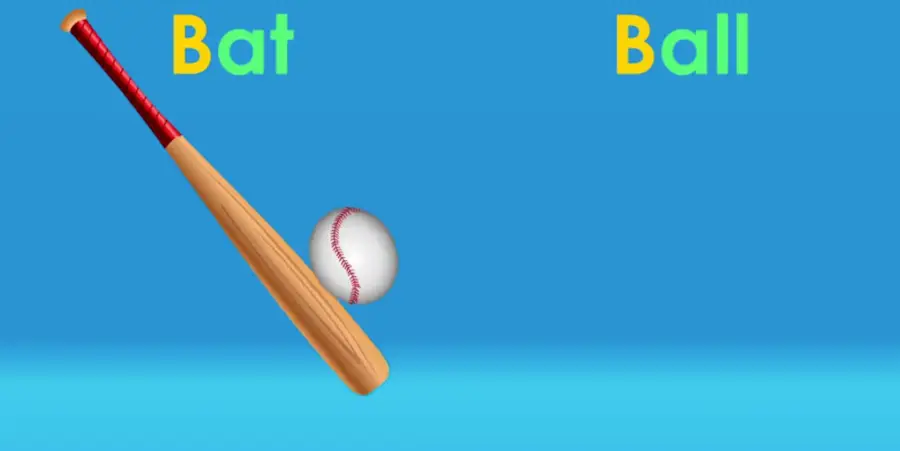 Uploader: ChuChu TV Nursery Rhymes & Kids Songs
Views: 3.7 billion
Though this is a video meant to teach kids the alphabet and pronunciation, the melody is actually fairly complex and haunting. The video begins with the letter A and gives basic examples of each letter in the alphabet. It also reinforces the pronunciation of each syllable, and this would be a great video to have a kid memorize at an early developmental age.
Did you know?
Phonics can be any method for teaching children how to pronounce words. It's often criticized as an alternative to real reading.
10 – Bath Song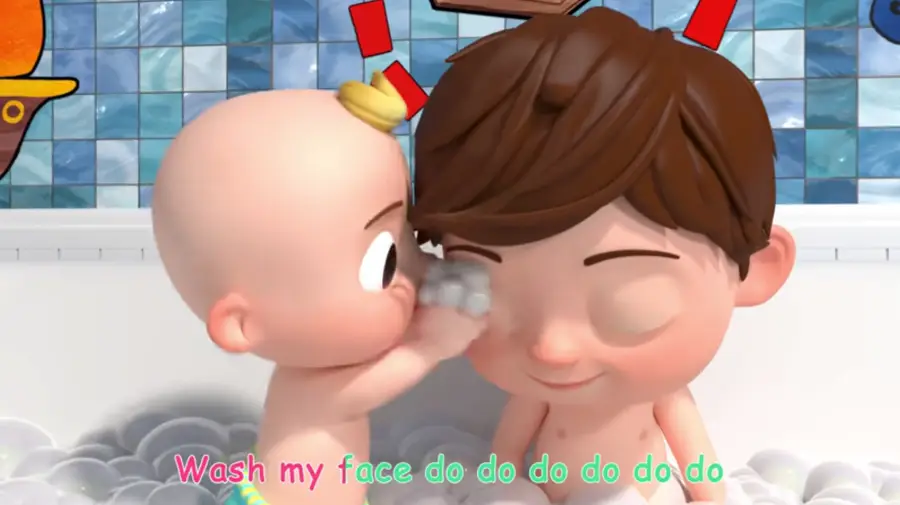 Uploader: CoComelon Nursery Rhymes
Views: 3.8 billion
This video has all the tell-tale markers of a viral kid's video. It's basically a blend of the Baby Shark video and the Johny Johny Yes Papa video, which will appear later on our list—and those two videos have lots of views! The melody is from the song The Itsy Bitsy Spider and depicts two children washing up in the bathtub. They get into some mischief but really make it fun for any kid to want to take a bath (which seems like a great thing).
Did you know?
The Itsy Bitsy Spider, which is the melody for this song, is included in the Roud Folk Song Index. This index includes more than 25,000 traditional folk songs.
9 – Learning Colors – Colorful Eggs on a Farm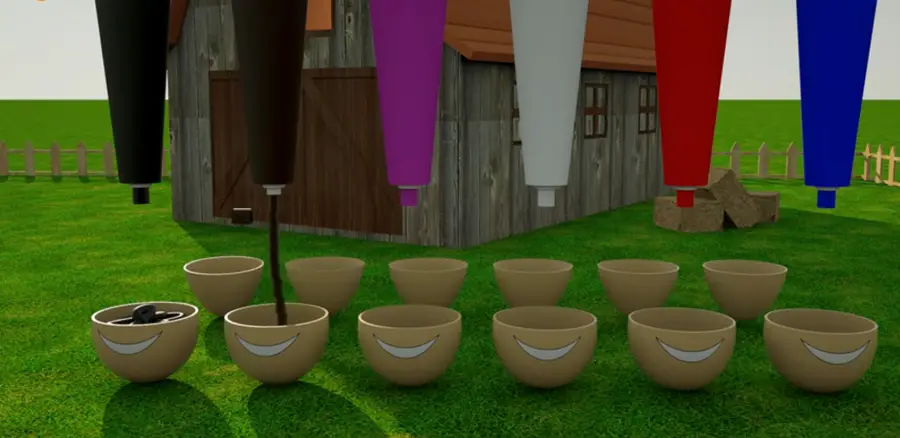 Uploader: Мирошка ТВ
Views: 3.8 billion
Set to the tune of Old MacDonald Had a Farm, this simple animation teaches children six basic colors: black, brown, pink, white, red, blue. The audio is in Russian, so this would be a great video for anyone trying to teach their kids Russian. There are English subtitles, so it's still a good video for English speakers. The video shows the eggs getting filled with various colors and reinforces what each color is. What probably pushes this video in terms of views is the unique animations of the eggs.
Did you know?
The earliest example of egg coloring was found with a Slavic girl's remains, dating back to the 5th century. The egg was not associated with Easter.
8 – Gangnam Style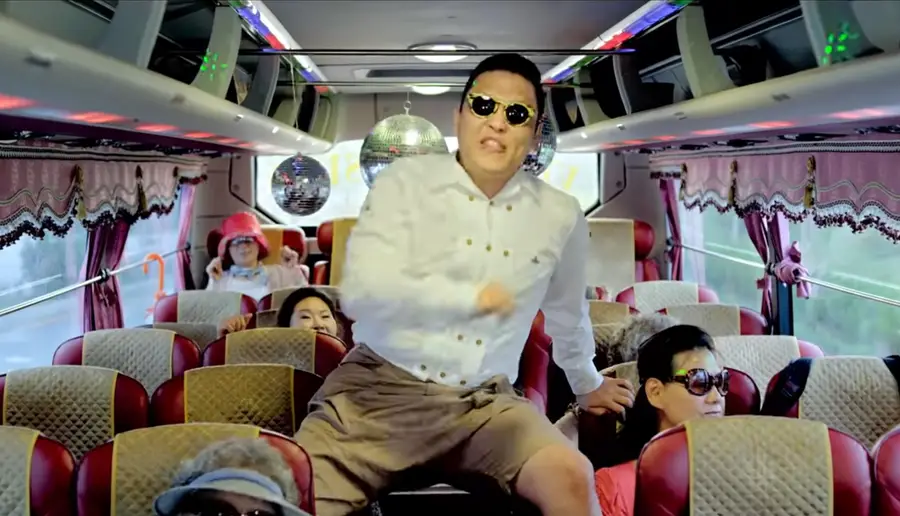 Uploader: Psy
Views: 4 billion
The mid-2010s will be forever marked by this song and particularly the style of dance it inspired. There were countless TikTok and YouTube videos made with people doing their own take on the Gangnam Style dance craze. The video itself is pretty funny and features the singer and dancers performing cheeky acts while singing the song. The South Korean artist, Psy, certainly has a sense of humor, as evidenced by this hilarious video!
Did you know?
Gangnam Style is a reference to the Gangnam District in Seoul, South Korea. It's a trendy area and the video sort of mocks the posers who claim to be "Gangnam."
7 – Uptown Funk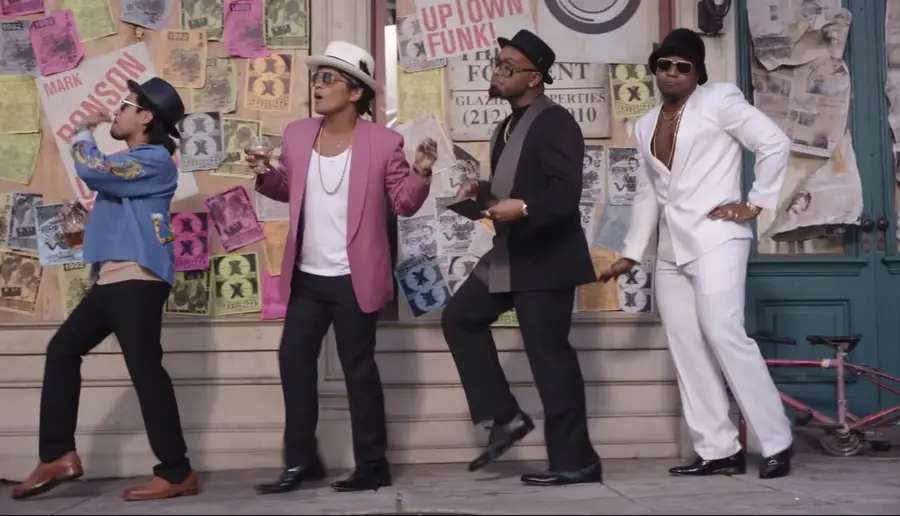 Uploader: Mark Ronson
Views: 4.1 billion
Who would have thought that a throwback video to the early '80s era of boogie and funk would have been so popular with the YouTube listening audience? But this hit video celebrating fun and partying became an instant hit and features Bruno Mars, who co-wrote the song with Ronson. It wasn't without controversy, however, as the label was sued multiple times for copyright infringement, causing the performers to make multiple changes to the lyrics and tune.
Did you know?
This song was so frustrating for Ronson and Mars that they almost scrapped the whole thing entirely. They just couldn't quite get the chorus the way they wanted it. Lucky for the world, however, they stuck with it.
6 – Masha and the Bear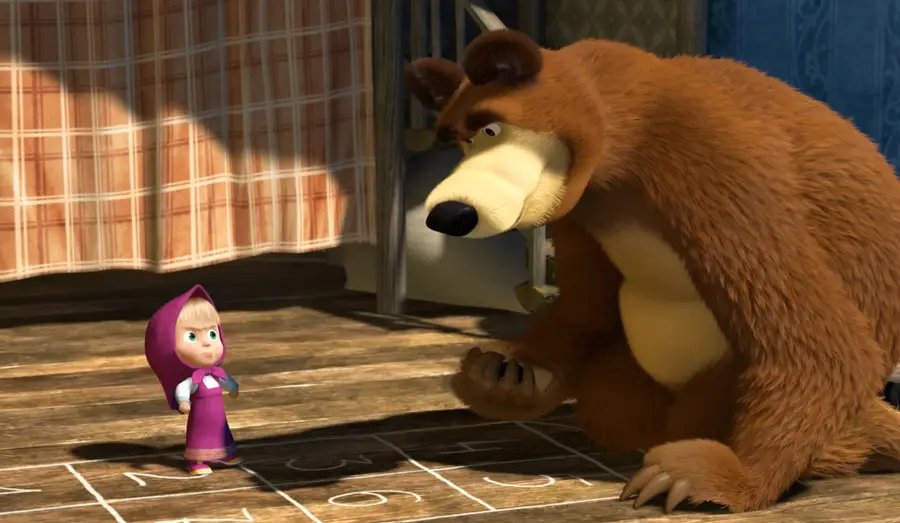 Uploader: Get Movies
Views: 4.4 billion
Of all the videos on the list, this Russian-made cartoon has to have the best animation. The story tells of a bear and a little girl named Masha. While the bear tries to beat himself at a game of checkers, Masha makes his life hell. First, she wants to play, so the bear gives her some hockey equipment that she uses against him. Next, she makes some porridge…a lot of porridge. In the end, she does clean up the house but refuses to eat all of that "cruel gruel" she just made. This would be a great video for kids wanting to learn Russian.
Did you know?
Masha and the Bear is actually a television series, created by Oleg Kuzovkov, for Russian television. It's so popular that it's been broadcast on almost every streaming service throughout Europe and the US.
5 – See You Again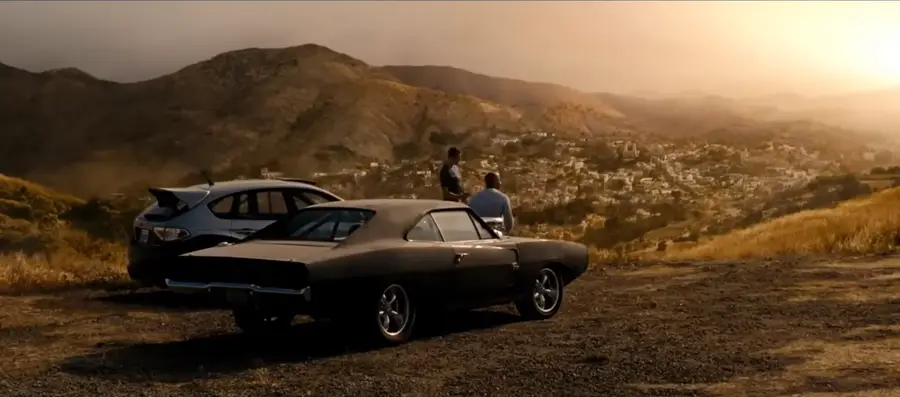 Uploader: Wiz Khalifa
Views: 5 billion
Featured on the Furious 7 soundtrack, the video for See You Again has Charlie Puth singing the iconic "See You Again" chorus and Wiz Khalifa performing the rap. The video, as expected, highlights lots of sports cars and muscle cars as a backdrop to the performers. The video also features clips from the movie, with Vin Diesel and Paul Walker—who passed away before the video was released, giving the song a hauntingly meaningful quality.
Did you know?
The song and video were commissioned for Paul Walker, the famous actor of the Furious films, who died in a car accident on November 30, 2013.
4 – Johny Johny Yes Papa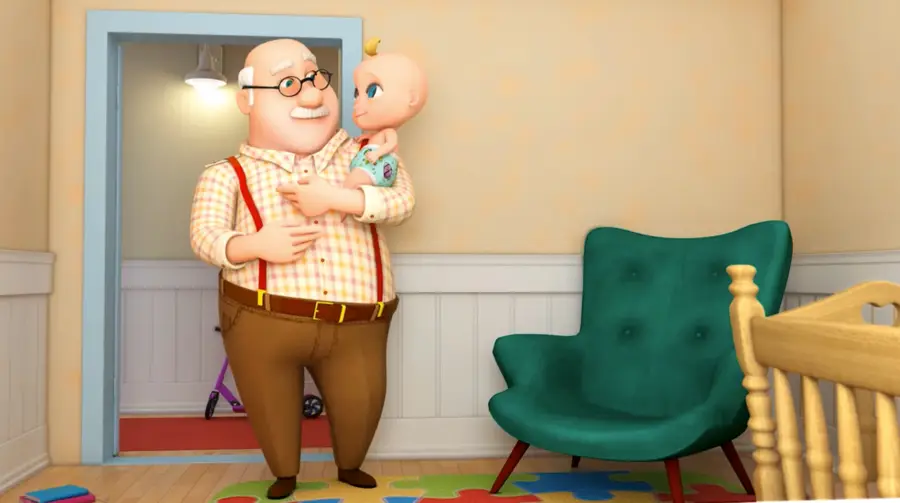 Uploader: LooLoo Kids
Views: 5 billion
Set to a revamped version of the melody of Twinkle, Twinkle, Little Star, this Youtube hit tells the story of a little baby who tries to sneak sugar from a kitchen cabinet. His grandfather catches him, and the baby lies that he wasn't taking sugar. Eventually, the baby sneaks some sugar while the grandfather falls asleep. Pretty simple, huh? Well, more than 5 billion views show that even a simple story like this will entertain kids over and over again. There's even a 60-minute version of the song for those who want to listen to the song on repeat.
Did you know?
This video makes it onto another exceptional list. This also happens to be one of the top ten most disliked videos on YouTube, as well. Love it or hate it; people sure do keep watching it!
3 – Shape of You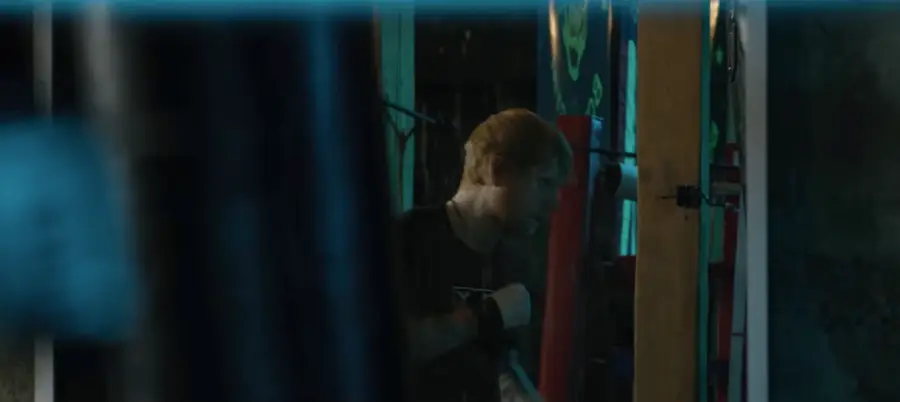 Uploader: Ed Sheeran
Views: 5.2 billion
You've already seen Mr. Sheeran on this list a few times, but his smash hit, Shape of You, puts him at #3 on the most-watched YouTube videos list. If you don't know the song, then you must have been living on another planet for the past few years. The basic premise of the song is that the singer enjoys meeting women while a bit tipsy at the bar. The video, on the other hand, details a much richer narrative of two young lovers meeting at a boxing club and falling in love.
Did you know?
This was the fastest music video to reach 1 billion views on YouTube.
2 – Despacito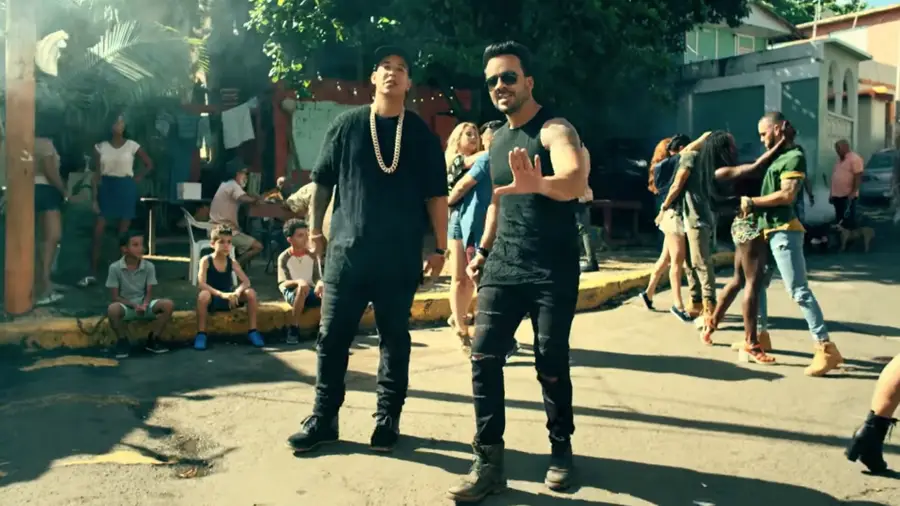 Uploader: Luis Fonsi
Views: 7.2 billion
With more than 400 million Spanish-speaking people globally, many of YouTube's most subscribed channels and played videos are from Spanish-speaking artists and performers. Despacito, featuring Luis Fonsi and Daddy Yankee, is a rhythmic tune that's probably a staple of just about every dance party for the past couple of years. As one YouTube commenter notes: When a teacher asks how many people live on Earth, the student can simply say, "Despacito."
Did you know?
In 2018, Fonsi's YouTube channel was hacked, and the video was removed for a few hours before his channel could be restored.
1 – Baby Shark Dance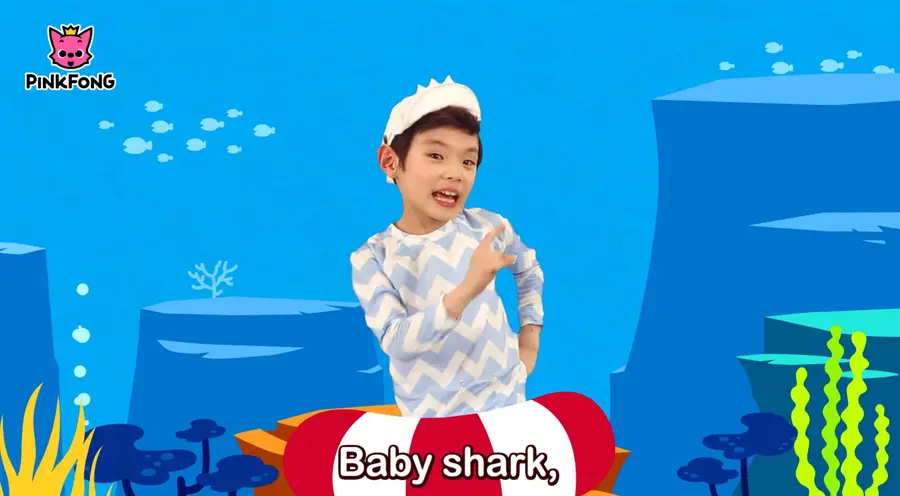 Uploader: Pinkfong Kids' Songs & Stories
Views: 8.2 billion
More and more children are watching YouTube videos today than ever before. In fact, around 80% of parents say their kids watch YouTube videos regularly. So it's little surprise that a children's music video topped the list!
If you have a kid, then you know the "Baby Shark Dance" song. You know it really well because you've likely heard it over and over, which is exactly the reason this cute (though annoying) little song tops the charts. The video features two children singing about a family of sharks from which they are then chased and escape. Oh yeah…doo doo doo doo doo doo.
Did you know?
The origins of the song are somewhat in dispute. There's an earlier YouTube version by Johnny Only who assumed it was a traditional campfire song, but it may actually have an owner. Of course, once something gets big enough, there's usually someone claiming they did it first.