4 Best E-Ink Digital Paper Tablets of 2023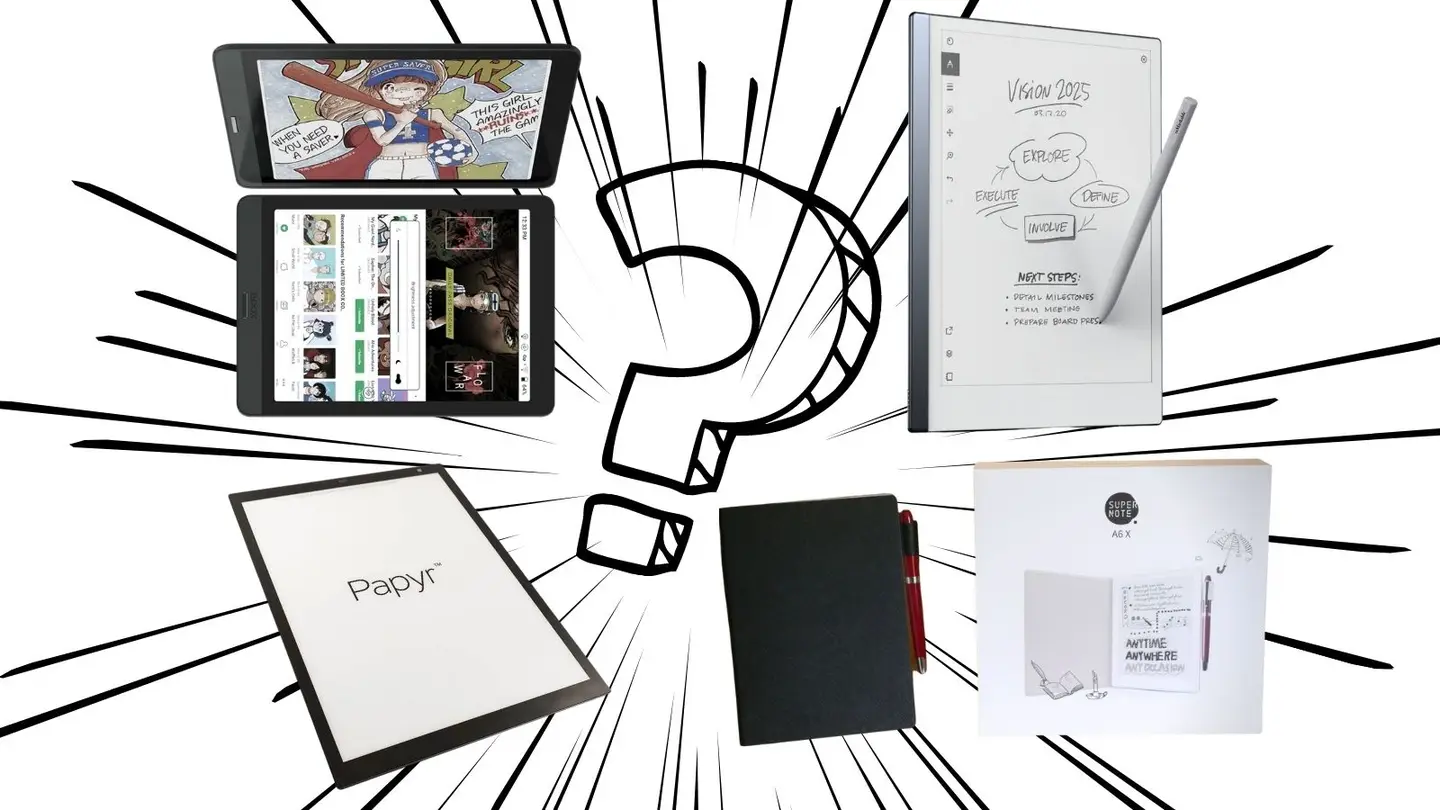 We make it easy to pick the best e-ink device!
September 26, 2023
27 minutes
Interests
Posted in these interests: Introduction
Tablets that use electronic ink (or "e-ink") displays win big over the sort of screens used in iPads or other multi-use tablets, especially when it comes to reading and writing.
Studies have suggested that, because reading on an e-ink screen is more like reading on paper, heavy use causes significantly lower levels of eye strain, as well as better levels of recall for the information being read!
This is because e-ink displays work differently than traditional screens. Rather than individual glowing pixels that beam light to your eyes, an e-ink screen uses special bubble-like capsules that have different micro-particles within them, of different colors on different sides of the capsule sphere.
By applying an electrical charge, the capsule flips, and the color it displays can be switched. This technology means that an e-ink display reads like ordinary paper by reflecting ambient light, uses zero power when not updating, and can hold an image more or less indefinitely!
Because of these features, e-ink devices generally have incredible battery life and work far better than devices like iPads for extensive reading or note-taking. With the latest designs improving on e-ink technology, with increased durability and greatly reduced cost, it seems likely that this technology will be the way of the future for many types of devices across the market.
What matters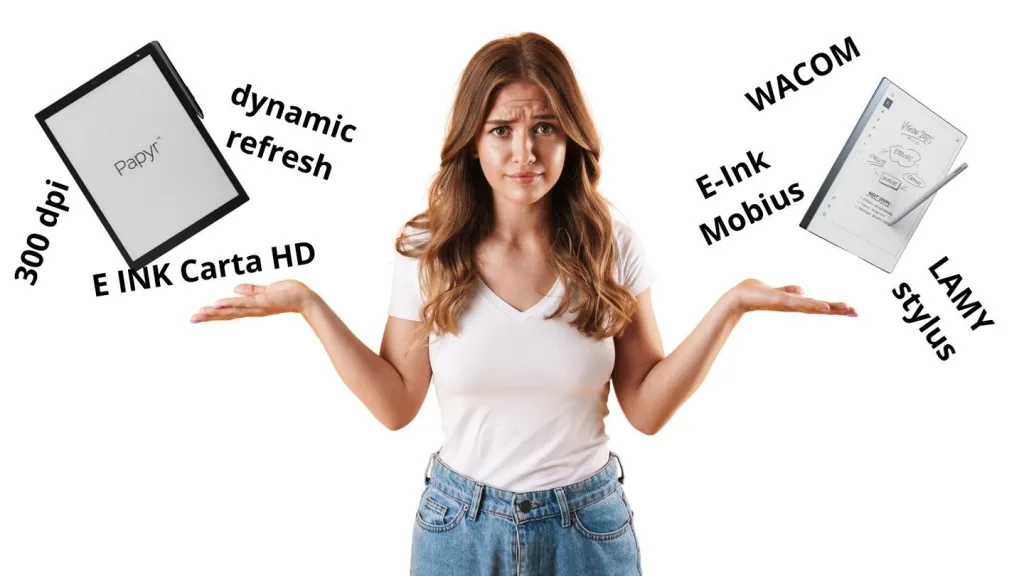 What matters most to me when I'm looking at buying a new piece of tech is how well it functions for daily use. It doesn't really matter how awesome the hardware is if the design and the implementation don't follow through. I try to focus on the specifics that matter most to me, offering a user-eye view of the products on the market.
1 – Supernote A5X & A6X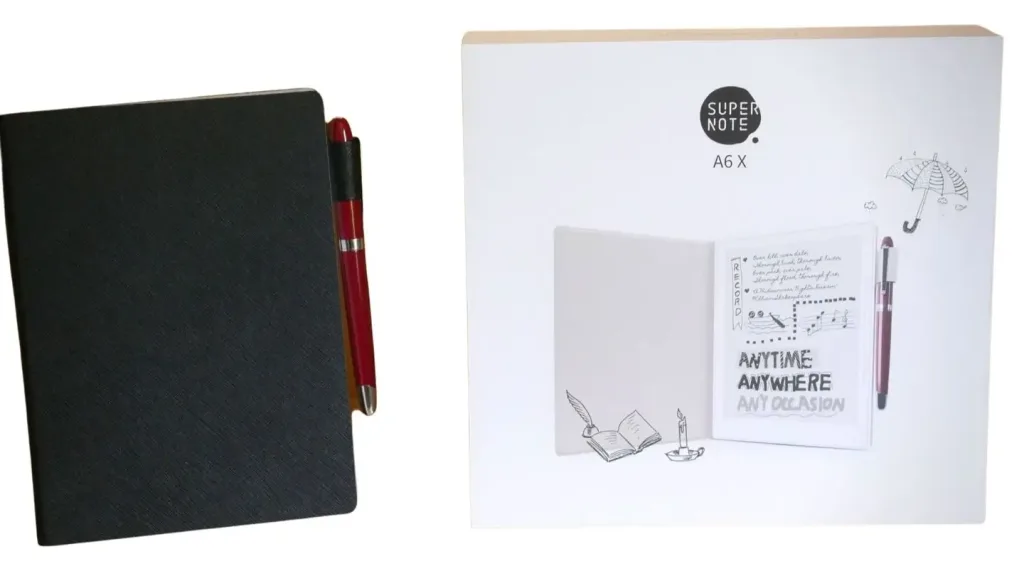 The Supernote products by Ratta have remained at the top of my list for two simple reasons: communication and innovation. Supernote provides extremely robust community interaction through their Reddit community, and their devices are extremely solid both in physical design and in terms of the feature progression of the software.
Ratta has continued to develop new software features for its older, Linux-based Supernote series at the same time as they've forged ahead with the more powerful and feature-dense products in the "X" line, such as the Supernote A5X and Supernote A6X (which feature their own Android build). What I want, when I buy a device, is to know that the company stands behind that device, and that's what Ratta has shown they can do.
Main features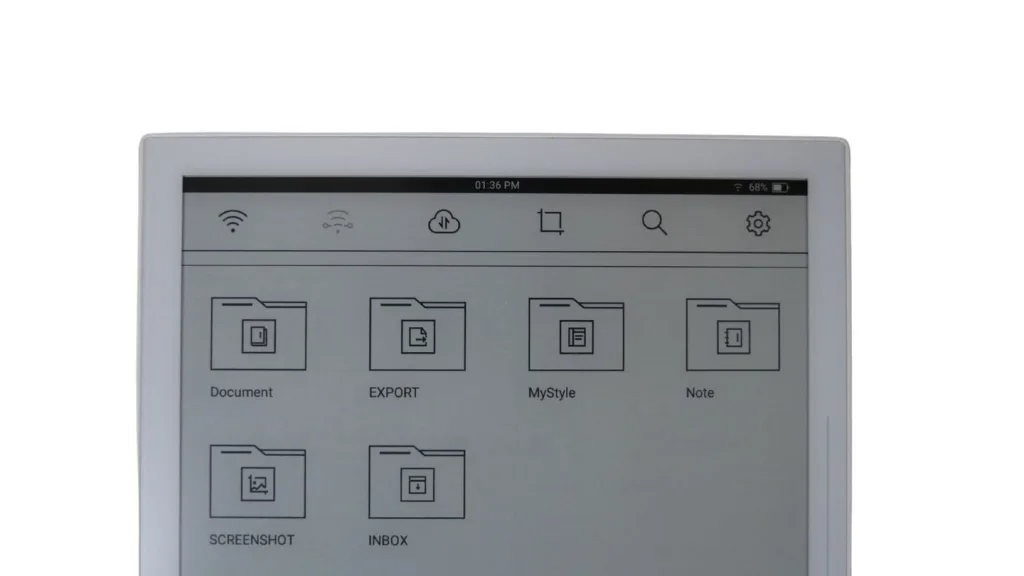 The Supernote offers a plethora of powerful features, but the highlights are the following:
"Paperlike" sensation while writing. There's a special film on the screen that creates resistance and really gives a pleasant writing experience. It's not really like writing on paper, but it's a thousand times better than writing on an iPad screen.
Ceramic pens, which means that the pen nib never runs down.
Physical page refresh bar that clears ghosting with a flick of your thumb.
Full support for Dropbox integration (with manual syncing).
Advanced features like handwritten note searching, bookmarking, and more.
Supports Amazon Kindle (and also has its own in-built eReader software). This is cool because you can read library books through Kindle's Overdrive and Libby integration.
Supports Microsoft Word documents! What originally sold me on the Supernote. It's great being able to work on important documents wherever I am, then I can quickly sync when I get home and keep working on my desktop. Even more exciting is that Word Documents can be proofread using pen strokes!
Bluetooth keyboards are supported (just make sure to get a higher-end one that supports low-latency BT 5.0.
Pressure-sensitivity, low-latency writing and drawing, and layers for drawing.
Full PDF support and good annotation features, including functional highlighting (that is colored when transferred out).
Handwriting to type conversion.
4+ days of battery life with moderate to heavy usage.
Honestly, the feature list is superb, and their team is still actively working to improve and expand what this little device can do.
Differences between the Supernote A6X and Supernote A5X
The biggest difference between the two models is size: the A6X is 7.8 inches and the A5X is 10.3. But the technology behind the A5X screen is also better, using a more modern plastic screen design that dramatically increases the durability of the device. This isn't to say that I fear for the well-being of my A6X — it's a sturdy build, with a strong plastic frame that feels robust, especially inside its leather folio. This is an important thing to be aware of, however. For both ease of access to larger documents and better device longevity, I recommend grabbing the A5X. If you really want the smaller A6X, you'll be happy, as long as smaller really is what you want.
Cons?
There are only a few cons to this device from my perspective. – It's not cheap, coming in at around $400 for the A6X and $600 for the A5X. That's a bit pricey. And since the return policy doesn't allow for open returns there is no way to send it back if you try it and find that you don't like it. – Some features need improvement, especially the Anti-aliasing (how smooth the drawing looks) and further filtering. It's fine on the device but printed out the edges look blocky. As of July 2021, the team was aware of this and had major updates planned to fix this in the future. – It would be nice if the device had an unlimited canvas feature. – More Android apps will be supported in the future, but aren't yet integrated.
2 – Quirklogic Papyr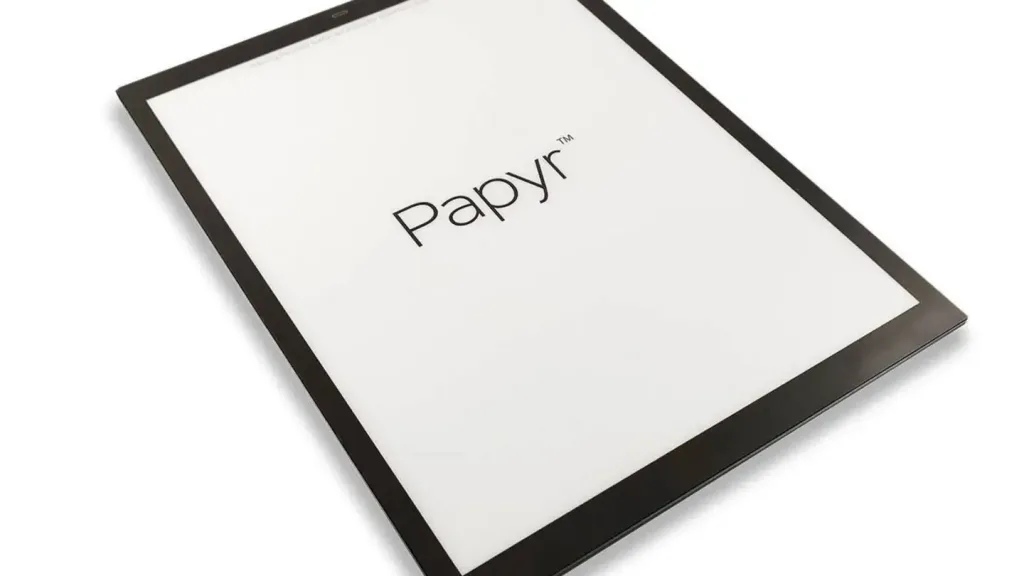 The Quirklogic Papyr is an absolutely brilliant device by a company that has long had its feet in the e-ink industry, albeit with a professional-scale product that, at 44 inches, isn't going to be finding a home outside of a business.
The Papyr, however, at a perfect 13 inches, is ideal for anyone who needs a digital canvas on which to work and collaborate. And that's where Papyr shines; collaboration.
The Papyr utilizes innovative software to bring the collaborative experience to life through the following major features: – Unlimited canvas. Documents in the Papyr can be placed onto an endless canvas that's perfect for large-scale collaboration. Toss in whatever you want, write, draw, add images and documents, and see it all on one gigantic whiteboard. This space can be a collaborative project as well, viewable by others through the Papyr app. – Cross-platform real-time annotation that functions forwards and backwards. You can add a comment (or drawing, or whatever) in the Papyr and anyone with access to the document will see it instantly. They can also add to the document and their additions will be instantly viewable. This is a multi-platform option, so users with an iPad, for instance, can collaborate with the Papyr user. – Linked to Google Drive. With easy syncing options, it's possible to maintain your workflow through the Google suite without having to deal with proprietary roadblocks. This is a huge win for modern teams. – Claims that it offers up to four weeks of battery life, actual under heavy usage is a lower, but still impressive.
How does it hold up?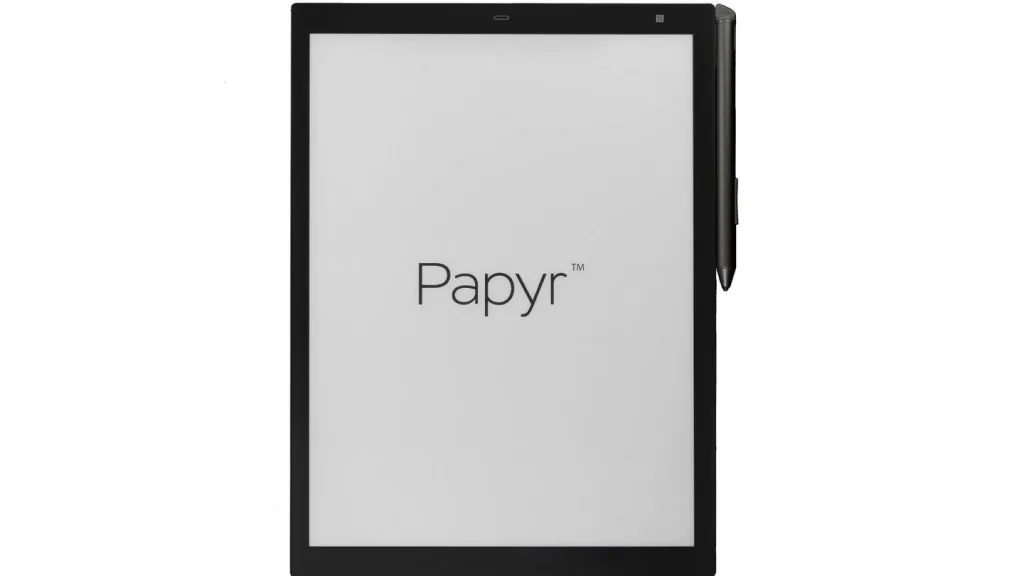 This is absolutely my recommendation if you're working on collaboration-specific projects, where the need to interface with teams and work on shared documents is paramount. If you don't need to prioritize that, you should probably go for either the Supernote if you want something better for e-reading as well as writing, or the reMarkable if you basically want a digital paper replacement.
The Quirklogic Papyr also has incredible quality when it comes to exporting drawings and text, something you don't get from the Supernote (at least not yet).
3 – reMarkable 2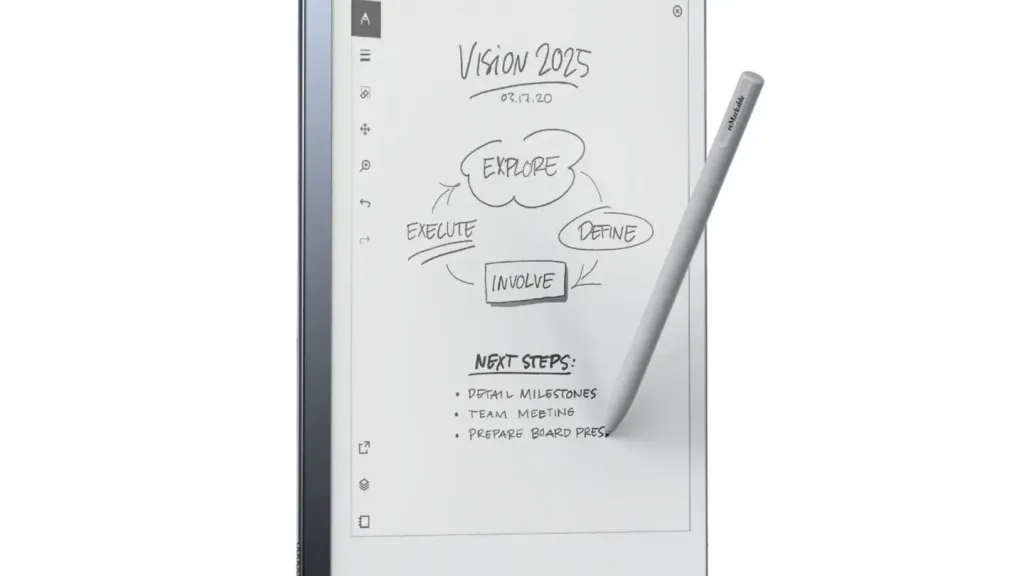 The reMarkable made huge waves for being an e-ink device that gave buyers an experience that really felt like writing on paper.
With the reMarkable 2, major design updates provide a writing experience that is so crisp it's hard to believe and a slowly evolving feature set that makes this one of the best paper journal replacements on the market.
The main thing to be aware of with the reMarkable 2 is that "paper journal replacement" is the most accurate descriptor. reMarkable wanted to create a note-taking experience that provided the benefits of technology without any of technology's normal distractions. That means that it does what it was designed to do very, very well, but it doesn't really do that much else.
The reMarkable 2 is a great device for writing but its reading features lag behind, and so far it only supports PDF files that are manually imported into the device. With no other connectivity features to speak of, it's aiming to be the top of a very select and specialty market, ruling the roost of its own small kingdom.
The big takeaway?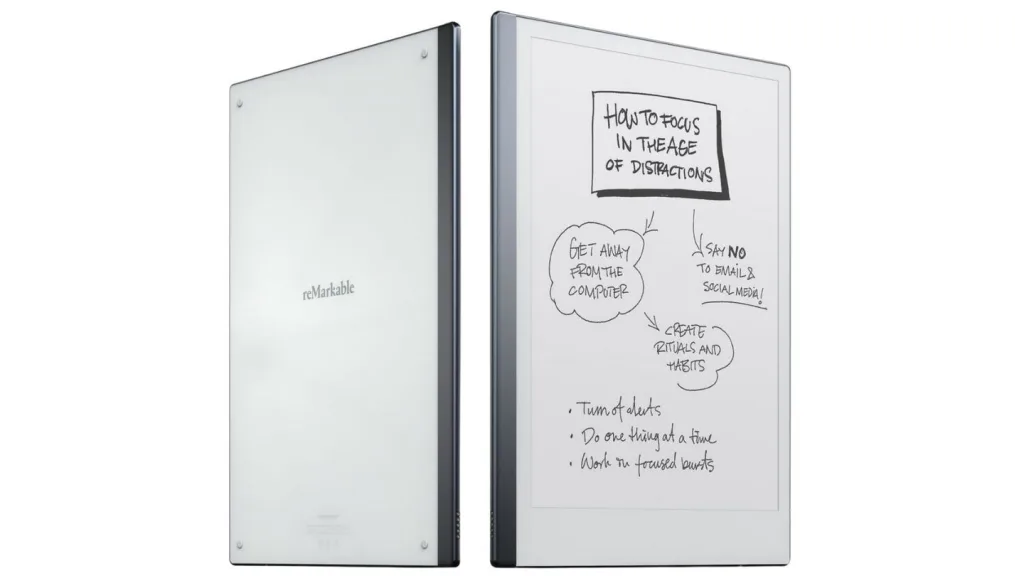 I wanted to love the reMarkable 2 so much when I first learned about it, but the steep price tag doesn't come with an equally steep feature list, nor does it come with the sort of interaction from the company that you see from Ratta with Supernote or with QuirkLogic for the Paypr.
There was also a suggestion a while ago, documented by My Deep Guide, that the company might be moving to a subscription model for some features, which is a major downside.
I'd still highly recommend this product for those who want the specific writing experience that reMarkable 2 offers which is, pardon the pun, remarkable. It's about as close to actually writing on paper as you can get, and the response time and incredibly slick physical design are a treat.
It is, certainly, not a tablet replacement, and it's hard to say how likely it is to take off since it necessitates carrying around yet another object on top of the normal electronics, but it does represent the current peak in digital paper technology.
4 – BOOX Nova 3 Color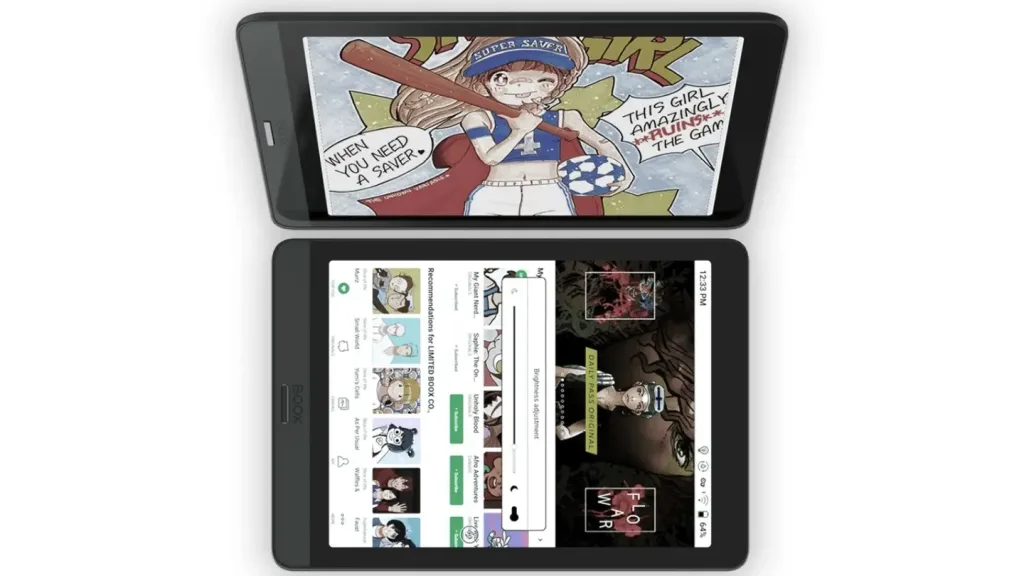 BOOX is known for creating excellent e-readers and e-notebooks, but they're the first modern company to release a colorized e-ink tablet that allows for writing. It's incredibly exciting because the color screen is the future of e-ink devices since most devices on the market are grayscale only.
The pros of the BOOX Nova 3 Color are obvious: – Color e-ink screen – Wide range of features and apps. BOOX has consistently tried to offer a traditional tablet replacement, with this color model being their largest step toward that goal.
But the cons are clear as well. The pen is somewhat simplistic and the overall experience of drawing and writing isn't that special. It's definitely not a paper-like writing experience, offering little to recommend it over more traditional tablets. Some of the physical design elements are likewise behind the curve of modern e-ink devices. There are also some general issues with the way the new screen functions and how well it works with its underlying hardware.
But should I buy it?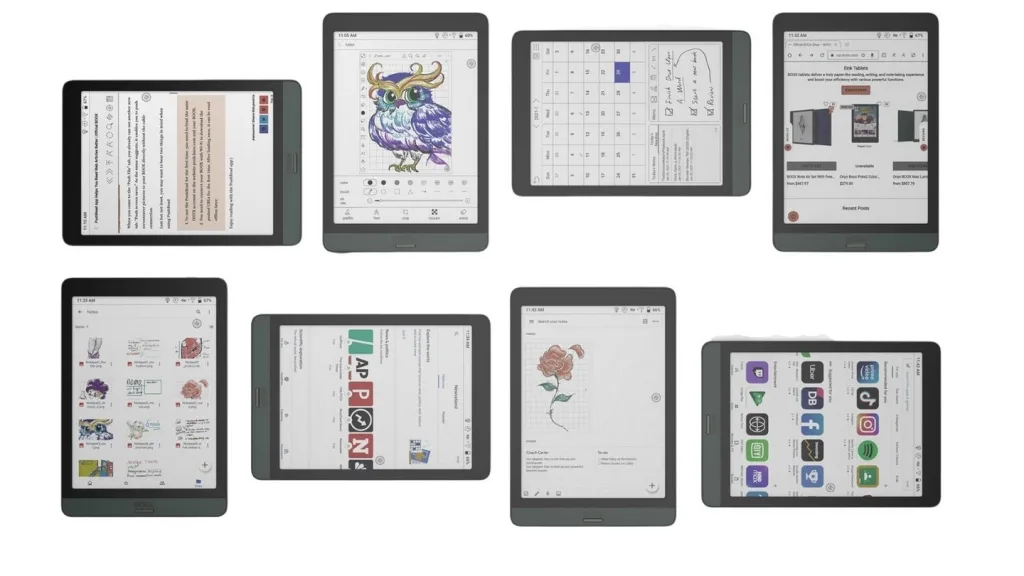 It depends. Do you really want a color screen? If that's what matters most to you, and you need it now, this is worthwhile. But if it's that important, looking outside e-ink is still probably your best bet. The BOOX Nova 3 (non-color) is a more solid option that handles the resources of the hardware better than its colorized cousin.
But, that said, what BOOX has done is offer the first step in revolutionizing modern e-ink expectations, and this device isn't "bad". I wouldn't go for it necessarily on the fact that it's color alone, but it does seem to promise the color screen may become a more normal part of this industry in the near future.