Buttermilk Vanilla Buttercream Frosting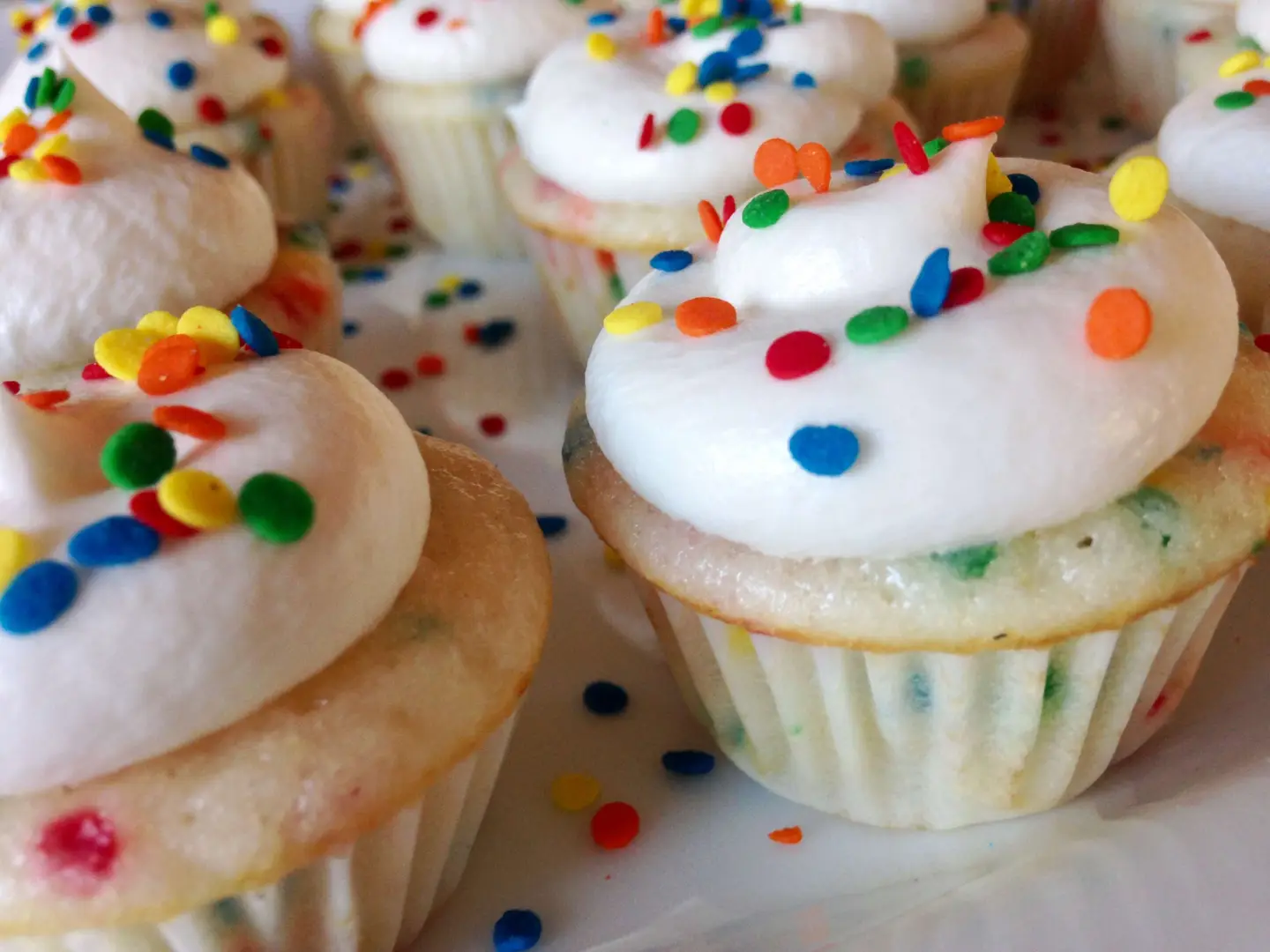 September 25, 2023
2 minutes
What you'll need
Interests
I don't know why I didn't think of this sooner, but replacing the milk/cream with buttermilk in homemade frosting is seriously amazing. It's not obviously tangy. It just balances out the extreme sweetness that is American Buttercream so well. Looks really cute with sprinkles on top too!
This frosting would go great on top of our super easy banana chocolate chip muffins!
1 – Directions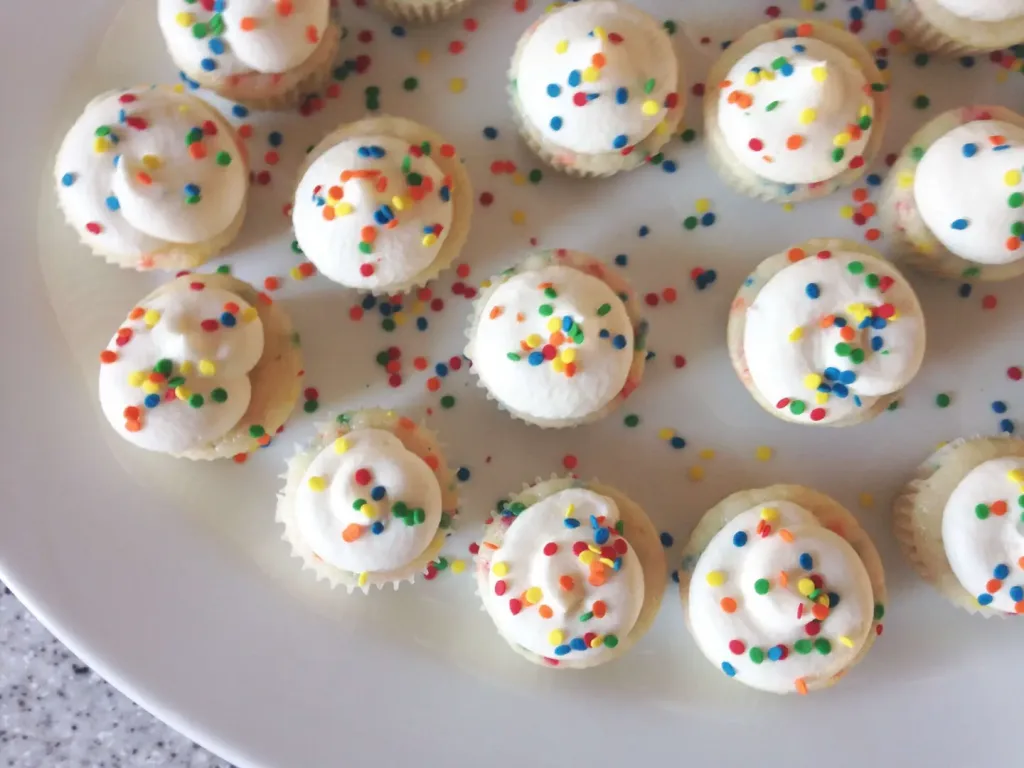 Beat softened butter and powdered sugar together for a few minutes until light and fluffy. Add vanilla and buttermilk and continue beating for another minute.
Pipe or frost cupcakes, add sprinkles if desired, and serve.
🛈 This recipe made enough for 48 mini homemade funfetti cupcakes.