The 10 Best PC Gaming Controllers (2022) August 1, 2023
12 minutes
Interests
Posted in these interests: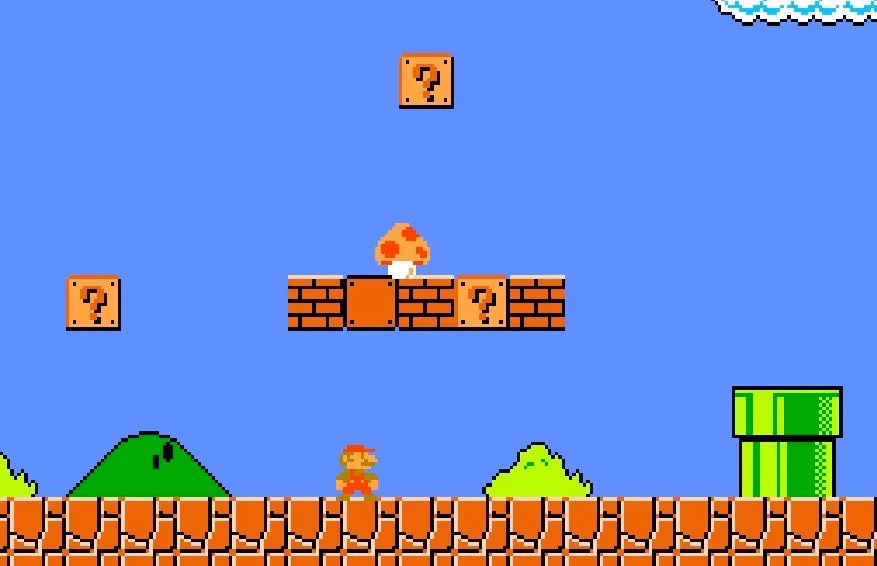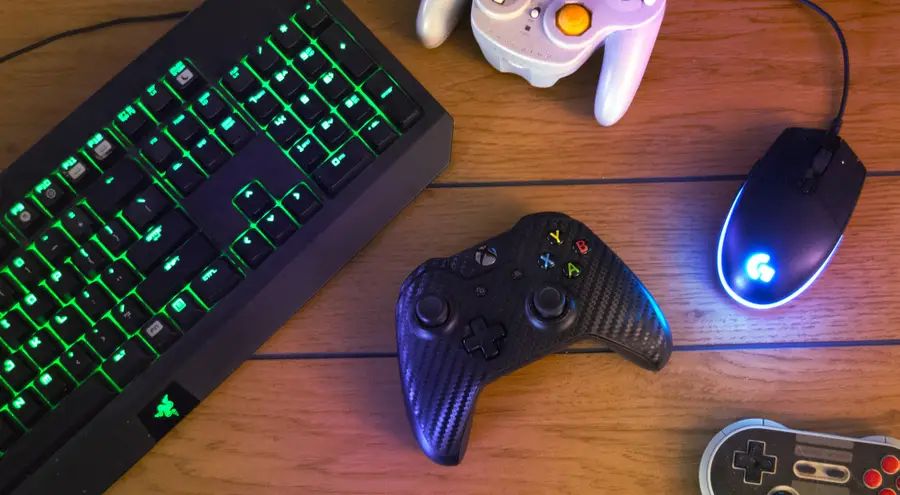 Customize your PC gaming experience.
Unlike most console gamers, PC gamers need flexibility and versatility from their controllers. PC gamers aren't limited by the selection of titles provided by most console manufacturers and often branch out into retro emulation or homebrew software.
Because of the wide variety of content provided to PC gamers, it stands that the best controller would encompass everything from the functionality of modern standards with the classic appeal of retro gaming hardware.
However, what you're looking for in a controller will ultimately depend on your end goal. Here are some of our favorite PC gaming controllers—guaranteed to satisfy users that want the best of the best and users who don't want to spend more than they need to for a quality experience.
1 – All-around best wireless
The all-around best wireless controller goes to the SN30 Pro+ by 8bitdo. It has more than enough buttons and analog sticks for modern titles with the classic style of the SNES controller worked into the design. However, this controller also has two giant wing-like handles jutting from the body, like most modern controllers.
When looking for a wireless controller, you need a device that's easy to charge with considerable battery life. This controller can last up to 20 hours and charges via USB. It has the style you want with the response times and versatility you need.
2 – All-around best wired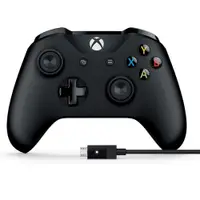 When it comes to the all-around best wired controller, it's hard to beat the classics. Microsoft has managed to make the wired controller experience satisfying with the Xbox One Wired controller—but let's be honest, how difficult can the process really be?
At the end of the day, this is a quality controller compatible with many devices using a USB interface. It's a handy PC controller that's useful to have around, especially if you're a sucker for Raspberry Pi projects. It has the quality standards of modern hardware with a well-known brand to ensure its reputation.
3 – Best budget PC controller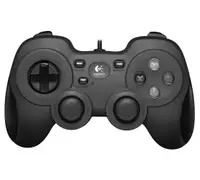 Gaming on the PC shouldn't cost you an arm and a leg. If you want a quality piece of hardware without emptying your wallet, you can't go wrong with the Logitech F310 gamepad.
This is a wired controller with a low price point of less than $20 on Amazon. It doesn't have the sleek design of an Xbox One controller, but it's more than ready to take on your favorite titles. If you want something effective and affordable, this is your best bet.
4 – Best Bluetooth controller for PC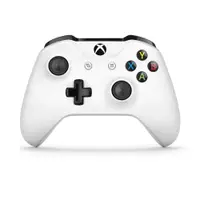 Bluetooth controllers are really handy to have around, especially if you like mobile gaming as they're often compatible with most major smartphones. Our top pick for PC gamers that want to use Bluetooth is the Xbox One Wireless controller.
Unlike wireless controllers, Bluetooth devices don't require additional dongles or USB adapters to connect. Just turn on Bluetooth pairing and load up a game. This Bluetooth controller from Microsoft can last up to 30 hours on a single charge.
5 – Best Nintendo 64 PC controller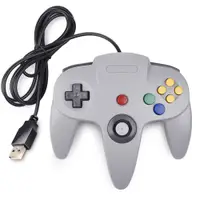 Sometimes you need a specific controller for a special occasion. If you want to play Nintendo 64 games, an Xbox controller just isn't going to cut it. Thankfully there are plenty of aftermarket N64 controllers available to complete the experience.
For Nintendo 64 fans, we recommend the Saffun N64 controller. It's a wired device with a price of just $15.99 on Amazon. This controller has the shape you want for the console you love.
6 – Best NES controller for PC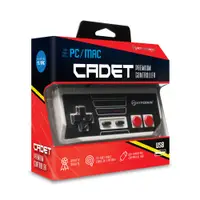 Emulating retro consoles on most modern PCs is easy. The power of today's average computer makes it possible to run some of the most intense titles from decades past without so much as a second thought. If you want the playthrough to feel right, however, you'll need a controller that fits the occasion. (We even turned one of these NES controllers into a retro-gaming rig!)
For NES fans, we recommend the Premium NES controller from Hyperkin. It looks almost just like the original controller and feels comfortably familiar in your hands. You can grab a pair on Amazon in a two-pack for just $34.
7 – Best SNES controller for PC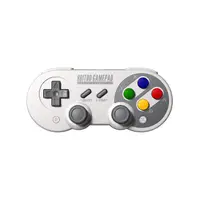 SNES users can't get by with an NES controller. They need more buttons and the shape is different. The iconic rectangle simply won't do for Super Nintendo games.
That's why we recommend the SF30 controller from 8bitdo for all of your SNES gaming needs. It has the look, feel, and compatibility necessary to recreate the nostalgic vibes you want from a Super Nintendo. (And check out our all-in-one RetroPie enabled gaming rig built into an original SNES controller!
8 – Best PlayStation controller for PC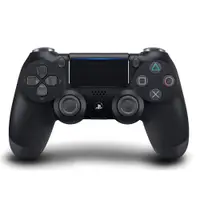 The PlayStation franchise is well-known and renowned for its distinct and unique controller design. If you want to emulate PlayStation games, the modern PS4 controller is hands-down your best bet.
It has a shape very similar to the original console. The specs meet modern quality standards and are guaranteed to provide the results you would expect from Sony hardware.
9 – Best arcade controller for PC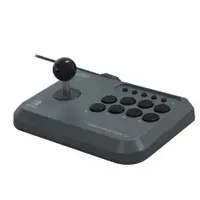 Arcade games are super easy to run on most PCs, all you need is the right emulator. The experience just doesn't hit the target with a keyboard and mouse, however. You need a proper arcade controller to really enjoy arcade emulation.
For arcade junkies, we recommend the Switch Fighting Stick Mini. This controller is designed for the Nintendo Switch but is compatible with a variety of devices, including PCs, and is guaranteed to eliminate your need for rolls of quarters. It has a joystick and several arcade buttons housed in a sleek black case.