30 Worst Rated Games on Steam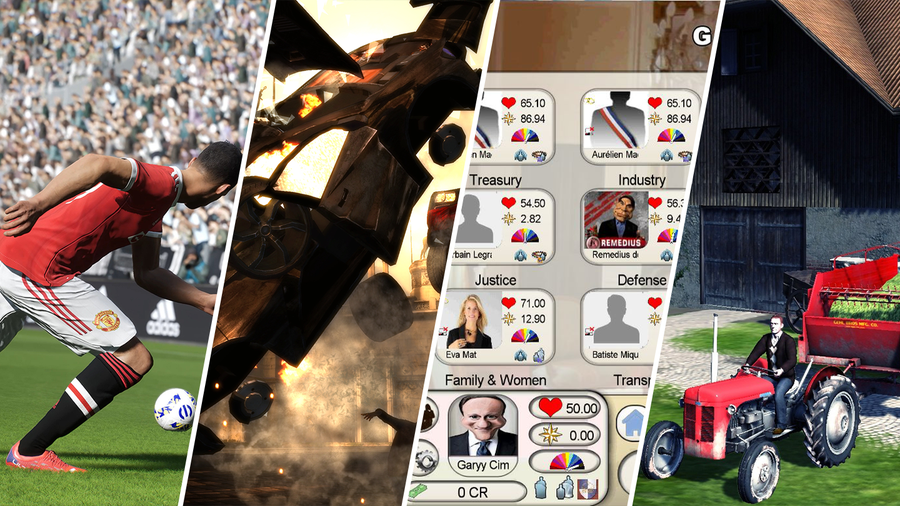 September 29, 2023
35 minutes
What you'll need
Interests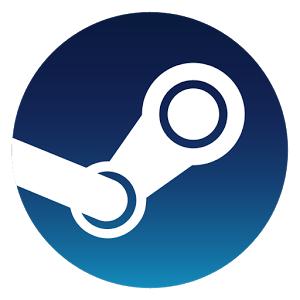 Steam
x 1
Howchoo is reader-supported. As an Amazon Associate, we may earn a small affiliate commission at no cost to you when you buy through our links.
Posted in these interests: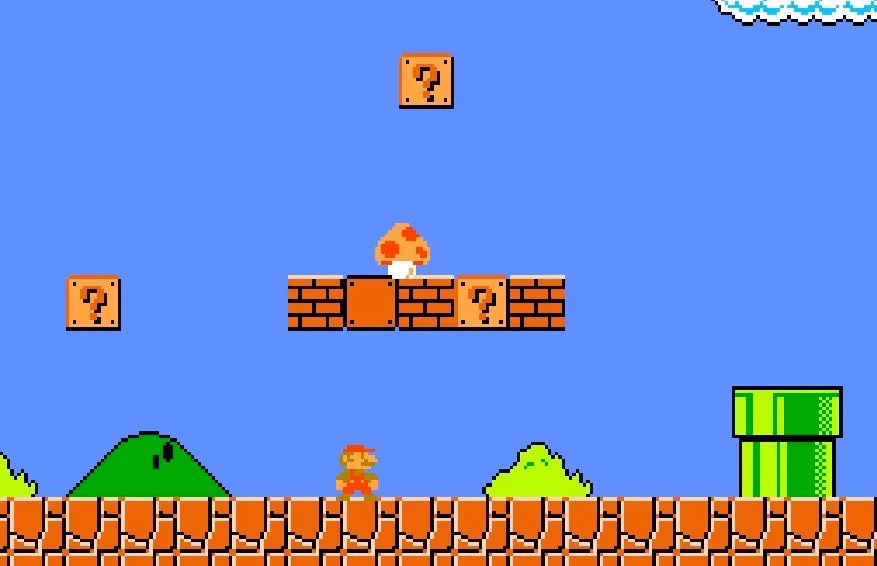 There are thousands of games on Steam at any moment! In 2020 alone, over 10,000 new games were released on Steam, which got us wondering what the worst of the worst are. So we dived into the extremely long list of every game on Steam to find which games people hated the most.
We learned a few things in this tedious and math filled journey. First, a lot of simulation games seem to be made solely for the cash grab, regardless how well they're made. Secondly, publishers and developers of bad games, just can't help but keep making bad games. As you'll notice in this list, there are quite a few developers and publishers who've released low quality games. Which begs the question: do they care more about developing games or making quick money?
And finally, the games that are listed here as the worst were also games that people were looking forward to. Which had us hopeful, because players aren't just review bombing as a trend, they genuinely were excited about a game's release. But it also had us disappointed at how the developer or publisher just didn't live up to their promises before a game's release.
How subjective is a Steam rating?
We'd be remiss if we didn't comment on the internet phenomenon that is "review bombing". Some games have such a bad release that users bombard Steam with negative reviews. A most recent example would be Battlefield 2042. However, as with every form of digital media, the reviews can change or improve over time. So while our scoring is objective to the numbers, and not our opinions, the numbers themselves could still be subject to the majority opinions of the internet subculture.
How did we rank by Steam rating?
The steam rating used data directly from Steam's website and their own listing of every game available, sorted by user reviews. We used two inputs: the number of positive reviews and the total number of reviews. In a basic math formula, we calculate the percentage of a positive Steam rating: positive reviews ÷ total reviews X 100.
The games were then ordered based on the number of reviews in total. For example, two games may have zero positive reviews, yet the one with the most total reviews would be considered "worse" since there was more community engagement.
30 – Nuclear Power Station Creator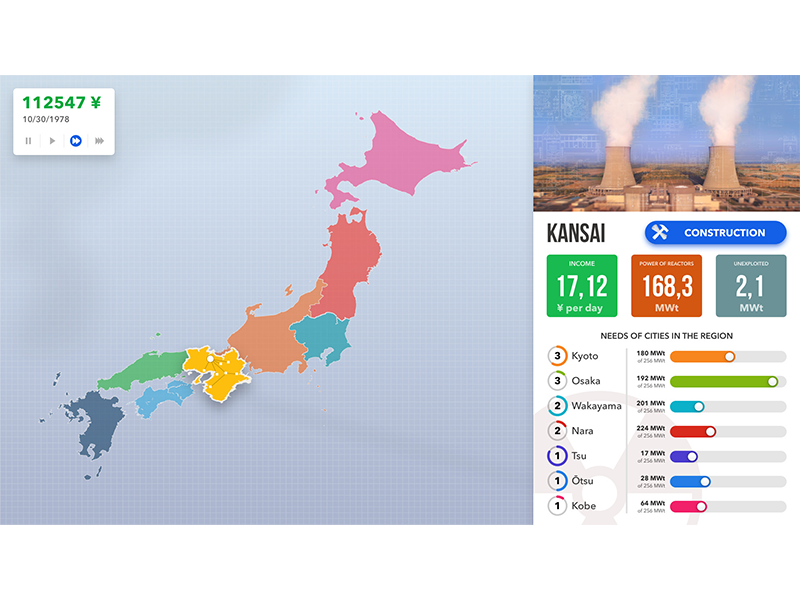 Another poor release by Tap by Tap! Nuclear Power Station Creator is a strategy game focused on developing and improving a nuclear power plant. Very quickly into starting the game, players can no longer progress, with little to no tutorial on how to actually play.
Price
Release Date
Feb 8, 2019
Developer
Tap by Tap
Publisher
Tap by Tap
29 – Front Page Sports Football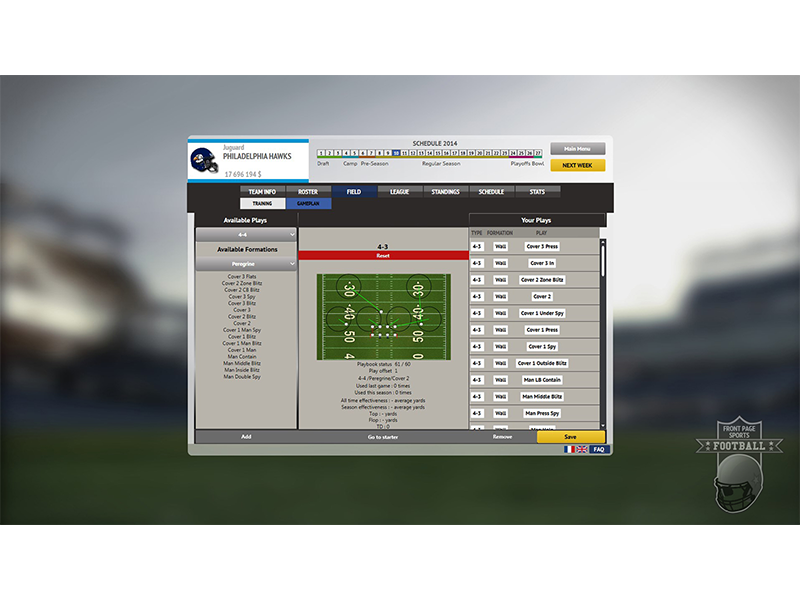 There are much better sports strategy games than Front Page Sports Football. Not only are some game rules just wrong, but it lacks customization, quality graphics of any kind, and next to none tutorial. As one review wrote, "The only reason I still own this is because Steam refunds didn't exist back then."
Price
Release Date
Oct 2, 2014
Developer
Cyanide Studio
Publisher
Cyanide Studio, Nacon
28 – Art of Murder – The Secret Files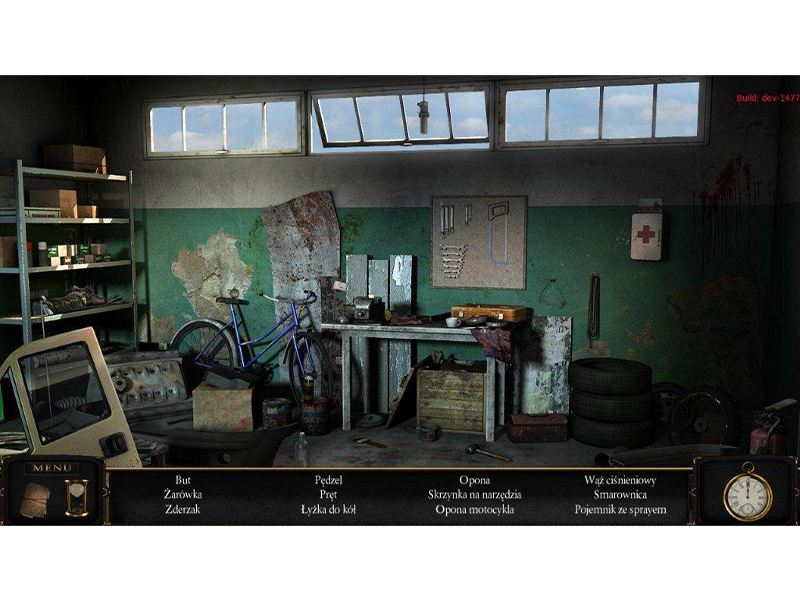 Considering how poor this game rates, you'd think it'd be one of its kind. You'd be wrong! The Secret Files is one of five Art of Murder games made by City Interactive S.A. Players struggled to get through this game mainly because of how poor the gameplay mechanics were. There is no real story to the game, seeming to be more like a bunch of puzzles put together without voice acting. There are much better titles than this in the hidden object genre.
Price
Release Date
Jul 13, 2018
Developer
City Interactive S.A.
Publisher
City Interactive S.A.
27 – Eternity's Child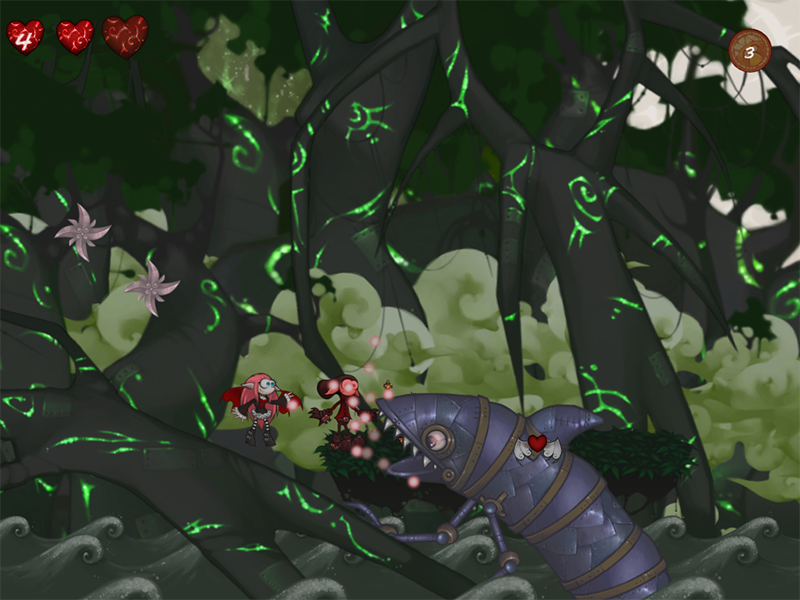 The hand drawn art makes this platformer seem like it'd be finished and enjoyable. To the contrary, Eternity's Child has bad control mechanics and levels that seemed to not have been playtested. The game's ending is satisfying, leaving things open-ended with no conclusion in sight since it's been abandoned by developers.
Price
Release Date
Jul 31, 2008
Developer
Luc Bernard, Silver Sphere Studios
Publisher
Silver Sphere Studios
26 – Cyber Team Manager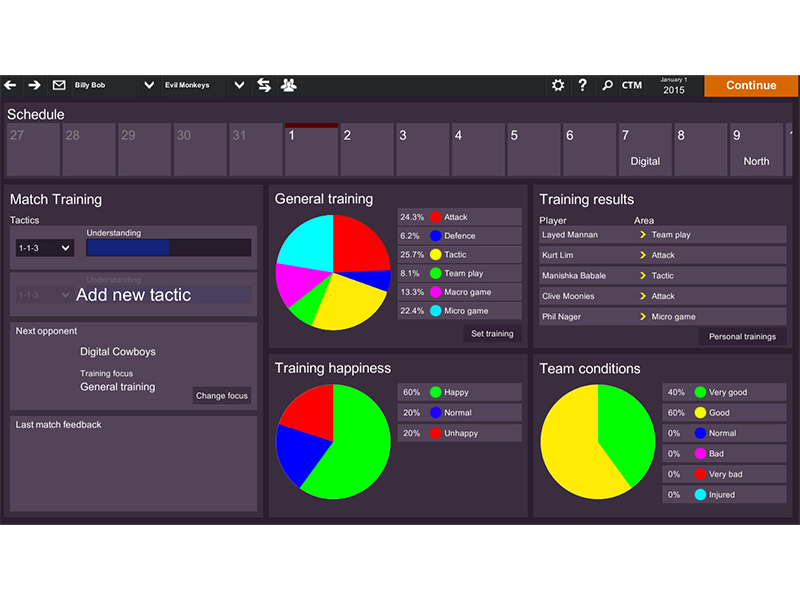 Cyber Team Manager is an esports team simulator. We'd say consider it a discount version of other (better) games of its kind, but that'd be generous. For $5 you can own a game that isn't close to completion, has no tutorial, or even sound options. Even the developer stated this on the Steam page, "Don't recommend to buy the game in current stance. Buy only if you want to support the dev process."
Price
Release Date
Jan 18, 2016
Developer
The Tambourine
Publisher
The Tambourine
25 – Jurassic Island: The Dinosaur Zoo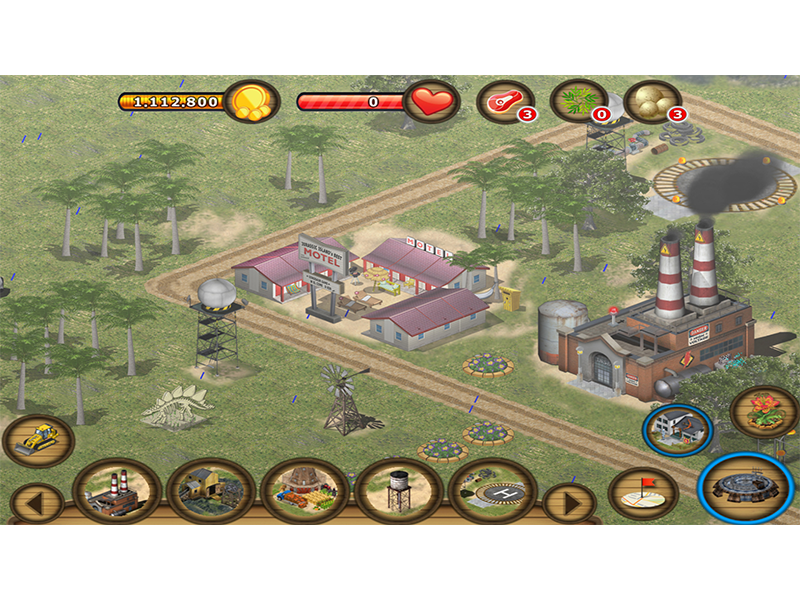 The most interesting thing about Jurassic Island: The Dinosaur Zoo is the reviews. One review says, "This game makes me want to jump off a burning building into a lake filled with radioactive alligators with buzz saws for teeth." There's no explanation of game mechanics, money is lost too quickly, and overall it just doesn't work.
Price
Release Date
Nov 23, 2015
Developer
Framelinenetwork
Publisher
Framelinenetwork
24 – The Tower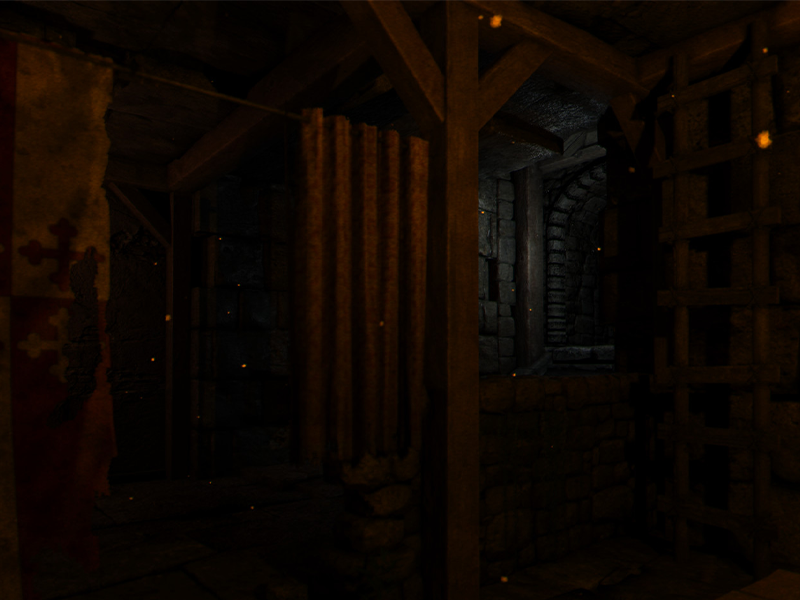 What could have been a decent low-price horror game, turned into a constant reminder of early access game scams. The developer Narrow Monolith is seemingly known in the Steam community for creating a new game, remaking it, and repeating the cycle without supporting any of their games. With a broken saving menu and generally poor gameplay and plot, The Tower is not worth even the $0.99 price point.
Price
Release Date
Aug 4, 2014
Developer
Narrow Monolith
Publisher
Narrow Monolith
23 – World Of Leaders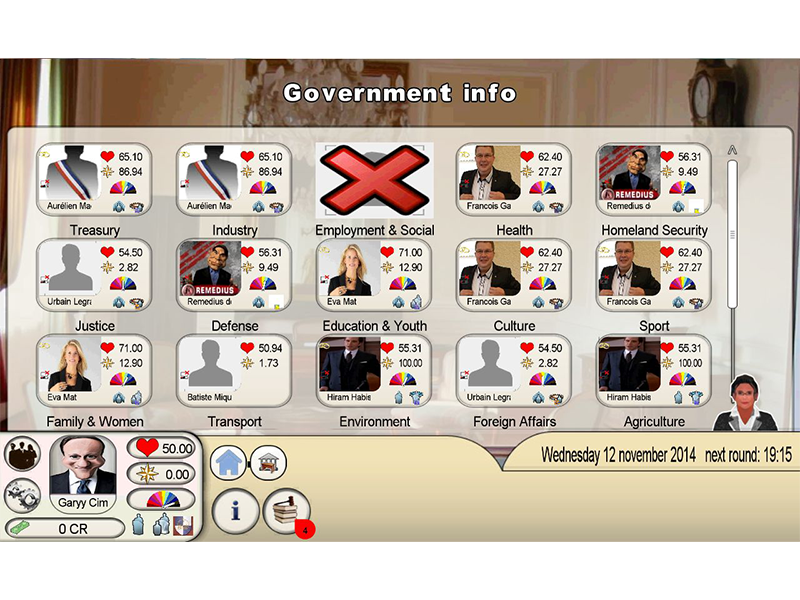 Upon first glance, World Of Leaders reminds us of a Windows 95 PC game. However, it was released over a decade after the OS became obsolete. Ignoring the poor photo ratios, misspellings, and possibly copyrighted graphics, World of Leader has tons of lag, annoying AI assistant, and poor plot. Surprisingly, this resource management-type game required an online server in order to run, which is no longer available. However, the developer has continued to make similar games, though the price point is outrageous for the mediocre games they make.
Price
Release Date
Dec 17, 2014
Developer
Eversim
Publisher
Eversim
22 – Vigil: Blood Bitterness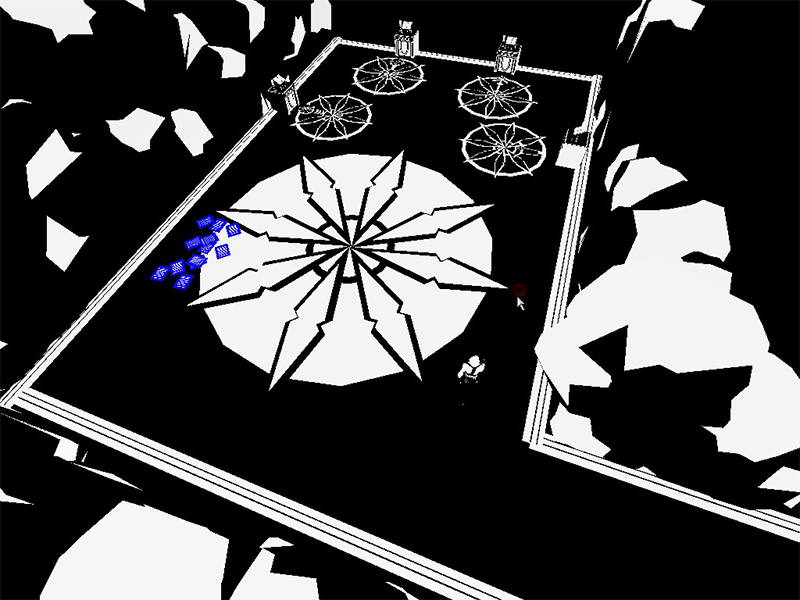 Vigil is a puzzle RPG adventure that has a unique gothic horror style, but it doesn't make up for the lack of gameplay and technical prowess. In order to even play the game, you have to first download the demo for it to register that you own a license for the full game. Once you get into the game, it's filled with glitches, inconvenient camera angles, and cutscenes that refuse to play on more modern PCs.
Price
No longer available for purchase
Release Date
Jun 29, 2007
Developer
Freegamer
21 – Patterns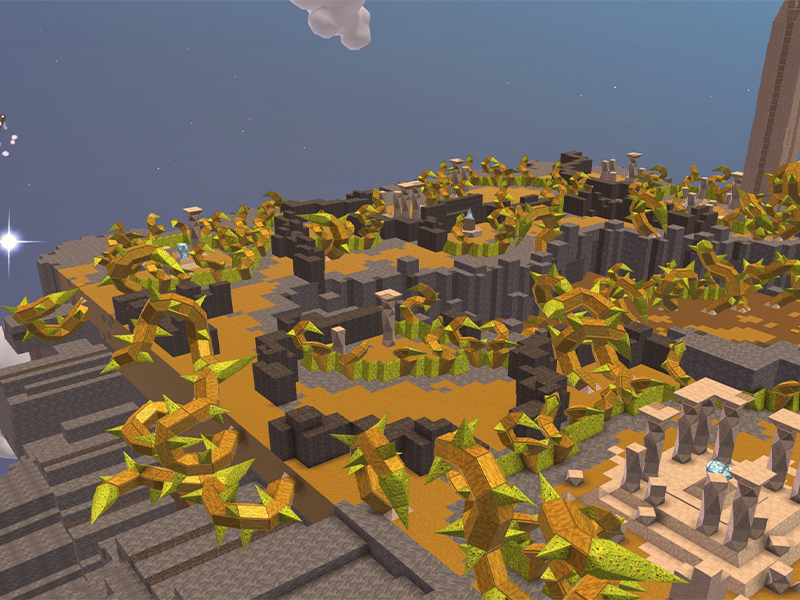 While no longer available for sale, it's still important to put on this list. Whether Patterns failed because of unattainable goals, or just because of poor developers, remains to be seen. IGN speculated that Patterns could be the new Minecraft, but just after release (or possibly before) the developers stopped supporting the game. At least they had the courtesy to remove the game from Steam rather than leaving it up for profit only.
Price
No longer available for purchase
Release Date
2012
Developer
Linden Lab, Free Range Games
Publisher
Linden Lab
20 – NEW LIFE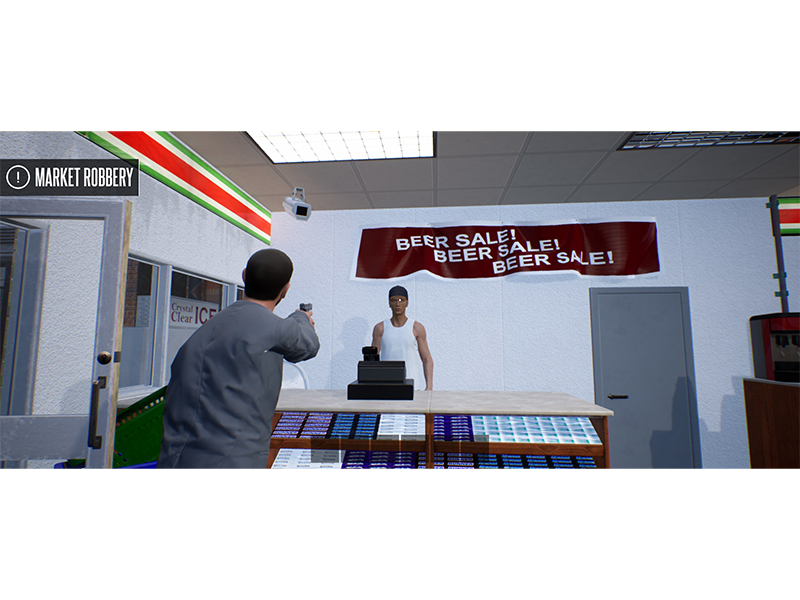 NEW LIFE is a multiplayer simulation game where players can take on any role they want to make money and survive. It's fraught with glitches and just generally feels like an unfinished game. Most reviews say that the game has big potential, but the developers just seemed to have released too soon and have little intention of improving upon it.
Price
Release Date
Aug 12, 2019
Developer
Denside Studios
Publisher
Denside Studios
19 – Pro Gamer Manager 2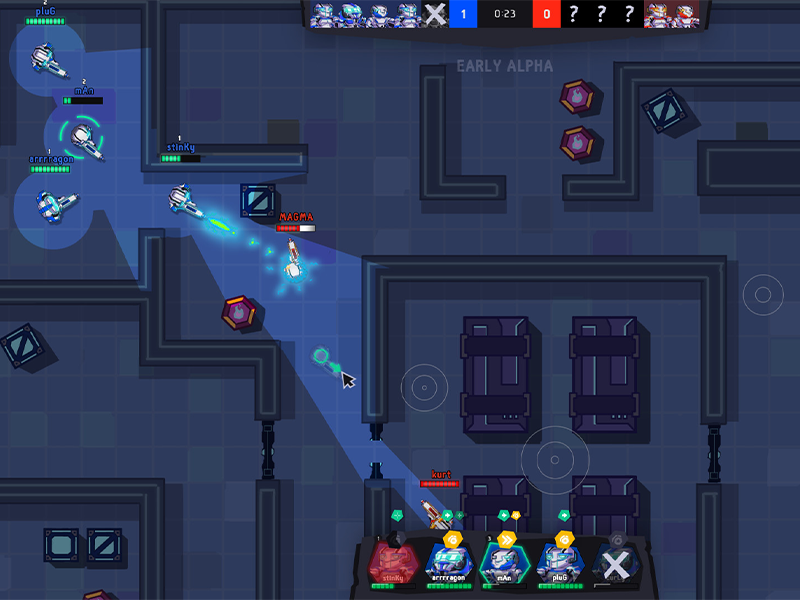 For simulation lovers, Pro Gamer Manager 2 would normally fulfill the niche. However, it fell flat when it comes to actually being a game. Filled with bugs, it seems almost pointless in trying to even progress in the game.
Price
$19.99
Release Date
Oct 5, 2017
Developer
Millenway
Publisher
Millenway
18 – Professional Farmer 2017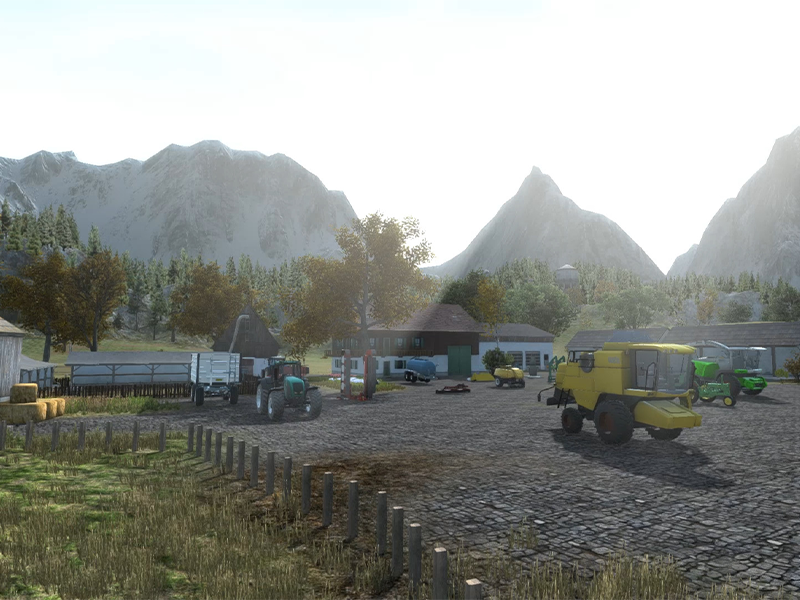 Professional Farmer 2017 has one thing that modern gamers don't want to deal with: loading screens. With minimal things to actually do in the game, adding in loading screens for each area only makes players more frustrated. The UI is difficult for players to grasp, not to mention if they even manage to play the game, considering how frequently it lags and crashes.
Price
Release Date
Mar 23, 2016
Developer
VIS-Games
Publisher
United Independent Entertainment GmbH
17 – World Basketball Tycoon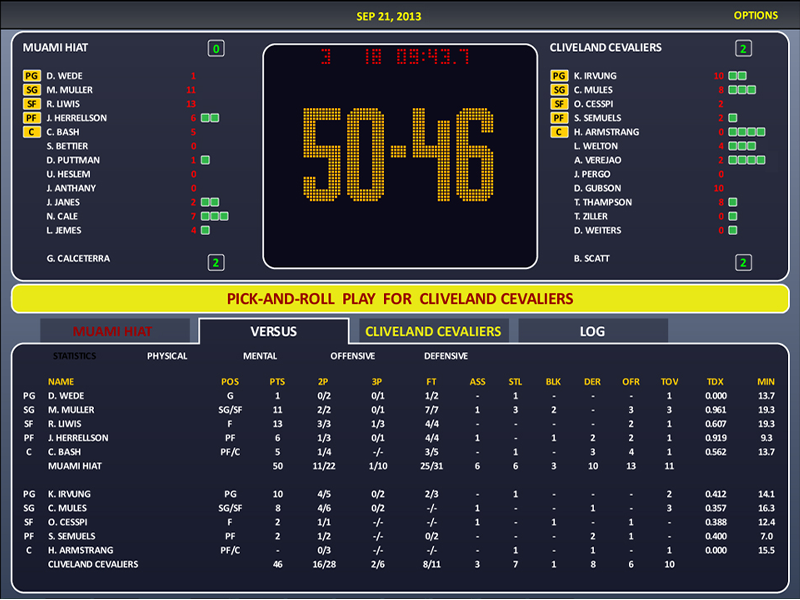 Rather than debate the reasoning as to why sports management games do so poorly, we'll just tell you not to buy World Basketball Tycoon. The UI is unintuitive, causing players to become frustrated with having to constantly switch to a different window. Many reviews claim that the game feels more like an idler because of how much they have to wait around for progress.
Price
Release Date
Nov 18, 2013
Publisher
Strategy First
16 – Age of Survival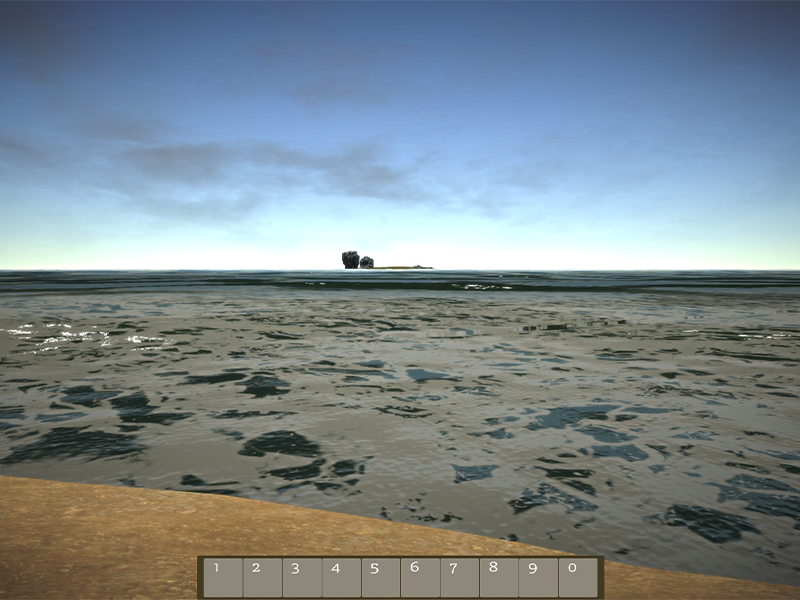 As the name implies, Age of Survival is about surviving while stranded on an island. The developers have openly admitted that the game was forced out and unplayable. Which is backed up by the many reviews that mention bugs, glitches, and poor quality.
Price
Release Date
Aug 25, 2015
Developer
Seattletek
Publisher
Seattletek
15 – World Ship Simulator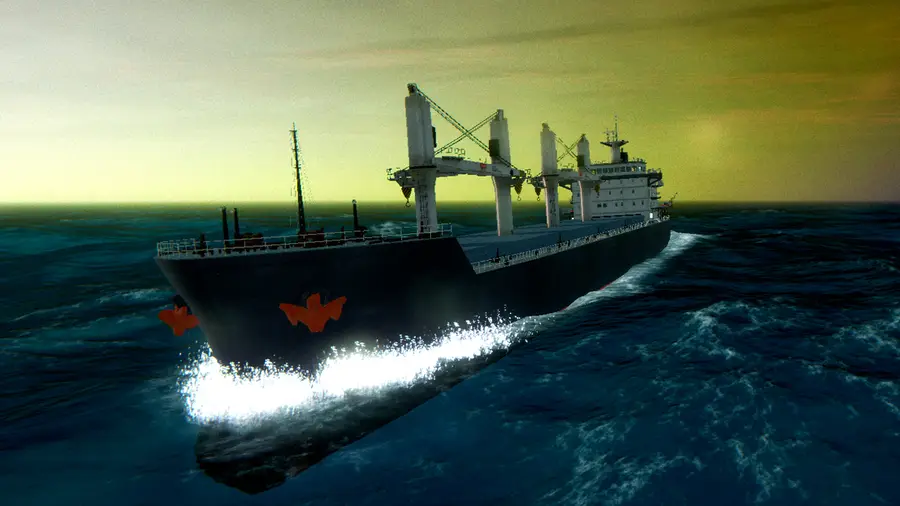 In theory, a ship driving simulation game sounds cool and relaxing. World Ship Simulator is anything but. While the graphics are barely passable on the ocean, don't even bother trying to enter the harbor building. The game becomes unplayable and slows to a crawl, unfixable by changing any of the graphical settings. This is the tip of the Titanic sized iceberg of issues with this game.
Price
Release Date
Nov 4, 2016
Developer
Odin Game Studio
Publisher
Excalibur Publishing
14 – Race To Mars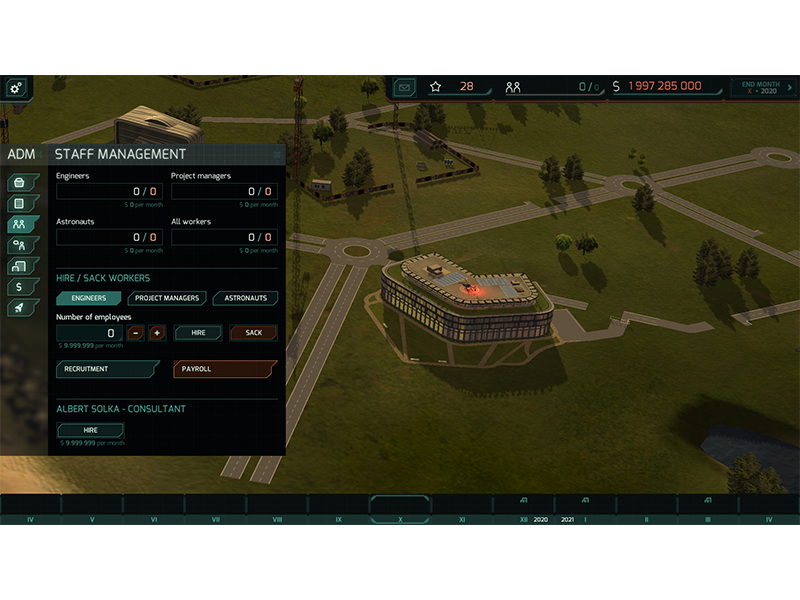 Race To Mars did so poorly upon early release that the developers have all but scrapped the name from their history of development. In fact, if you follow the red string of this game you'll see that developer INTERMARUM essentially reskinned the game under another name while the publisher, One More Level, has abandoned it.
Price
Release Date
Mar 7, 2014
Developer
INTERMARUM, One More Level
Publisher
One More Level
13 – Agricultural Simulator: Historical Farming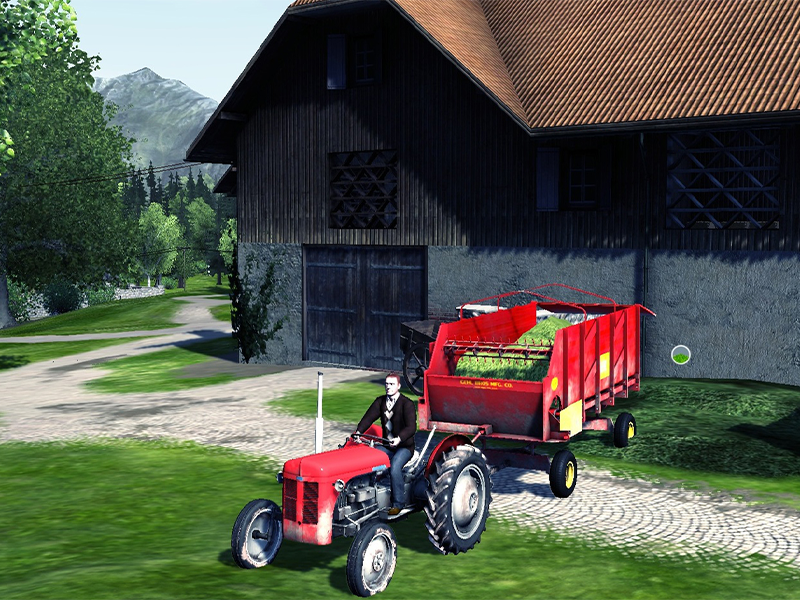 Historical Farming is a farming simulator with a very specific time niche: 1950 to 1970. There was an attempt on the developer's part to make a game, however, players struggled with even starting the game without a crash. Overall, we found that the reviews were more enjoyable than the actual game.
Price
Release Date
Nov 6, 2013
Developer
Actalogic
Publisher
United Independent Entertainment GmbH
12 – Towtruck Simulator 2015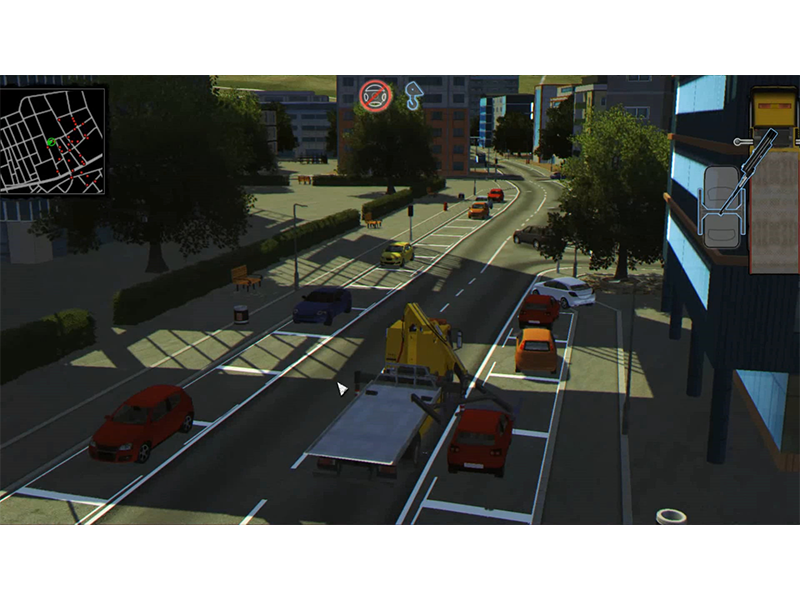 Ah, yes…our old friends United Independent Entertainment GmbH! In their long line of simulation games, Towtruck Simulator 2015 fits in perfectly. Much as how we all should be towards UIEG games, this simulator just refuses. What does it refuse? Everything! Players will get stuck with a car on their truck that the game doesn't register it. Sometimes physics will reject logic and your truck will suddenly flip upside down! Overall, don't both putting money towards a publisher that doesn't want to make a game people enjoy, they're just here for the profit.
Price
Release Date
Mar 11, 2014
Developer
United Independent Entertainment GmbH
Publisher
United Independent Entertainment GmbH
11 – Construction Machines 2014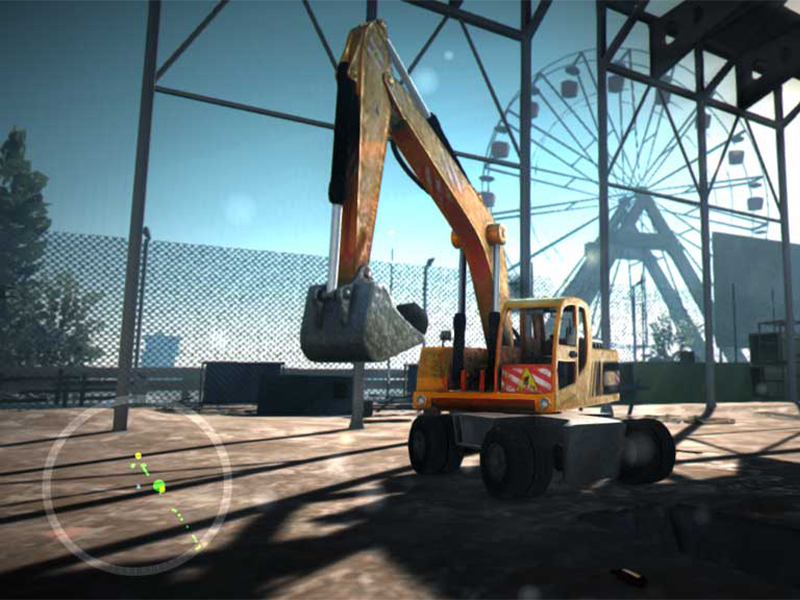 Much like one of its in-game contracts, Construction Machines 2014 is missing a lot. Poor optimization results in no control options, jerky handling, and sometimes screen hard locks. Also, forget about being able to navigate properly due to the terrible cameras.
Price
Release Date
Mar 28, 2014
Developer
GameCask
Publisher
GameCask
10 – Citadels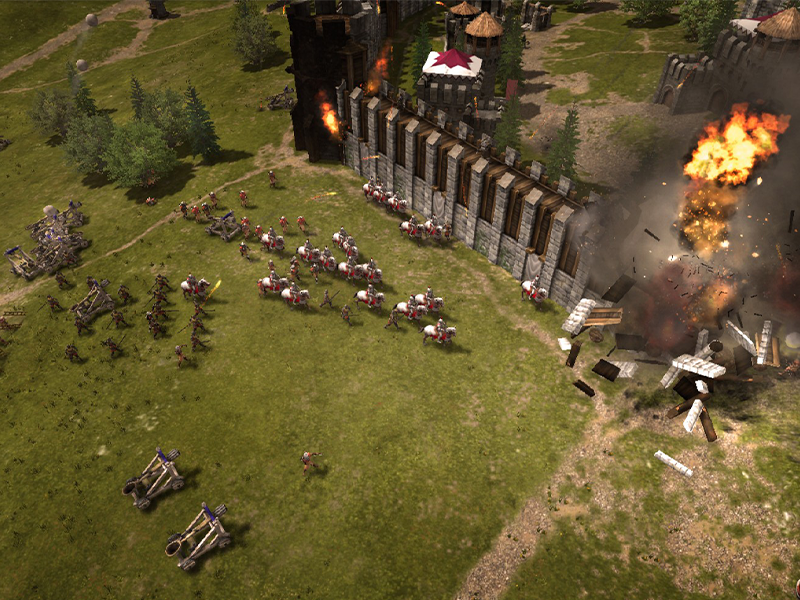 A medieval RTS, Citadels copies what other real time strategy games do, but fails to implement them properly. There's really no thought needed when playing, as spamming the basic military unit down will get the trick down in battle. The main campaign is unfinished, and the whole game is filled with bugs or flaws.
Price
Release Date
Jul 25, 2013
Developer
Games Distillery s.r.o.
Publisher
HandyGames
9 – Skyscraper Simulator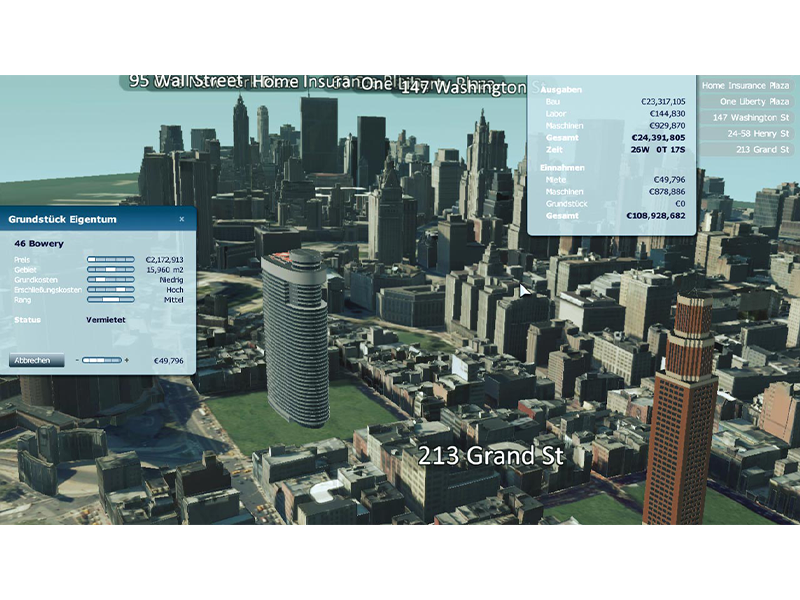 This construction simulator game promises a lot and fails to fulfill any of it. There's very little going for Skyscraper Simulator in both content and quality. As Steam reviewer Petrus Romanus states, this game is "shallower than the Instagram feed of a self-described 'influencer'."
Price
Release Date
Oct 21, 2013
Developer
Actalogic
Publisher
Libredia
8 – Godus Wars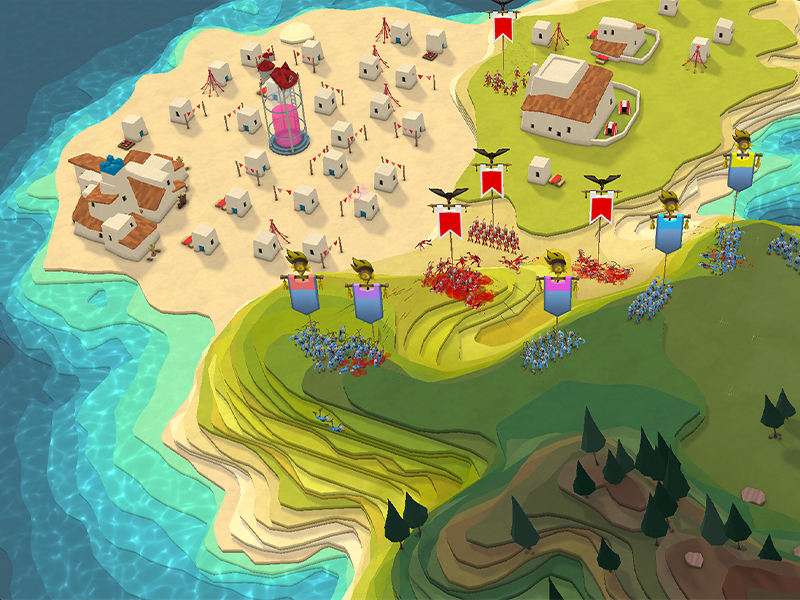 We'll preface this by telling you to just go play the mobile version of Godus Wars. The biggest issue with this god simulator, is that they didn't succeed in carrying over the touch mechanics of the mobile game onto PC. While it should be a relaxing simulation game, instead players are frustrated by crashes, lag, and general poor gameplay.
Price
Release Date
Feb 3, 2016
Developer
22cans
Publisher
22cans
7 – Game Tycoon 1.5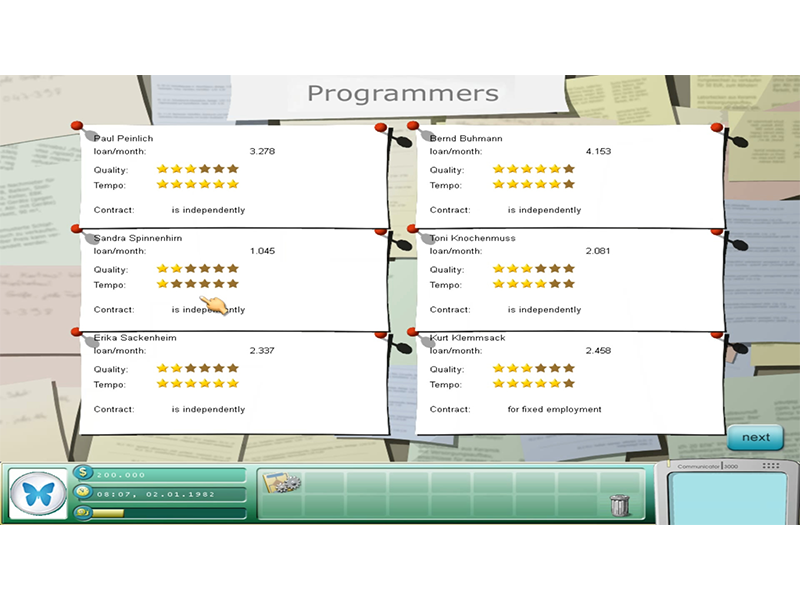 A game about making games that just made us sigh deeply. Not only is the game unresponsive, but it somehow causes PCs to lock up and users had to restart their computers. If they were able to play the game (or work their computer), players had to suffer through inefficient menus and locations. Rather than spend your money on Game Tycoon 1.5, check out a superior version like Game Dev Tycoon.
Price
Release Date
Feb 11, 2014
Developer
Sunlight Games
Publisher
Sunlight Games
6 – XIII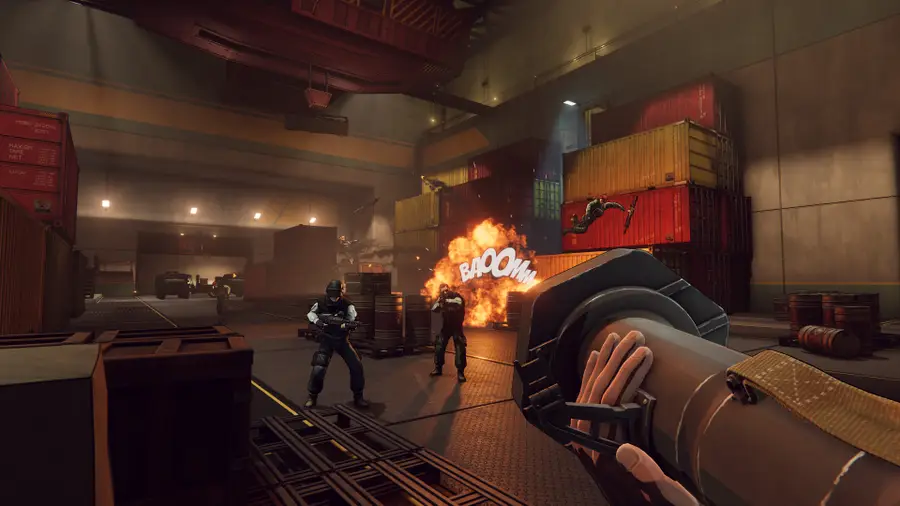 A remake of the original XIII developed in 2003 by Ubisoft, this version has better graphics but worse gameplay. Audio cuts in and out, characters glitched around, and general unpredictable controls. The story and graphics of the game can't make up for the cons in this case. Our recommendation is to just buy and play [the original game for only $5.99](https://store.steampowered.com/app/1170760/XIII__Classic/.
Price
Release Date
Nov 10, 2020
Developer
PlayMagic
Publisher
Microids
5 – Airport Simulator 2014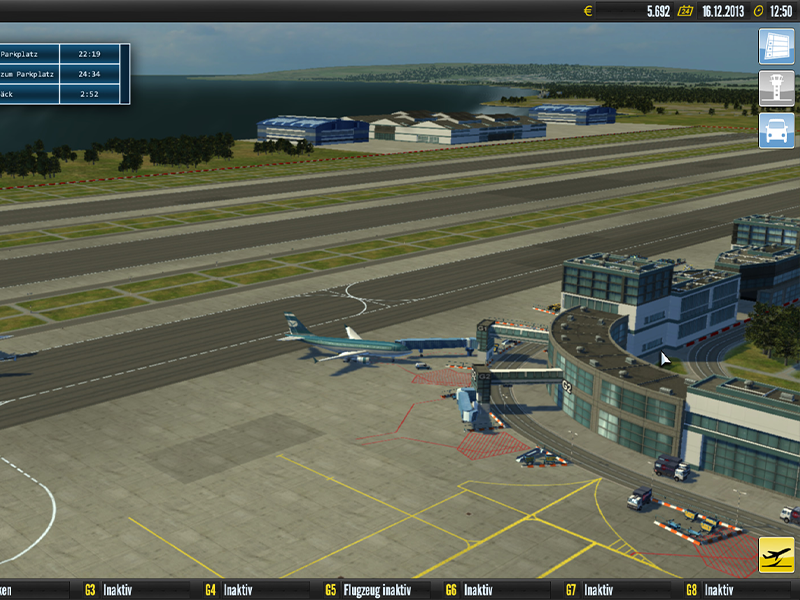 As on brand with UIEG's published games, Airport Simulator 2014 isn't worth the time and money. With no tutorial, repetitive gameplay with no payoff, and a lot of waiting around, you'd probably find more fun in an actual airport.
Price
Release Date
Dec 19, 2013
Developer
United Independent Entertainment GmbH
Publisher
United Independent Entertainment GmbH
4 – Kinetic Void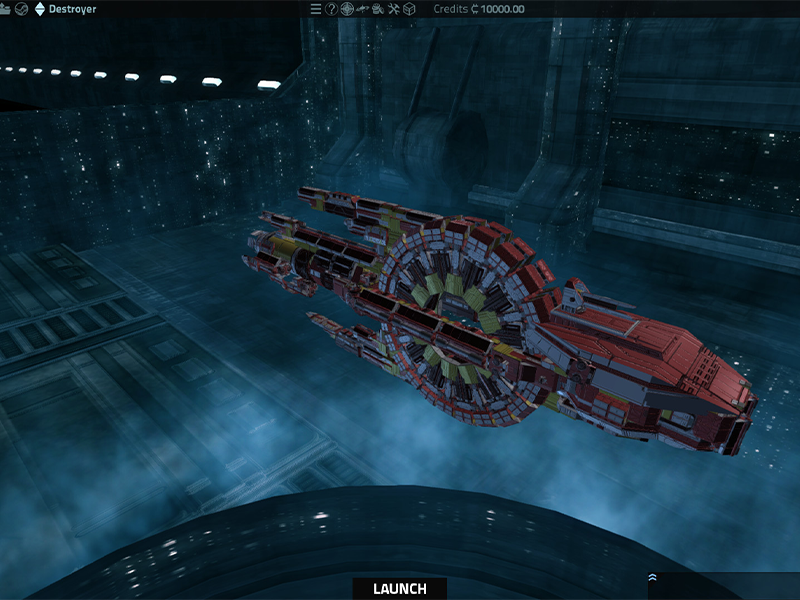 Perhaps the saddest part about Kinetic Void is its untapped potential. The mission system doesn't work, everything feels unfinished, and trade and inventory management is too complex. What could have been a great spaceship building game became an empty void of disappointment.
Price
Release Date
Nov 21, 2014
Developer
Badland Studio
Publisher
Badland Studio
3 – Flatout 3: Chaos & Destruction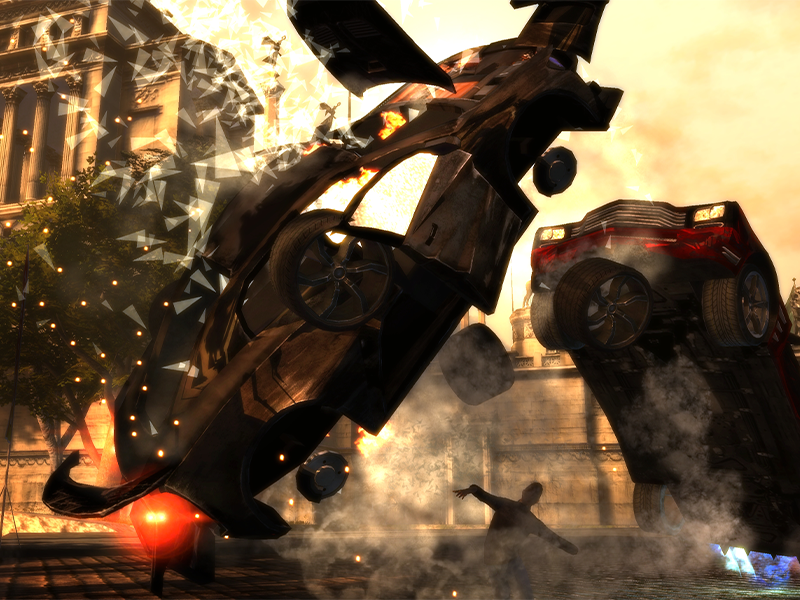 The third game in the racing franchise Flatout had players racing to refund the game. Flatout 3 is a mess of weird textures, screen resolution, and non-responsive gameplay. Perhaps the only thing going for it? Reviewer therealFloridaMan posted, "Still better than Fast and Furious Crossroads."
Price
Release Date
Dec 13, 2011
Developer
Team 6 Studios
Publisher
Strategy First
2 – Spacebase DF-9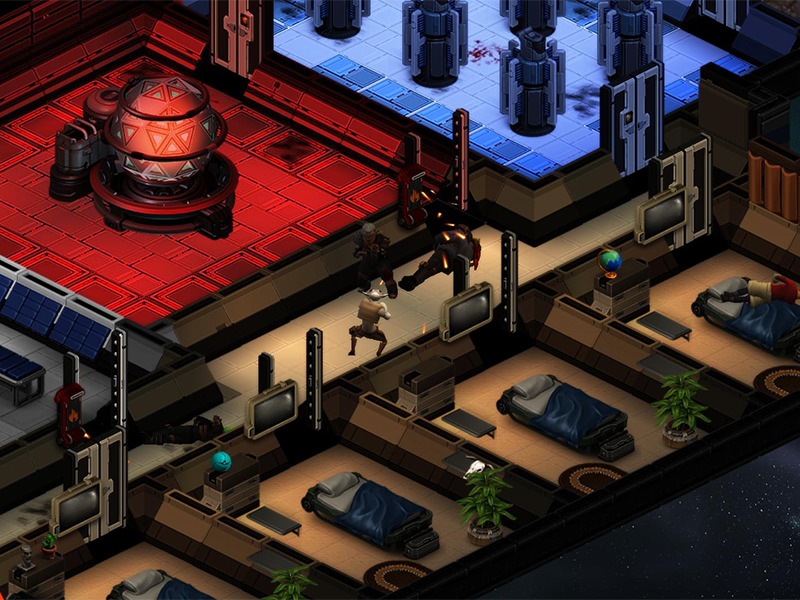 Spacebase DF-9 is a base building game set in space (obviously). We won't go into much depth with a description, since the developers decided not to do that with their own game. While many fans of the base-building genre could learn to somewhat enjoy this game, most would rather play a game with better mechanics and storyline.
Price
Release Date
Oct 27, 2014
Developer
Double Fine Productions
Publisher
Double Fine Productions
1 – eFootball 2022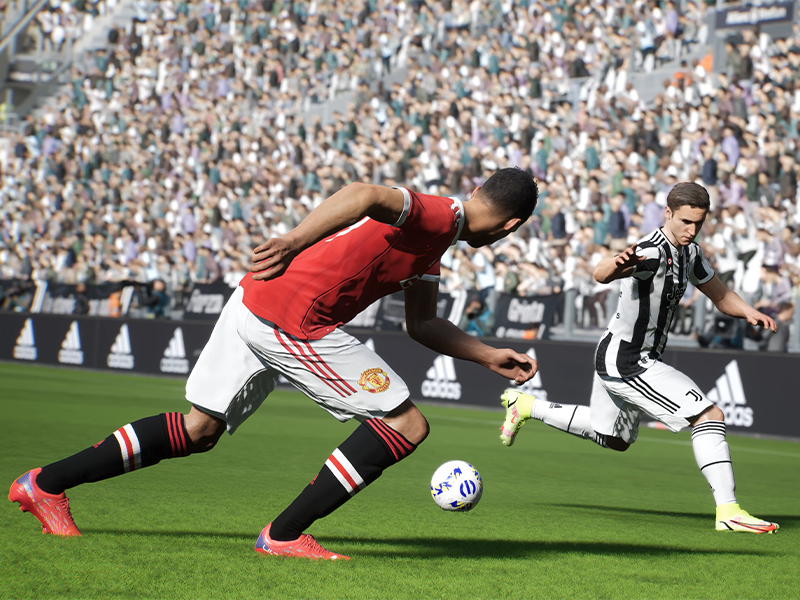 When you see a game published by Konami, you expect a decent and playable experience. However, eFootball 2022 doesn't fulfill those expectations. Players found this simulator to be slow, glitchy, and just unenjoyable for PC players. While the graphics look as good as FIFA, it just doesn't score as well. Which is a shame, since they had a chance to make a better and free competitor to the FIFA franchise.
Price
Release Date
Sep 29, 2021
Developer
Konami Digital Entertainment
Publisher
Konami Digital Entertainment