How to Set Up a Proxy Server on Your Mac Using SquidMan September 11, 2023
6 minutes
Interests
Posted in these interests: This guide will teach you how to set up a proxy server on macOS using SquidMan.
What's a proxy server?
A proxy server is a computer that sits between a user and the Internet, and when using a proxy, all traffic between the end user and any website they visit is channeled through the proxy server. There are a number of reasons to use a proxy server, and one common reason is to make it look like traffic is coming from the proxy server's location, not the end user's location. This can give users access to content that is restricted by location. Proxies can also provide other functionality like data encryption, caching, network optimizations, and more.
1 – Install SquidMan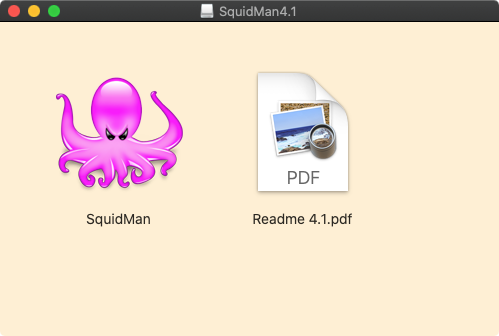 We're going to use Squid as our proxy. We're actually going to install SquidMan which is a manager for the Squid proxy cache. Installing SquidMan is all you need to get started.
Click here and download the appropriate version. The SquidMan version will depend on what version of OS X you're running.
After downloading SquidMan open the dmg file and move the SquidMan application into your Applications folder.
2 – Open the SquidMan app
You can open the app by using Finder to navigate to your Applications folder and clicking on the SquidMan icon.
Or you can simply type cmd + space bar, and search for squidman. The app will open up to the preferences page.
3 – Configure your proxy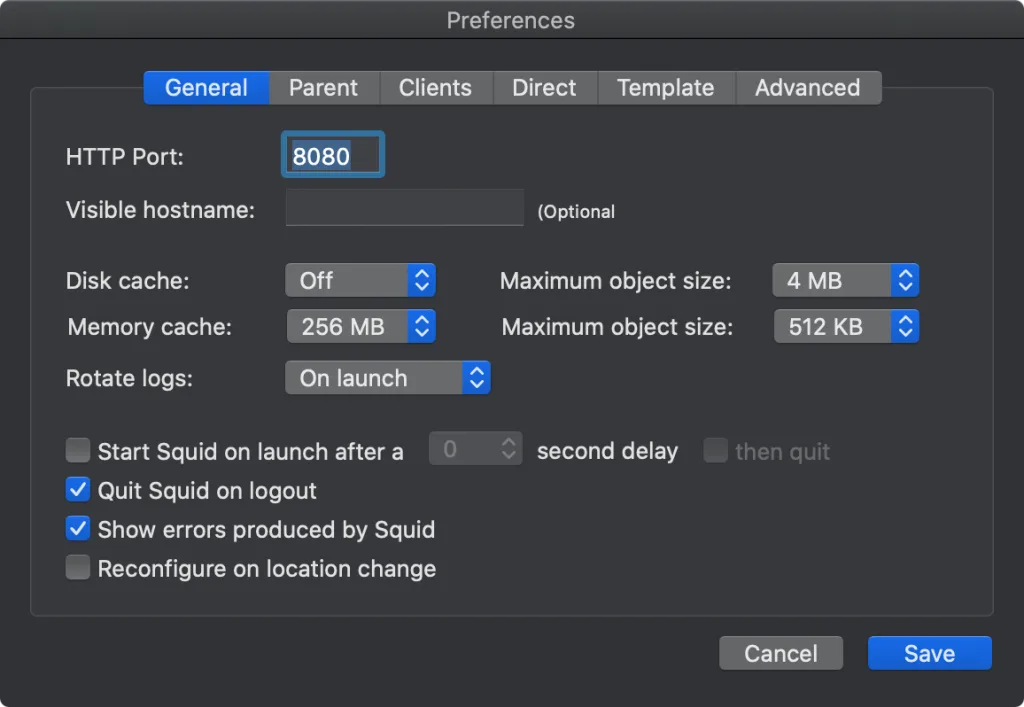 This guide won't cover all of the configuration details. No configuration is required for basic usage, but notice the default port is set to 8080.
Make sure to save your preferences.
4 – Enable the IP range for your client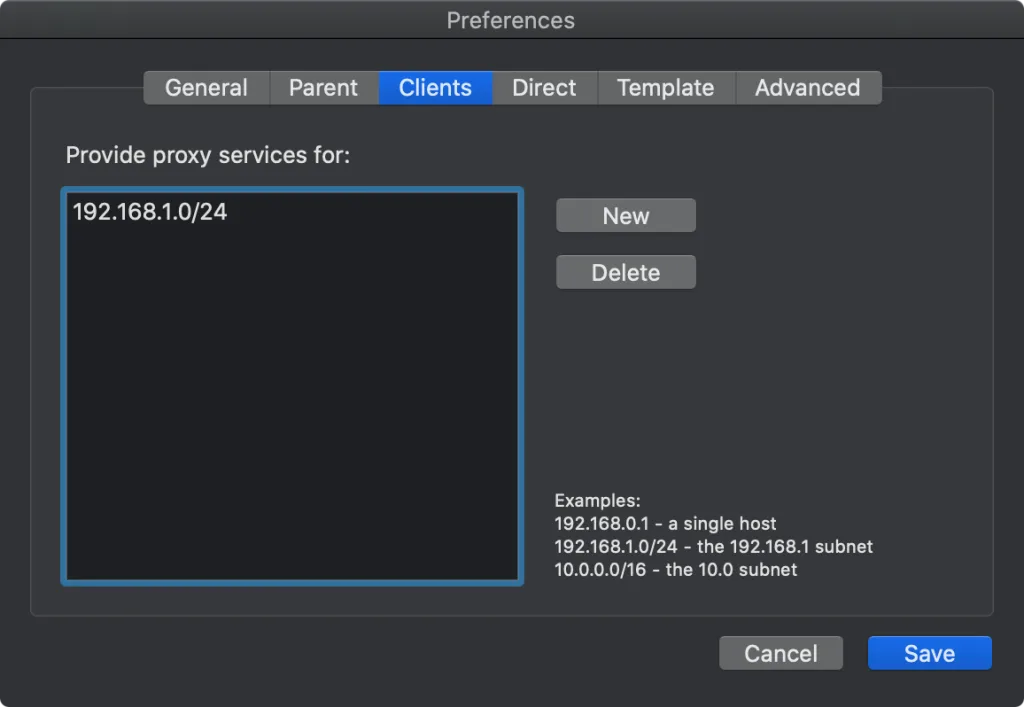 To connect to this proxy you'll need to enable the IP range for the client device you will connect with. To do this click on the Clients in SquidMan > Preferences. Then click on New, and add your IP range.
I used 192.168.1.0/24 to allow any device on my local network.
Click here for information on CIDR notation.
5 – Start the proxy server
Now you can simply click Start Squid to start the proxy server.
6 – Testing the proxy
I'm going to test on my iPhone. You can follow this guide for more details on configuring a proxy on your iPhone.

You'll need to get the IP address of your Macbook. To do so you can open up the Network Utility on your Macbook. Make sure the Wi-Fi interface (en0) is selected. Use the IP address shown for the server. The port will be 8080 unless you changed it.
Example details
Server: 192.168.1.244
Port: 8080