How to Install Multiple Fonts at Once on Mac into Font Book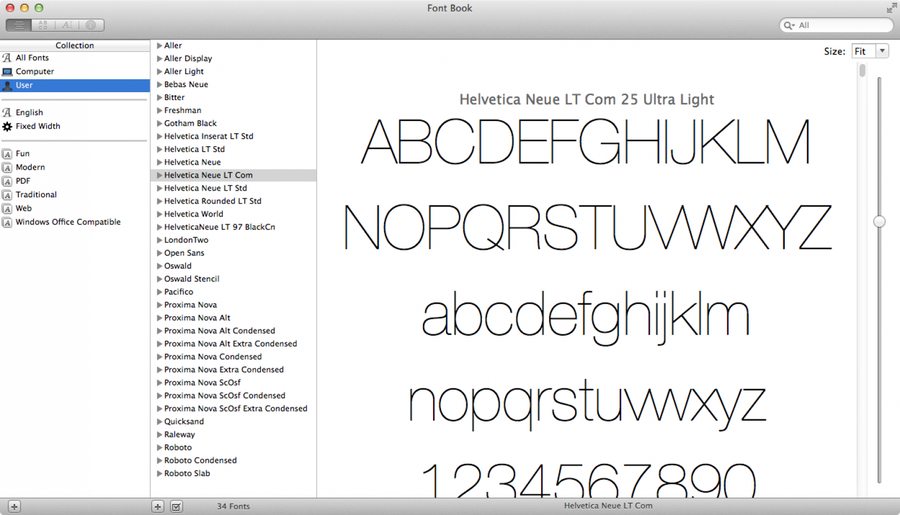 August 23, 2023
2 minutes
What you'll need
Interests Finder
x 1
Howchoo is reader-supported. As an Amazon Associate, we may earn a small affiliate commission at no cost to you when you buy through our links.
Posted in these interests: If you have several fonts to install, why install each one manually? You can batch install a bunch of fonts at once.
This guide will show you how to install multiple font files at once into Font Book on Mac.
1 – Locate your fonts in Finder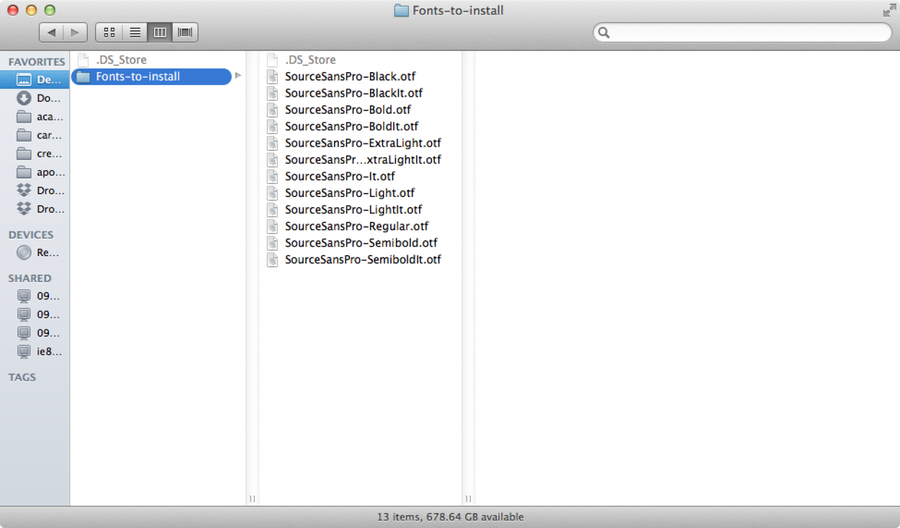 Open a new Finder window and locate the fonts you'd like to install.
2 – Open Font Book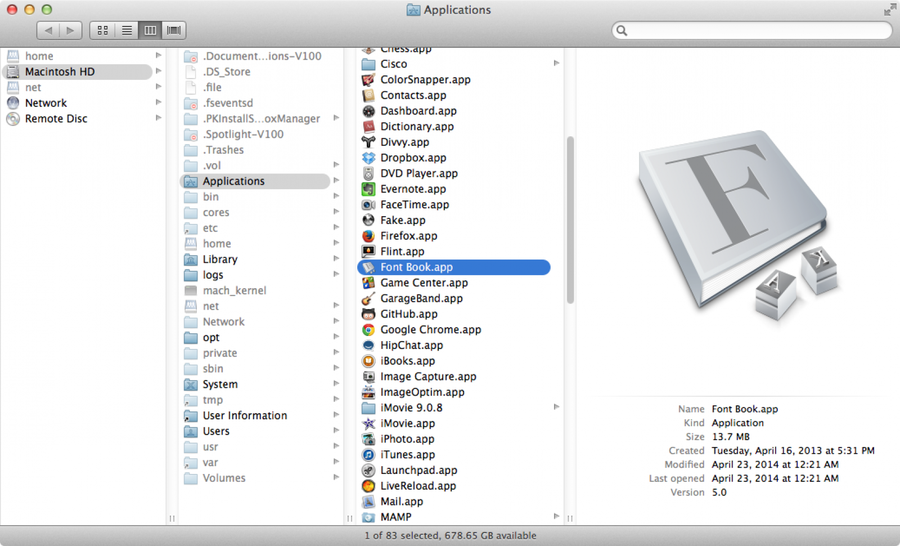 Navigate to Applications > Font Book (or open it using Spotlight).
3 – Batch install the fonts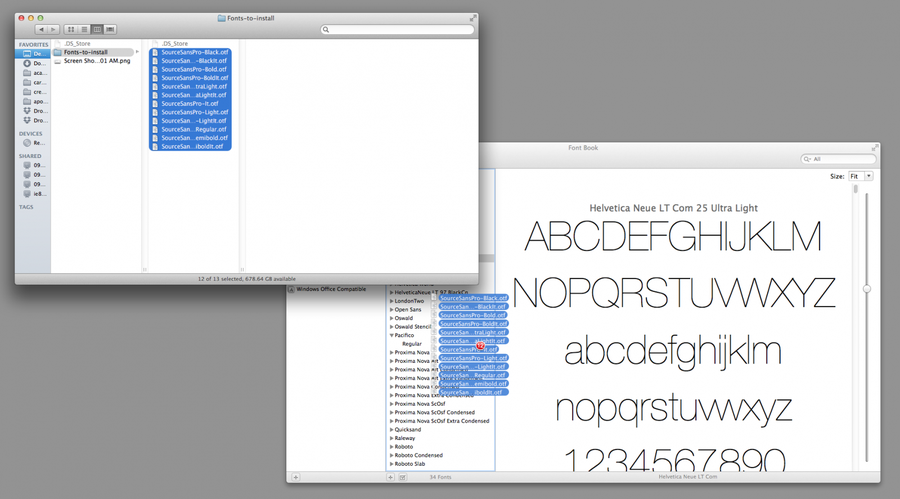 In Finder, highlight all the fonts you'd like to install and drag them into the Font Book window. You're done!
🛈 Note: if the fonts you're trying to install are corrupt or weren't designed properly, you may see an error message. If you'd like to continue with installation anyways, you can check the associated checkbox to continue with installation.