Best Block and Item Mods for Minecraft (Fabric)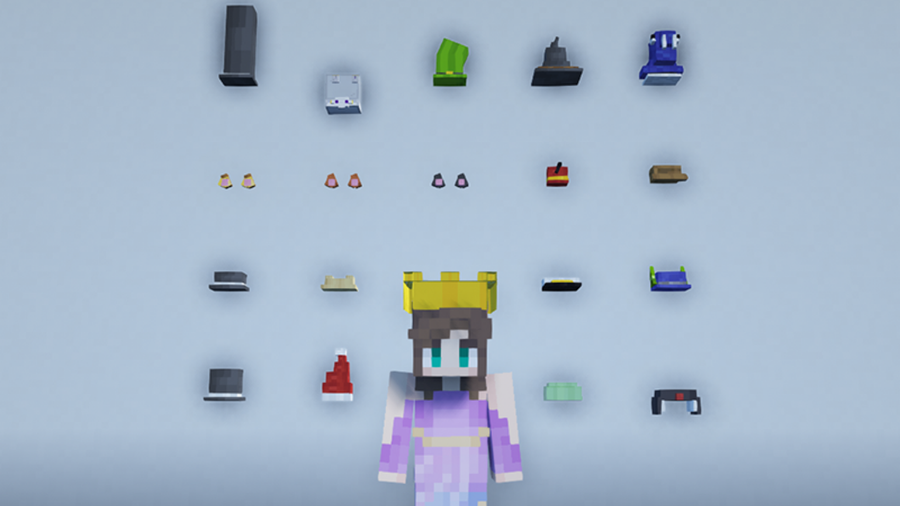 Fabric mods that improve or add new items and blocks to Minecraft!
September 29, 2023
17 minutes
Interests
Posted in these interests: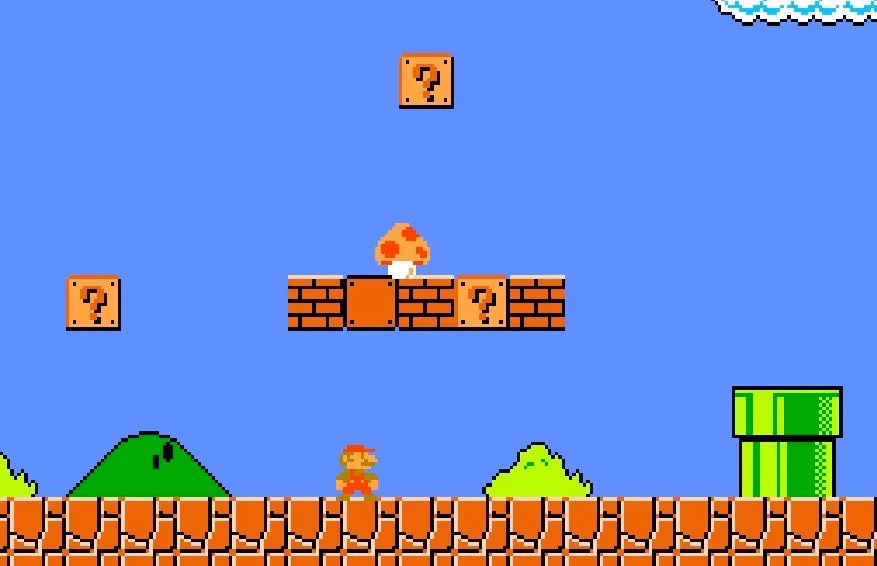 The variety of Minecraft blocks and ways to build with them is incredibly vast. As an avid Minecraft player, I've recently become obsessed with Fabric mods that add new blocks or items to the base game.
This guide will go through mods available for Minecraft Fabric that either improve or add new items and blocks to the game. This can be anything from decorations to storage to creating custom blocks. There are mods for nearly any aesthetic or style, so whether you're hosting a survival multiplayer server or playing alone, you'll find something below for any type of Minecraft player!
If you're interested in more mods for Minecraft, check out the Minecraft Forge interest!
Note that the game versions available may change since the time of publishing. Most photos were taken using BSL Shaders and Optifine in 1.16.5.
1 – Charm
By svenhjol
Game Versions: 1.12, 1.14, 1.16, 1.17
Inspired by Quark, Charm is a lightweight mod that adds some much-needed fixes and blocks to the game. There are wood variants for bookshelves, barrels, chests, and boats. It also adds some tweaks like campfires no longer damaging mobs, editable signs, and various new recipes.
2 – Adorn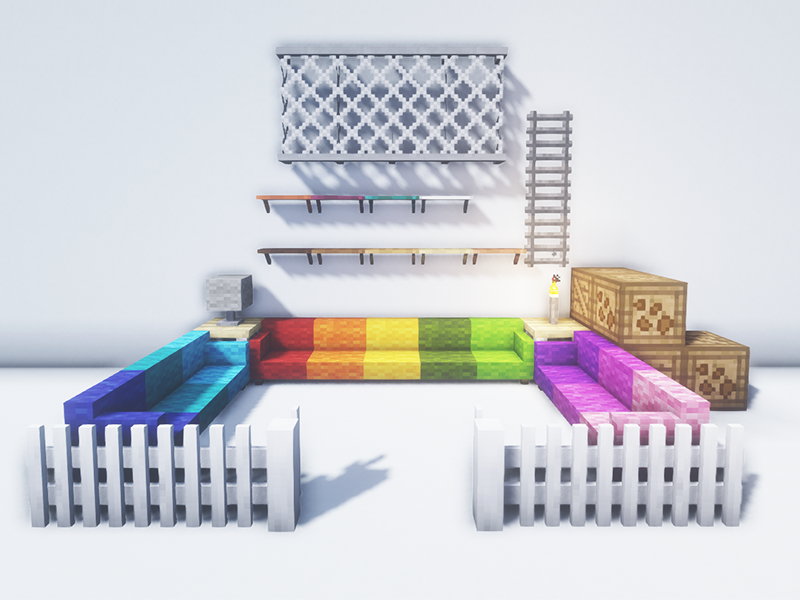 By Juicebus
Game Versions: 1.14, 1.15, 1.16, 1.17
This delightful mod adds in various furniture and decoration blocks like chairs, sofas, drawers, and even kitchen counters! Adorn is also compatible with biome mods and includes their block variants.
3 – Artifacts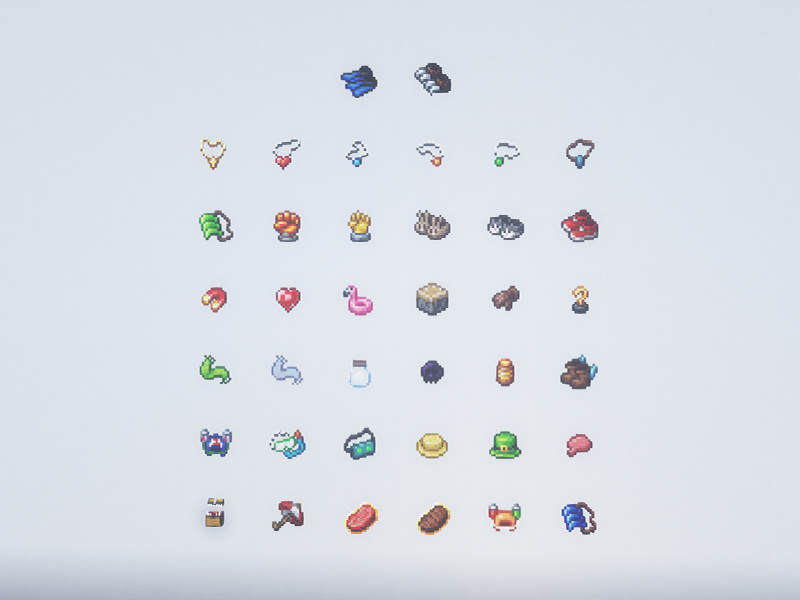 By florensie
Game Version: 1.16
This mod aims to make exploration more rewarding by adding a variety of powerful items which cannot be crafted. While some look silly, they each hold a purpose and unique effect for the player. Artifacts also adds a mimic mob, which spawn underground and look just like chests and drop artifacts when killed. Personally, I think they're one of the scariest mobs I've encountered in a modded world.
4 – Block Diversity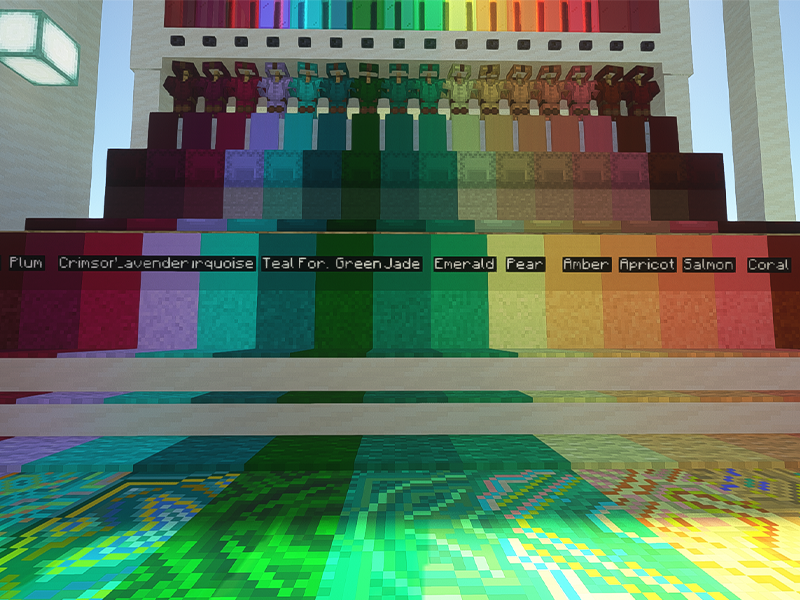 Game Versions: 1.15, 1.16
This is another fantastic building blocks mod for servers. Block Diversity adds 16 new colors to go with a handful of new block types. Some examples are plates, quarter slabs, pillars, carpeted stairs, and switches!
5 – Gate of Babylon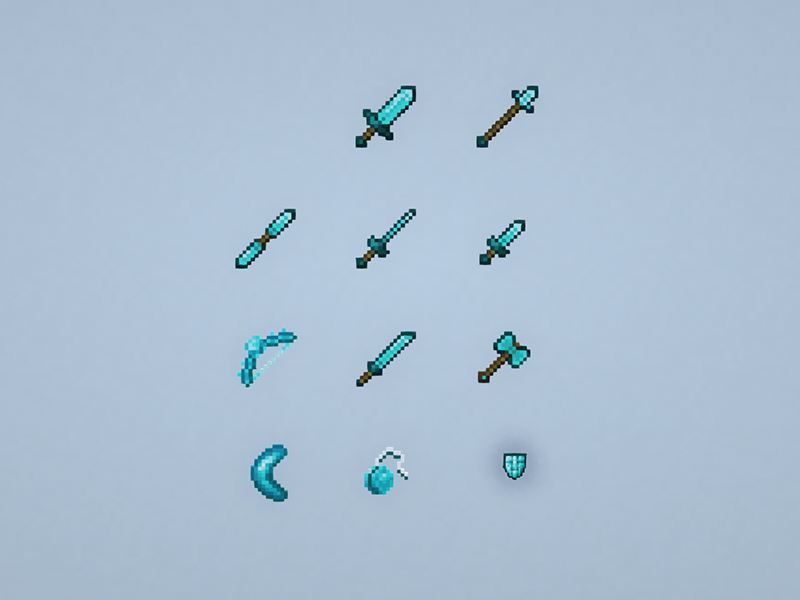 By Draylar1
Game Versions: 1.16, 1.17
If you're hosting a PVP server or competition, Gate of Babylon mod is perfect. It adds not only new armor and weapons, but also tools! A few new items to expect are yo-yos, spears, boomerangs, and broadswords!
6 – Mo Glass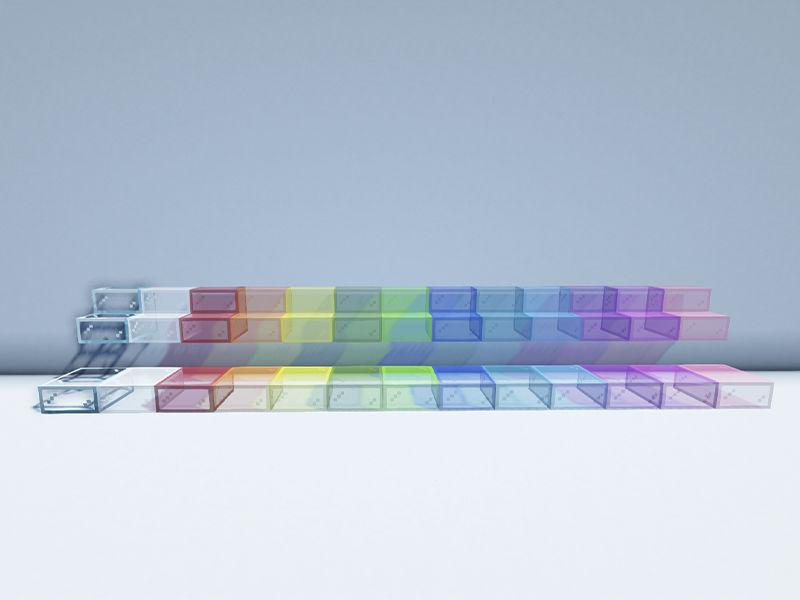 Game Versions: 1.14, 1.15, 1.16, 1.17
Glass blocks are one of the most used blocks in Minecraft, however, they do lack variation. The Mo Glass mod adds slabs and stairs made of clear and stained-glass! It also has working transparency, meaning when you look through one block, you can see an unobstructed view through another.
7 – Mo' Colors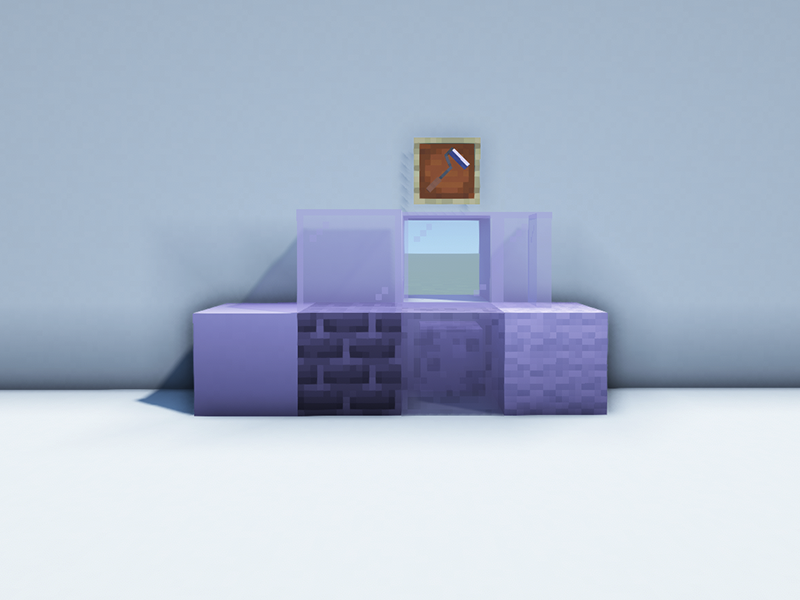 By GabrielHOlv
Game Versions: 1.16, 1.17
Mo' Colors mod adds a painter tool which players can then use to paint any wool, glass, concrete, slime, or bricks with a hex color code! Even slabs and stairs can be painted!
8 – Expanded Storage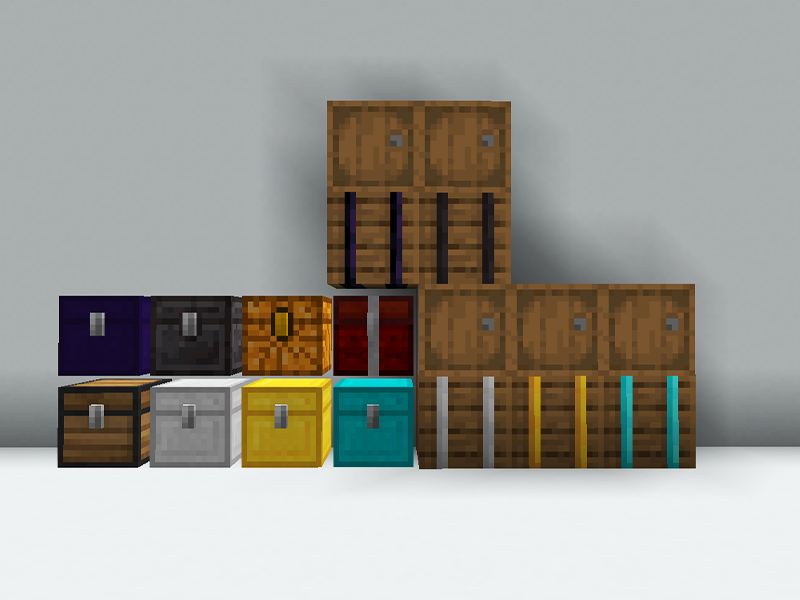 By NinjaPhenix
Game Versions: 1.14, 1.15, 1.16, 1.17
This mod upgrades chests with vanilla Minecraft metals to add more storage. Expanded Storage a must need for servers with many resources to gather, and even allows for chests to connect vertically or horizontally!
9 – Dark Paintings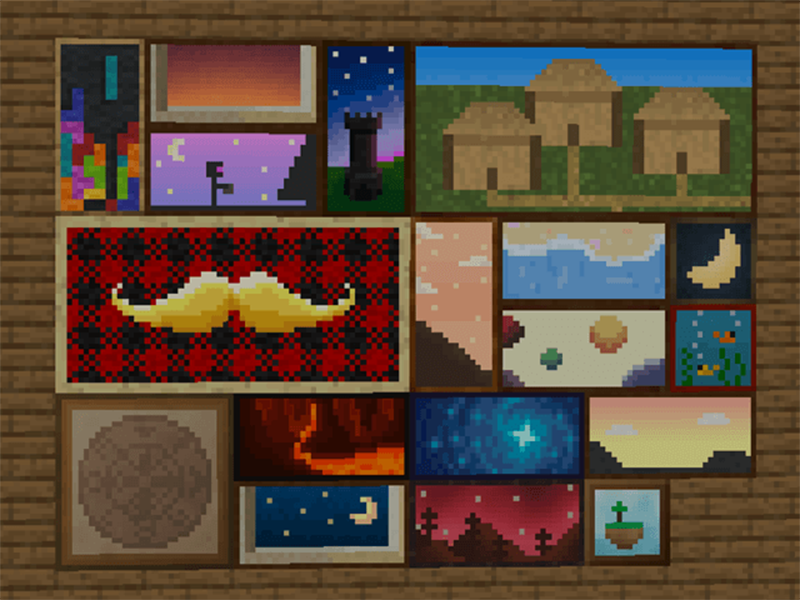 By DarkhaxDev
Game Versions: 1.16, 1.17
This mod expands the base game paintings with some custom-made pixel art just for Dark Paintings! They're obtained the same way as standard paintings, so it's a nice lightweight mod for servers.
10 – More Paintings!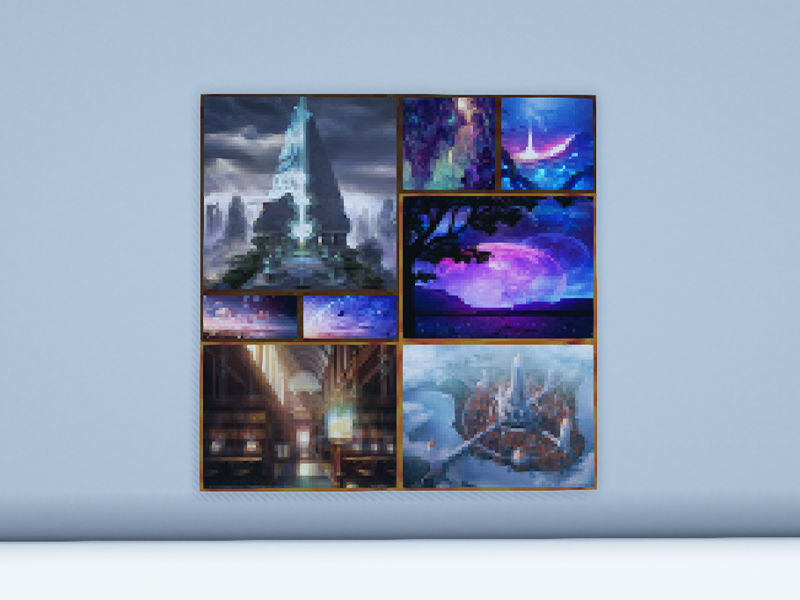 Game Version: 1.16
More Paintings! mod is another that adds new paintings to Minecraft. They're a variety of styles and sizes, while still maintaining a light load on game performance.
11 – Blockus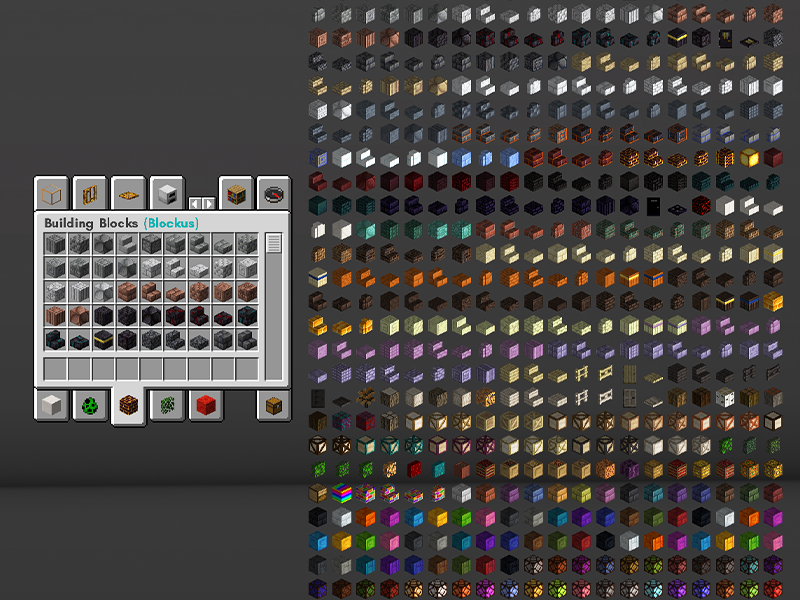 By Brandcraft_
Game Versions: 1.14, 1.15, 1.16, 1.17
Blockus is a mod that adds a variety of new blocks to the game. Some naturally generate, while others require a stone cutter to acquire. Some examples are beveled glass, patterned wool, small hedges, and even rainbow blocks!
12 – BackpackMod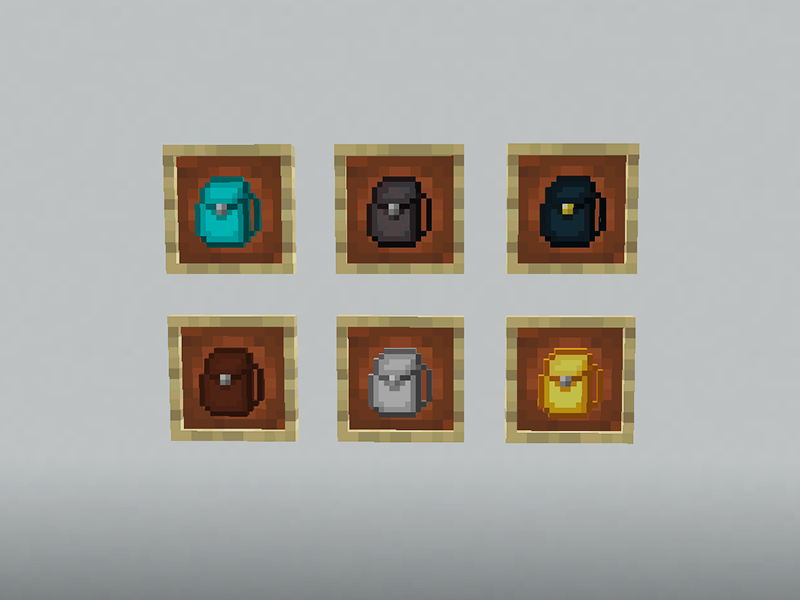 By SpyMan1736
Game Versions: 1.16, 1.17
This mod is perfect to make server players happy. It adds eight new backpacks that vary in size and appearance (with a couple having special effects).
13 – Campanion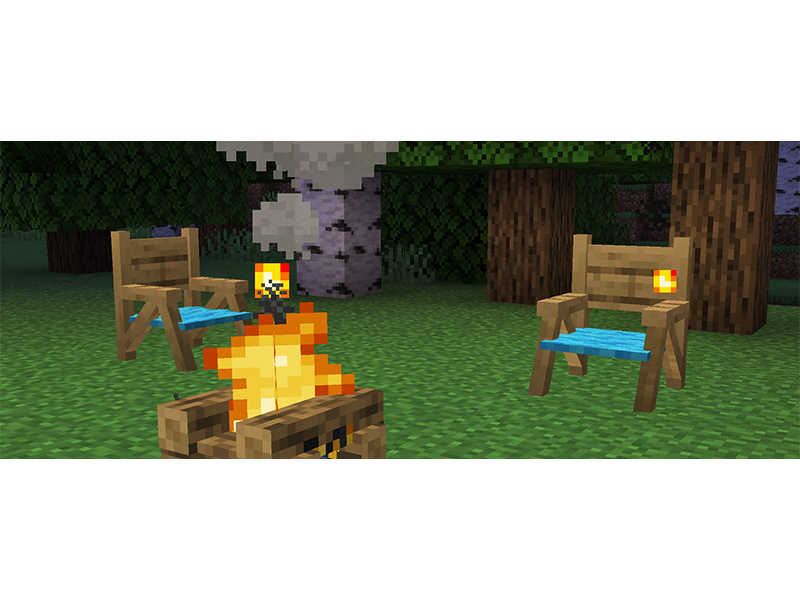 By wyn_price
Game Versions: 1.15, 1.16, 1.17
This is a themed mod that adds camping blocks and items into the game. It includes lawn chairs, sleeping bags, tents, and even howling wolves! Keep in mind that this mod is not compatible with Sodium or OptiFine!
14 – Chisel Decor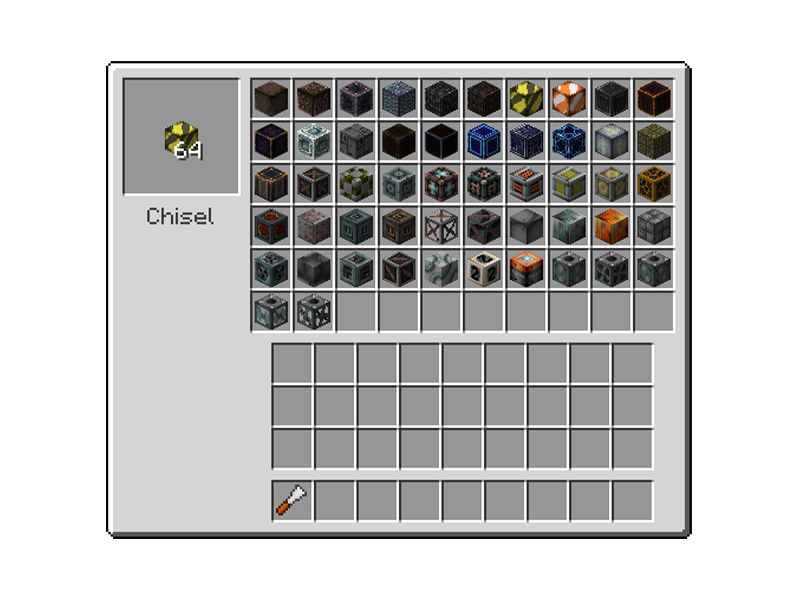 By knowyourknot
Game Version: 1.16
This is a Fabric version of the original Chisel mod which adds custom blocks! It adds a variety of decorative blocks using one tool, an iron chisel. Instead of having to come up with a block design yourself, it has premade block variations.
15 – Winged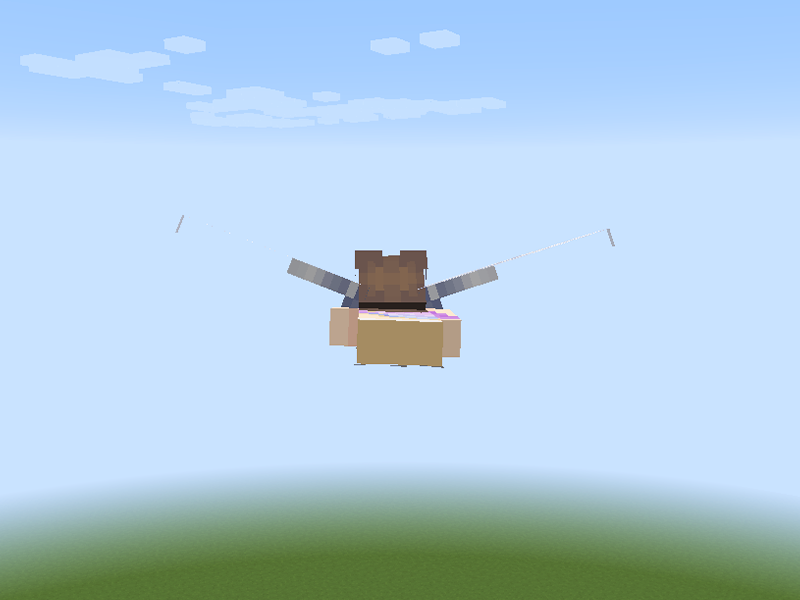 By AdrianTodt
Game Versions: 1.15, 1.16, 1.17
For those tired of the same elytra as everyone else, Winged is the mod for you. It adds over 60 wings for players to craft and wear. Keep in mind that once on, they don't come off easily and even stay on after death.
16 – Glassential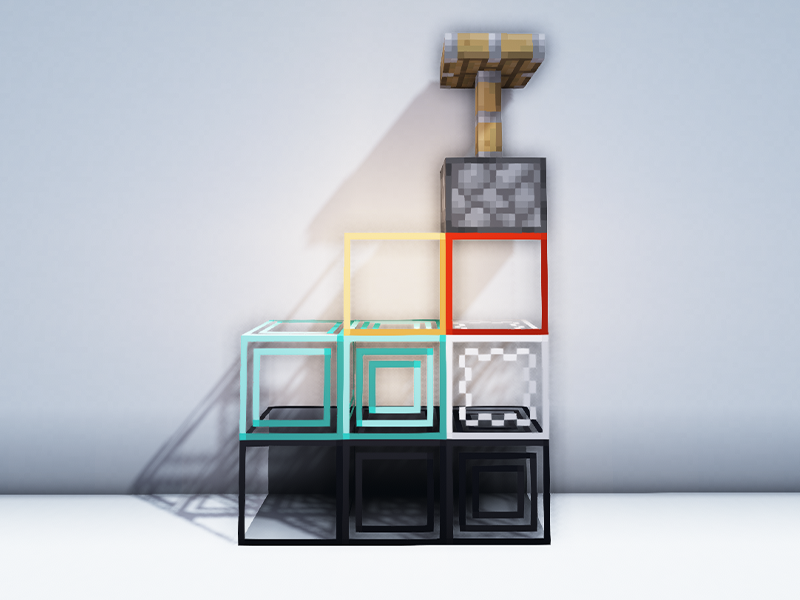 By Lykrast
Game Versions: 1.14, 1.15, 1.16, 1.17
Glassential adds some much-needed variety of glass blocks to the game. Some give off light, others aren't solid to mobs, while emit a redstone signal. It's a handy mod to add into a server with endless possibilities.
17 – Addendum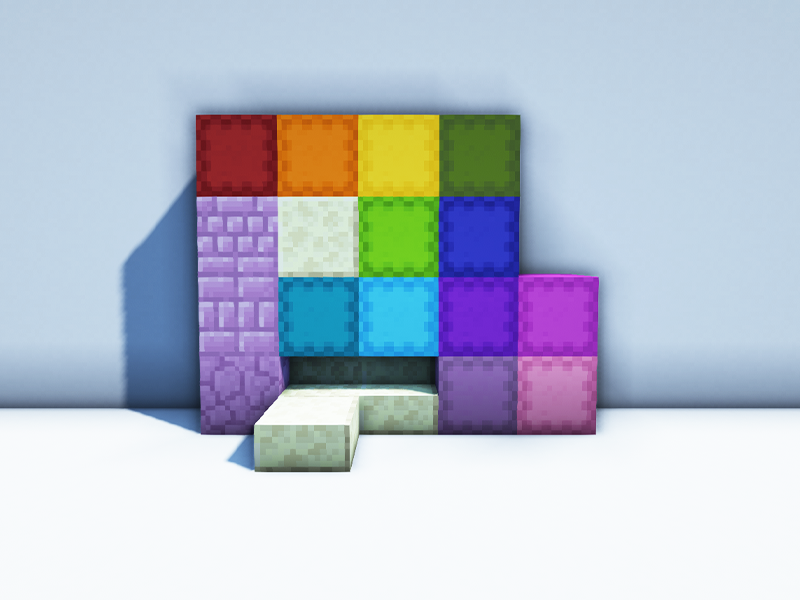 By eltrutlikes
Game Versions: 1.16, 1.17
This is a lightweight mod that adds additional variations for purpur and end stone blocks. Addendum is a simple mod that fills a missing hole in the End's void.
18 – Customizable Elytra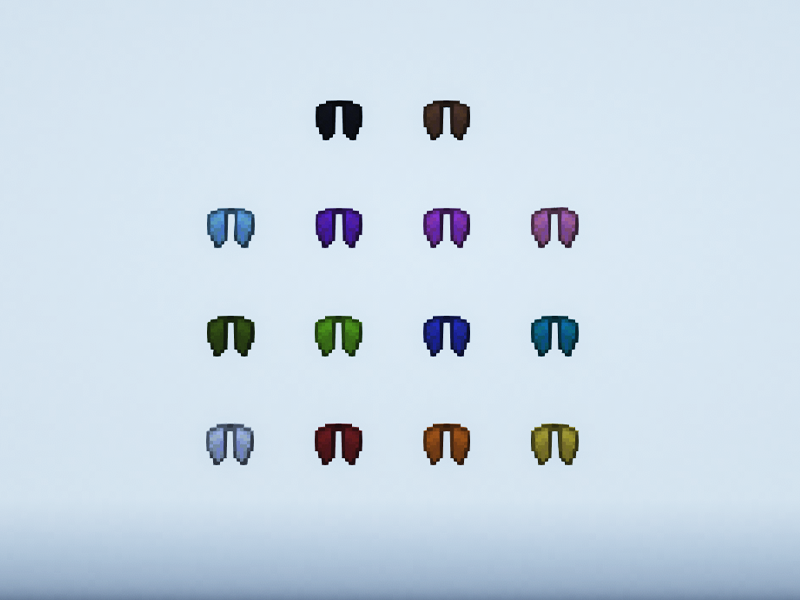 By Hidoni
Game Versions: 1.16, 1.17
Add some individuality to elytra with the Customizable Elytra mod. This makes elytra dyable just as leather items, and you can even add banners to them to make them really stand out!
19 – Architect's Palette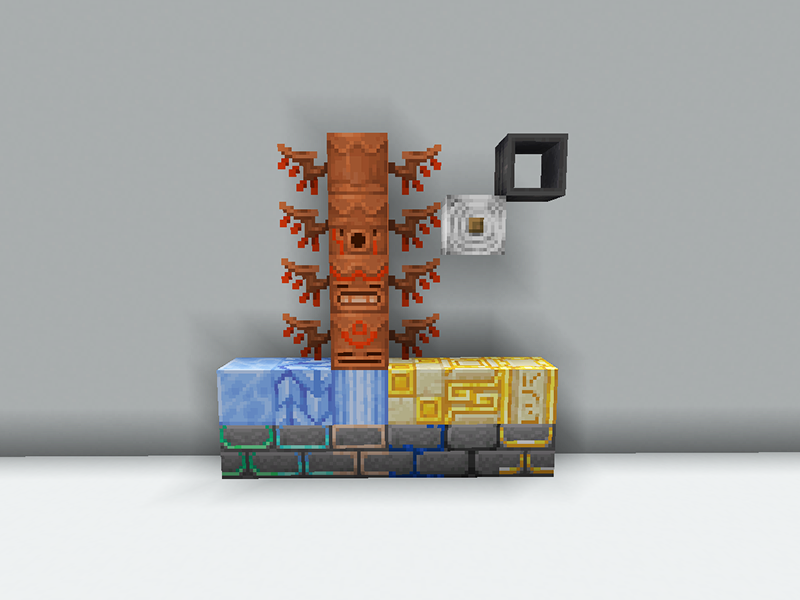 By slomax_907
Game Versions: 1.16, 1.17
This mod is a one-stop shop for blocks. Architect's Palette has various styles of blocks included for building anything you could desire!
20 – Additional Bars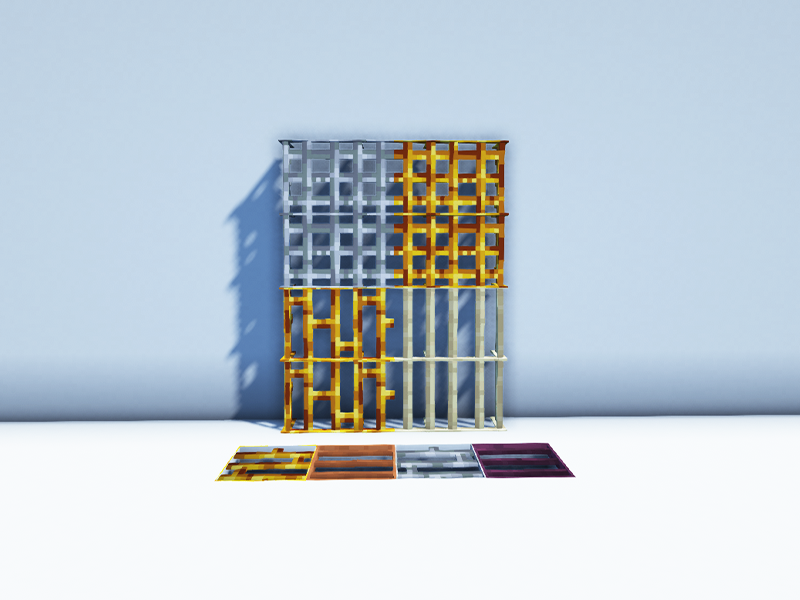 By CodenameRevy
Game Versions: 1.16, 1.17
If you're tired of the limitations of vanilla metal bars, Additional Bars is a great mod to add to a server or modpack. It has various vertical and horizontal bars in a variety of metals, styles, and woods.
21 – Give Me Hats!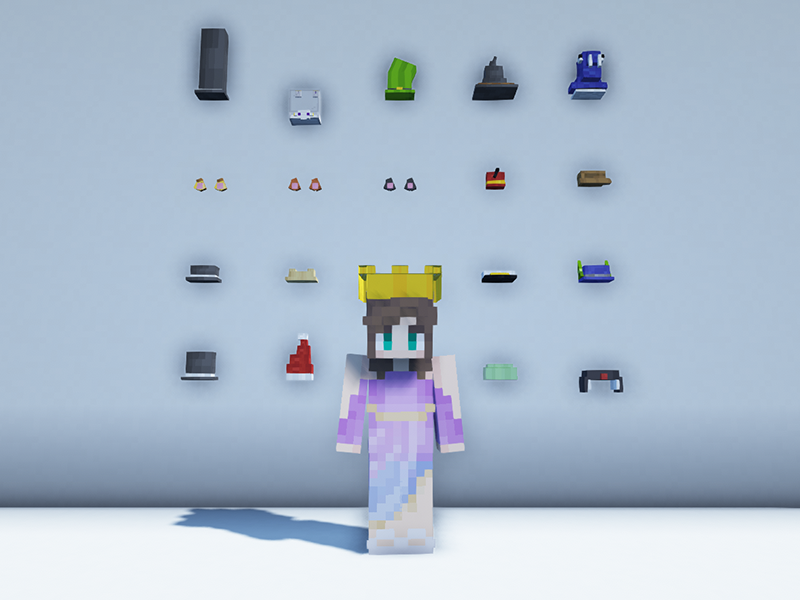 By Acrogenous
Game Versions: 1.15, 1.16, 1.17
Players can find collectible hats in dungeon chests throughout the world with the Give Me Hats! mod. There are over 20 hats available, most of which have unique abilities.
22 – Quartz Elevator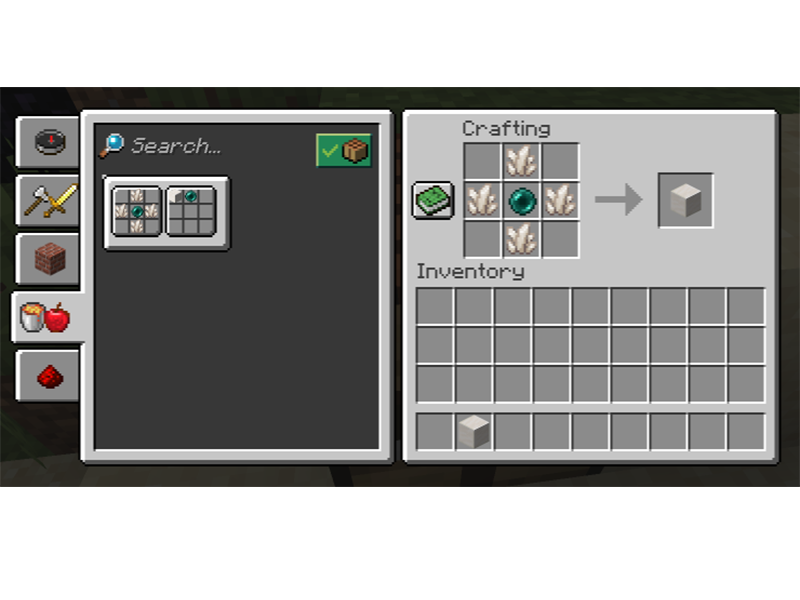 By atonkish
Game Versions: 1.16, 1.17
Whether you're building a modern city or just don't have the space for stairs, this elevator block is a perfect addition. There are two different types of blocks that have different teleport distances by default, which can be changed in the configuration file or in Mod Menu.
23 – Iron Furnaces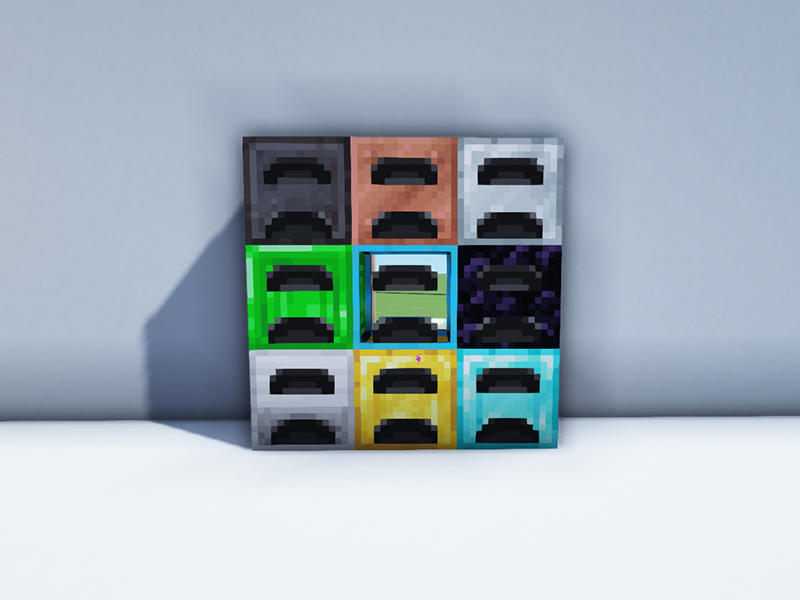 By pizzaatime
Game Versions: 1.16, 1.17
Iron Furnaces is a great quality of life improvement for servers. It adds nine upgrades for standard furnaces with vanilla metals and ores to increase smelting speeds.
24 – Vanilla Hammers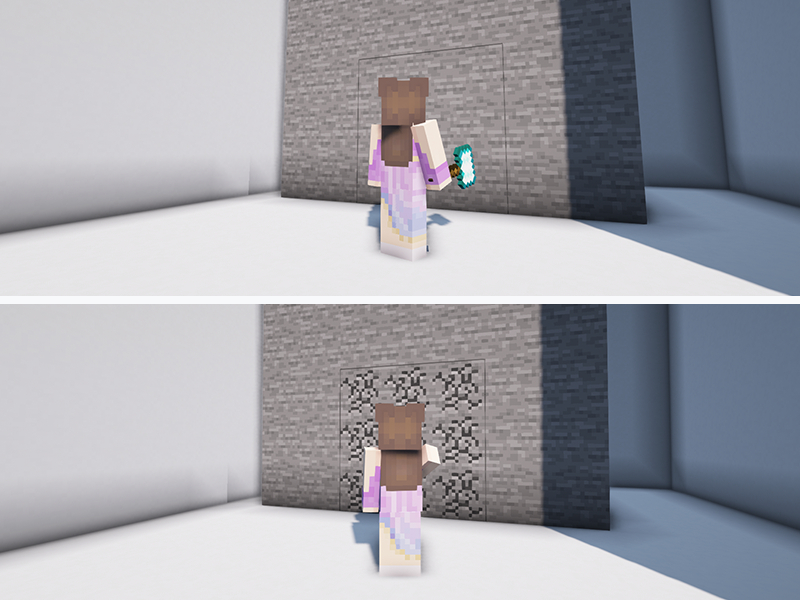 By Draylar1
Game Versions: 1.14, 1.15, 1.16, 1.17
If you'd like to keep a server close to vanilla, then at least consider adding Vanilla Hammers. It adds, as you can assume, hammers using vanilla materials that mine out a 3×3 area. It's incredibly useful for strip mining and has more durability than a pickaxe.
25 – Trap Expansion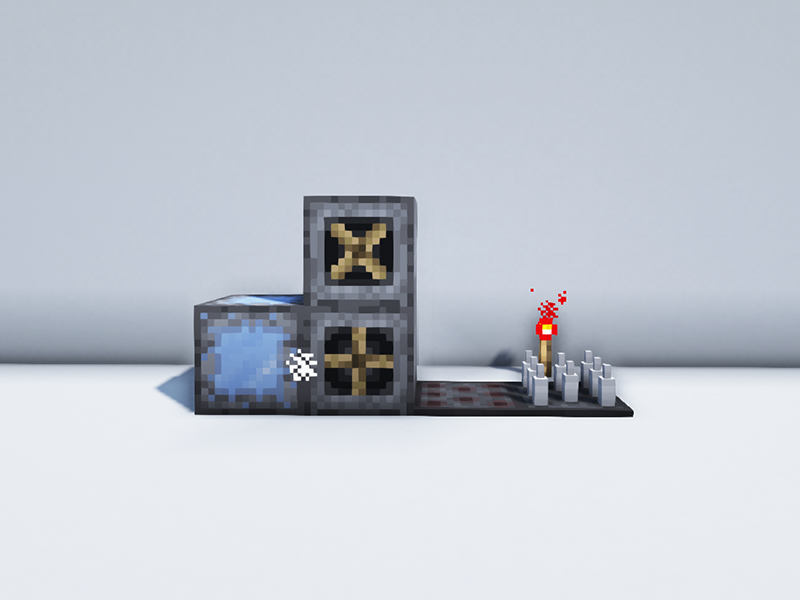 By Lemonszz
Game Versions: 1.14, 1.16
If your server is filled with PVP or competitions, this mod makes a great addition. Trap Expansion adds various blocks and tools to trap and kill your targets including spike traps, slippery stone, and fans.