Best Magic Mods for Minecraft (Fabric)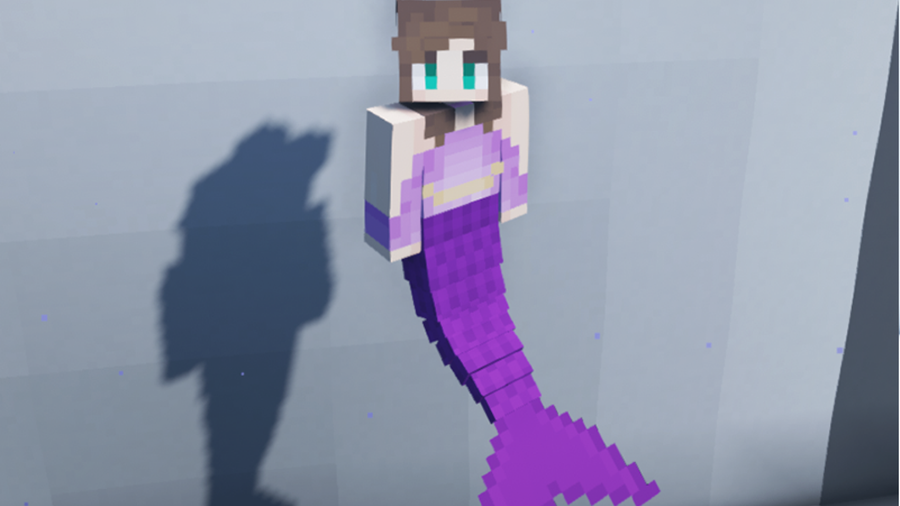 Fabric mods that add or improve magic in Minecraft!
September 22, 2023
11 minutes
Interests
Posted in these interests: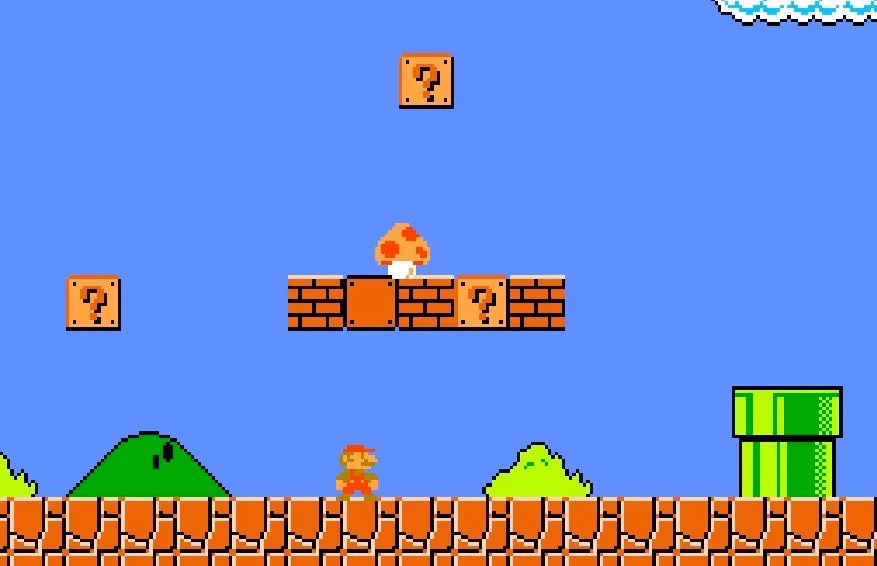 In the base game, Minecraft has a variety of enchantments and potions to help the player along. However, sometimes you get bored with the same thing, or you crave something specific to help your playthrough. That's where this list of Fabric magic mods come in!
This guide will go through mods available for Minecraft Fabric that adds more magic to Minecraft. While some add new magical mechanics or systems, others add in a ton of new enchantments. There's even a mod that lets you turn into a mermaid upon touching water! So whether you're hosting a survival multiplayer server or you're playing alone, you'll find a mod that opens up your world even more!
If you're interested in more mods for Minecraft, check out the Minecraft Forge interest!
Note that at the game versions available may change since the time of publishing. Most photos were taken using BSL Shaders and Optifine in 1.16.5.
1 – Better Than Mending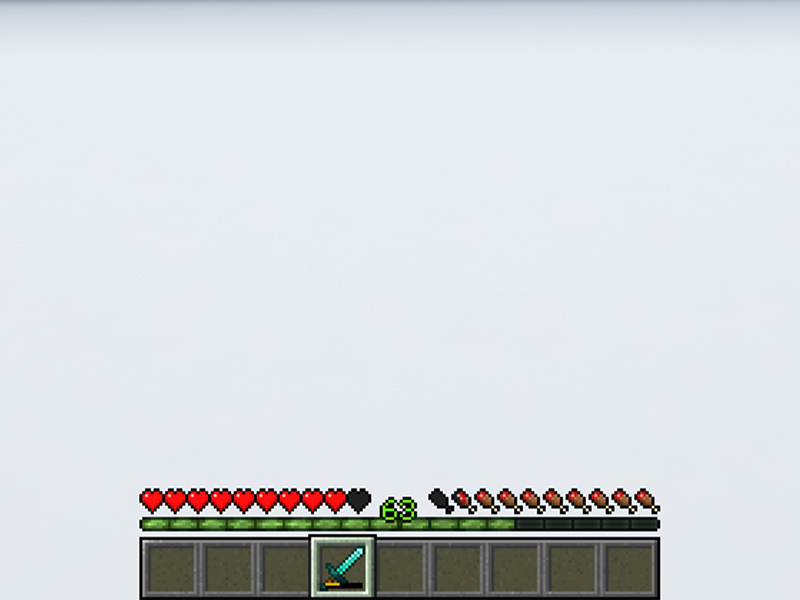 By legobmw99
Game Versions: 1.12, 1.14, 1.15, 1.16
One of the most sought out enchantments in Minecraft is Mending. This mod makes it a little more rewarding and usable for players who finally acquire the enchantment on an item. It allows for the Mending item to repair itself with experience the player already has.
2 – Extra Alchemy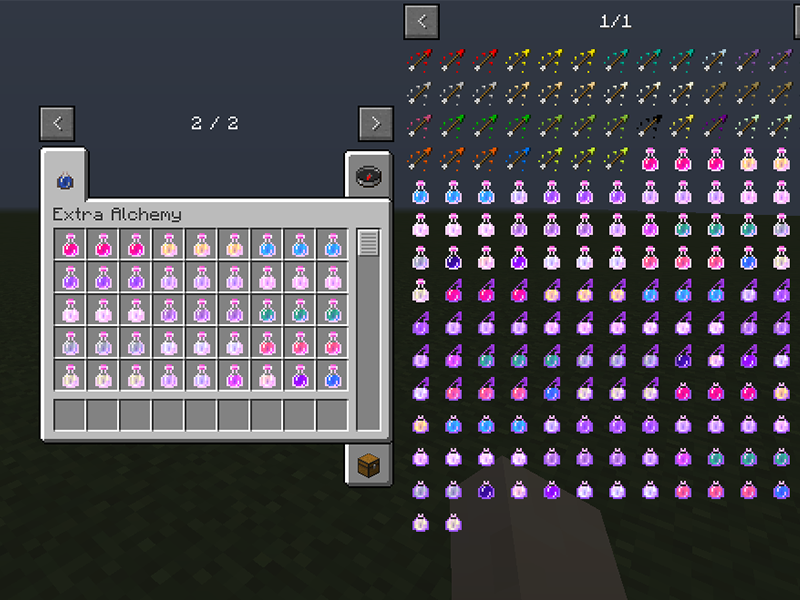 By zabi94
Game Versions: 1.12, 1.14, 1.15, 1.16, 1.17
If you'd like to expand potions and brewing, but don't want to add a large magic mod, Extra Alchemy is a great alternative. While it does add a bunch of useful potions to the game, it also enables players to combine potion effects and durations together through crafting. There also are vials which make positions stackable and a potion bag to carry them around!
3 – Fabric Enchantments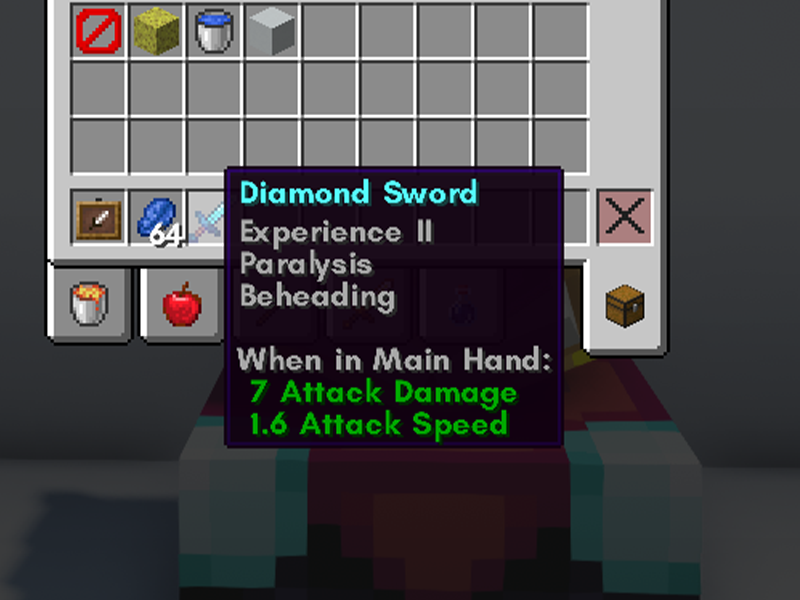 By safrodev
Game Versions: 1.16, 1.17
As the name implies, Fabric Enchantments adds a load of new enchantments to Minecraft. One of the most impressive ones is Auto Smelting, which allows the player to receive the smelted version of any block they break!
4 – Mermod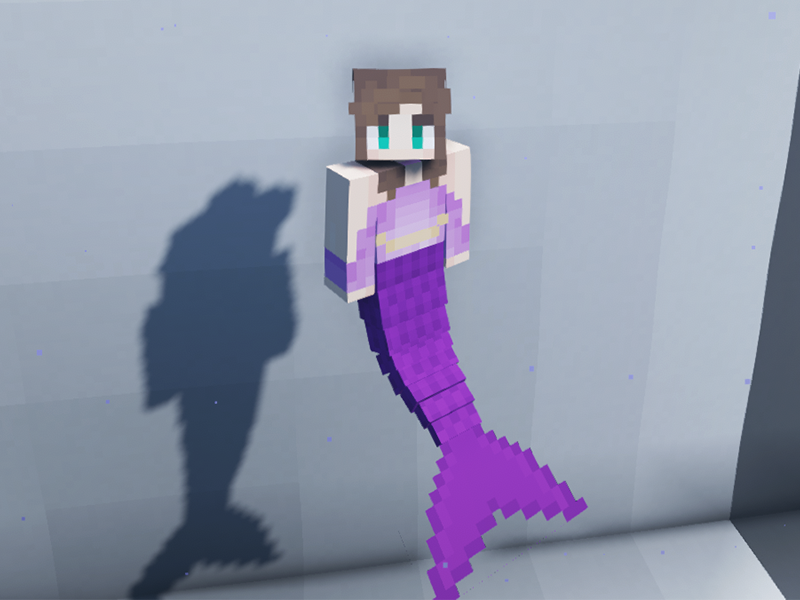 By ThatPreston
Game Version: 1.16
For those that want to live out their mermaid dreams in Minecraft, this mod makes it happen. By crafting a dyed necklace, the player will magically transform into a mermaid upon contact with water!
5 – Art of Alchemy: Memoriam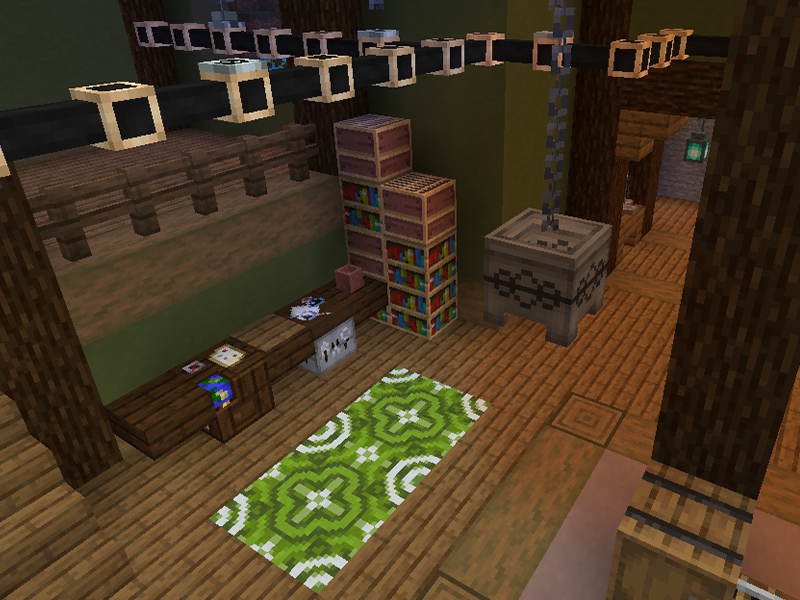 By wtoll1
Game Versions: 1.16, 1.17
As with any type of alchemy, the process is complicated and complex. This mod takes everything about alchemy and makes it work inside Minecraft. There is a lot to Art of Alchemy: Memoriam, but perhaps the most wonderful thing about it is that it was created in memoriam of SynthRose, the original mod creator who tragically passing away in 2020. Memoriam was a community project created together and in solidarity, with the goal to allow her memory to live on through a beloved mod.
6 – Lacrimis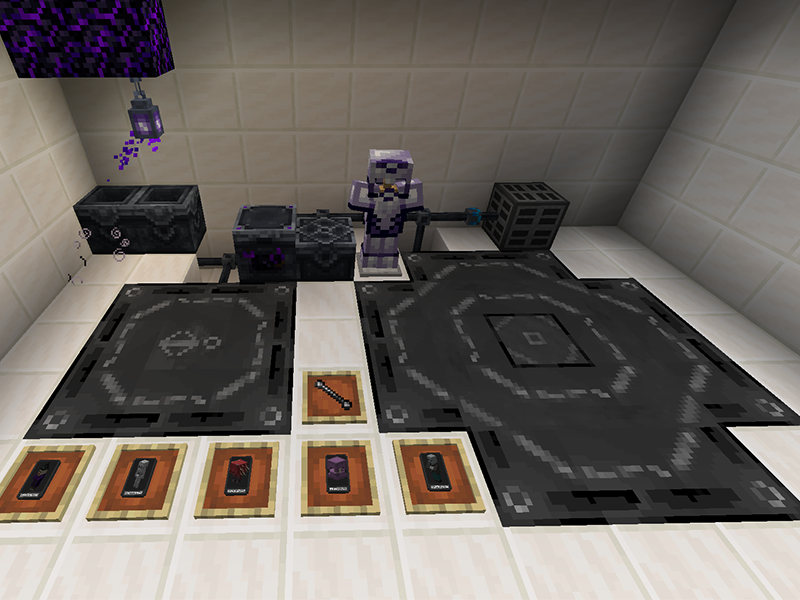 By Stuin01
Game Versions: 1.16, 1.17
Have you ever looked at a block of crying obsidian and thought, "What's the deal with that?" The Lacrimis mod gives you an answer! By allowing players to extract its magical power, they can create rune arrays that teleport blocks, defy death, and build invulnerable walls.
7 – Conjuring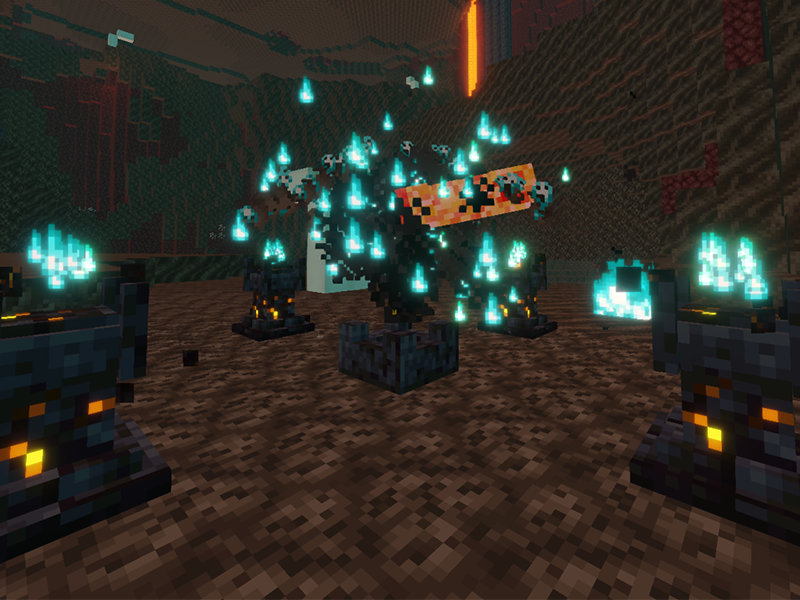 By gliscowo
Game Versions: 1.16, 1.17
The goal of Conjuring is to allow players to create their own custom mob spawners. They can customize the amount of mobs spawned, required player distance, and even the attributes of mobs like speed.
8 – Totemic Overhaul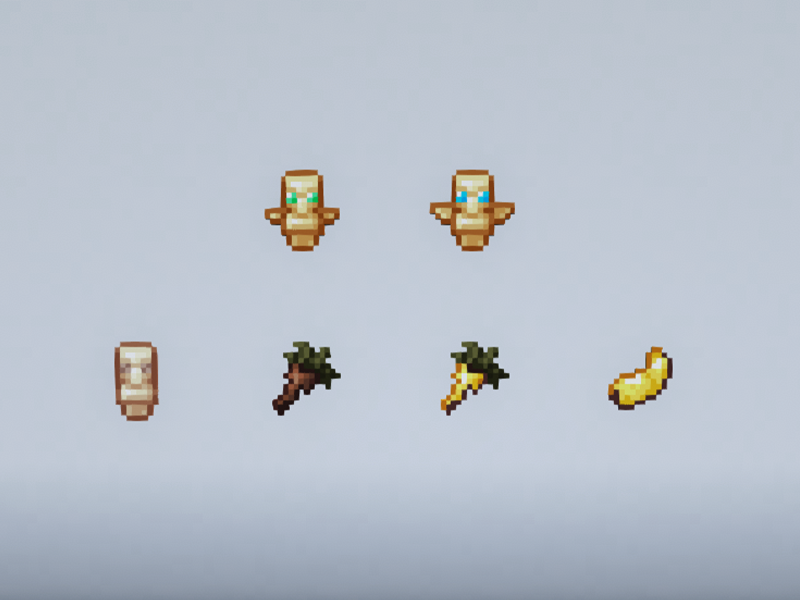 By Tacodude7729
Game Versions: 1.16, 1.17
One of the more useful, but rare, items in Minecraft are the Totems of Undying. Quite a pain to get, this mod allows players to customize and craft totems to make them more powerful and useful. Depending on what you prefer, you can gain extra health, jump boost, night vision, and more!
9 – Haema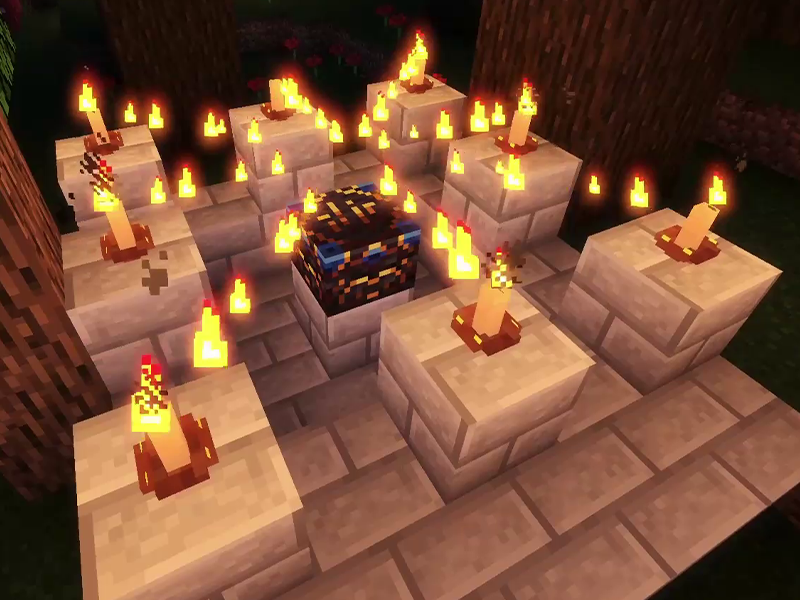 By the_will_bl
Game Versions: 1.16, 1.17
For the True Blood or Vampire Diaries fans out there, we've got a mod for you to try. Haema allows players to become vampires and unlock a bunch of new abilities. As they play along they'll gain better night vision, a dash ability, higher max health, and much more!
10 – Dark Enchanting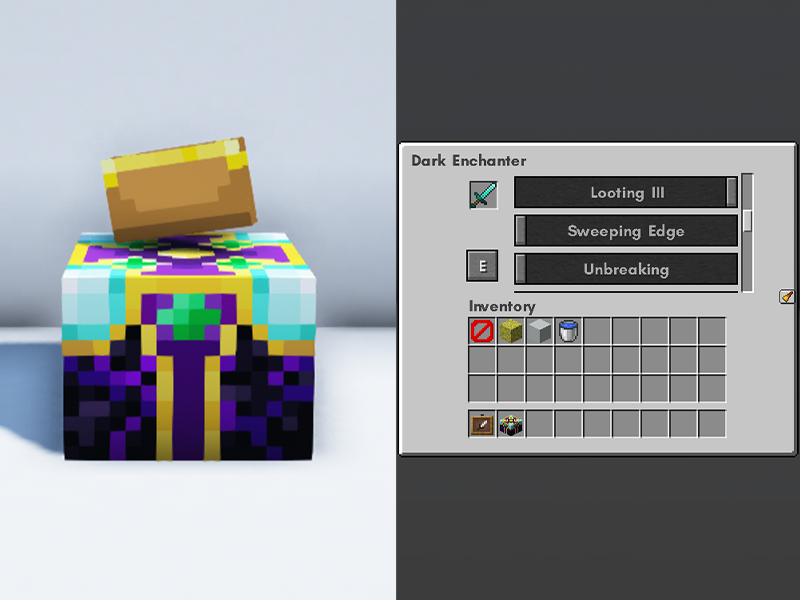 By ffrannny
Game Versions: 1.16, 1.17
There's something to be said about mods that include the community in development. Dark Enchanting is certainly a mod-in-development, but it does have useful enchantments in place already. It's obviously a passion of the developer, as they've asked the players for help writing the lore for it. The goal of this mod is to add new and more powerful enchantments to Minecraft and allow players to get the ones they want without having to reroll.