How To Find Minecraft Screenshots in CurseForge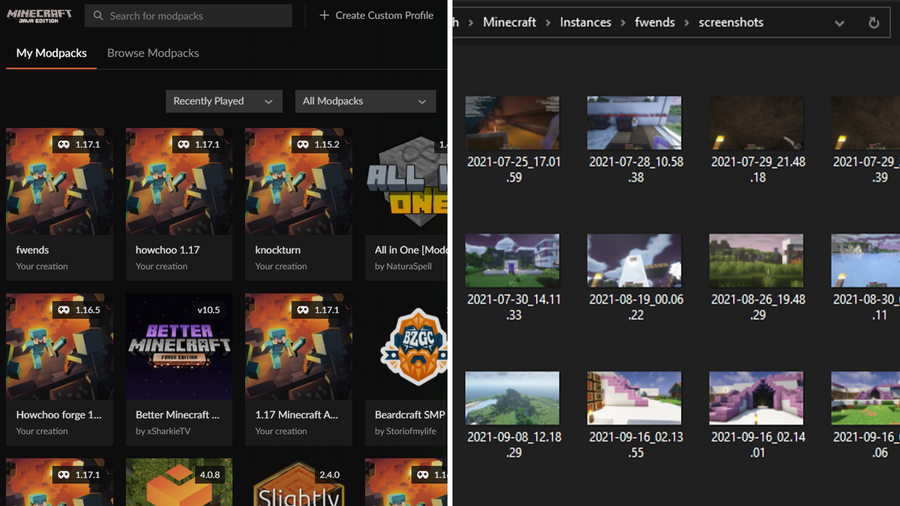 September 11, 2023
2 minutes
Sometimes you want to share your Minecraft builds or moments with others, while other times you want to access screenshots of coordinates to the point of interest you promised you'd return to. Thankfully, no matter the need, finding your Minecraft screenshots through CurseForge is quick and easy!
1 – Open CurseForge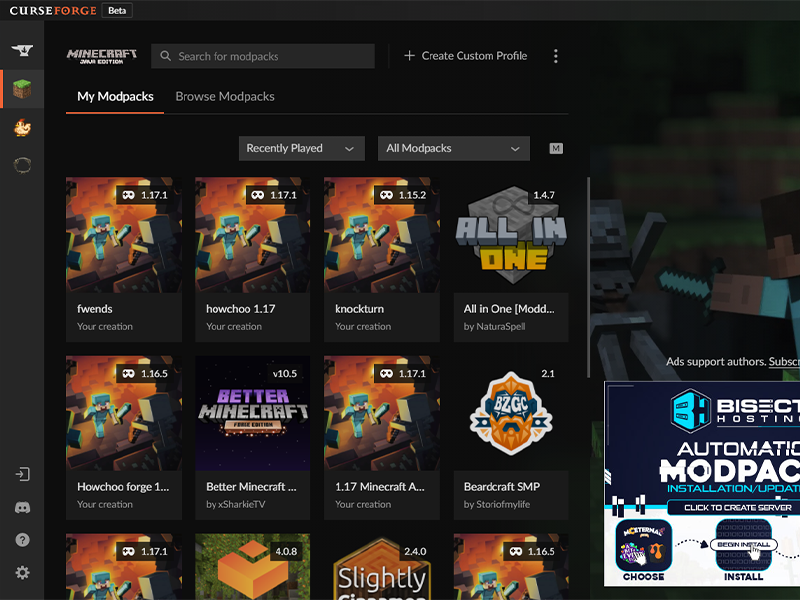 If you're playing through CurseForge, that's where your screenshots will be saved through. Open CurseForge then move to the next step.
2 – Open the Profile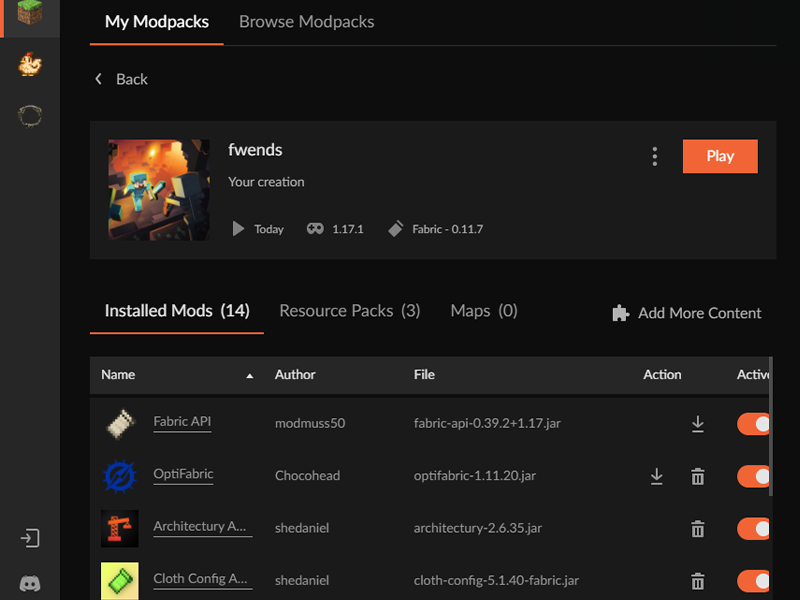 Click into the profile or modpack that the world was played in.
3 – Open the Instance's Folder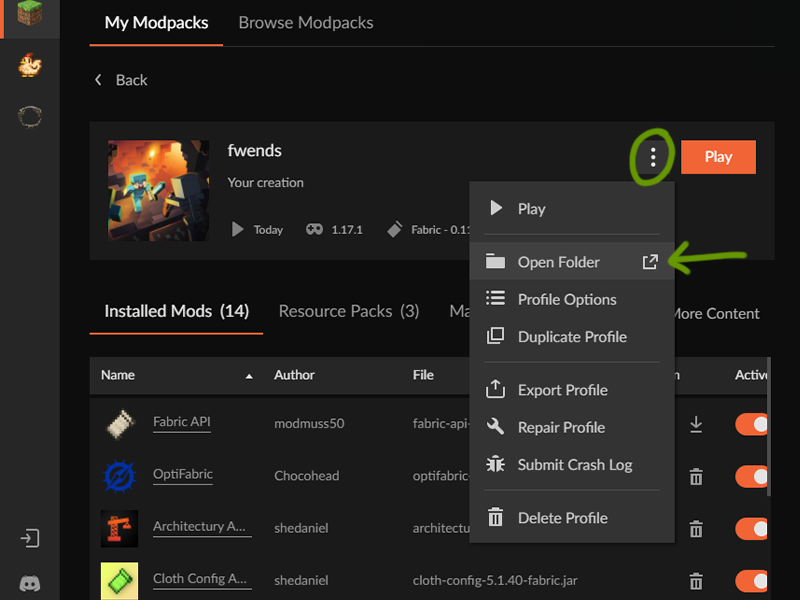 Click the ... button to the left of the Play button. In the drop-down menu, click Open Folder.
4 – Navigate to the Screenshots Folder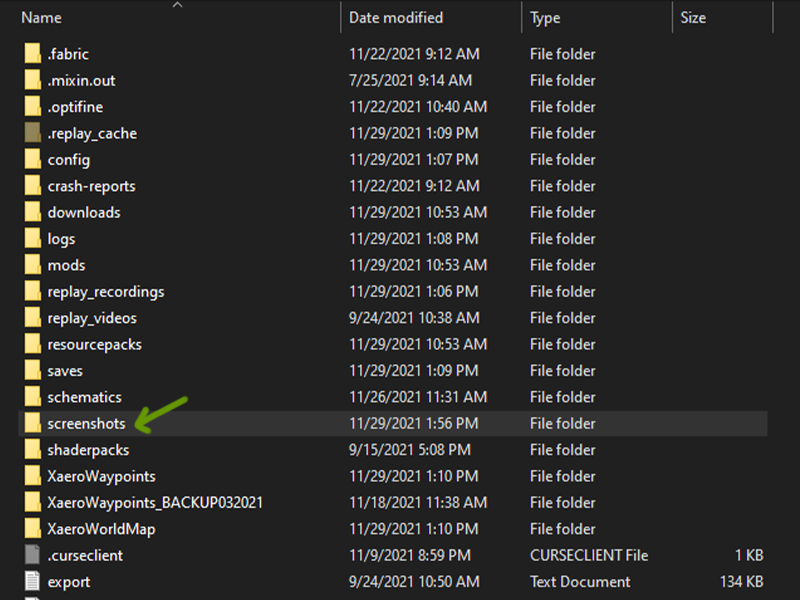 A window will open that shows all the files in the instance you played. Find the Screenshots folder and double click to open it. Within are all the screenshots you made in your worlds!