Best Procedural Drama Series From the 2000s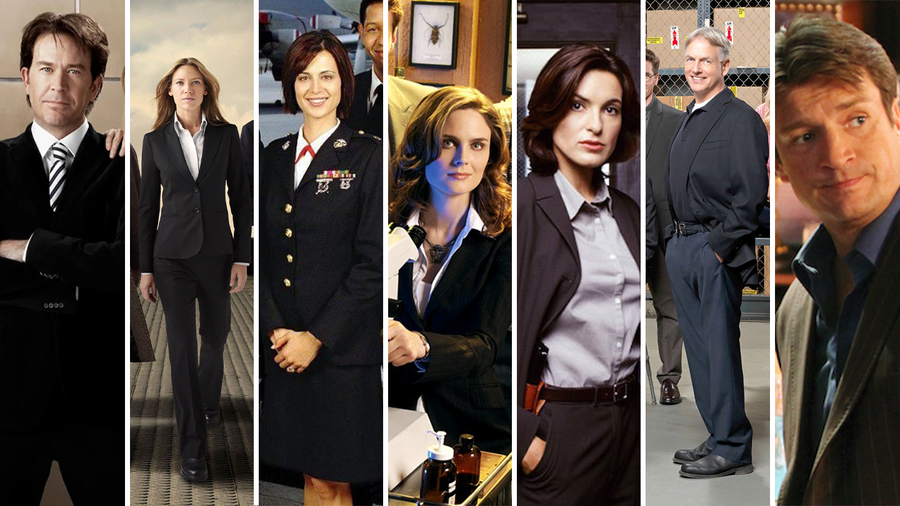 Dive into the past with these bingeable shows!
September 8, 2023
52 minutes
Interests
Posted in these interests: The early 2000s brought about a huge variety of television, but one of the most popular genres was the procedural drama series. Ask anyone who watched cable in the early to mid 2000s, and they'll confirm that new crime solving shows were popping up everywhere! While some lasted longer than others, there are a handful of TV series that still stick out today (and have great bingeworthy seasons)!
A procedural drama is a cross of technical detail and typical television flair. TV programs in this genre are focused on how crimes are solved, most featuring some form of law enforcement. Episodes are self-contained, meaning that viewers don't have to have seen the previous episode to understand the current one.
I won't deny that I've watched every show on this list at least once. However, it's more than my own opinion that got them on this list in the first place, it's the millions of viewers that tuned in each week a new episode was aired.
Take a dive into the past with the best procedural drama series from the 2000s (some of which are still on air today)!
NCIS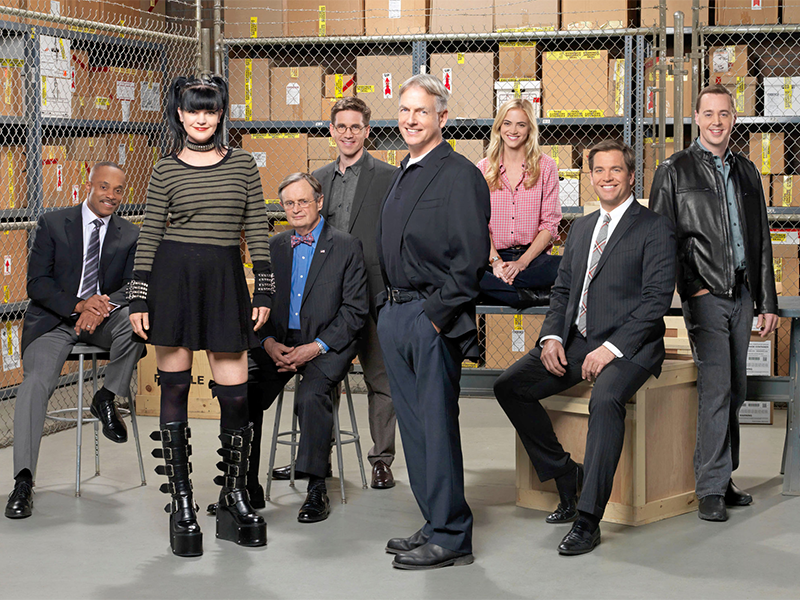 Creators: Donald P. Bellisario and Don McGill Years Running: 2003 – Present Stars: Mark Harmon, Sasha Alexander, Michael Weatherly, Pauley Perrette, Sean Murray, Cote de Pablo, Emily Wickersham
Naval Criminal Investigative Service (NCIS) Special Agent Leroy Jethro Gibbs leads a group of colorful personalities in investigating crimes that range from murder to espionage to terrorism, in cases that are connected to Navy and Marine Corps personnel.
Original/Current Network: CBS Number of Seasons: 19
NCIS was an unexpected success, as it wasn't until its third season that it ranked in the Top 20. As of 2021, it is the second-longest-running scripted, non-animated U.S. prime-time TV series currently on air. What makes NCIS special isn't it's "catch the bad guy" setting, but the characters themselves. While they appear two-dimensional or basic early on, each episode has you learning more about them. Whether it's a flashback, dream, conversation, or simple habits that the character shows, viewers get to explore the characters throughout the series. This is a much better strategy than one large dump of information squeezed into an episode. NCIS has a bit of everything for viewers: comedic relief, emotional backstory, and a good mystery every week. NCIS became such a hit that there are three spin-offs: NCIS: Los Angeles (2009-present), NCIS: New Orleans (2014-2021), and NCIS: Hawai'i (2021-present)!
NUMB3RS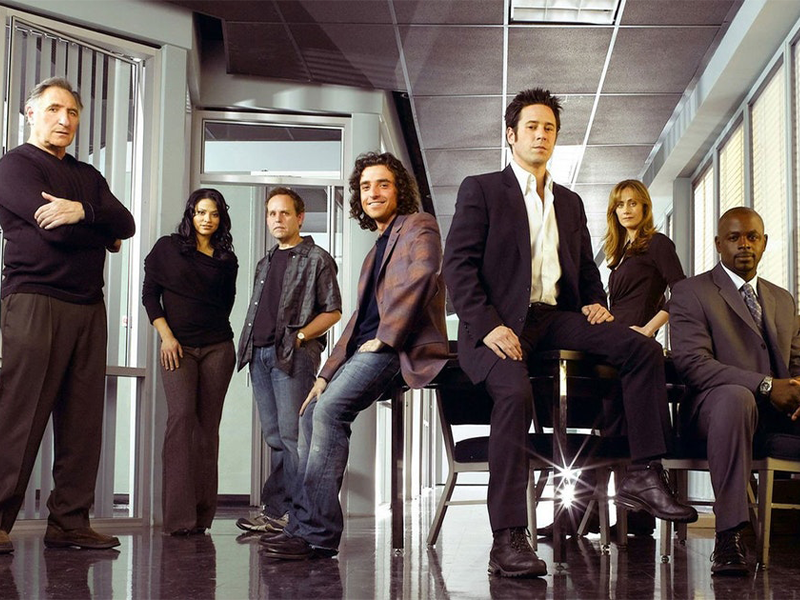 Creators: Nicolas Falacci and Cheryl Heuton Years Running: 2005 – 2010 Stars: Rob Morrow, David Krumholtz, Judd Hirsch, Navi Rawat, Alimi Ballard, Peter MacNicol
NUMB3RS is a drama about an FBI agent who recruits his mathematical-genius brother to help the Bureau solve a wide range of challenging crimes in Los Angeles. Inspired by actual events, the series depicts how the convergence of police work and mathematics provides unexpected revelations and answers to the most perplexing criminal questions.
Original Network: CBS, ION Television Number of Seasons: 6
If you think a show including mathematics as a main plot device would be boring, you'd be wrong in the case of NUMB3RS. As with other procedural shows, authorities using a consultant in a non-law enforcement field isn't a new concept. NUMB3RS iteration of it just includes some mathematics lessons, including real life examples and imagery. What made this show enthralling wasn't the math, however, it was the character development and connections. Whether it was the on-again-off-again relationships or the banter between father and sons, viewers felt like a part of the group when they watched the FBI team and CalSci consultants solve crimes (and share a meal afterwards). There's even a book, The Numbers Behind NUMB3RS: Solving Crime with Mathematics, written by Keith Devlin and Dr. Gary Lorden, a consultant to the show along with Dr. Orara, a physics consultant. The book explains some of the mathematical techniques that have been used both in actual FBI cases and in other law-enforcement departments.
Criminal Minds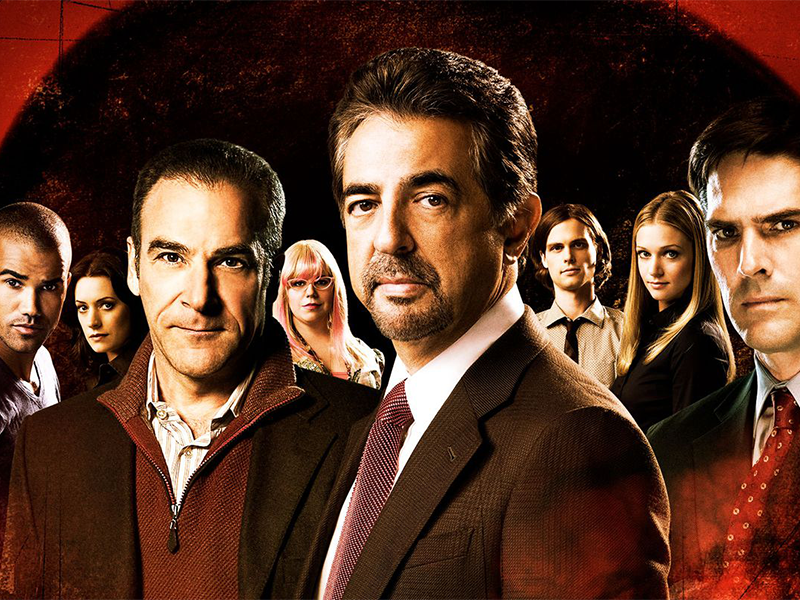 Creator: Jeff Davis Years Running: 2005 – 2020 Stars: Mandy Patinkin, Thomas Gibson, Shemar Moore, Matthew Gray Gubler, A. J. Cook, Kirsten Vangsness, Paget Brewster
An elite squad of FBI profilers analyzes the country's most-twisted criminal minds, anticipating the perpetrators' next moves before they can strike again. Each member of the "mind hunter" team brings his or her expertise to pinpoint predators' motivations and identify emotional triggers to stop them.
Original Network: CBS Number of Seasons: 15
Obviously a television show that has 15 seasons has to be good, right? In the case of Criminal Minds, that's absolutely correct! Any amateur crime sleuth or person with strong intuition would love a show that's centered on the minds of criminals. While they don't handle the everyday perpetrator, the FBI Behavioral Analysis Unit (BAU) uses their individual skills and training to create a profile of UnSubs and help local law enforcement stop more crimes from occurring. Sprinkled within each episode are witty banter, personal conflicts, and FBI bureaucracy to help build the world around each team member. While there were quite a few cast changes throughout its running, Criminal Minds had such a cult following that it had two spin-off series and a Korean version. Just one year after the final episode aired, Paramount+ green lit a 10-episode revival of the series, plus a true-crime docuseries, The Real Criminal Minds, which features a real former FBI profiler who examines real cases and behaviors. Read more about the revival in our guide of TV Show Reboots You Need to Know About (2021)!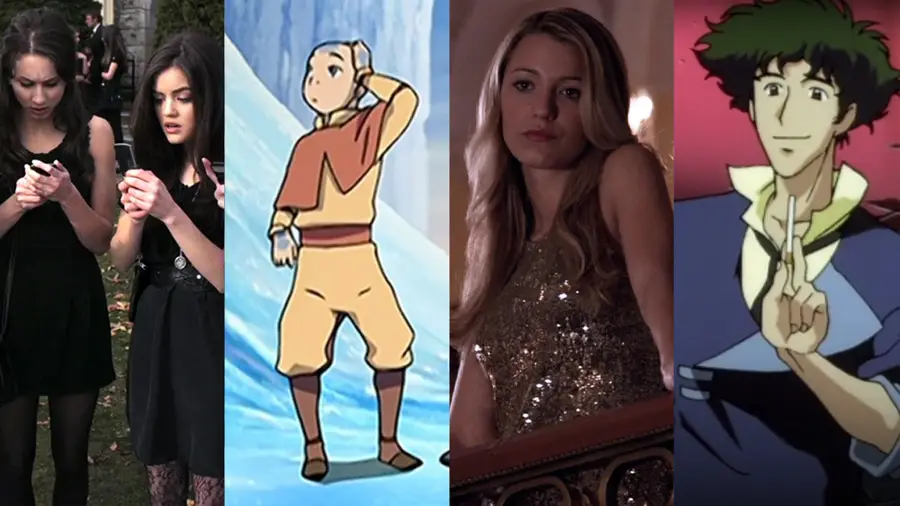 CSI: Crime Scene Investigation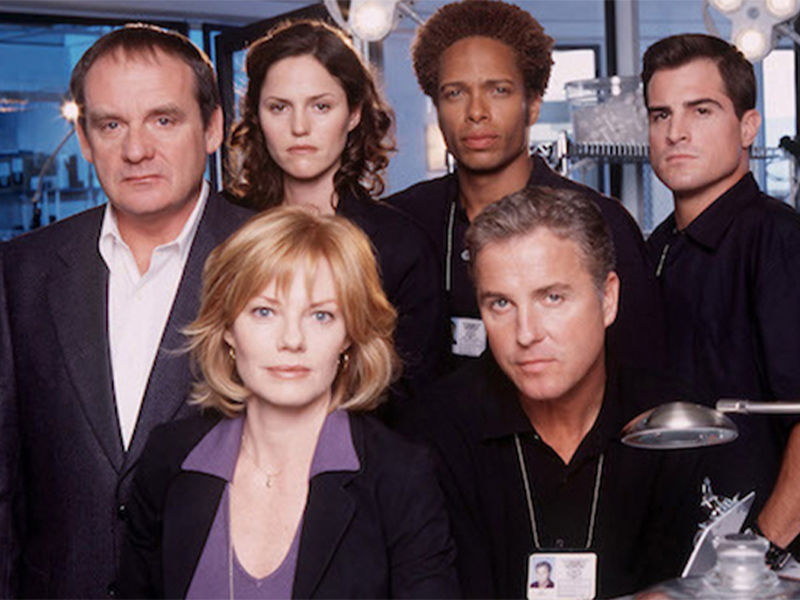 Creator: Anthony E. Zuiker Years Running: 2000 – 2015 Stars: William Petersen, Marg Helgenberger, Gary Dourdan, George Eads, Jorja Fox, Paul Guilfoyle, Eric Szmanda, Robert David Hall, Louise Lombard, Wallace Langham, Liz Vassey, David Berman, Ted Danson
A dedicated group of forensic investigators at the Las Vegas Crime Lab works to solve crimes in Sin City.
Original Network: CBS Number of Seasons: 15
As the first in the CSI franchise, it's no surprise that it was the longest running series in the CSI universe. CSI estimated a world audience over 73 million viewers! The first series inspired three spin-off series, a book series, video games, and even an exhibition at Chicago's Museum of Science and Industry. In October 2021, a limited series sequel debuted on CBS that included new and old characters from the original CSI: Crime Scene Investigation series.
Without a Trace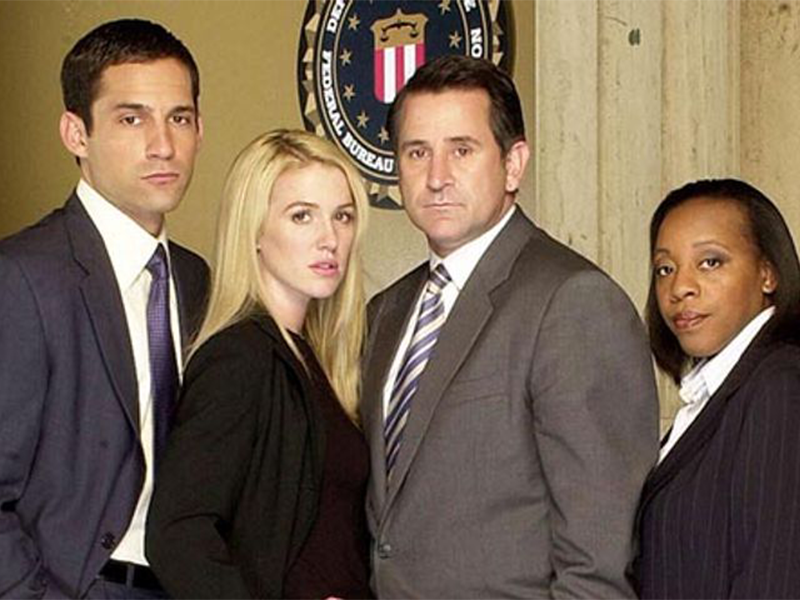 Creator: Hank Steinberg Years Running: 2002 – 2009 Stars: Anthony LaPaglia, Poppy Montgomery, Marianne Jean-Baptiste, Enrique Murciano, Eric Close, Roselyn Sánchez
Without a Trace is a series focused on the Missing Persons Squad of the FBI in New York City. This special task force has the responsibility to find missing persons by applying advanced psychological profiling techniques to the evidence and decide whether the missing people have been abducted, murdered, committed suicide or simply run away.
Original Network: CBS Number of Seasons: 7
Not many police procedurals focus solely on missing persons cases. They don't have as much shock appeal that murders or serial killers do. However, Without a Trace filled a specific and niche audience, which led it to having a decently long run on air. Each episode focused on finding one individual, as well as the personal struggles and lives of the team members. Without a Trace actually occurs within the CSI: Crime Scene Investigation universe, leading to a crossover episode in 2007 with Gil Grissom. What made this show stand out among the others were that each episode ended with information about real-life missing persons, which resulted in a kidnapped brother and sister being found in 2005.
Cold Case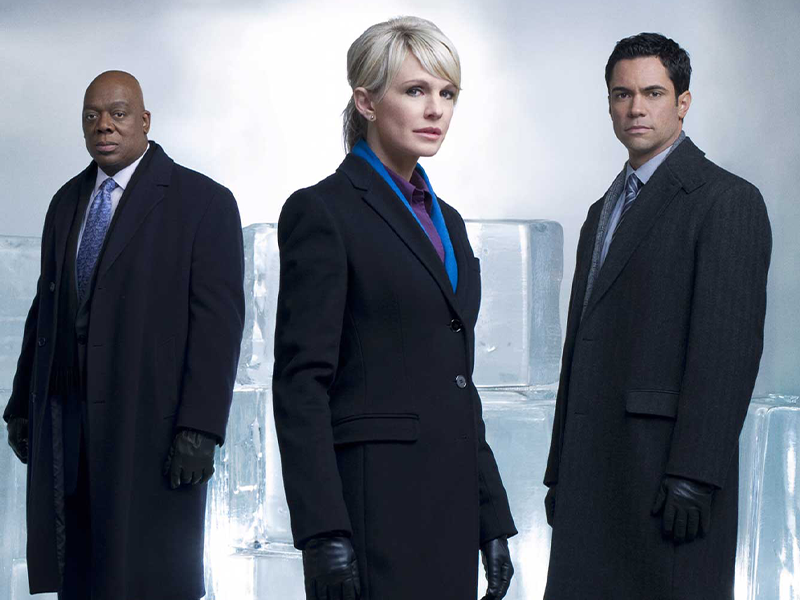 Creator: Meredith Stiehm Years Running: 2003 – 2010 Stars: Kathryn Morris, Justin Chambers, Thom Barry, John Finn, Jeremy Ratchford, Danny Pino, Sarah Brown, Tracie Thoms
The Philadelphia homicide squad's lone female detective finds her calling when she is assigned cases that have never been solved. Detective Lilly Rush combines her natural instincts with the updated technology available today to bring about justice for all the victims she can. Lilly Rush states, ""People shouldn't be forgotten, even if they're my kind of people. Maybe, they don't have a lot of money, they don't have lawyers, but they matter."
Original Network: CBS Number of Seasons: 7
Another show set in the CSI universe, Cold Case centers on forgotten and unsolved investigations. Each episode focused on one investigation, but with a unique twist as far as crime dramas go. The show became known for its flashback sequences to the time of the murder, in chronological order, to help the audience follow the story. At the end of the episode, the confession from the killer formed a flashback scene depicting the murder and the killer being shows as their younger selves. The spirit of the victim would be seen either by Lilly, one of the detectives, or a loved one, with a song from their time period playing. This final moment was never explained away or turned Cold Case into a supernatural show, as it was simply a heartfelt and metaphorical way to show the completion of an investigation.
Psych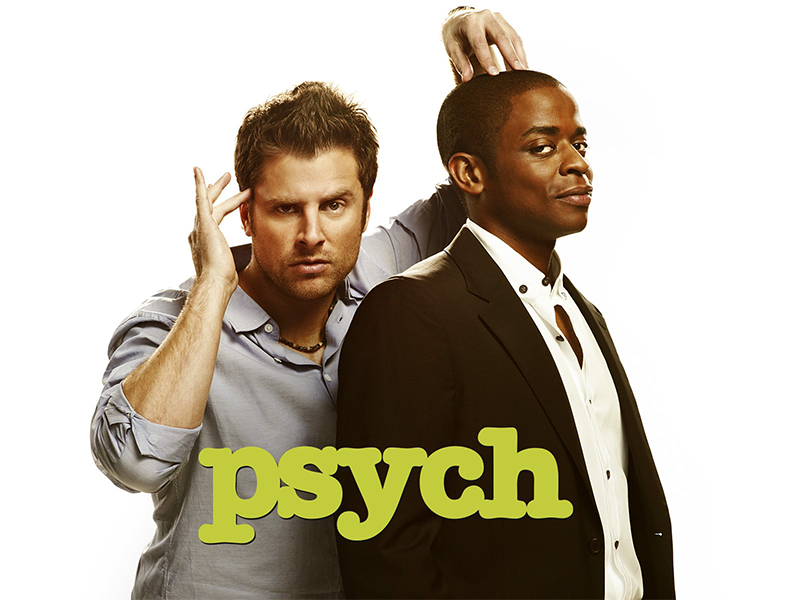 Creator: Steve Franks Years Running: 2006 – 2014 Stars: James Roday, Dulé Hill, Timothy Omundson, Corbin Bernsen, Maggie Lawson, Kirsten Nelson
Shawn Spencer possesses uncanny powers of observation thanks to his father, Henry, a former police officer who taught his son to remember even the smallest details of his surroundings. When Shawn is accused of committing a crime that he actually solved, he convinces the cops that he's a psychic. With the reluctant help of best friend Gus, Shawn starts solving cases for a skeptical but increasingly impressed police force.
Original Network: USA Network Number of Seasons: 8
For those who prefer a more light-hearted show that also focuses on solving crime, Psych is the perfect fit. The show is filled with childhood flashbacks, crazy plans that don't work, and banter between best friends. Psych is a show made to be enjoyed, which is exactly why it has such a cult following even after seven years since it ended. Since the first season, there have been three movies and six novels!
Bones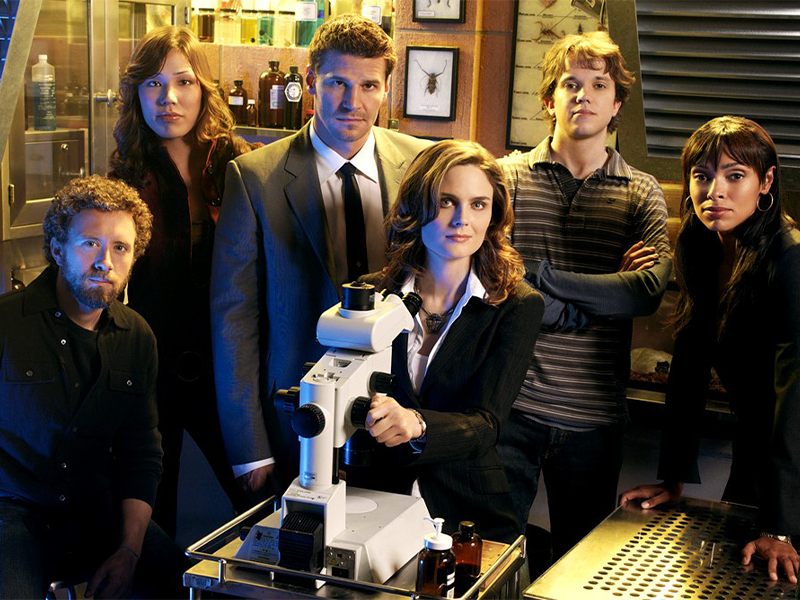 Creator: Hart Hanson Years Running: 2005 – 2017 Stars: Emily Deschanel, David Boreanaz, Michaela Conlin, Eric Millegan, T. J. Thyne, Jonathan Adams, Tamara Taylor, John Francis Daley, John Boyd
Dr Temperance Brennan, a forensic anthropologist who works at the Jeffersonian Institution, has the ability to read clues from victims' bones. Law enforcement calls her and her team to assist with investigations when remains are so badly decomposed, burned or destroyed that standard identification methods are useless. Brennan often finds herself teamed with FBI Special Agent Seeley Booth, who has little faith in scientists solving crimes.
Original Network: Fox Number of Seasons: 12
Similar to NUMB3RS, Bones focuses on academics and scientists helping law enforcement solve crimes. Rather than center on the FBI, however, the show's focal point is on the Jeffersonian Institute Lab and their scientific methods to solving crime. The series is loosely based on the life and novels of Kathy Reichs, a forensic anthropologist and author of crime novels. Bones also had a spinoff called Bones: Skeleton Crew, as well as a novel related to the series and an official guide.
Veronica Mars
Creator: Rob Thomas Years Running: 2004 – 2007, 2019 Stars: Kristen Bell, Percy Daggs III, Teddy Dunn, Jason Dohring, Francis Capra, Enrico Colantoni, Ryan Hansen, Tessa Thompson, Julie Gonzalo, Tina Majorino
Veronica Mars used to be the popular girl with the cool friends and the jock boyfriend. After a series of personal and family traumas made her an outcast, she helps her private investigator father dig into the lives of the rich and famous in the messed-up town of Neptune, California.
Original Network: UPN (which merged into The CW) Number of Seasons: 4
Veronica Mars rose in fans and fame mainly because of the snarky and sarcastic attitude the main character held towards everyone. Veronica Mars as a character was enthralling to viewers with her hard exterior but soft inside. How she handled the world around her that constantly pushed her down, related to the young adults growing up at the same time. Even after 12 years since the series finale, Hulu released an eight episode revival which received mediocre review but satisfied the need of fans for more Veronica Mars content.
Castle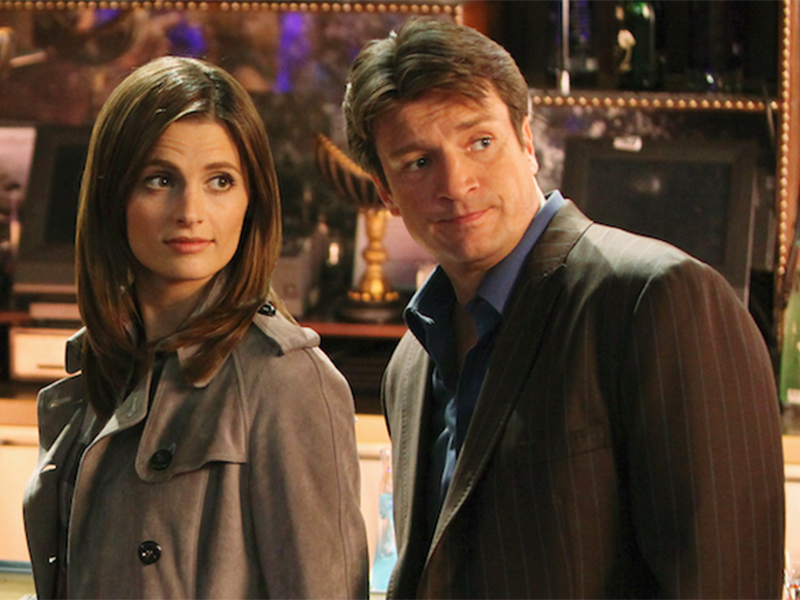 Creator: Andrew W. Marlowe Years Running: 2009 – 2016 Stars: Nathan Fillion, Stana Katic, Susan Sullivan, Ruben Santiago-Hudson, Molly Quinn, Jon Huertas, Tamala Jones, Seamus Dever, Penny Johnson Jerald Castle follows the lives of Richard Castle, a best-selling mystery novelist, and Kate Beckett, a homicide detective, as they solve various unusual crimes in New York City. While initially against the partnership, Detective Beckett eventually grows to accept his help. Eventually, the two become friends and then lovers, with the overarching plot of the series focused on the romance between the two lead characters and their ongoing investigation of the murder of Beckett's mother.
Original Network: ABC Number of Seasons: 8
Once again, Nathan Fillion creates an infuriating yet lovable character on the screen. Castle plot focuses mainly on solving crimes, but looking back, it also has elements of a romantic comedy. Breaking up the seriousness of crimes committed is banter between characters, weird situations, and underlying attraction. The recurring plot line of the unsolved murder of Beckett's mother leads to a dangerous conspiracy. Even the side characters within the show get featured backstories in some episodes. Castle as a show became so popular that they published a series of ten novels that Richard Castle writes within the series, Heat Wave, Naked Heat, and Heat Rises. A series of graphic novels based on Castle's previous novel character Derrick Storm were published by Marvel Comics.
Leverage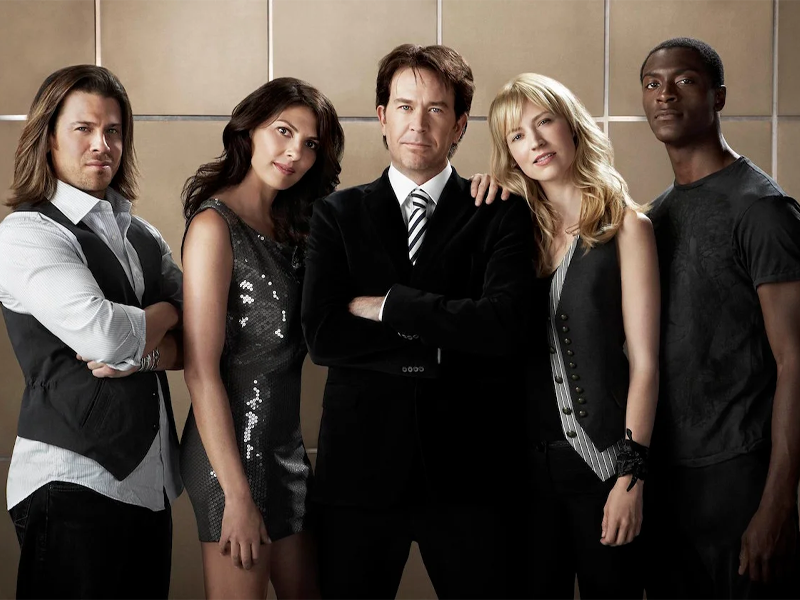 Creators: John Rogers and Chris Downey Years Running: 2008 – 2012 Stars: Timothy Hutton, Gina Bellman, Christian Kane, Beth Riesgraf, Aldis Hodge
Former insurance investigator Nate Ford and his band of cohorts act as modern-day Robin Hoods, pulling elaborate scams targeted against the greedy and the corrupt. After his former employer refused to pay for treatment that could have saved his son, Nate began his con business.
Original Network: TNT Number of Seasons: 5
Because Leverage didn't focus on law enforcement or traditional character archetypes, it filled a viewer niche. The characters are the main focus and motivation of the show, and if they hadn't cast such great actors, Leverage wouldn't have succeeded so well. The backstories of the clients plus the main characters themselves builds a world of intrigue, emotion, and family. Even after nearly a decade, the fan base for Leverage exists strong enough for the release of Leverage: Redemption, a sequel series with most of the main cast returning.
In Plain Sight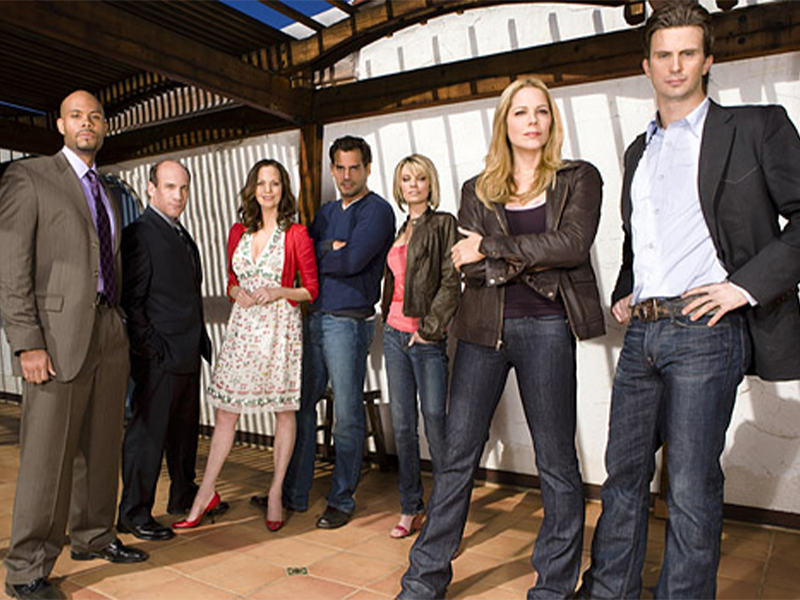 Creator: David Maples Years Running: 2008 – 2012 Stars: Mary McCormack, Fred Weller, Nichole Hiltz, Todd Williams, Lesley Ann Warren, Paul Ben-Victor, Cristián de la Fuente, Rachel Boston
In Plain Sight revolves around Mary Shannon, a formidable U.S. Marshal whose job is to ensure the safety of people in the Federal Witness Relocation Program as they attempt to start new lives in the Southwest. Her fellow marshal, Marshall Mann, while a great coworker, can't help with her high-maintenance mother, Jinx, and sister, Brandi.
Original Network: USA Number of Seasons: 5
Many shows after and before In Plain Sight seem to glamorize the Witness Protection Program (and even ridicule U.S. Marshals). This show does an amazing job at showing how hard balancing protecting witnesses, maintaining personal relationships, and problematic family is. That's probably why In Plain Sight continued to have five seasons with consistent viewership. While most viewers couldn't relate to being a U.S. Marshal, they could relate to the struggle that is achieving a work-life balance.
24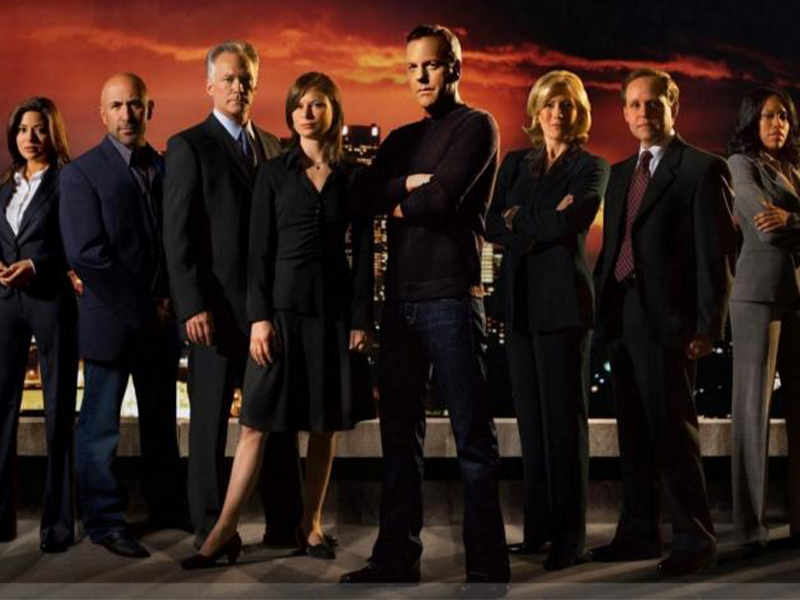 Creators: Joel Surnow and Robert Cochran Years Running: 2001 – 2010 Stars: Kiefer Sutherland, Mary Lynn Rajskub, Carlos Bernard, Dennis Haysbert, Elisha Cuthbert, Kim Raver, James Morrison, Reiko Aylesworth
Counterterrorism agent Jack Bauer fights the bad guys of the world, a day at a time. With each week's episode unfolding in real time, 24 covers a single day in the life of Bauer each season. Jack deals with assassination attempts, nuclear attacks, bioterrorism, cyberwarfare, and more.
Original Network: Fox Number of Seasons: 9
The concept of having each season cover the time of one day may seem outlandish, but it's what made 24 so popular. The original eight season series led to a limited time series, multiple web series, a book series, graphic novels, video games, and much more. At its conclusion, 24 became the longest-running U.S. espionage or counterterrorism-themed television drama.
The Closer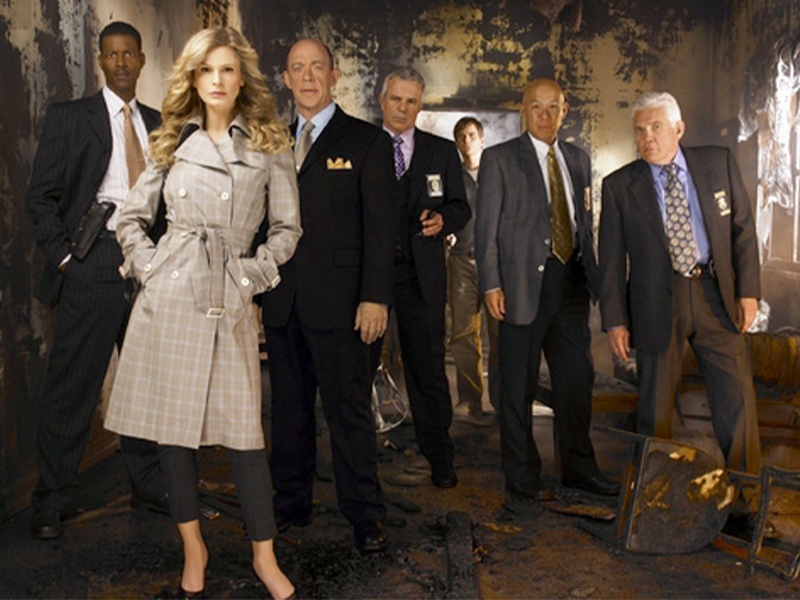 Creators: James Duff, Michael M. Robin, and Greer Shephard Years Running: 2005 – 2012 Stars: Kyra Sedgwick, J. K. Simmons, Corey Reynolds, Robert Gossett, G. W. Bailey, Tony Denison, Jon Tenney, Michael Paul Chan, Raymond Cruz, Gina Ravera, Phillip P. Keene, Mary McDonnell
Police detective Brenda Johnson, moves from Atlanta to Los Angeles to lead a squad that handles sensitive, high-profile homicides. Although she clashes with some colleagues, her skills as a CIA-trained interrogator prove invaluable in obtaining confessions. Brenda has a reputation as a closer – an interrogator who not only solves cases, but also obtains confessions that lead to convictions.
Original Network: TNT Number of Seasons: 7
With seven seasons under its belt, The Closer was the top-rated premiere of any original scripted series on cable. As with other successful drama series, viewership was consistent throughout its entire run. However, The Closer is most noted for its cultural impact. It's main character Brenda Johnson is credited for breaking the stereotypes of the time for women leaders in a male-dominated field. She retained her femininity, keeps composure, and handle misogyny along the way. It's also credited by More Magazine Entertainment Director Kathy Heintzelman for redefining viewer habits as it continued to air seasons in counterbalance to the traditional network schedule.
Monk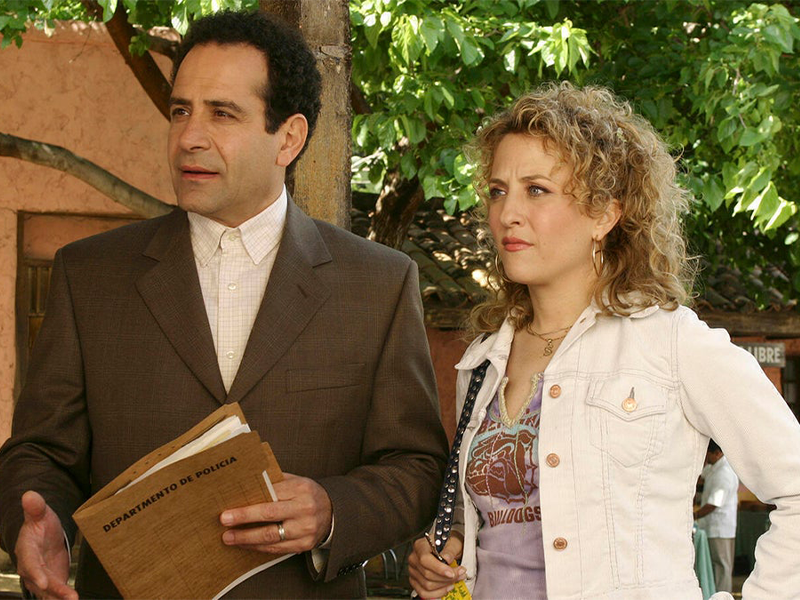 Creator: Andy Breckman Years Running: 2002 – 2009 Stars: Tony Shalhoub, Bitty Schram, Jason Gray-Stanford, Ted Levine, Traylor Howard
After the unsolved murder of his wife, Adrian Monk develops obsessive-compulsive disorder, which includes his terror of germs and contamination. His condition costs him his job as a prominent homicide detective in the San Francisco Police Department, but he continues to solve crimes with the help of his assistant and his former boss.
Original Network: USA Network Number of Seasons: 8
While it's mainly a typical police procedural, Monk explores characters through dramatic (and sometimes comical) means. For four years, Monk held the record for the most watched scripted drama series in cable TV history. The successful series prompted an online series focused on Monk's childhood, a 7-minute scripted short on Peacock during the COVID-19 pandemic, a behind-the-scenes podcast, and a novel series!
The Mentalist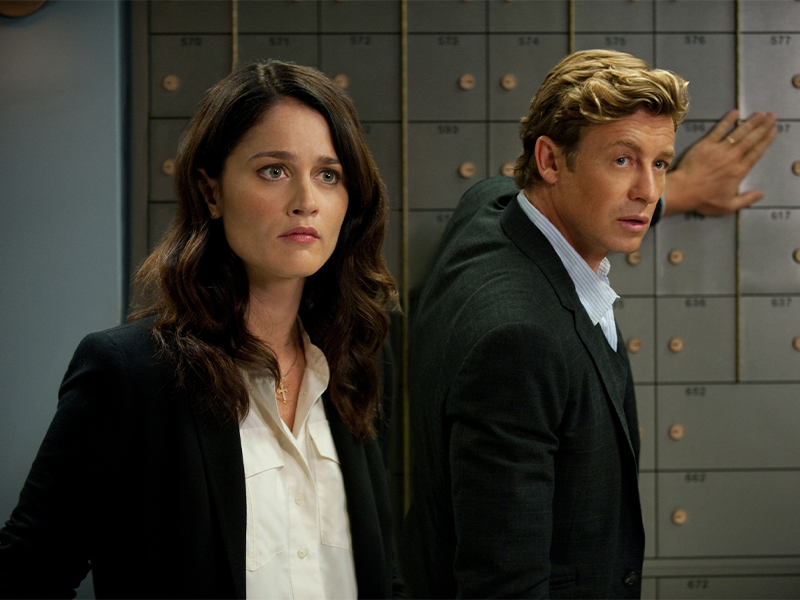 Creator: Bruno Heller Years Running: 2008 – 2015 Stars: Simon Baker, Robin Tunney, Tim Kang, Owain Yeoman, Amanda Righetti, Rockmond Dunbar, Emily Swallow, Joe Adler, Josie Loren
Patrick Jane, a famous "psychic" outs himself as a fake, and starts working as a consultant for the California Bureau of Investigation, so he can find "Red John", the madman who killed his wife and daughter.
Original Network: CBS Number of Seasons: 7
Just like Sherlock Holmes, Patrick Jane has a heightened sense of observation that helped him through his life. It's the similarities between the two characters, perhaps, that led the series through seven successful seasons. What captured audiences was certainly the main acting of Simon Baker, but also the cat and mouse chase between the main character and the serial killer Red John.
Fringe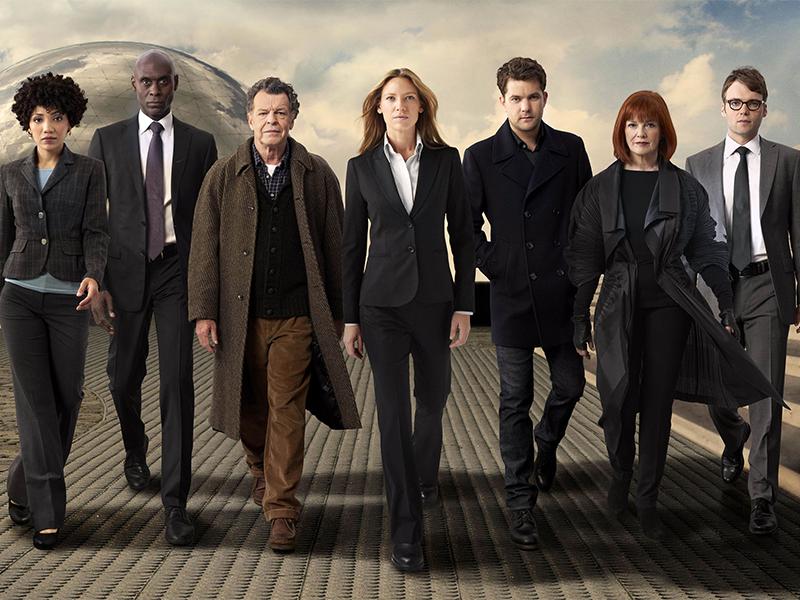 Creator: J. J. Abrams, Alex Kurtzman, and Roberto Orci Years Running: 2008 – 2013 Stars: Anna Torv, Joshua Jackson, John Noble, Jasika Nicole, Lance Reddick
FBI Special Agent Olivia Dunham is assigned to the bureau's Fringe Division, which investigates unusual crimes and occurrences. Assisting Olivia in her investigations are once-institutionalised scientist Dr Walter Bishop, his jack-of-all-trades son, Peter, and FBI Junior Agent Astrid Farnsworth. As the team investigates cases of science gone awry, they discover connections to their own past and to a parallel universe.
Original Network: Fox Number of Seasons: 5
Similar to The X-Files and The Twilight Zone, Fringe was a unique blend of science and fantasy. It explored not just standard science, but mythology, parallel universes, and even alternate timelines. Fringe might not have been incredibly successful at its conclusion, but it did develop a cult following. The series inspired two comic book series, an alternate reality game, and three novels.
Medium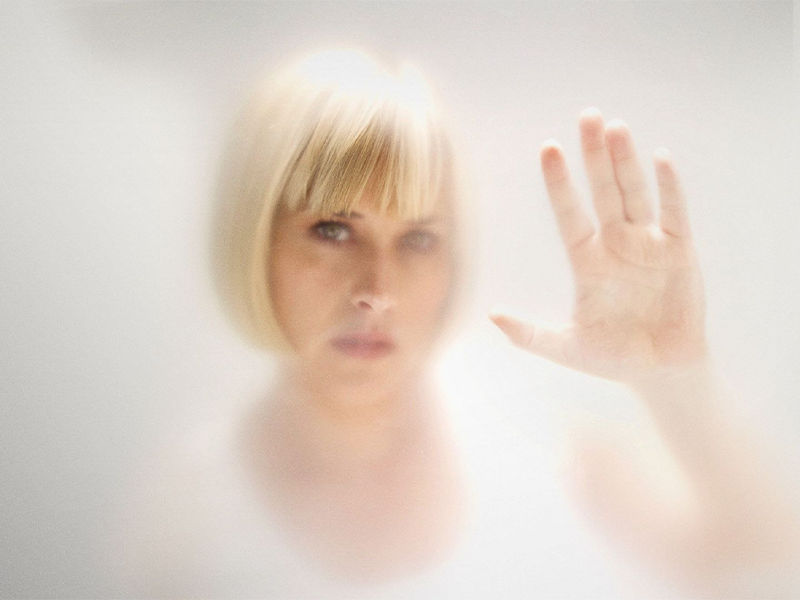 Creator: Glenn Gordon Caron Years Running: 2005 – 2011 Stars: Patricia Arquette, Miguel Sandoval, Sofia Vassilieva, Feodor Lark, Madison and Miranda Carabello, Jake Weber, David Cubitt
Housewife and mother Allison DuBois uses her psychic visions about dead people and the violence surrounding them to work as a part-time consultant with the local district attorney's office. Her husband, Joe, a science engineer, goes from being a skeptic to a bemused believer as Allison's gifts help solve crimes across the country.
Original Network: NBC and CBS Number of Seasons: 7
While there's plenty of skepticism around Allison DuBois, the medium that the series is based on, Medium was a successful series with a loyal following. Cases spawn across different departments of law enforcement, creating a good variety of crimes and working dynamics. Those looking for a unique take of crime solving can look no further than Medium!
Law & Order: Special Victims Unit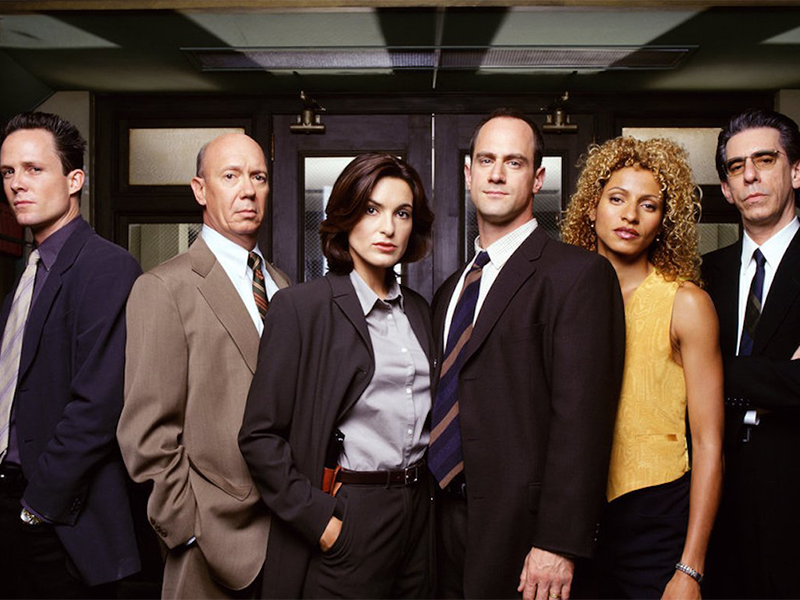 Creator: Dick Wolf Years Running: 1999 – Present Stars: Christopher Meloni, Mariska Hargitay, Richard Belzer, Dann Florek, Stephanie March, Ice-T, BD Wong, Diane Neal, Tamara Tunie, Octavio Pisano
The detectives part of the NYPD's Special Victims Unit investigate crimes of sexual nature. While the focus of the other shows in the Law & Order franchise largely deal with murder cases, the SVU detectives frequently deal with crimes in which the victim survives and assists authorities in the investigation.
Original Network: NBC Number of Seasons: 23
While nearly every series in the Law & Order franchise is successful, there's something special about SVU that has caused a cult following. Mariska Hargitay was the first regular cast member on any Law & Order series to win an Emmy Award when she won the Primetime Emmy Award for Outstanding Lead Actress in a Drama Series in 2006. After 23 seasons (and a 24th in the works), SVU is still a beloved series and noted for being a positive influence on the discourse around sexual and domestic abuse.
JAG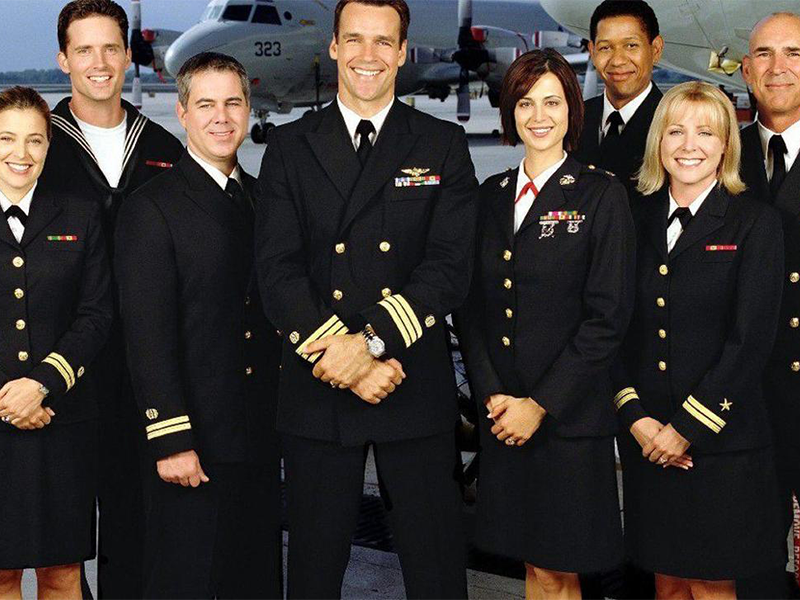 Creator: Donald P. Bellisario Years Running: 1995 – 2005 Stars: David James Elliott, Catherine Bell, Patrick Labyorteaux, John M. Jackson, Scott Lawrence, Zoe McLellan, Tracey Needham
Harmon "Harm" Rabb Jr. is a former pilot turned lawyer working for the military's JAG (Judge Advocate General) division, the elite legal wing of officers that prosecutes and defends those accused of military-related crimes. He works closely with Lt. Col. Sarah MacKenzie to uncover the truth.
Original Network: NBC, USA Network, and CBS Number of Seasons: 10
The premise of JAG might seem boring at first, however, further investigation reveals that being a special agent of the Naval Criminal Investigative Service is a multirole position. They could alternate between being a defense attorney, prosecutor, and field investigator; which inevitably made the storyline of JAG much more interesting to watch. While the show didn't make it past the mid-2000s, the show's creator Donald Bellisario to create an even more popular spin-off, NCIS!