Supernote A6X and A5X PDF Features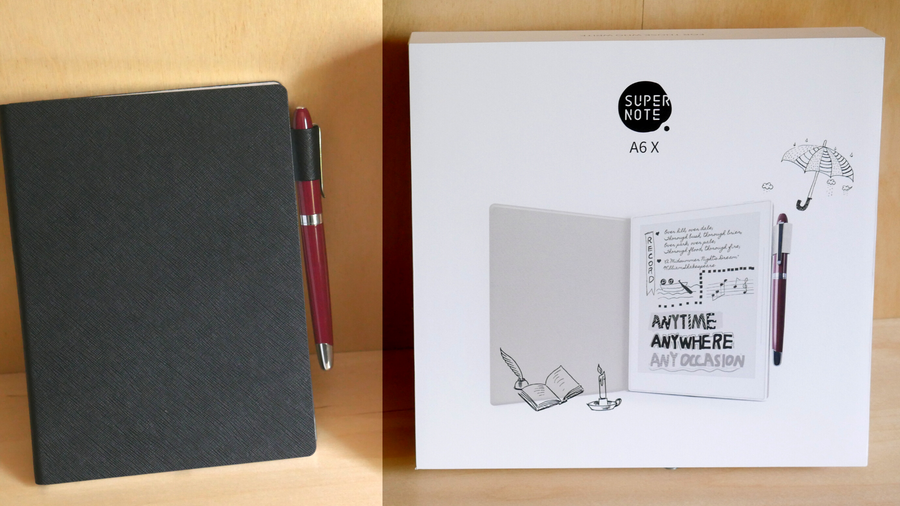 Supernote A6X and A5X F has simple but powerful features for handling PDFs.
September 12, 2023
12 minutes
What you'll need
Interests
Posted in these interests:
I've written about the Supernote X series of e-ink devices plenty, and they even earned my five-star review for being the all-around best choice for anyone looking for a digital notebook and versatile reading/writing device. Ratta, the company behind Supernote, has managed to produce a compelling and wildly useful little device that can handle professional and everyday needs.
In this article, I'm going to walk you through the PDF features of the Supernote A5X and A6X models. These are Ratta's first devices to be powered by a customized Android operating system which allows them a number of advanced side-loading features, but PDFs are supported by their older Supernote devices as well.
Testing the Supernote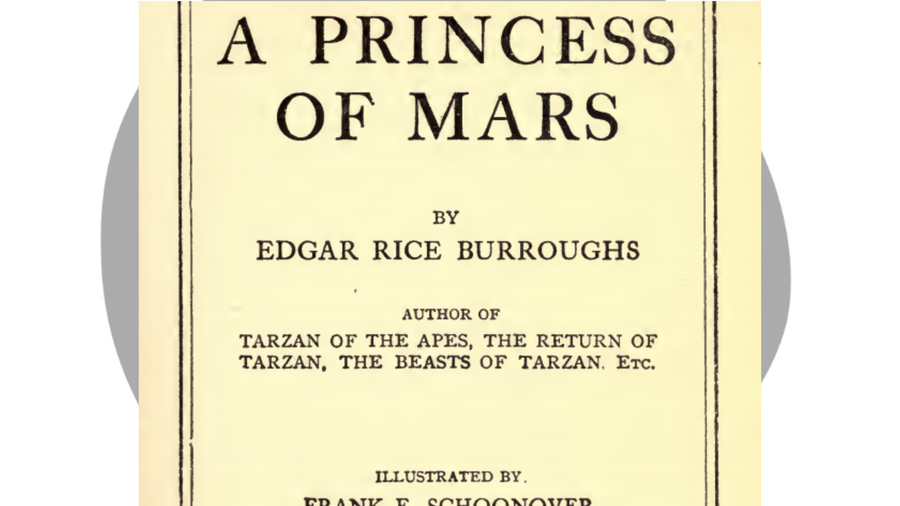 To test this, I grabbed an old book from the Internet Archive, The Princess of Mars. At almost 400 pages, this hefty PDF only takes a moment to load now that Ratta has taken steps to optimize the Supernote's speed. Originally, loading a book this big (and one completely unoptimized for e-readers) took about seven seconds to load, but now it's smooth as butter and basically as fast as opening and turning the pages of a real book.
What are PDFs anyway?
Since their development in 1993, Portable Document Format files (PDFs) have been the go-to for all professional needs. The file is capable of presenting text formatting and images entirely independent of any operating system, hardware, or software — a huge advantage when so many companies are constantly vying for control of the market. In addition, PDFs allow for advanced interactive components, digital signatures, and various methods of encryption and document control, which make them extremely popular for legal and business-related work.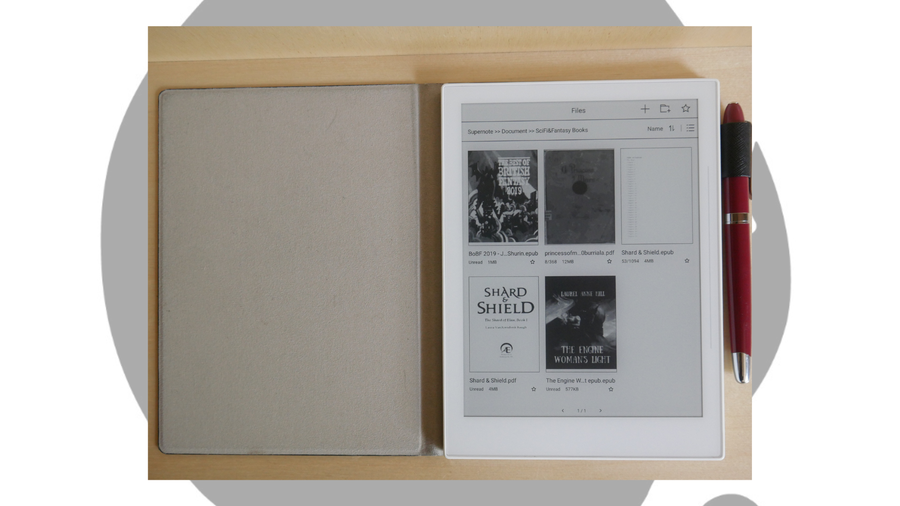 How does Supernote hold up against the competition?
So, how does the Supernote compare to other e-ink devices that can access PDFs?
Well, there is a big range of such devices on the market right now, and I tried the most popular ones out myself when considering my initial purchase of an e-ink tablet. Through most of 2021, the Supernote offered something roughly comparible to other staples on the market, like Boox, but failed to live up to the sleek performance of the Remarkable 2. Now, the Supernote is as fast as the RemMarkable 2, without the terrible subscription model that the ReMarkable company is now relying on.
As always, what commends Supernote to me so deeply is the company's high responsiveness and the sleek, efficient build quality of their devices. It doesn't look like a flashy tablet, either; once it's in its faux leather cover, it feels quite like carrying around a real notebook.
The biggest issue with PDFs on the Supernote A6X is one of size. I'd strongly recommend getting the A5X because its larger screen works way better for PDFs. Yes, you can use pinch-zooming to look closer at PDF content, meaning that, even on my tiny A6X, I can easily navigate around a large D&D character sheet or search through the fine-print of a contract. However, the A5X handles PDF sizes far more efficiently and is definitely the better device to go to if you intend to read PDFs regularly.
1 – Supernote PDF annotations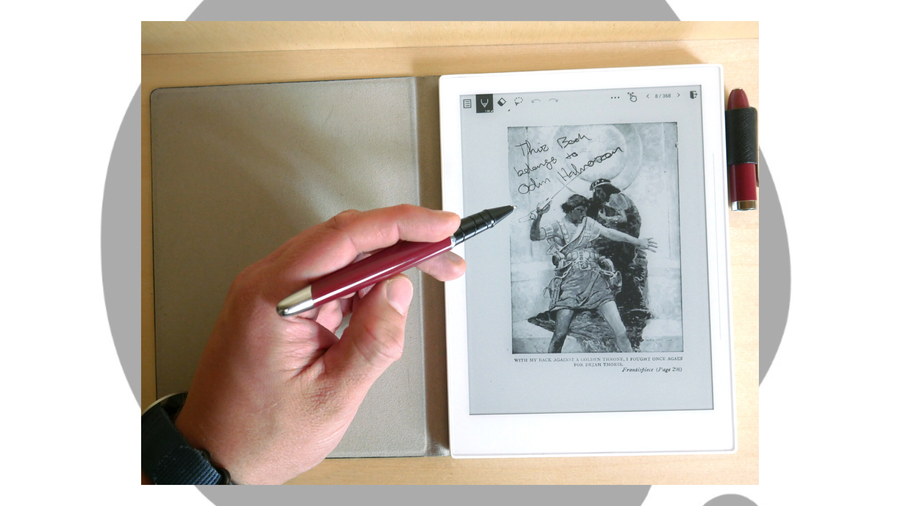 Annotating a PDF with the Supernote is fast and simple, similar to when using the native note-taking app. You can draw or write with the marker, pen, and highlighter. Anything you add can be selected, moved or copied, and of course there is both an eraser and an area-select erase tool. Colors are limited to white, two shades of gray, and black, but you can export pen marks as color if you so choose.
There is no layer support for PDFs at this time, sadly.
2 – Supernote PDF bookmarks, notes, and searches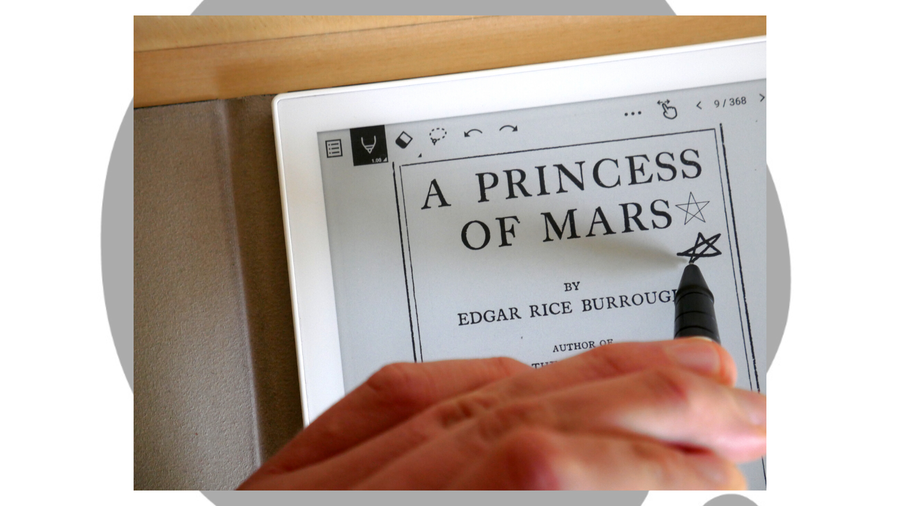 Especially with large PDF files, searching through both the PDFs own text and your notes becomes extremely important. Luckily, Supernote has a number of ways to handle this.
You can bookmark your spot with a tap. You can also draw a star anywhere on a PDF page, and this is automatically converted into a star-annotation for future review.
Searching through the PDFs own text is simple as well, and even with a non-optimized PDF file like my Internet Archive copy of A Princess of Mars, Supernote handled itself well, quickly finding my search word.
3 – Supernote PDF crop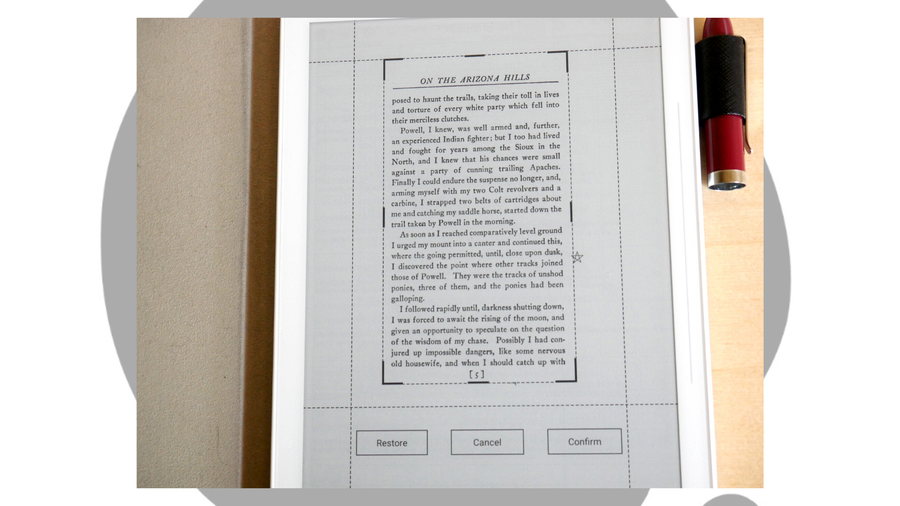 Cropping down a PDF can be useful for a number of reasons: from cutting to ensuring that it meets the page size dimensions that you need, to clipping out one part of a larger document for saving and later review. Supernote handles this quickly and effectively, with easy-to-drag crop borders that proved extremely responsive in my testing.
4- Supernote PDF pinch to zoom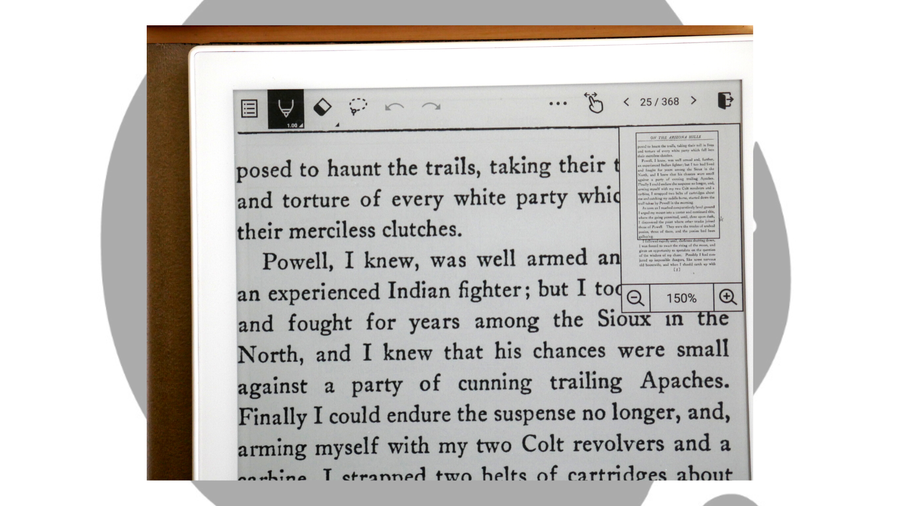 Pinching to zoom is a vital feature, especially if you have the tiny-yet-portable Supernote A6X. It functions impressively, with a barely noticeable lag time between the pinch gesture and the zoom enlargement. The handy magnifying window can then be dragged around the document for easy viewing of any area.
5 – Supernote PDF export
The PDF export functions are simple but powerful enough that I can handle my workload as a tutor, or export annotations of my own writing and reading projects. The ability to export the pen as colored blue or red is especially useful when I'm marking up a client's manuscript and don't want my annotations to get lost among the text.
Like all the Supernote's PDF features, this is simple and elegant, and matches the responsiveness of most of the other devices I've tested.