How to Log in to an Arris Router

What you'll need
Interests
Series Arris router
x 1
Howchoo is reader-supported. As an Amazon Associate, we may earn a small affiliate commission at no cost to you when you buy through our links.
Posted in these interests: Your Arris router login is useful for performing router setup and configuration, enabling or disabling guest WiFi networks, securing your wireless network, and more. This guide will show you how to log into your router or modem using the Arris router IP and Arris router default password.
What is the default login and password for an Arris router?
An Arris router usually ships with the following login credentials:
username: admin
password: password
If you're experiencing any network slowdown, then your first step should be to try resetting your Arris router and modem. This may save you from having to log in to your Arris router at all.
Continue reading for detailed instructions for logging into your Arris router.
1 – Connect to your Arris network
Connect to your wireless or wired network using your phone or computer.
2 – Open a web browser and visit your router's IP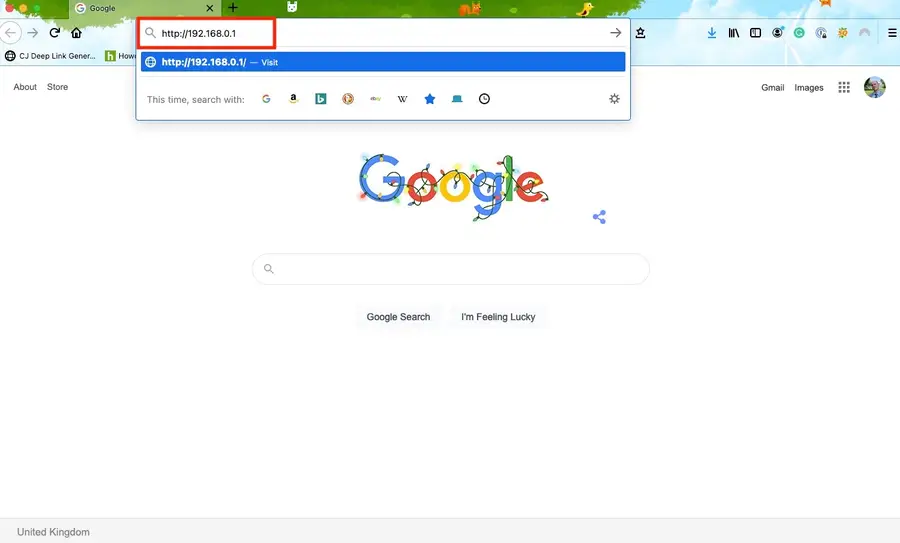 Type or paste the following into your browser: http://192.168.0.1
This is the Arris router IP address that is used to connect to the admin panel.
If that address doesn't work, try one of these alternate Arris IPs, in order:
http://192.168.100.1
http://192.168.1.1
http://192.168.254.254
http://192.168.1.254
http://192.168.7.254
http://10.0.0.1
3 – Enter the default Arris router password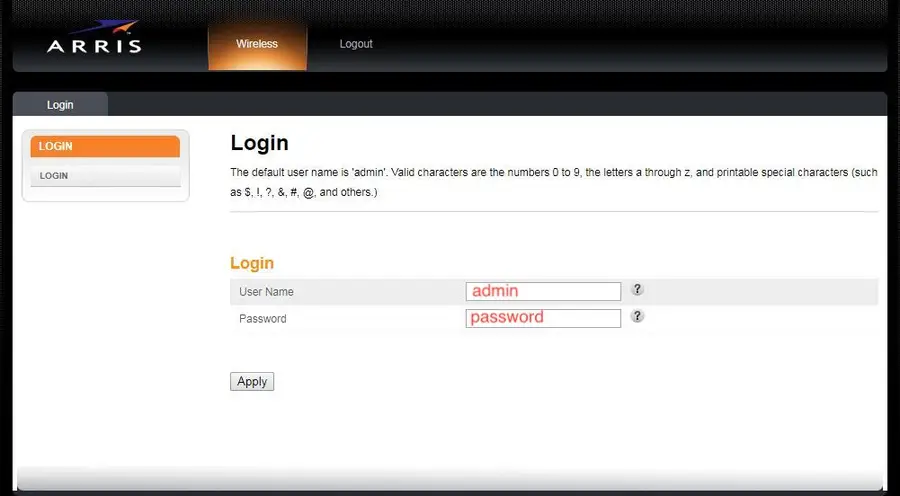 When you arrive at the Arris router login page, use the default Arris password and username below to connect:
username: admin
password: password
If this doesn't work, someone may have changed the router's login credentials. If this is the case, you simply need to reset your router to factory defaults. Just note that by resetting your Arris router, any changes you have made to the router will be completely cleared. You'll need to log in to your Arris router again with your password to make any changes.
4 – Can't connect?
If you can't connect to your Arris router, post in the comments section below, and I'll do my best to help you out!