How to Disable the Giant "Shake to Find" Cursor in MacOS August 14, 2023
3 minutes
At this point, we could make a whole series here on Howchoo on removing distractions like the Creative Cloud icon or the start screen in Adobe Illustrator. We hate them that much! The giant cursor is another one.
By default, the cursor in macOS and OS X gets really big when you shake the mouse or when you move it too quickly. This feature allows you to find your cursor by shaking the mouse but mostly it's just distracting.
This short guide will show you how to disable the giant cursor.
1 – Open Accessibility settings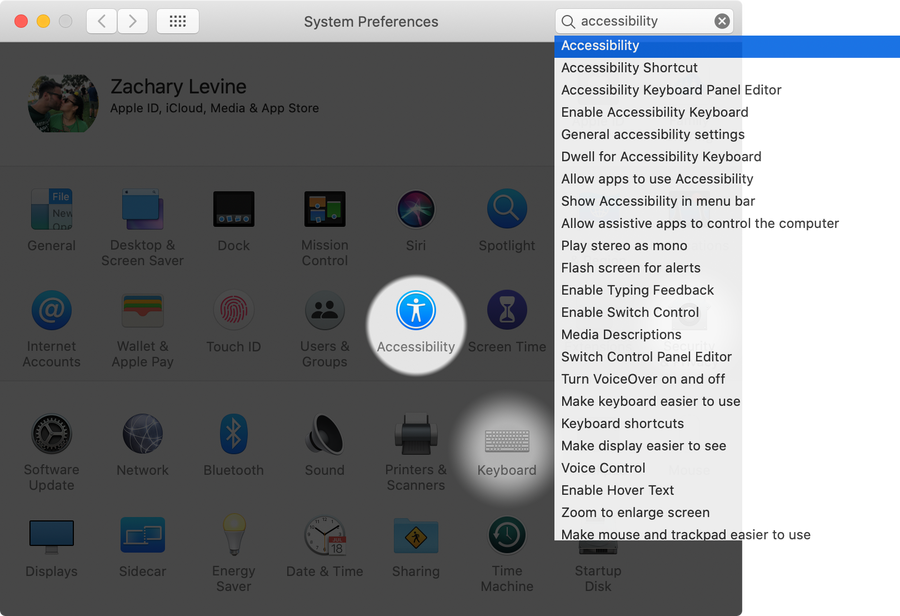 Open System Preferences and click on Accessibility.
2 – Access Cursor settings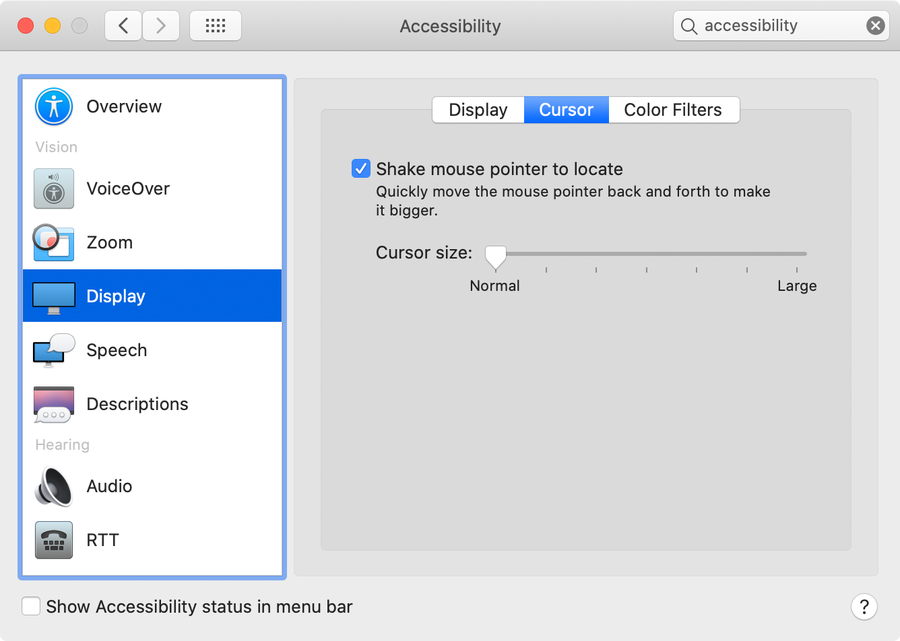 Select Display in the sidebar and then select the Cursor tab.
🛈 In older versions of macOS and OS X, there is no Cursor tab and you can continue to the next step.
3 – Disable the giant cursor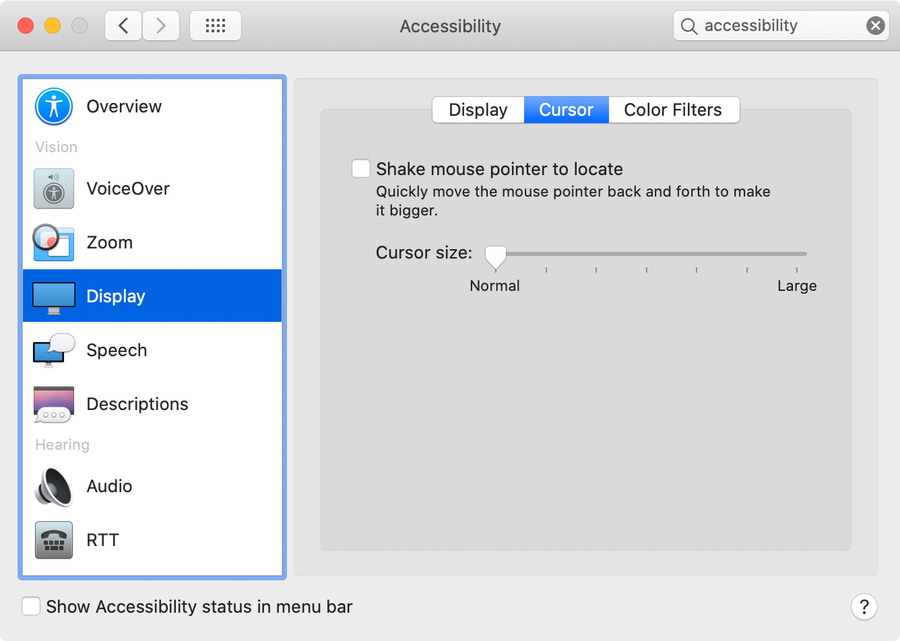 Uncheck the Shake mouse pointer to locate checkbox to prevent the cursor from getting bigger when you shake your mouse.